Hey guys! It's Aki again from Minted Strawberry. Have you ever wondered how to make hammered jewelry? Today I'll be sharing how to make simple loop hammered earrings, as well as an option to add some dangly stones if you want more weight to your earrings. These are simple to create, inexpensive when you have all the materials at hand, and it certainly makes a fun gift to give to friends – even perfect for your mom on Mother's Day!
Hammered Earrings Tutorial
16 gauge jewelry wire
Hammer
Bench block
Round-nose pliers
Flat-nose pliers
Wire cutter
Jump rings
Earring hooks
Eye pins
Beads or Semi-precious stone nuggets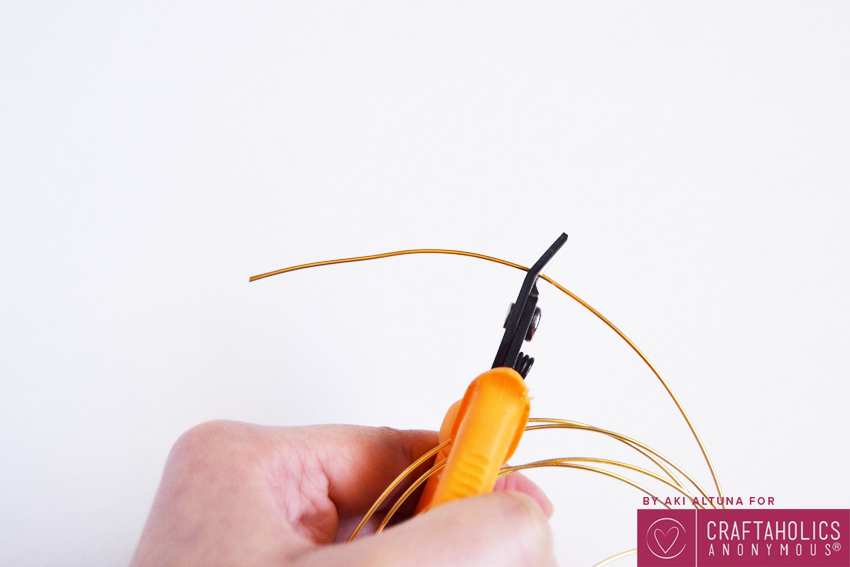 Start by cutting a length of your wire, about 2 or 3 inches, depending on how big you want your loops to be.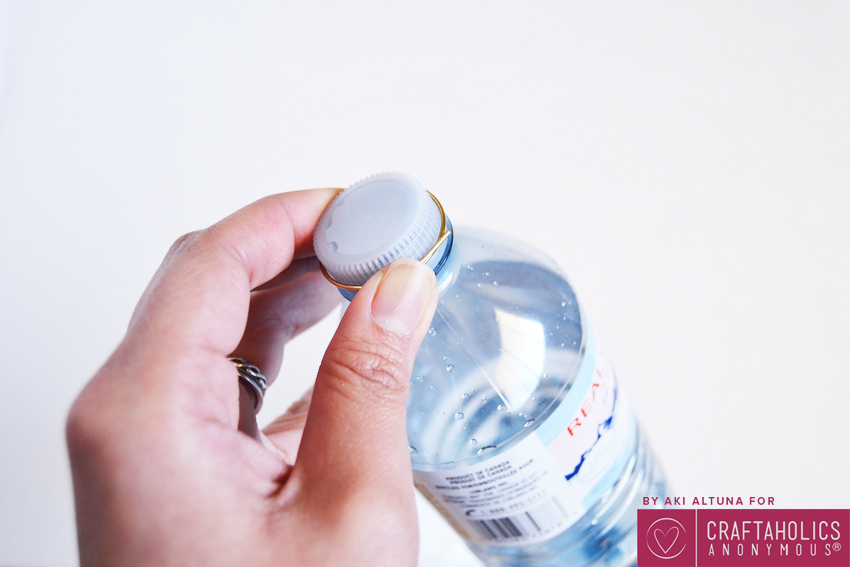 Use a circular object to shape your wire to a circle – a mandrel, a pipe or even a bottle cap like in the photo above.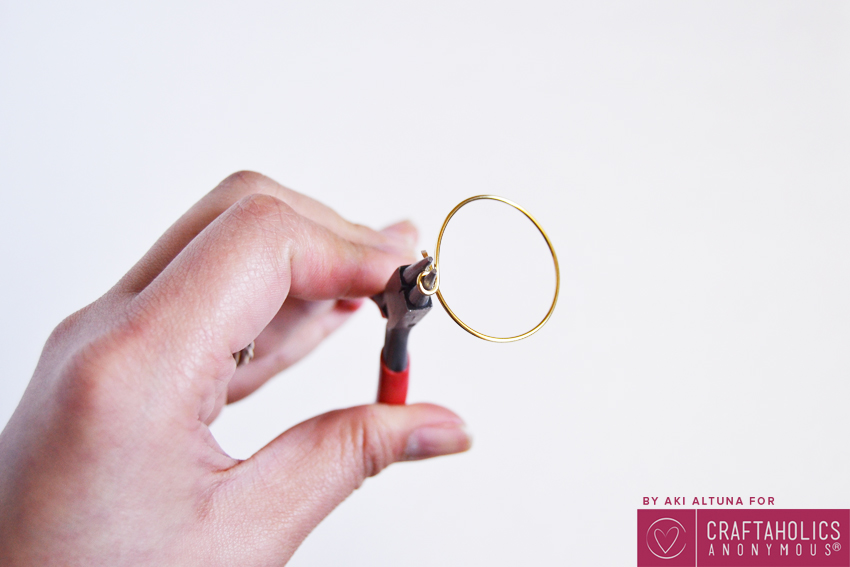 Using your round-nose pliers, loop each end of the wire facing away from the circle.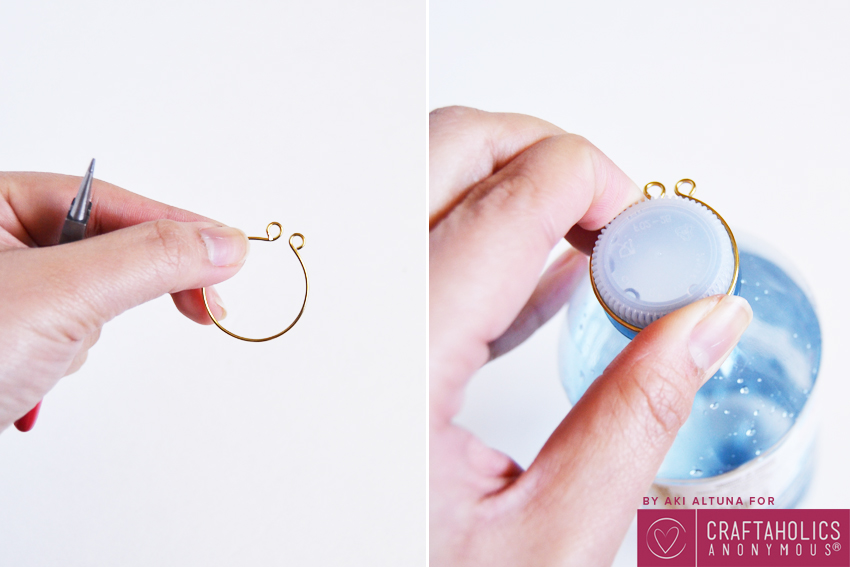 Loop the other end as well, and you will have this shape. Use your circular object again to re-shape your wire.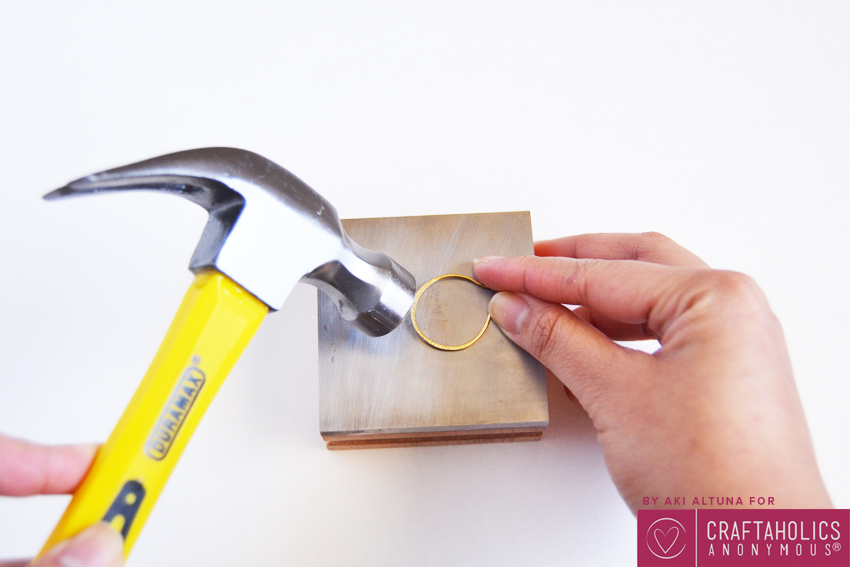 Now, gently pound on your wire, holding the top loops in place to prevent the circle to open up. If you are using a brand new hammer, chances are your wire will not have texture. I was using a somewhat old hammer with a couple of dents – which gave my loops a nice, hammered texture.
Hammer until all of the wire is flat – don't forget to hammer the other side of the wire as well.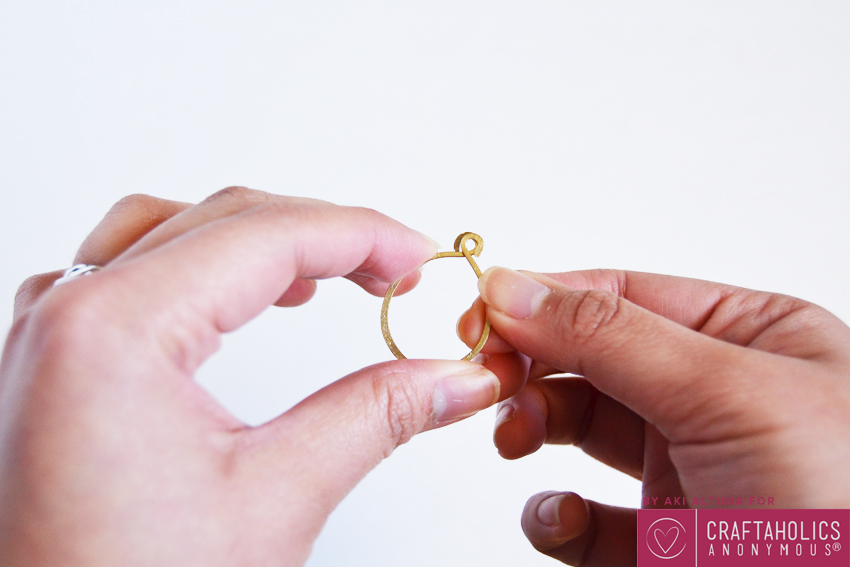 Shape your wire and align the loops at the top.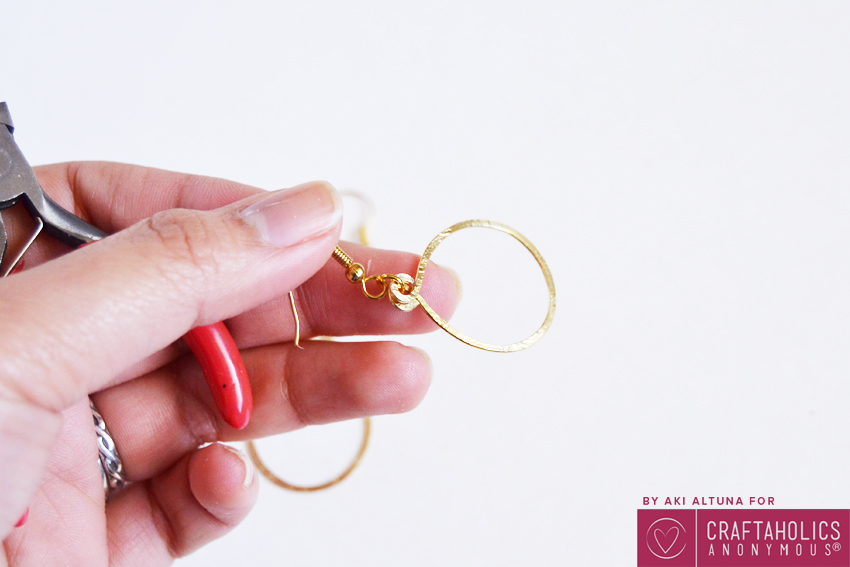 Attach your earring hook using a jump ring on both top loops to prevent it from opening. And there you have your simple hammered loop earrings!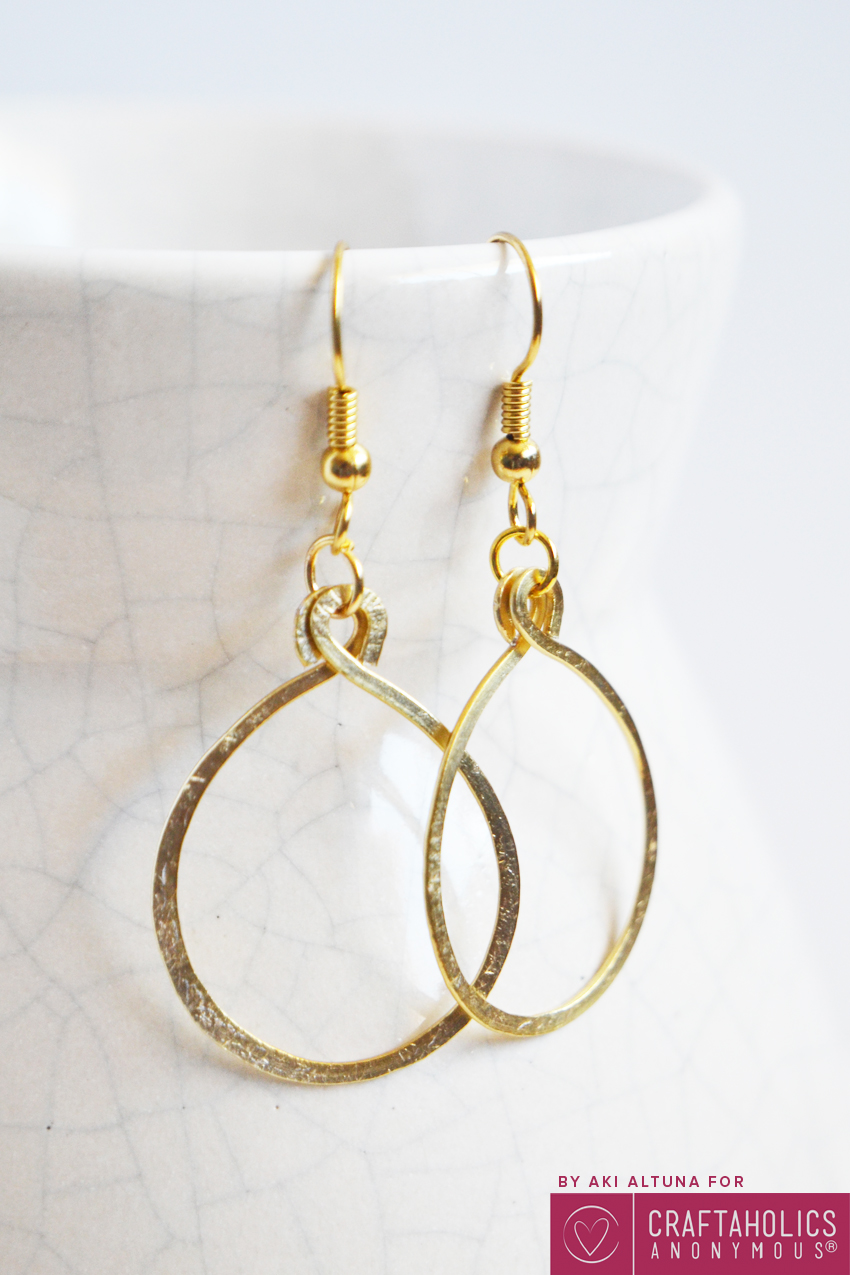 Want more on your earring? Here's how to add some dangles: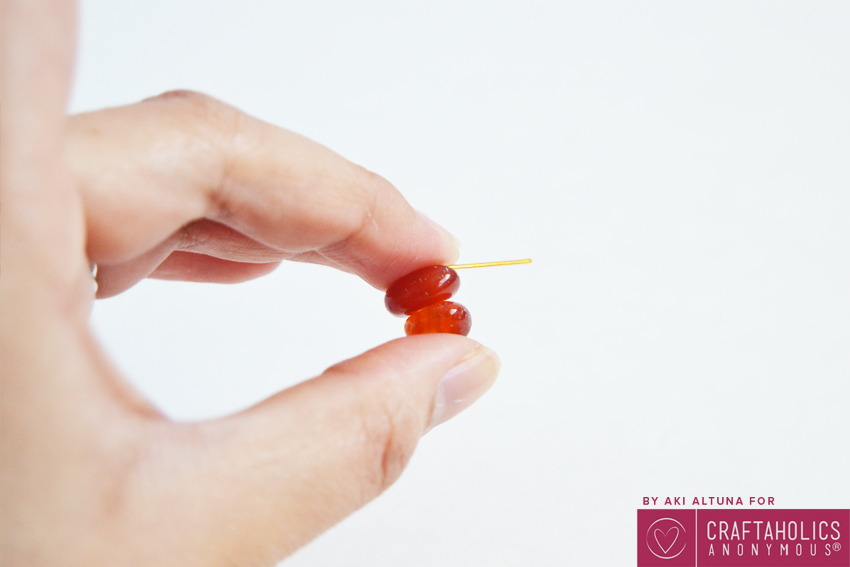 Take an eye pin and thread two or three beads on it (it depends on the size of your bead). Bend the excess wire like in the above photo.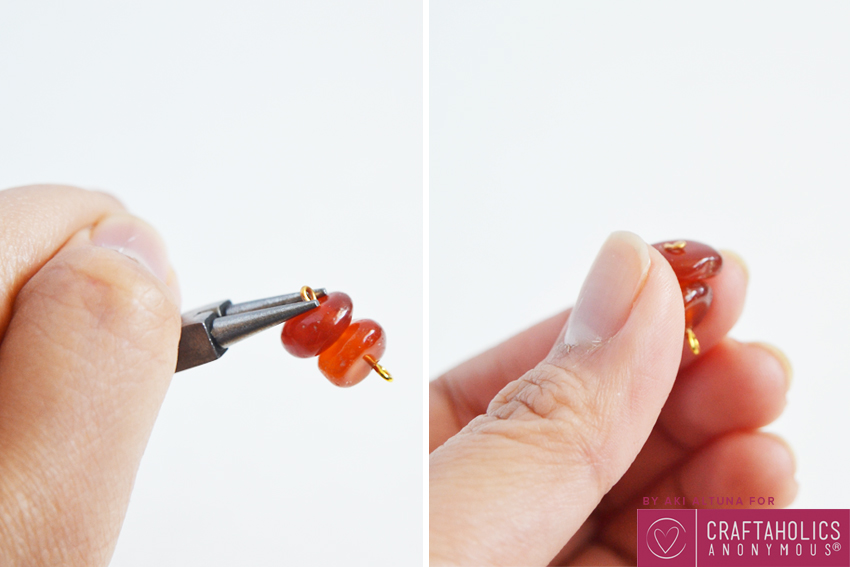 With your round-nose pliers, loop the edge, and then proceed to flatten it to the bottom of the stone – it's easier to do this with a pair of flat-nose pliers.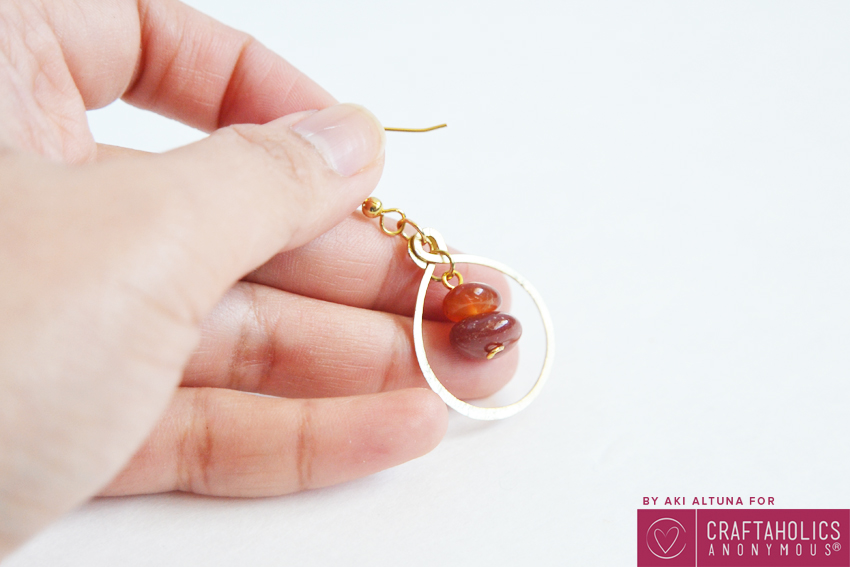 Attach it to your earring with a jump ring, on the other side of the top loops – see photo above for a visual guide! And that's it – now they're dangly hammered earrings!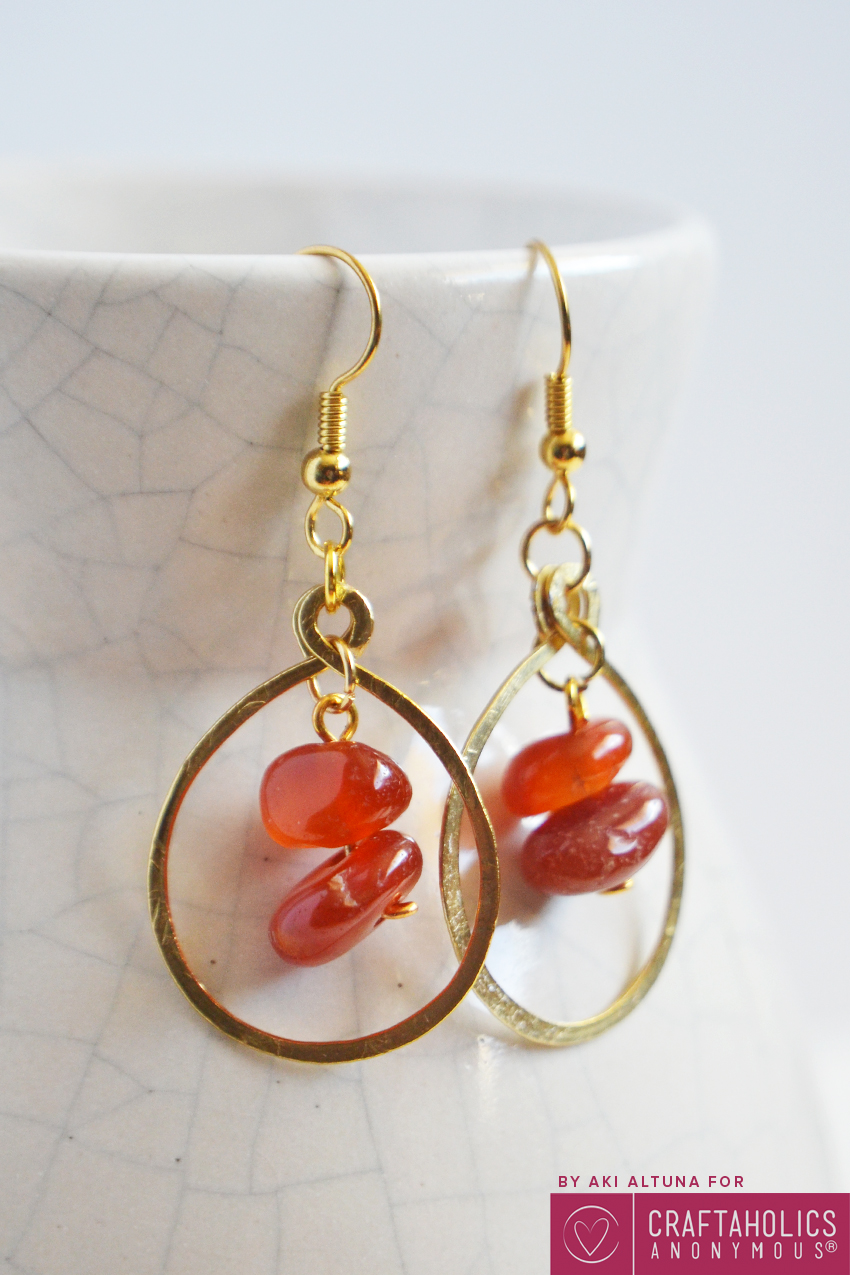 Which one do you like more – the simple one or the one with stones? Don't forget to let me know! Happy crafting, friends!
Have a Craft Question? Post it on our Facebook page and get ANSWERS!