Hey Craftaholics Anonymous® readers! Its Jessi here from Practically Functional. Today's project is a super simple upcycle project that turns an old tin can into a cute little pincushion! We always have plenty of empty cat food tins and I hate to just recycle them, so I'm always thrilled when I can find a way to reuse them instead. And this project is so functional and useful, because it's always nice to have your pins handy when you're in the middle of a sewing project!
Tin Can Pin Cushion
Here's what you need:
a flat, empty tin can
colorful paper
polyfill
a scrap of fabric
scissors
hot glue gun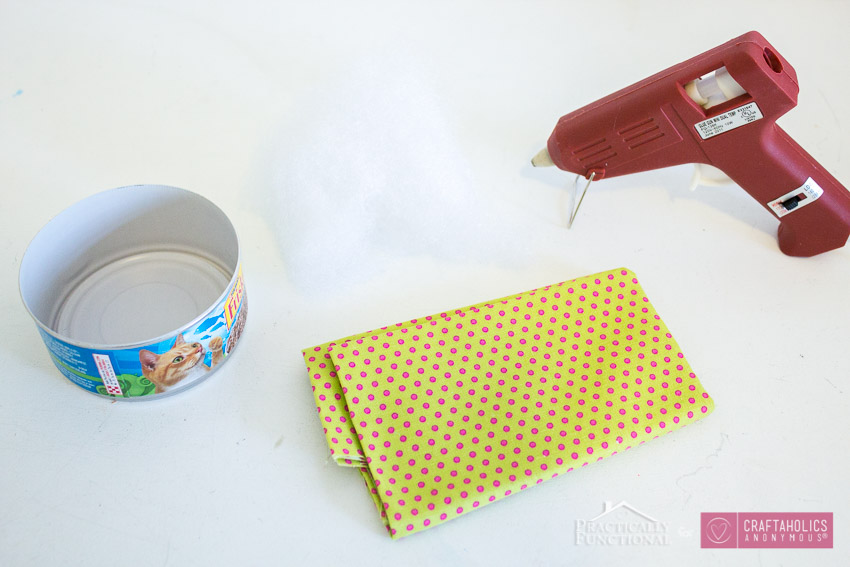 Start by cleaning out your tin can and removing any labels. Then cut a strip of colorful paper to size and wrap it around the outside of the can, securing with hot glue.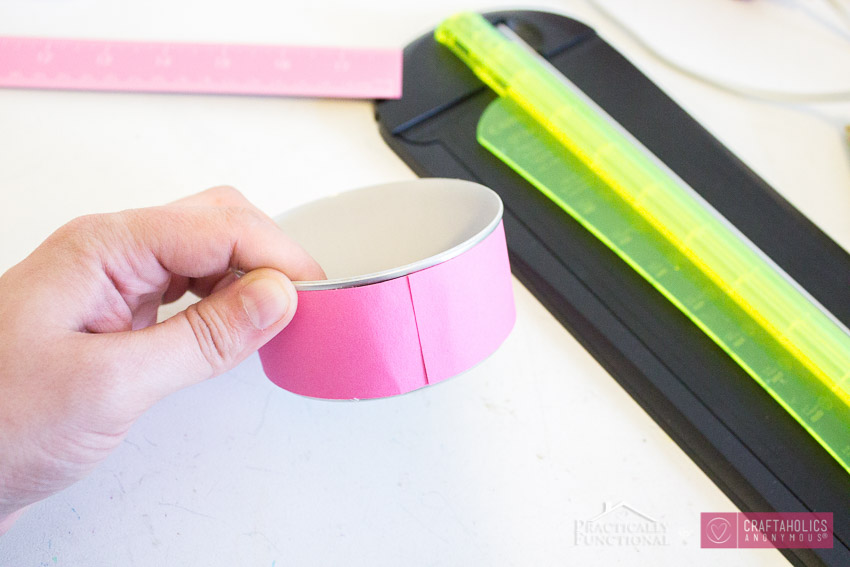 Then cut a square of fabric about 2 inches larger than the opening of the tin can on all four sides. Lay the fabric upside down and put a handfull of polyfill in the center of it. Add a bit of polyfill to the can as well.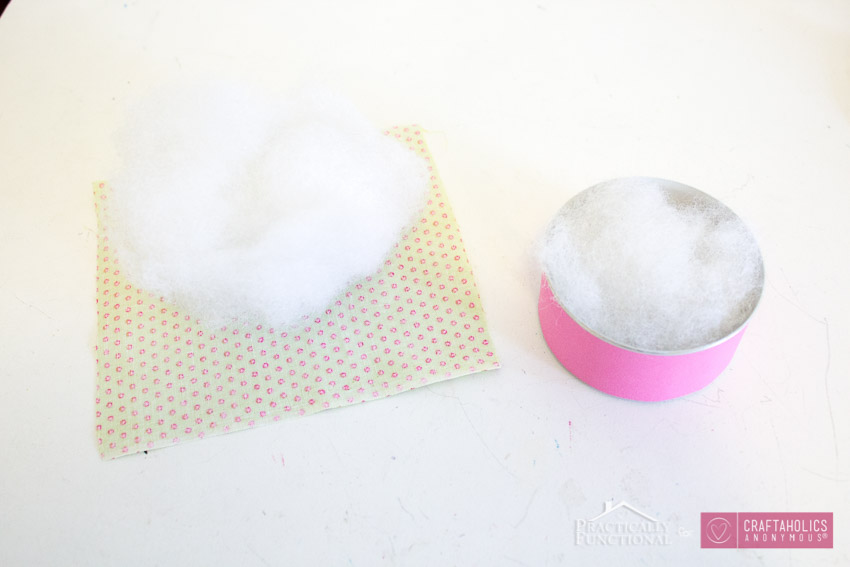 Wrap the fabric around the ball of polyfill, turn it over, and place it inside the can, making sure all the loose edges are tucked into the can. Then carefully pull the polyfill and fabric away from the edges of the can and add a small bead of hot glue inside the rim of the can. Push the polyfill and fabric onto the hot glue to hold it in place, rotate the can slightly, and repeat until the fabric is attached to the inside rim of the can all the way around.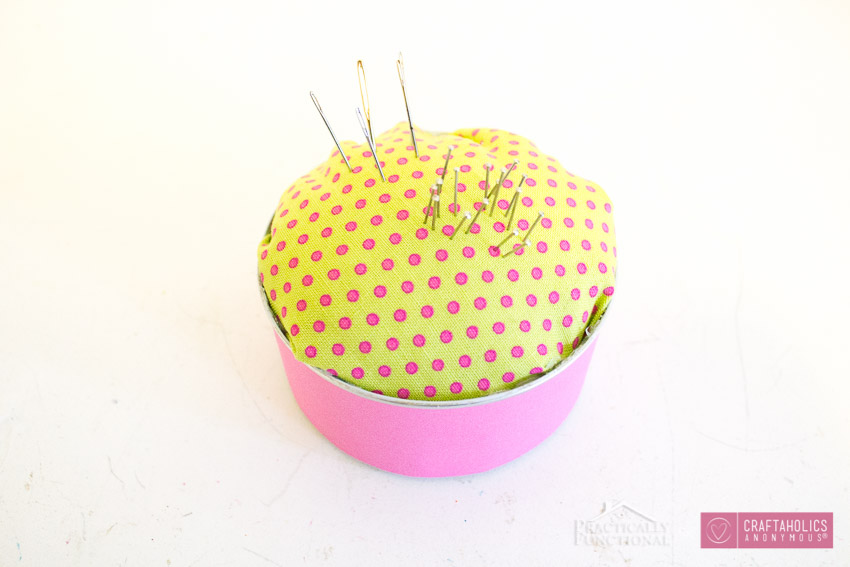 And you're done! Add a few pins, and start using your new, adorable pincushion!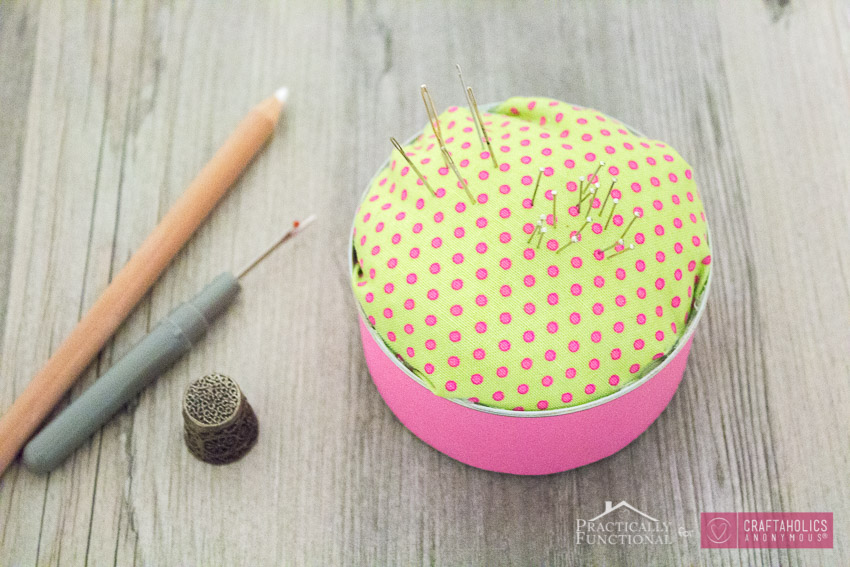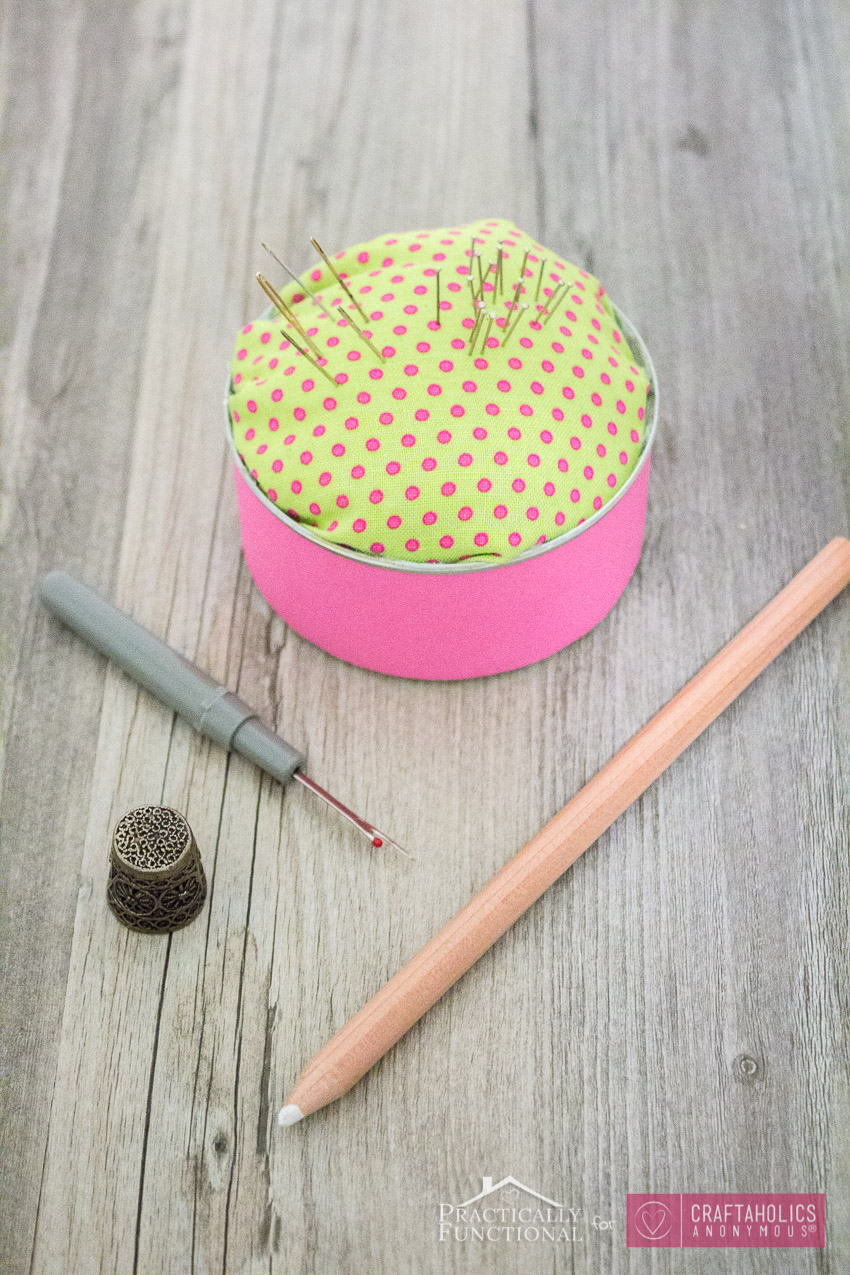 If you want to see some other great upcycled projects, check them out here! This tire that I turned into a dog bed is one of my favorites!
If you love simple, realistic, acheivable projects, make sure you stop by Practically Functional for a visit anytime, or follow along through social media! I'd love to see you there!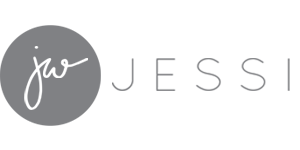 Hi, I'm Jessi, and I blog at Practically Functional, a blog about real projects that real people can actually do! You don't have to be a pro in order to craft or do DIY projects; Practically Functional is full of projects for everyday life that anyone can do, regardless of skill or experience! Whether you're looking for fun crafts, DIY projects both big and small, gardening advice, cleaning tips, or quick and easy recipes, you'll find them here! Follow the step by step instructions in every tutorial, and don't hesitate to ask if you have any questions! Make sure you
subscribe to free weekly emails
so you don't miss a single tutorial!
Latest posts by Jessi @ Practically Functional (see all)