Looking for an amazing Pistachio Biscotti recipe? Stephanie, Creative Team, is sharing her delicious recipe with us today! enjoy! -Linda
If you love pistachios, then you will love these pistachio cookies that go perfectly with a hot beverage you love!
Enjoy them like biscotti, dipping them, or cutting a slot out of some rolled out cookies to make for a fancy way to serve a guest.
Pistachio Biscotti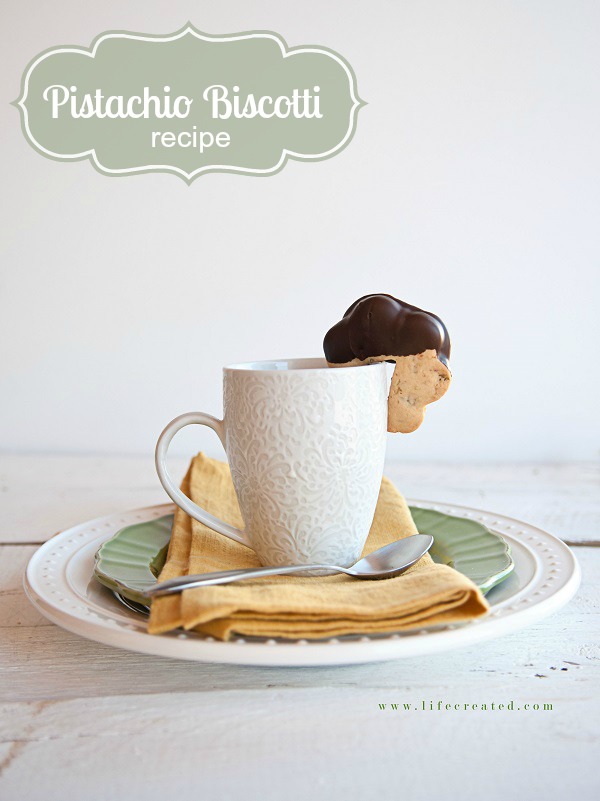 Biscotti come in so many variations. I hope you will consider pistachio biscotti if you want to try another recipe next time. It is delicious!
I used this recipe as my inspiration for my first baking attempt at biscotti. With minor variations, I was able to make some yummy biscotti even my kids were begging for!
 Pistachio Biscotti Cookie Recipe
1 stick ( 1/2 cup) butter
3 eggs
1 cup sugar
1 teaspoon vanilla
3 1/2 cups all-purpose flour
1 teaspoon baking powder
1/2 teaspoon salt
1 cup whole pistachios
1/2 cup chopped pistachios
Optional: You may choose to toast your pistachios before mixing them in by  laying them in a pan for 5-10 minutes in the oven preheated at 350 degrees. I toasted mine, but don't think I will do that again.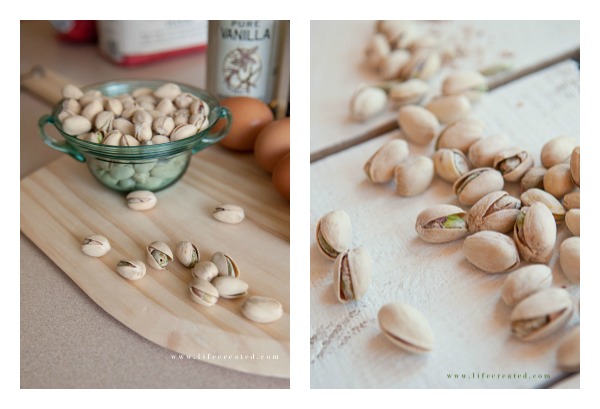 Steps:
1. Using an electric mixer, beat your butter until smooth.
2. Gradually mix in the eggs, sugar, vanilla until they are creamed together.
3. Adding the flour, baking powder and salt, make a dough that is smooth.
4. Mix in your pistachios carefully by hand. The original recipe recommends you use a wooden spoon for this. Try to make sure the chopped and whole pistachios are evenly mixed in.
Now decide how you would like to make your cookies…in the traditional biscotti shape, or in a rolled and cookie-cut form?

For traditional biscotti: Form 2 identical logs of dough. Bake the logs for 35 minutes. Remove from oven, let sit for 5 minutes, then slice. Lay slices out on the pan and bake 5 more minutes on each side if you would like your cookie to have extra crunch!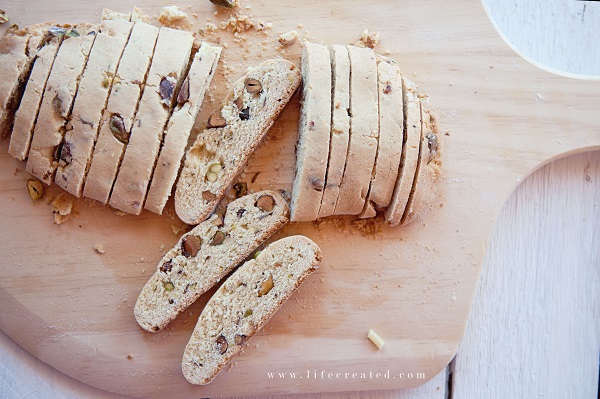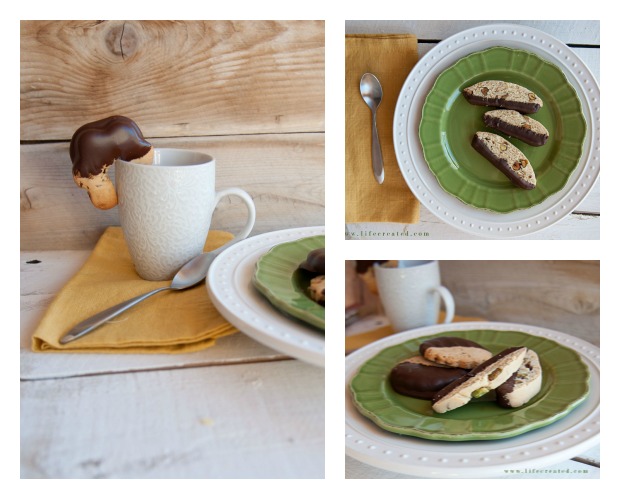 For rolled-out cookies: Try rolling the dough out on a lightly floured surface and cutting cookies out in a preferred shape. Place your cut cookies on a cookie sheet (I lined mine with parchment paper). Bake for 20 minutes. Let cool.
You can even cut a notch out of one side of the cookie if you would like to have it sit on the edge of a coffee mug. Cookies cutters like this are sold, but you can always cut a notch out yourself.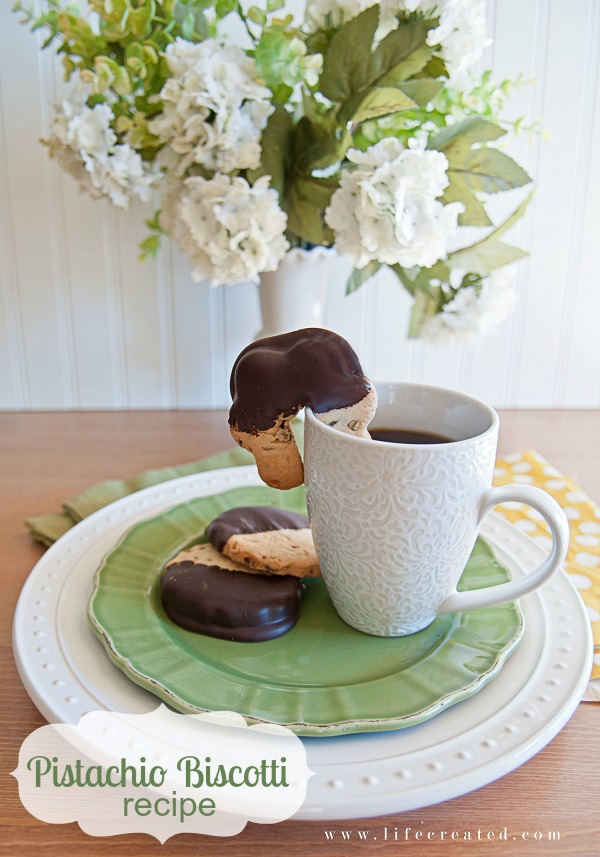 No matter which way you make your biscotti, you can choose to leave them as is, or dip them in melted chocolate.
Other decorative additions to your biscotti may include other flavorings and/or nuts such as slivered almonds. This is a great recipe to get kids involved…let them help shell the pistachios, roll the dough, or dip them in the chocolate!
Happy baking!
Stephanie
***
Did you sign up for the Summer Handmade Gift Exchange? Sign ups end June 8, 2013! 

Enter to win a Silhouette Portrait! Click here to enter!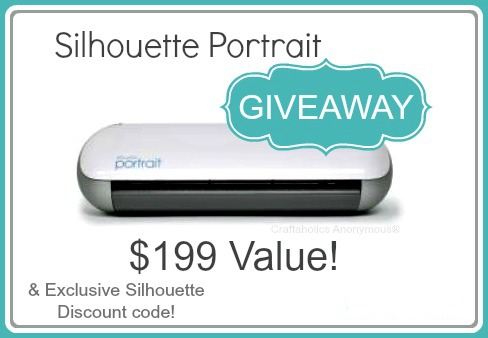 I am a mom who loves photography, crafting and anything handmade! I blog about crafting with family in mind, throughout the home and kitchen. I enjoy spending time with family and getting creative.
Latest posts by Stephanie (see all)