Looking for Last Minute Halloween Costumes? Kara is here to share some cute & easy Headband Costume ideas with you! Enjoy! – Linda
Last Minute Halloween Costumes
Between actual trick or treating, school activities, and friends parties, sometimes you need to throw together a last minute Halloween costume. Well, look no further than these fun animal headbands made from pipe cleaners! Pair the cat ears with a few drawn on whiskers and a black shirt and you are ready for that last minute party invite. Today I will share a few simple ways to use pipe cleaners to create last minute Halloween headband costumes such as a cat, a bunny, and a unicorn. But feel free to use your imagination to create an animal just perfect for your kid.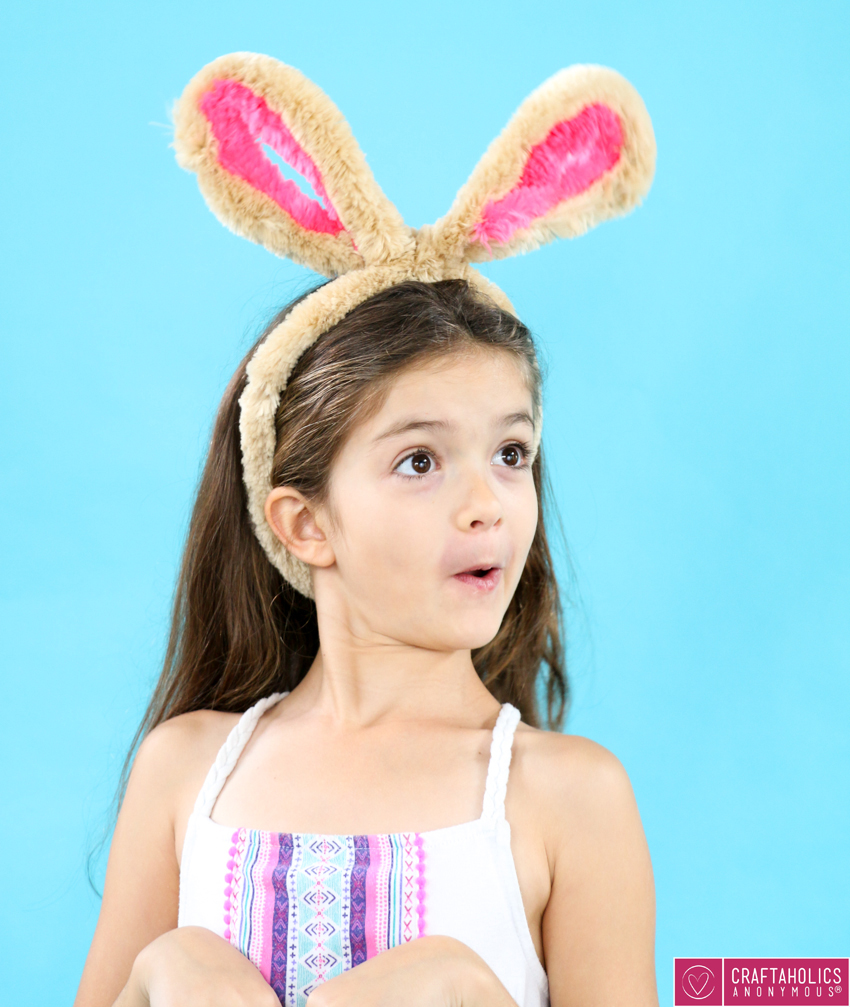 The Supplies:
XL furry pipe cleaners in animal colors
Hot Glue
Large Pipe cleaners in Rainbow Colors for the Unicorn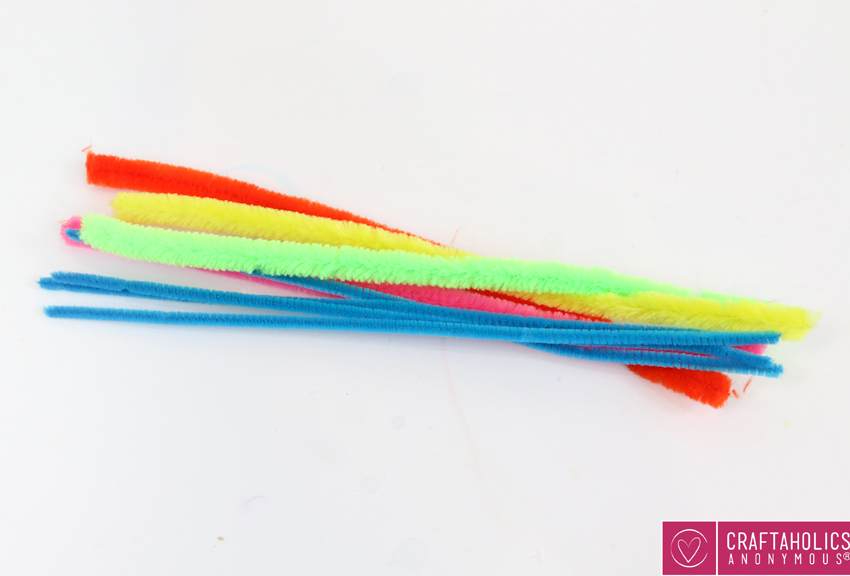 For the unicorn gather all the colors of the rainbow and twist the pipe cleaners together, fold in half to make a horn.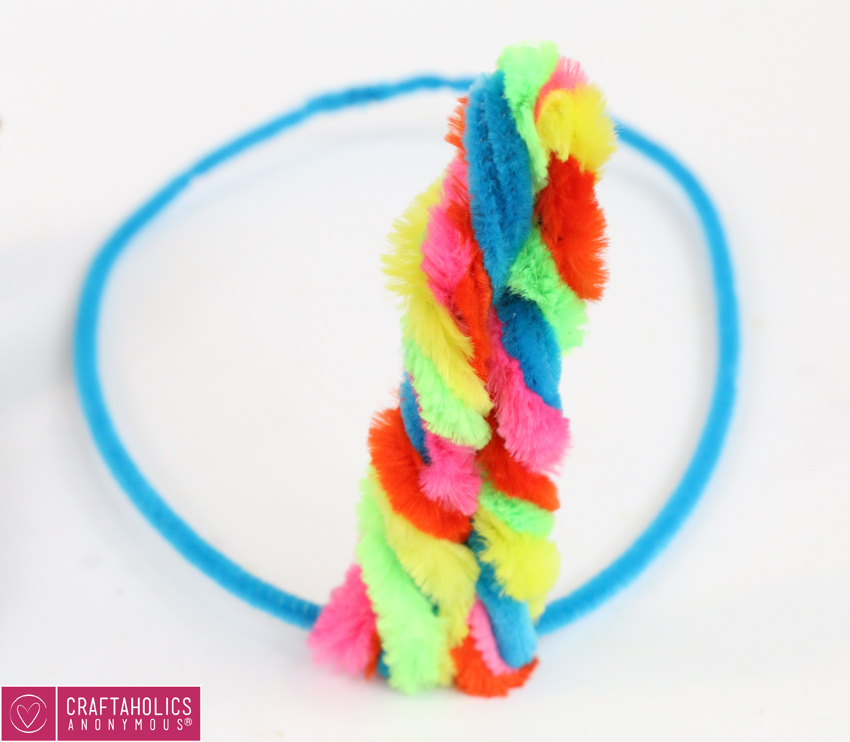 Use two pipe cleaners to create a ring the size of your child's head and bend the rainbow horn around the pipe cleaner headband.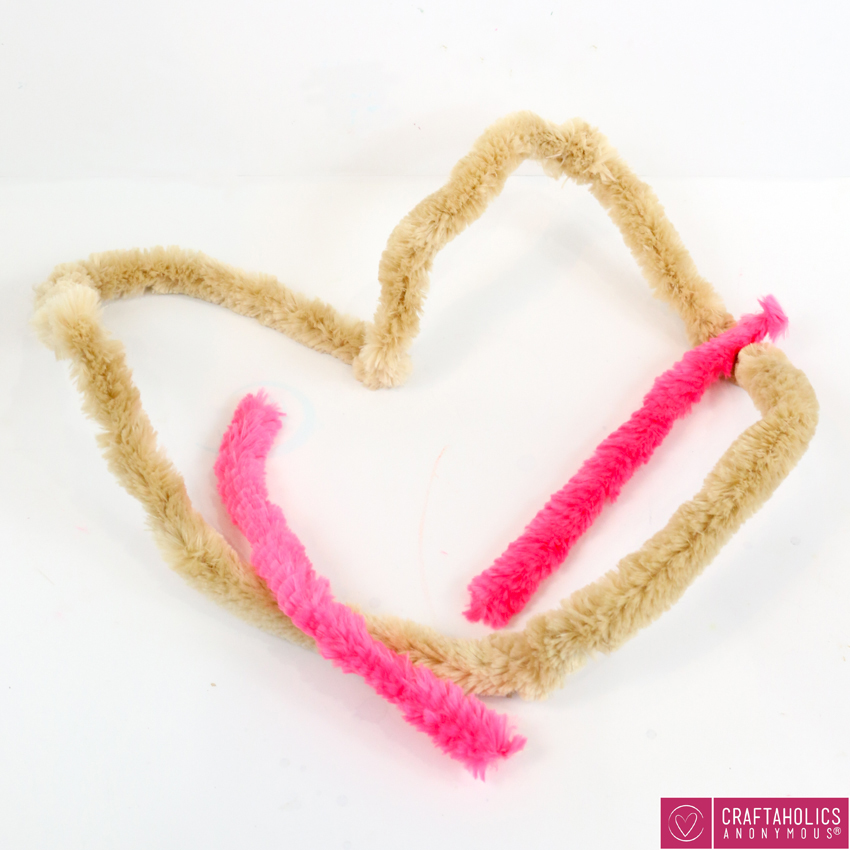 For the bunny ears you will need three tan XL pipe cleaners and one pink XL pipe cleaner.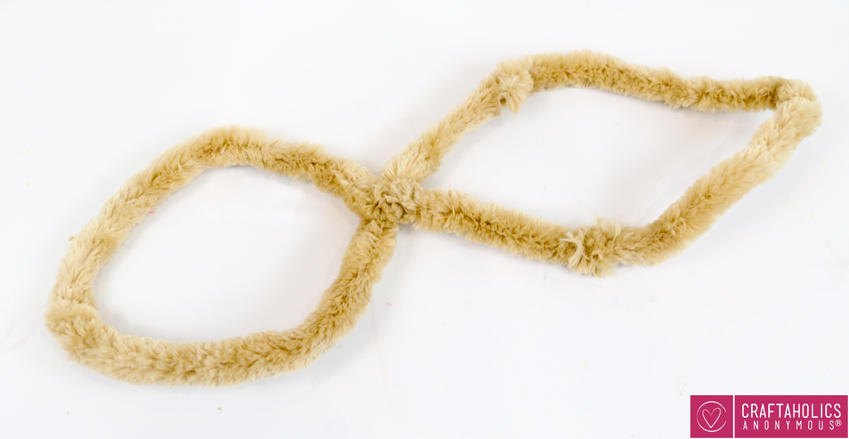 Twist the three tan pipe cleaners together to create one large circle. Hold the circle up to your child's head and twist to create the headband piece.
Then fold the remaining pipe cleaners in half and twist around the headband to create the ears. Cut your pink pipe cleaner in half and use hot glue to glue a piece of pink pipe cleaner inside each ear.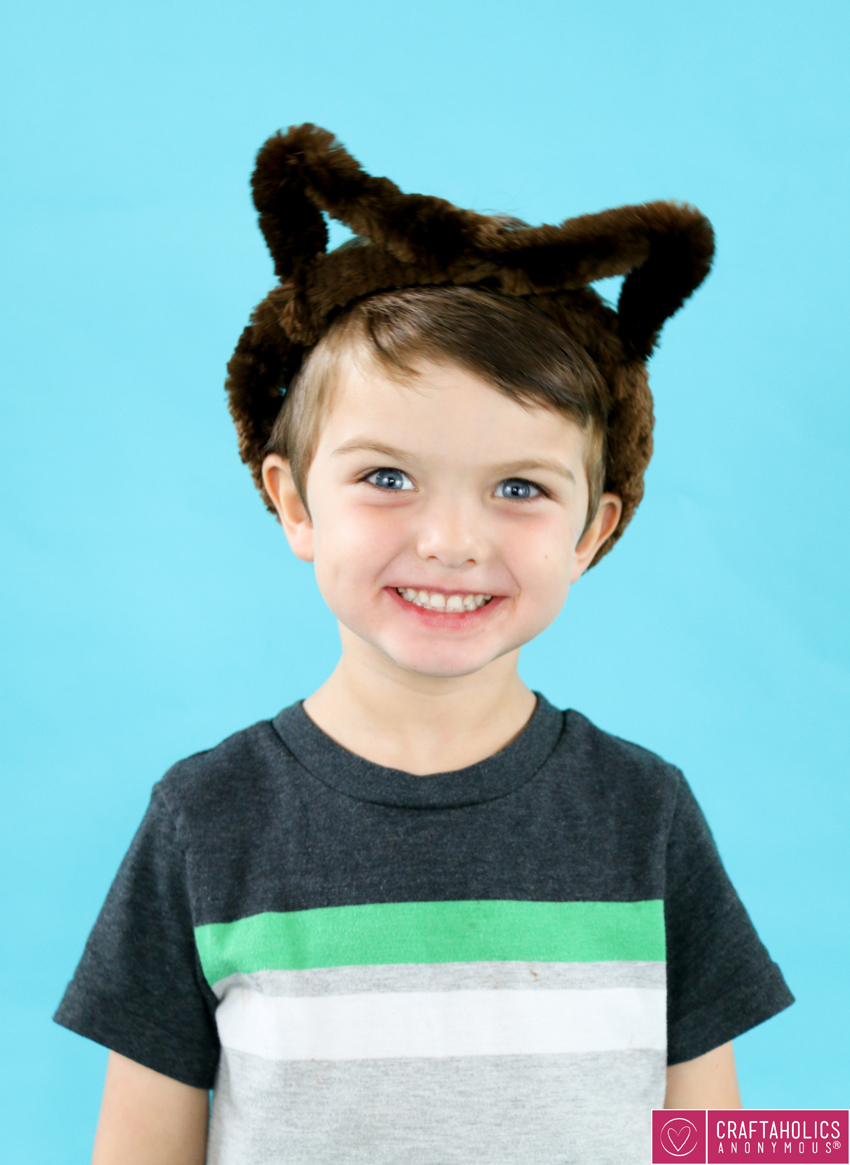 The cat ears headband is made fairly similar to the bunny ears, but using two pipe cleaners instead of three to create your initial circle. Then create the headband portion the same as the bunny and fold the remaining pipe cleaner in half to create two pointed cat ears.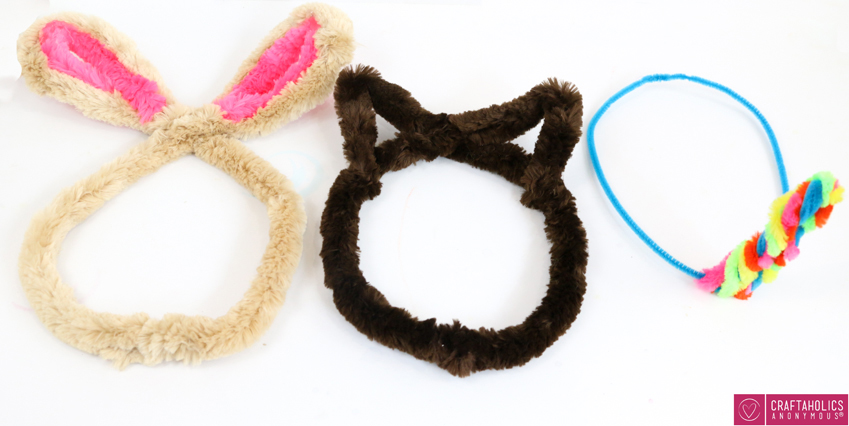 As you can see, these last minute Halloween headband costumes come together in no time. If you already have your costumes picked out, these animal headbands would also make the perfect kids craft. Just give the kids a pile of pipe cleaners and let them create any animal they can think of!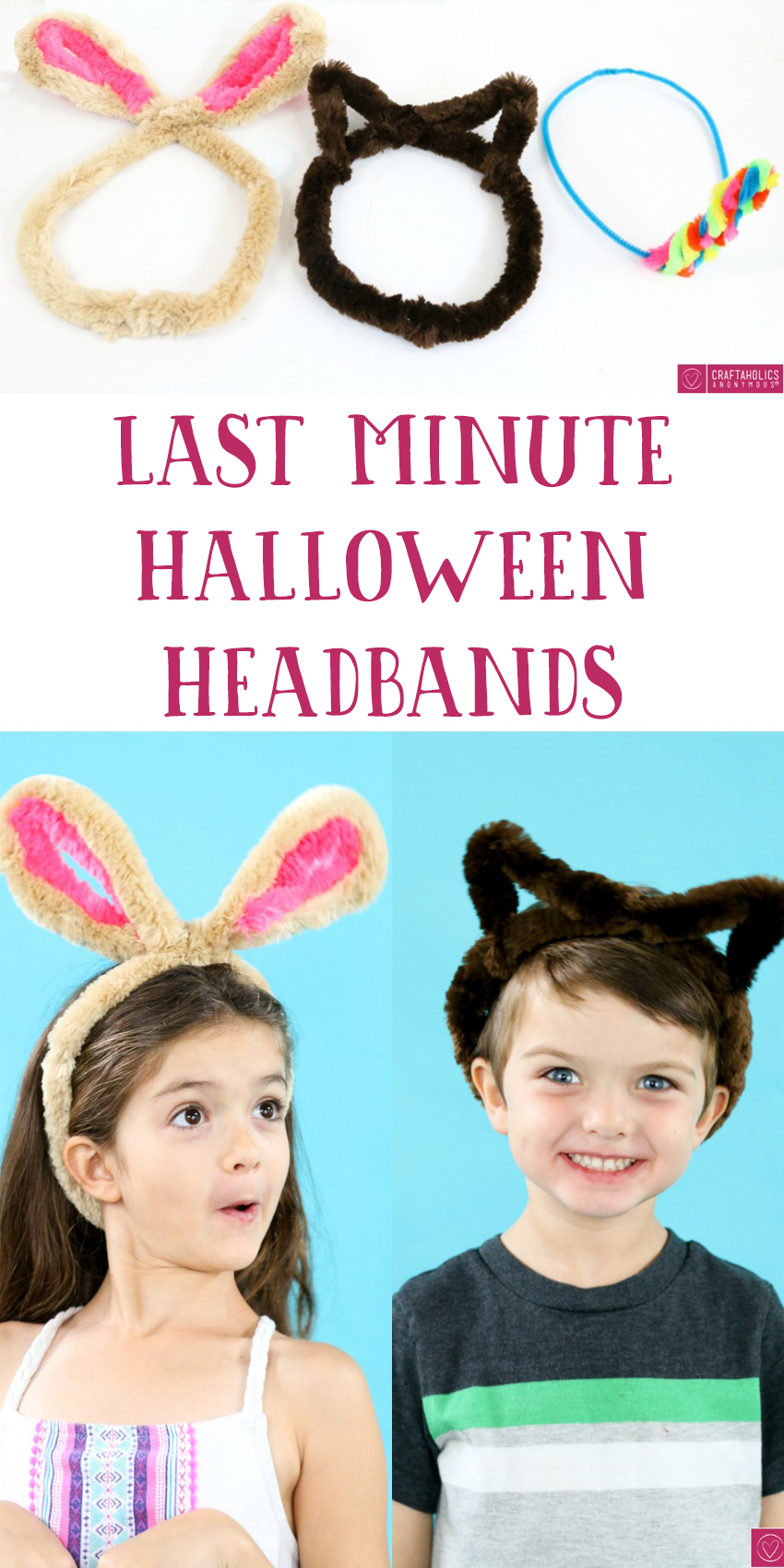 More Halloween Costume Ideas: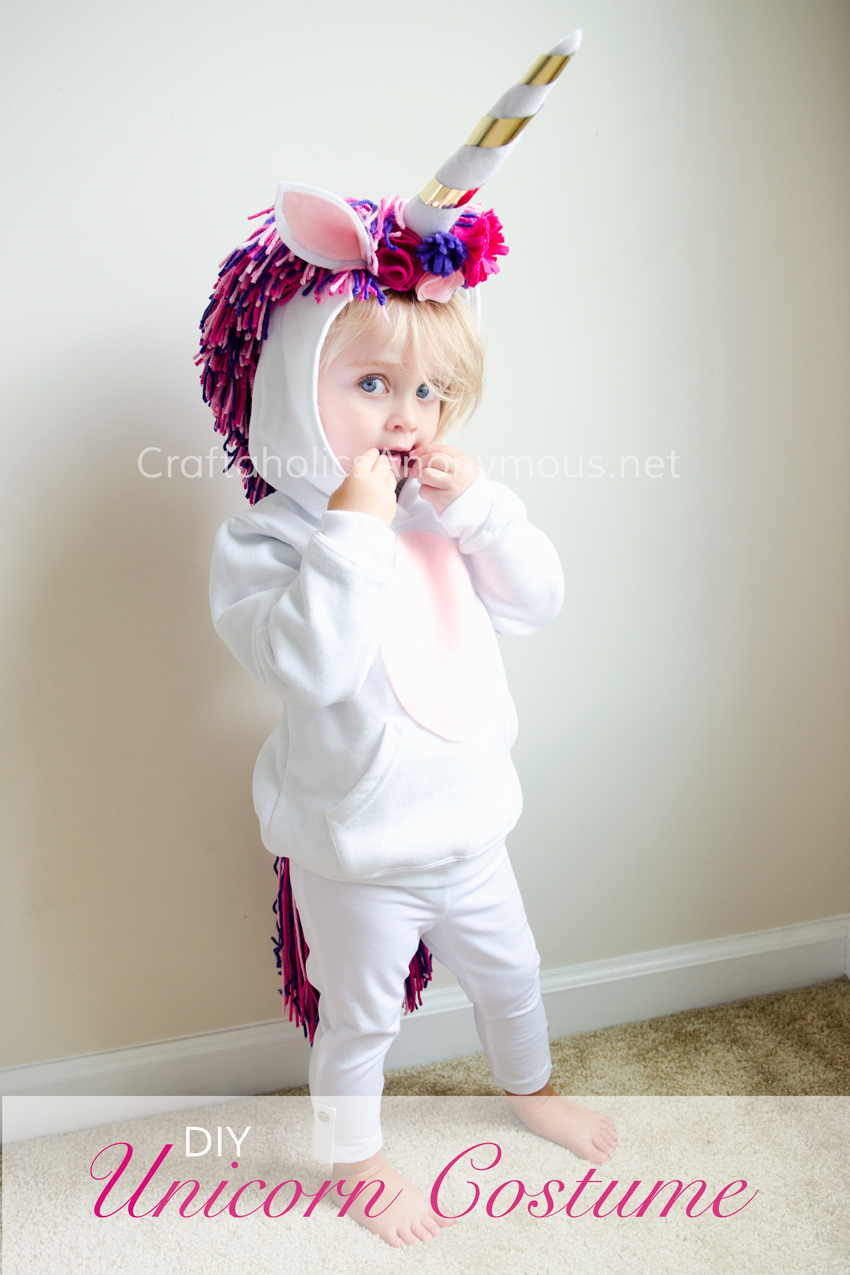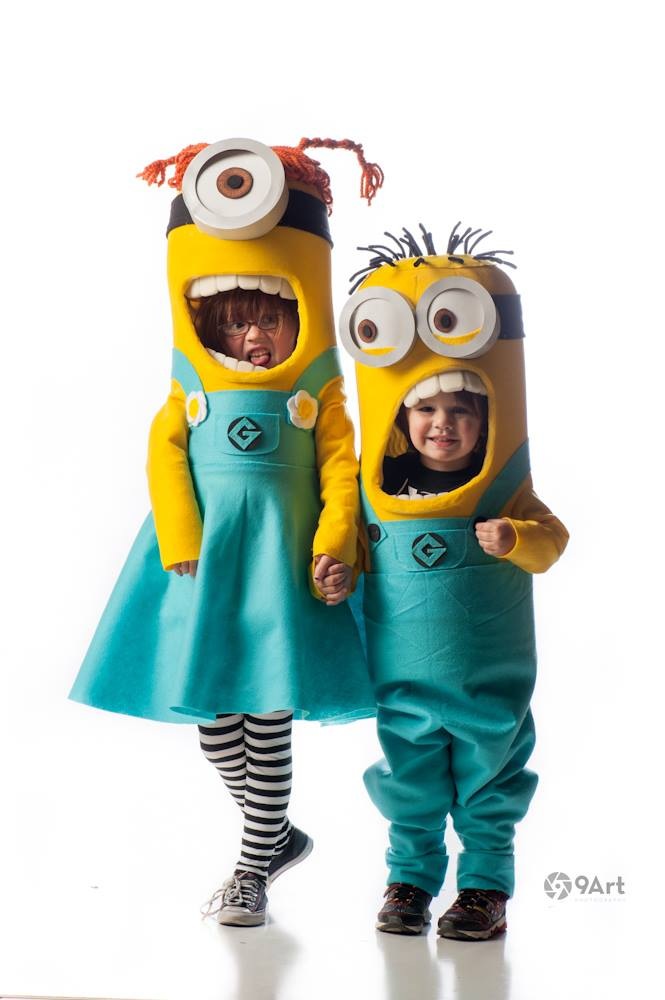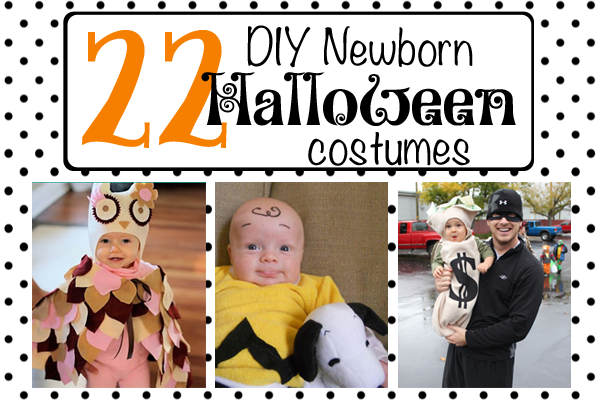 Save
Save
Save
Save
Kara is the creative force behind A Kailo Chic Life where she blogs about all sorts of colorful crafts and home décor projects as well as a few fun recipes. She is a mom of two that resides in Austin, Texas with her family.
Latest posts by Kara Whitten (see all)