I've partnered with NESTLE® PURE LIFE® to create this post! Enjoy!
Looking for a fun, cute way to help those kiddos stay hydrated this Halloween? I have a simple Halloween Bat Water Bottle Topper that will make anybody smile!
Simple Bat Water Bottle Toppers

With all the Halloween parties, school festivities, and overall craziness, not to mention, hot, bulky Halloween costumes and candy EVERYWHERE, it's easy to put off or forget about staying hydrated. So I made these adorable little ribbon bat water bottle toppers so you can easily add water to your Halloween party line up! You could even hand them out to trick-or-treaters!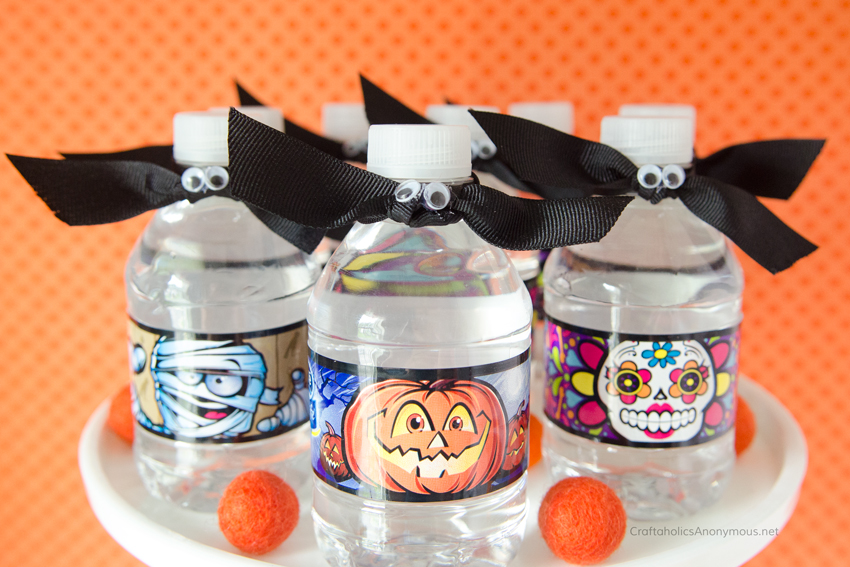 And the bonus is Nestlé Pure Life just came out with this awesome new line NESTLE® PURELIFE® "Share-A-Scare™" Halloween Bottles that have the cutest Halloween labels thatcoordinate perfectly with my bat bottle toppers.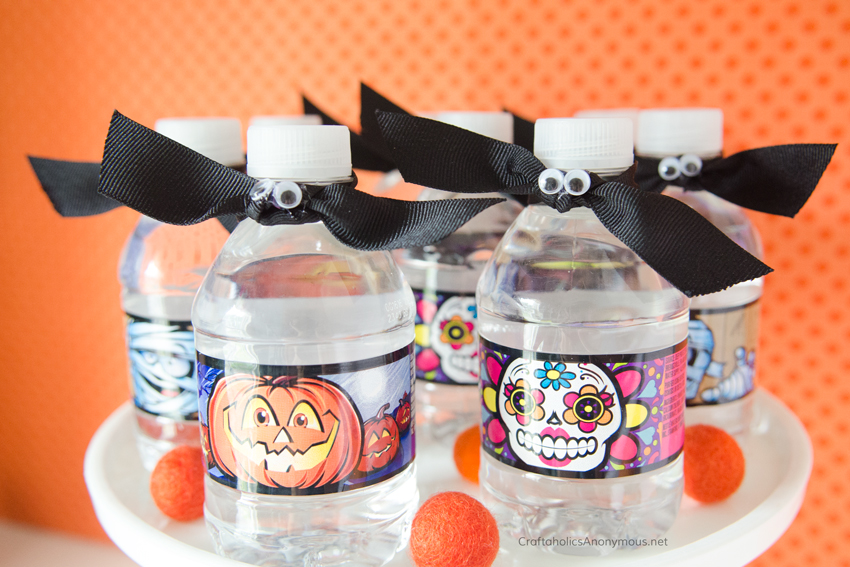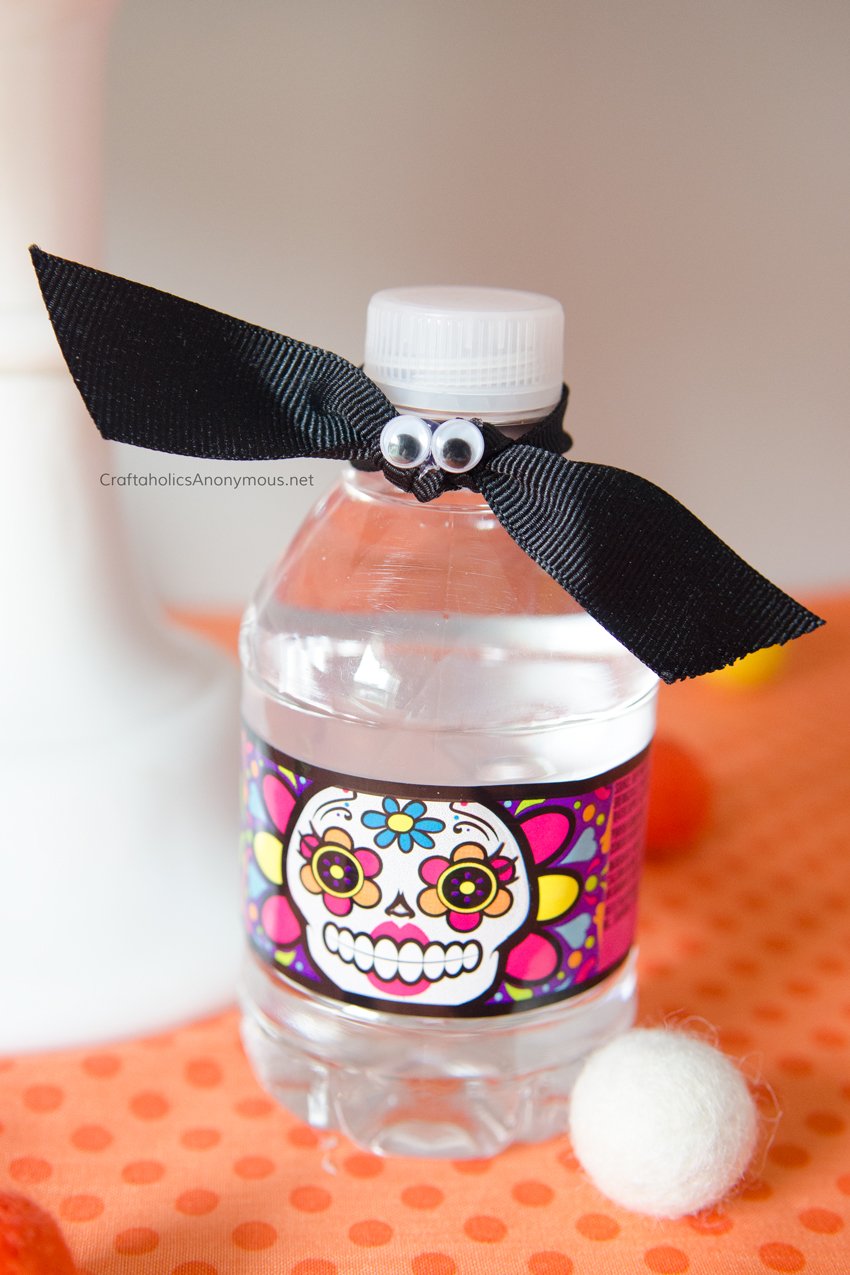 Dying over how cute this ribbon bat bottle topper turned out! Look at the upturned nose!! The knot in the ribbon makes the cutest bat noses.
How to Make Halloween Bat Bottle Toppers Tutorial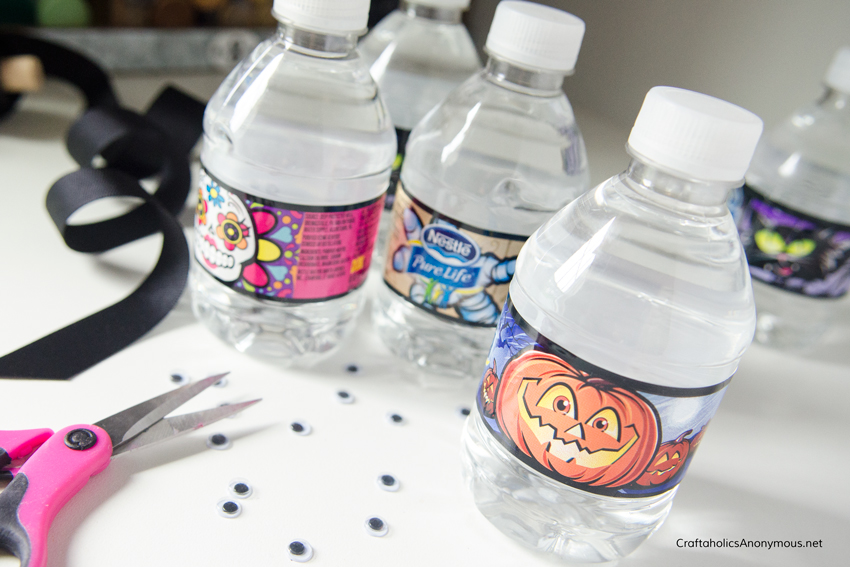 Supplies:
Glue Gun
Scissors
Small Googley eyes
7/8″ Black Grograin Ribbon
Cut the black ribbon into 9.5″ pieces and tie a double knot around the top of the bottom right below the cap. Leave the ends of the ribbon flipped out to look like bat wings.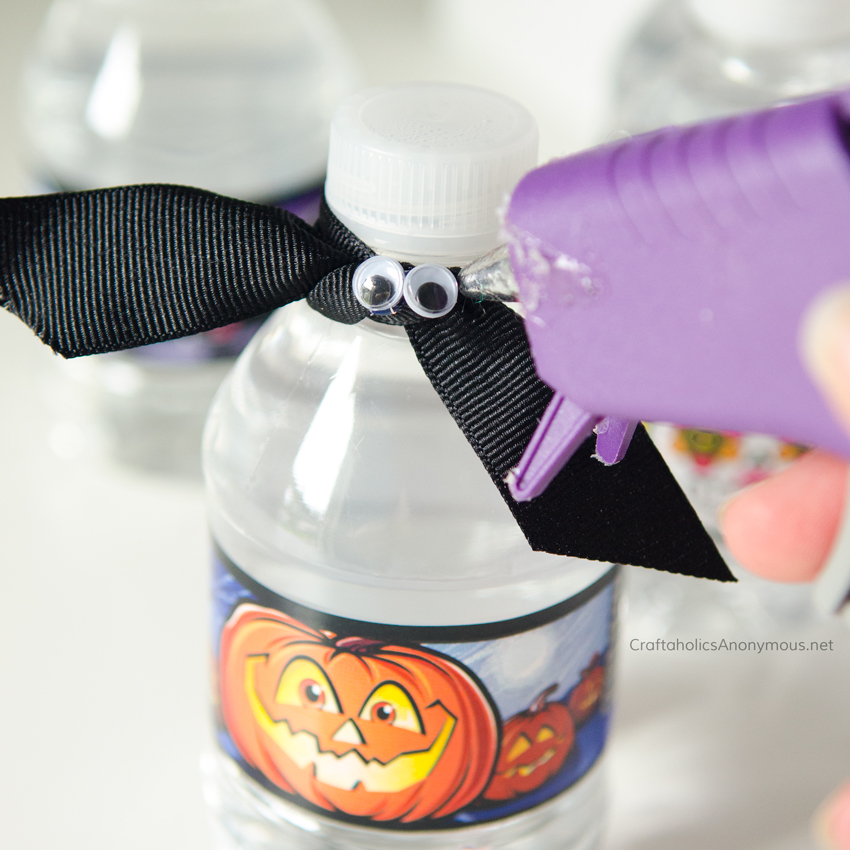 2. Hot glue 2 small googly eyes to the center of the knot to look like bat eyes.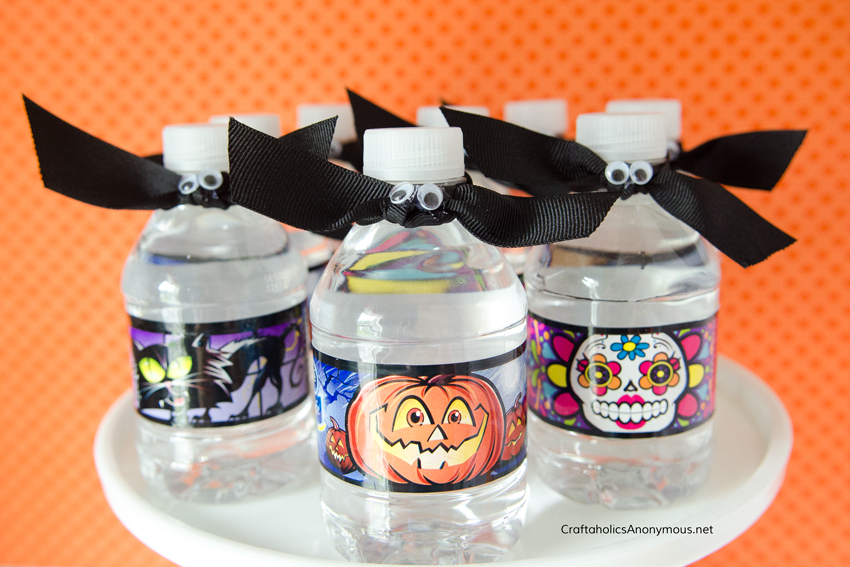 3. Then use them at your next Halloween party or school festival!
Simple, cute, easy, AND cheap! That makes a great Halloween craft!
More Halloween Crafts: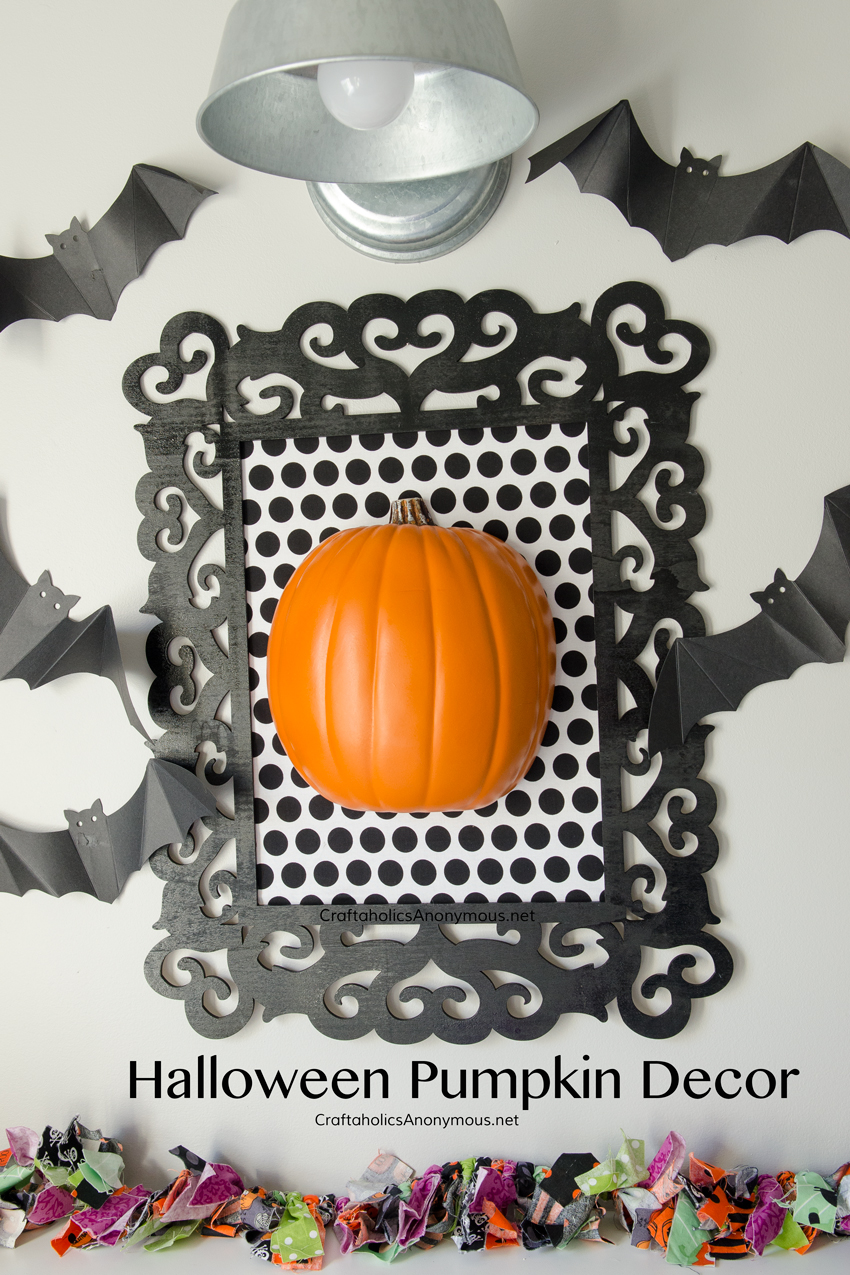 Halloween Framed Pumpkin Decor :: Simple and stylish DIY Halloween Decor!

Hi! I'm Linda, the craft addict behind Craftaholics Anonymous®, a craft blog. Crafting is cheaper than therapy, right? When I'm not DIYing something, I can be found taxiing around our 4 crazy kids or working out. Or shoe shopping... because you can never have too many shoes! Happy crafting! ♥