Do your kids love the help out in the kitchen? Then why not make them their very own kids pom pom apron from an old dinner napkin? You won't believe how easy it is and the fact that this project is completely no-sew makes it even better!
Kids Pom Pom Apron
Hey everyone! It's Kara from A Kailo Chic Life, and I am so excited to share this simple apron tutorial with you today.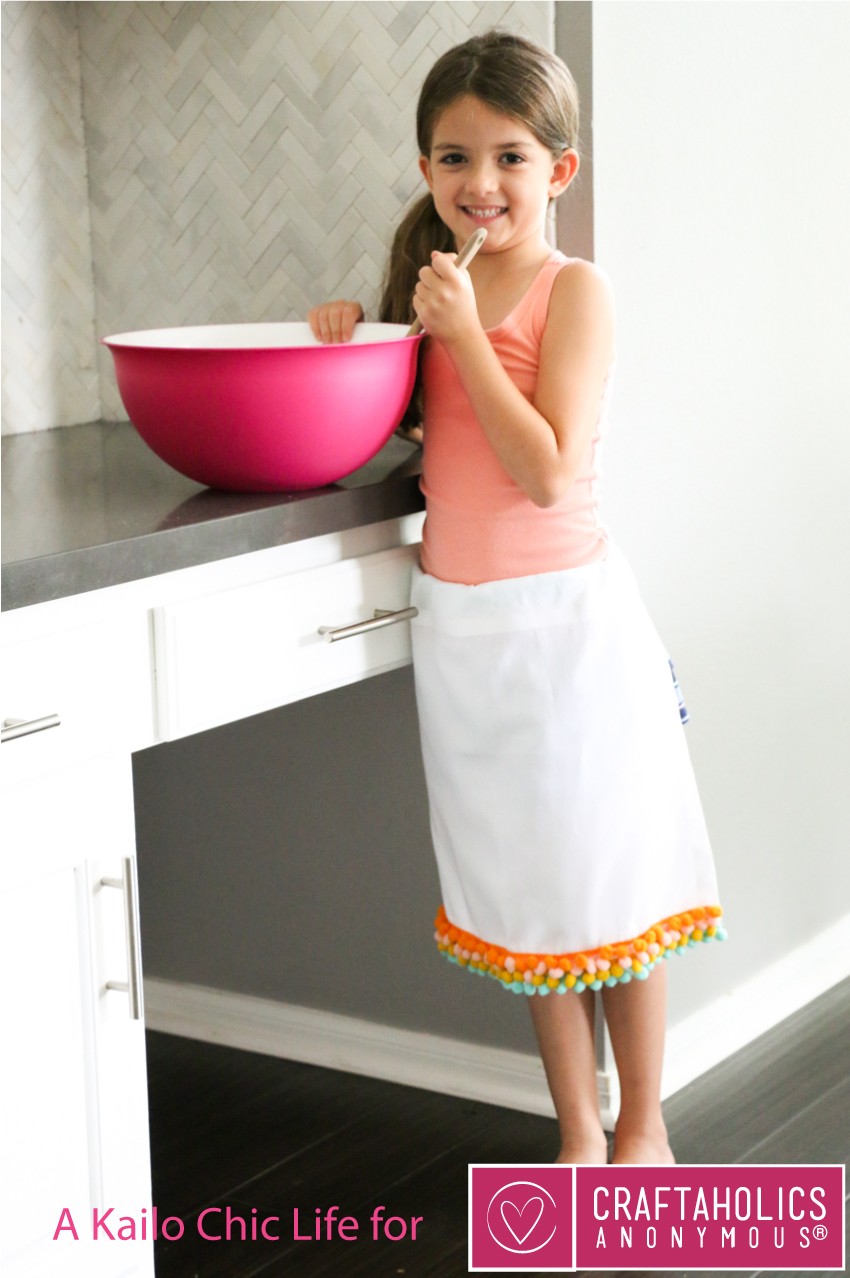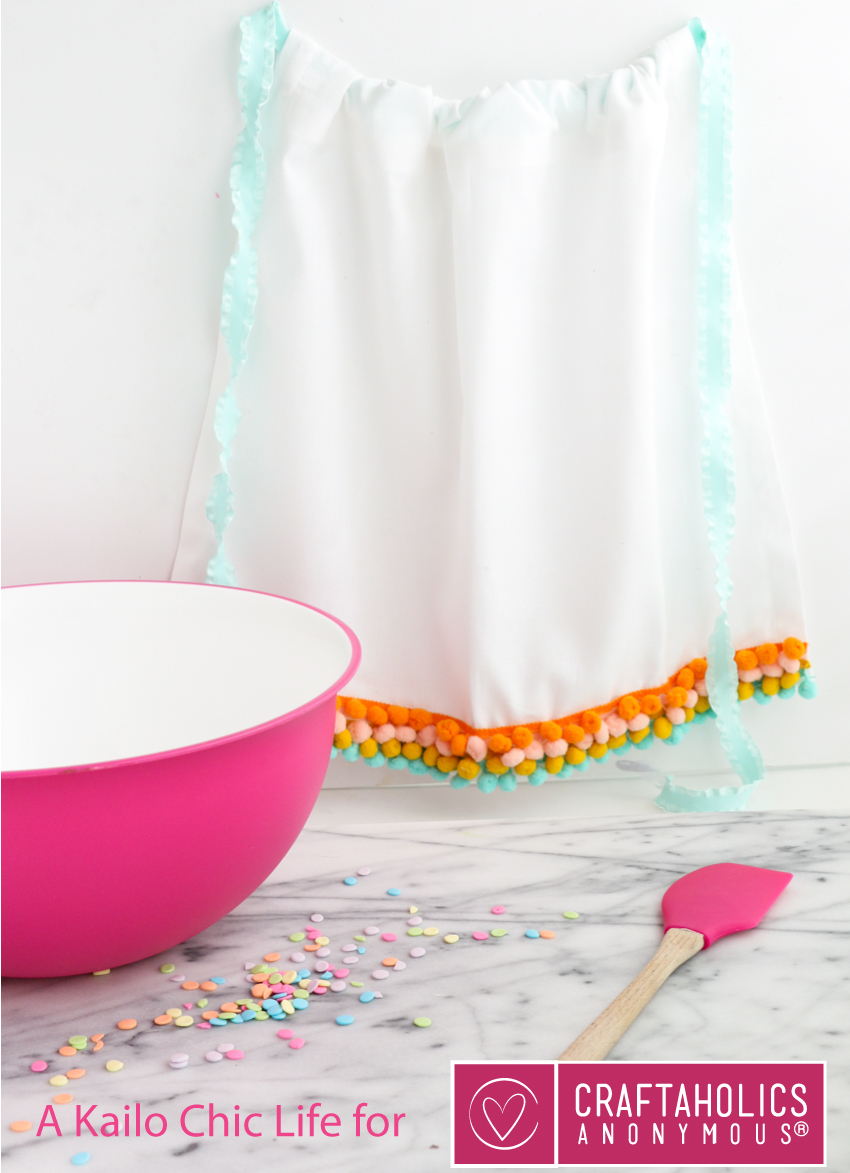 The Supplies:
Cloth Napkin
1 yard of Pom Pom Trim in each of several colors
Fabric Glue
Iron on hem tape
3 yards of ribbon
Iron
Begin by attaching your trim to the bottom of napkin using the fabric glue.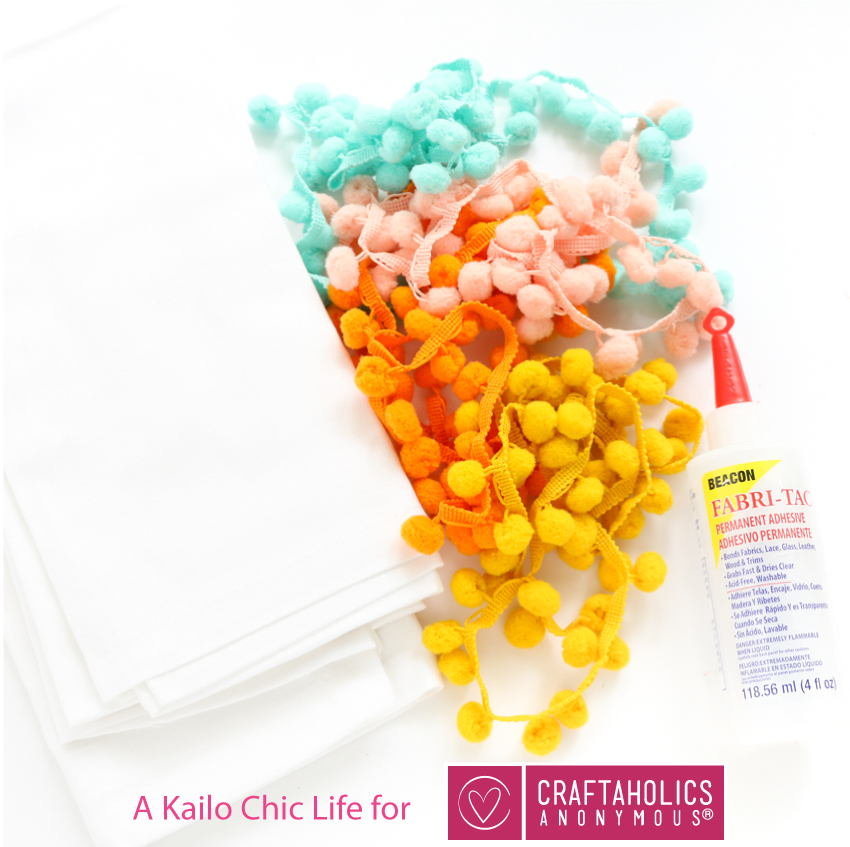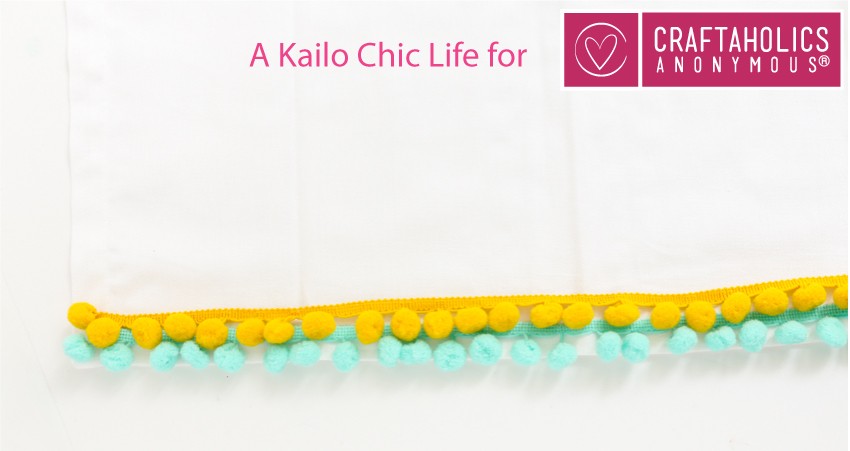 Once the fabric glue has dried, you will want to create the top loop to thread the ribbon tie through. To do this you will iron on the hem tape according to the package directions to the top of the apron (the side opposite where you attached the pom pom trim).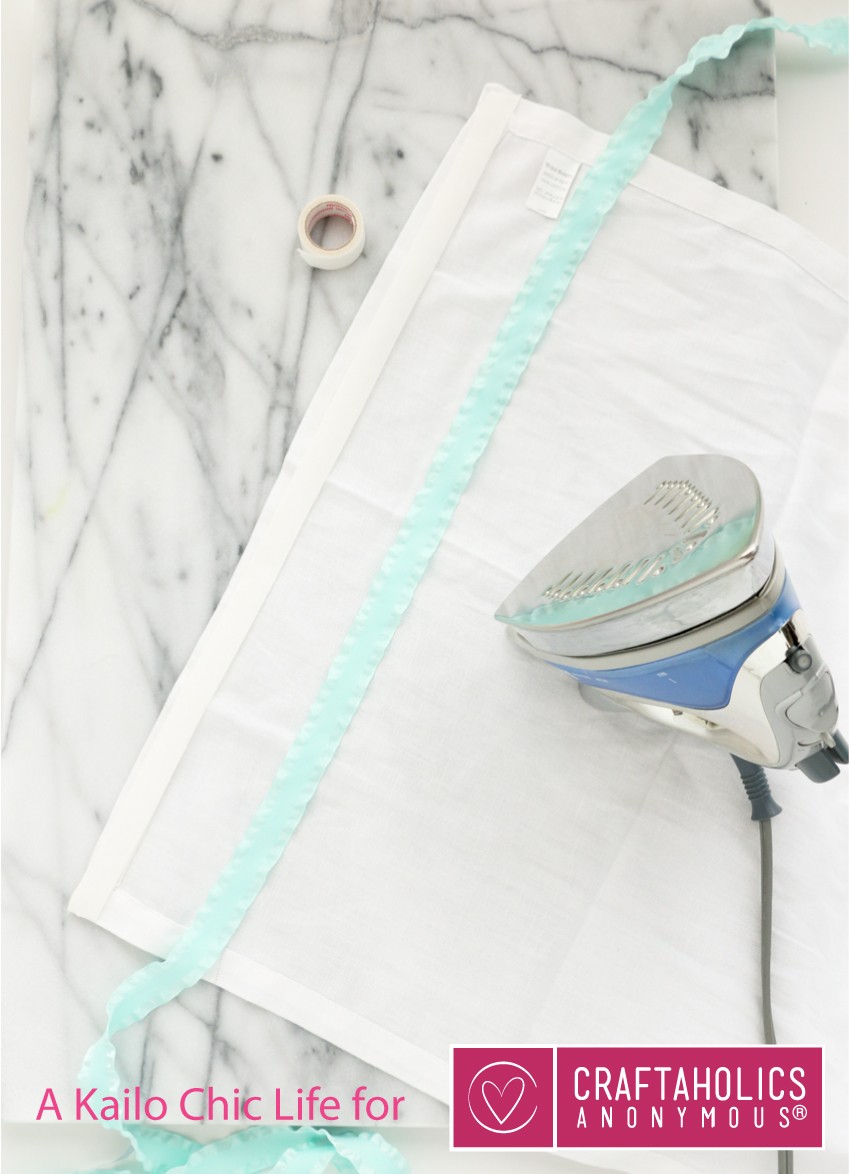 Once the hem tape has cooled, remove the paper backing, add your ribbon and fold the top of the napkin over to create a tube with the ribbon tie inside.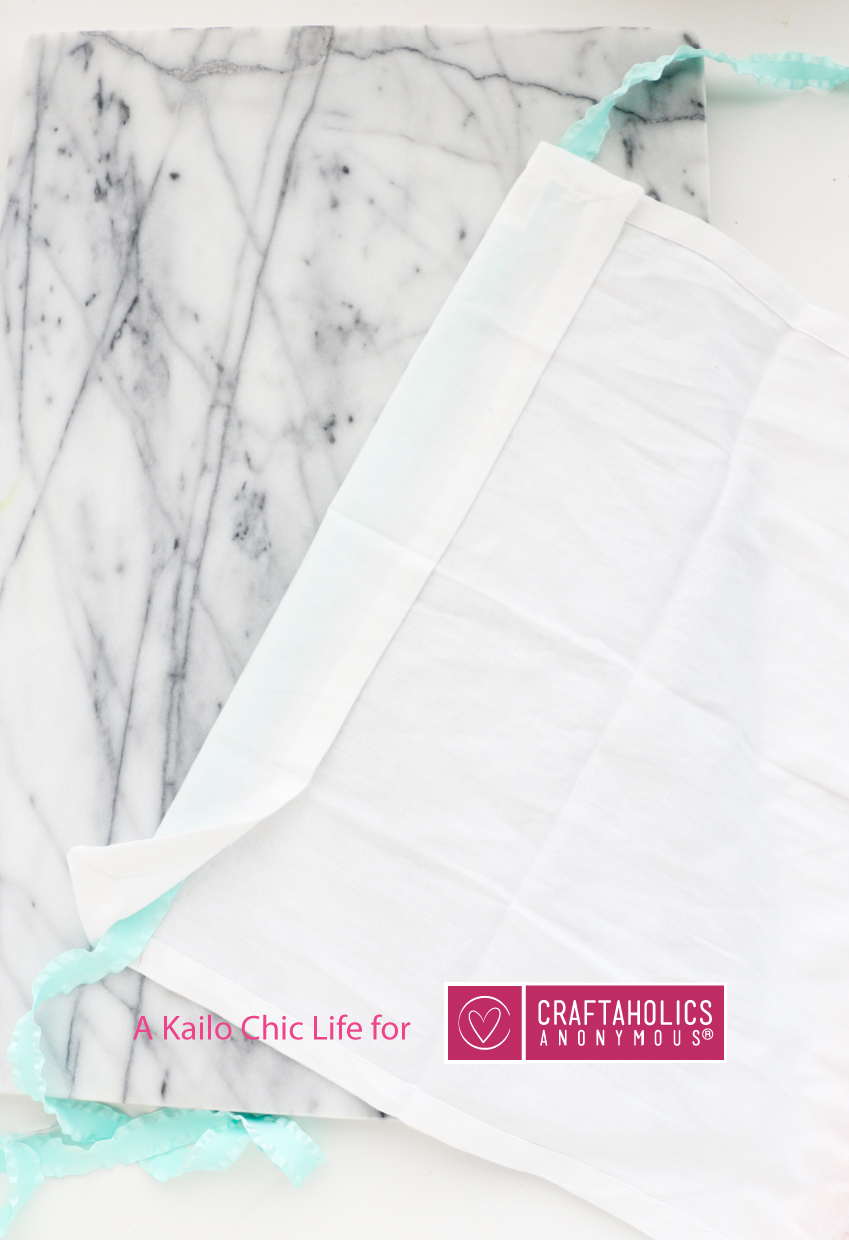 Use your iron to iron on the napkin to adhere the napkin together forming the top tube with the ribbon threaded through. Once the hem tape has cooled, the apron is ready to use.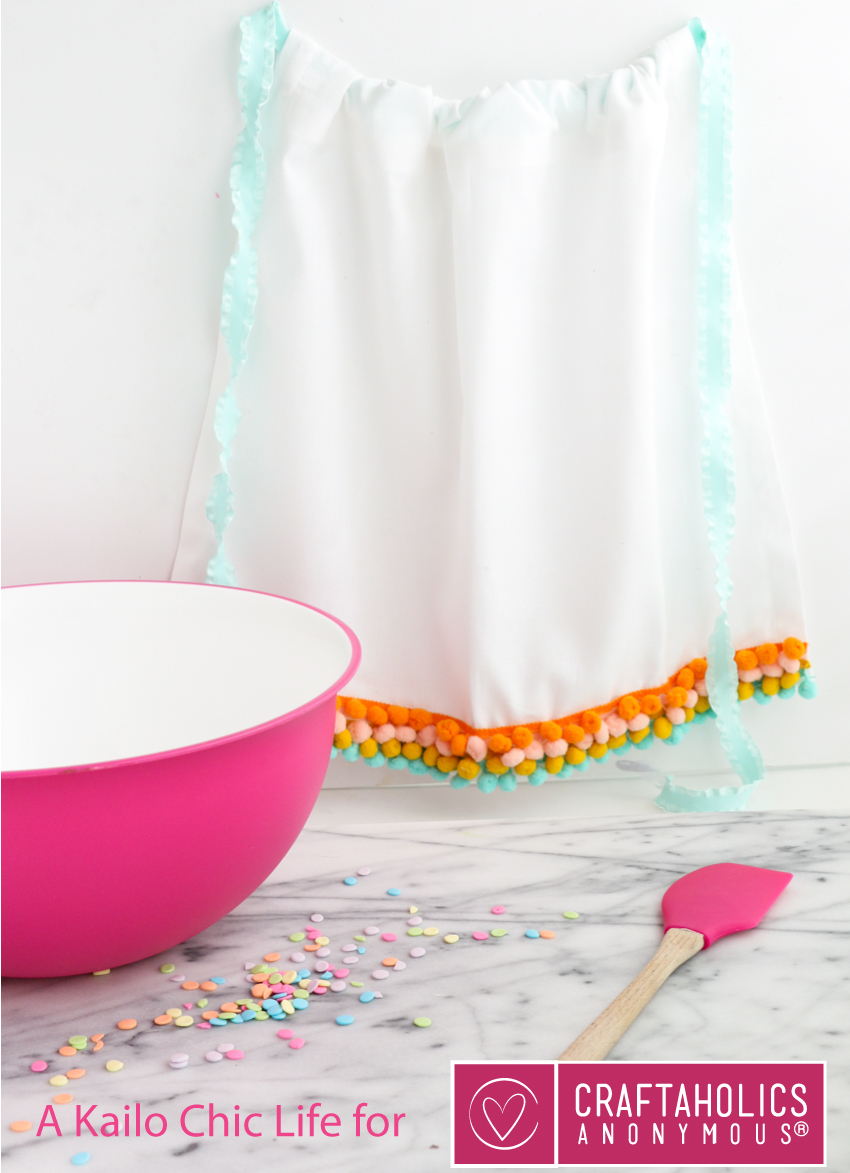 Just wrap the apron around your kids waist and use the ribbon to tie a bow. My daughter loves her new apron and I love that it was so easy to make! Now I just have to make one for myself!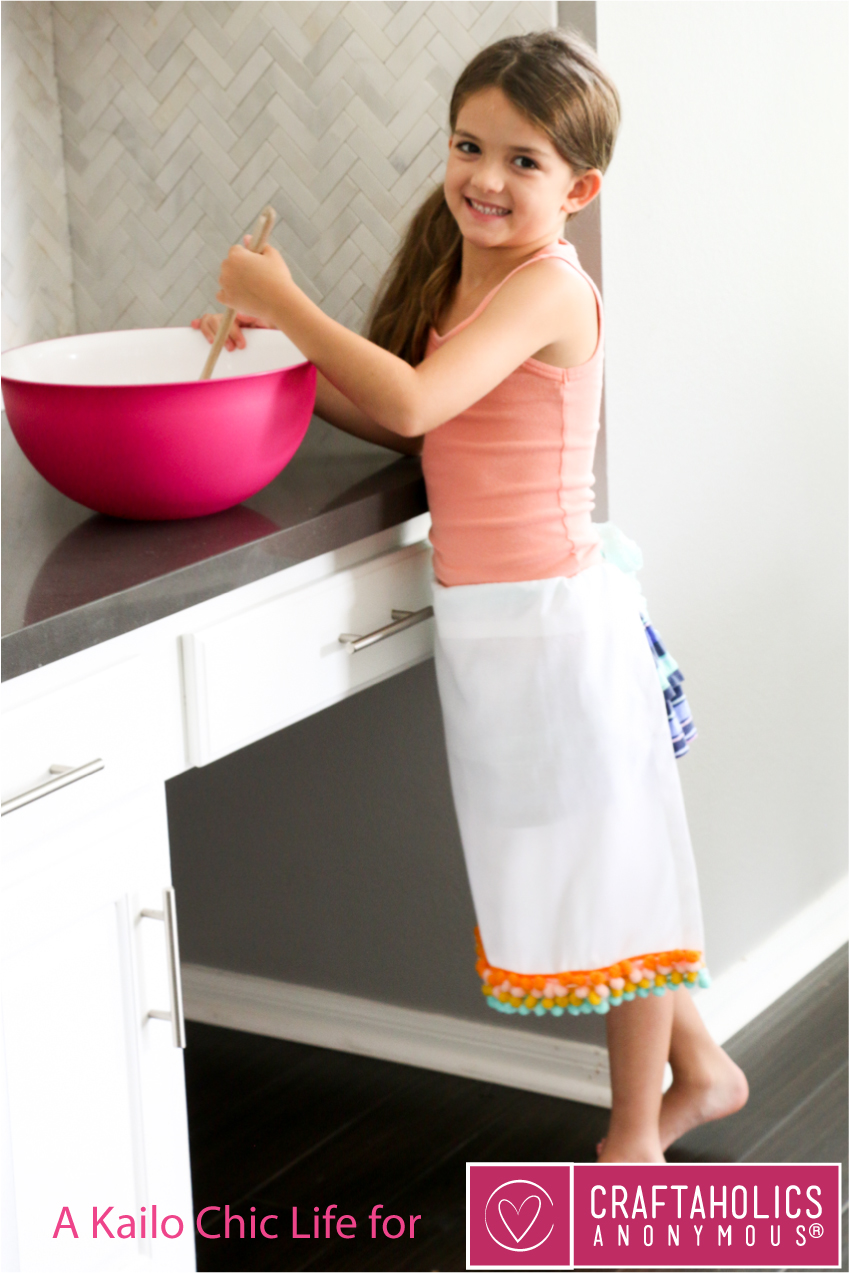 I hope you all enjoyed this simple kids pom pom apron tutorial and that your kids love it as much as mine! Feel free to check out my blog, A Kailo Chic Life, for even more fun crafts and DIY ideas.

More Pom Pom Crafts!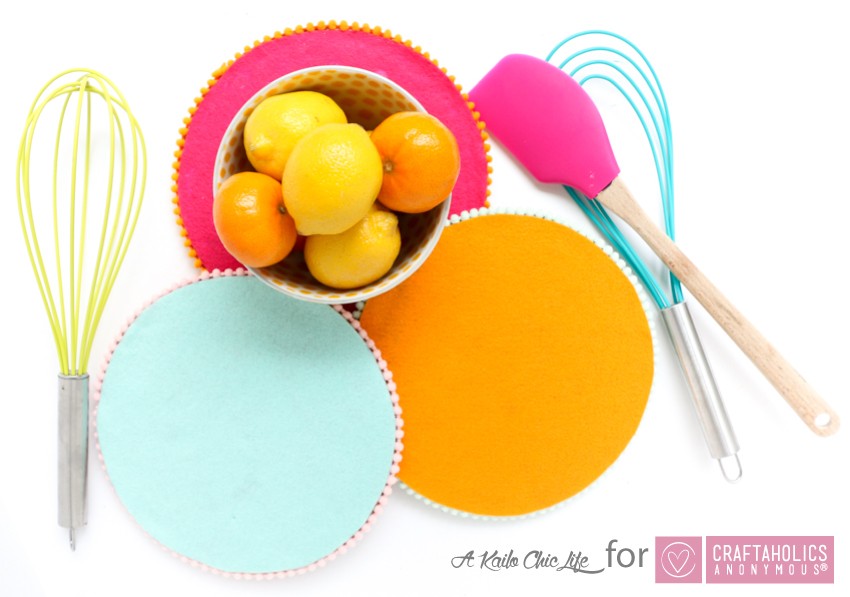 Pom Pom Trivets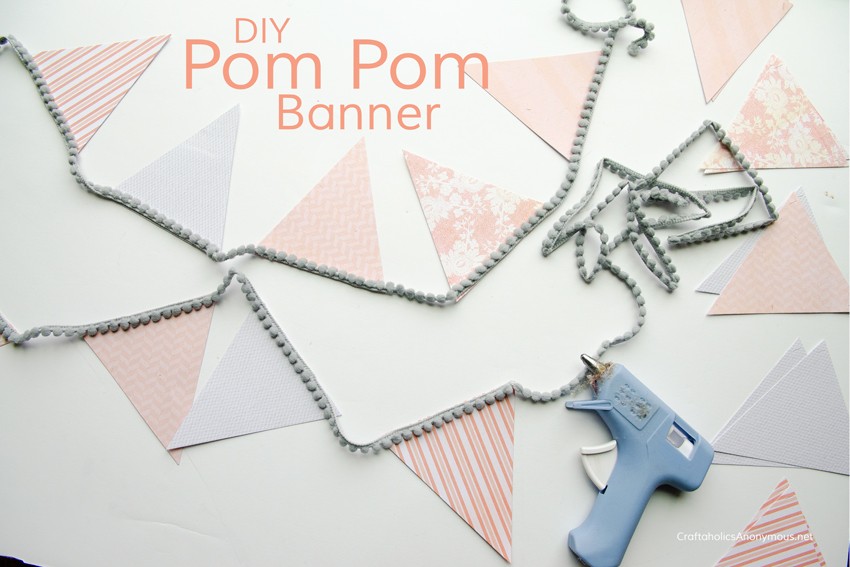 DIY Pom Pom Banner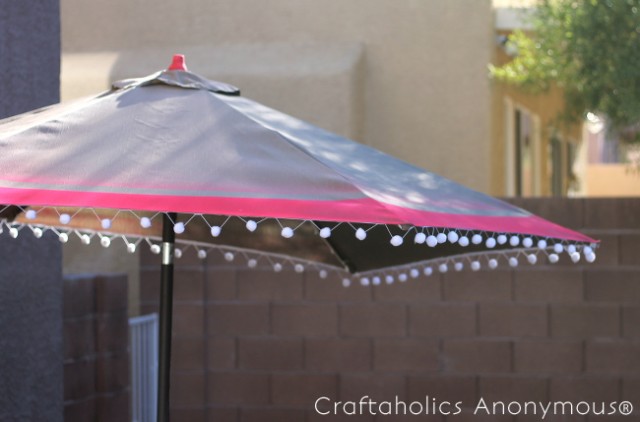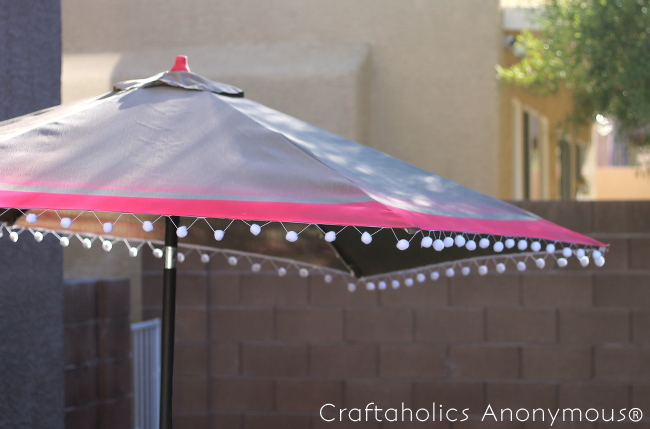 Pom Pom Trim Umbrella
Save
Save
Kara is the creative force behind A Kailo Chic Life where she blogs about all sorts of colorful crafts and home décor projects as well as a few fun recipes. She is a mom of two that resides in Austin, Texas with her family.
Latest posts by Kara Whitten (see all)