Free Printable 3D Christmas Tree
Hey everyone! It's Alexis from Persia Lou, and today I have a some fun free printable 3D Christmas trees for you all! This year I have been going with a lot of black and white in my Christmas decor, and I created these simple, modern Christmas trees to fit in with that whole look.
You can print off these little Christmas trees, put them together, and in just a few minutes you can have a whole forest of black and white trees for your mantel or Christmas party centerpieces.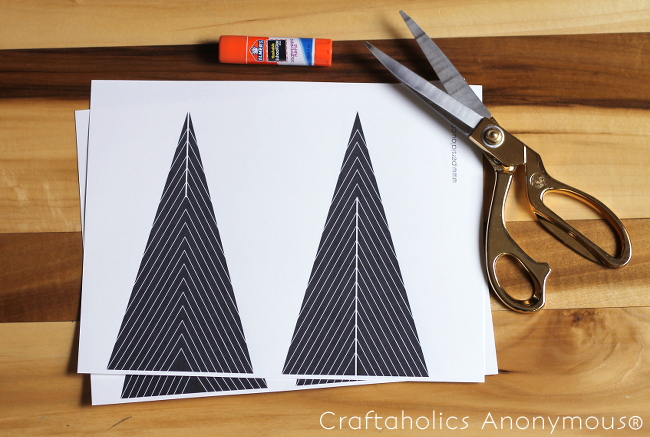 To make your own you will need:
Begin by cutting out all four triangles. Two have lines cut out of the tops of the trees, and two have lines cut out of the bottoms.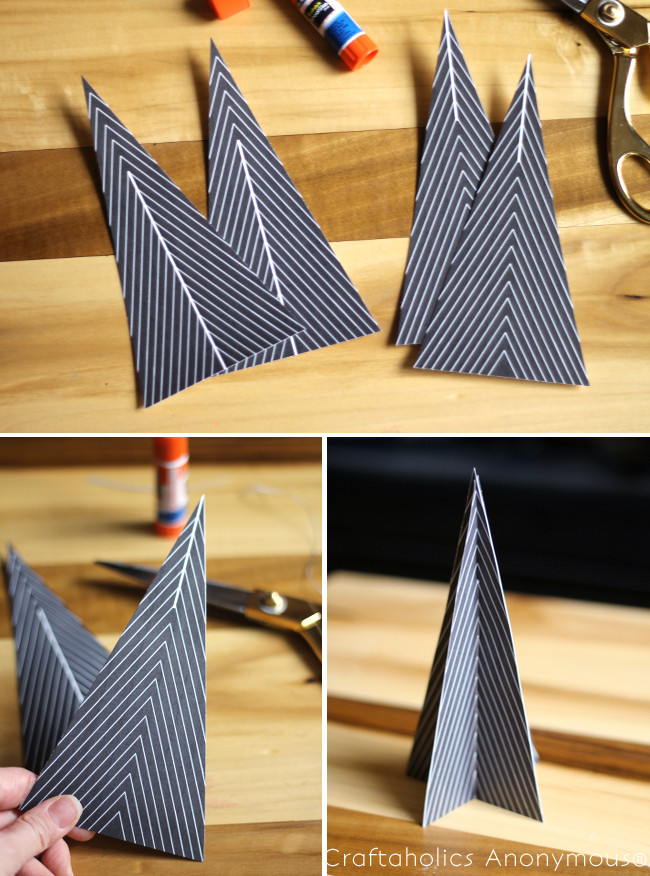 Glue the two trees with lines on the tops together so you have a double-sided triangle. Do the same with the other two triangles. Next, cut out the slits on both tress. Finally, slide the two slits over each other to create your three-dimensional tree!
If you like things simple, you are all done! Or, you could embellish your trees with glitter or stickers. And if you'd like them in different colors, you could just use the printables as templates to cut trees out of your favorite cardstock.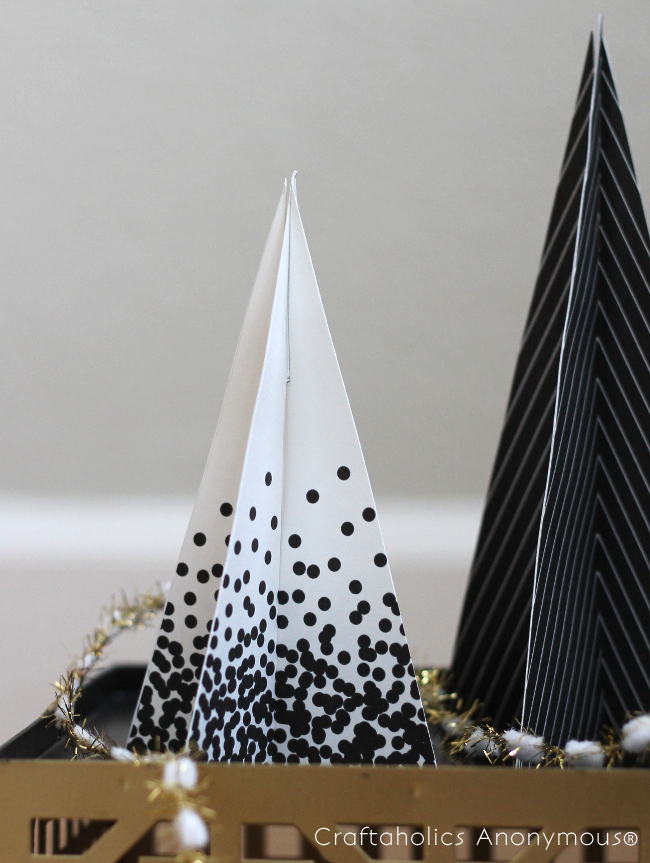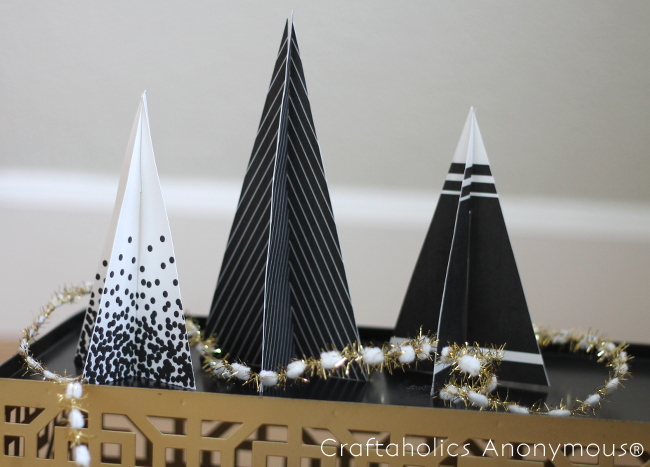 If you like these, be sure to check out all of my other Christmas projects over at Persia Lou! Happy holiday decorating!

More Free Christmas Printables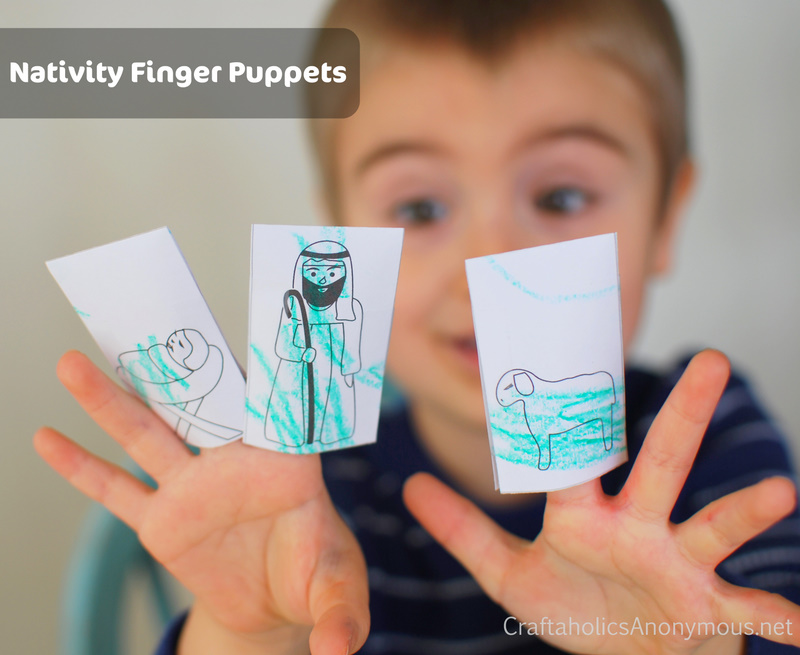 Free Nativity Finger Puppets printable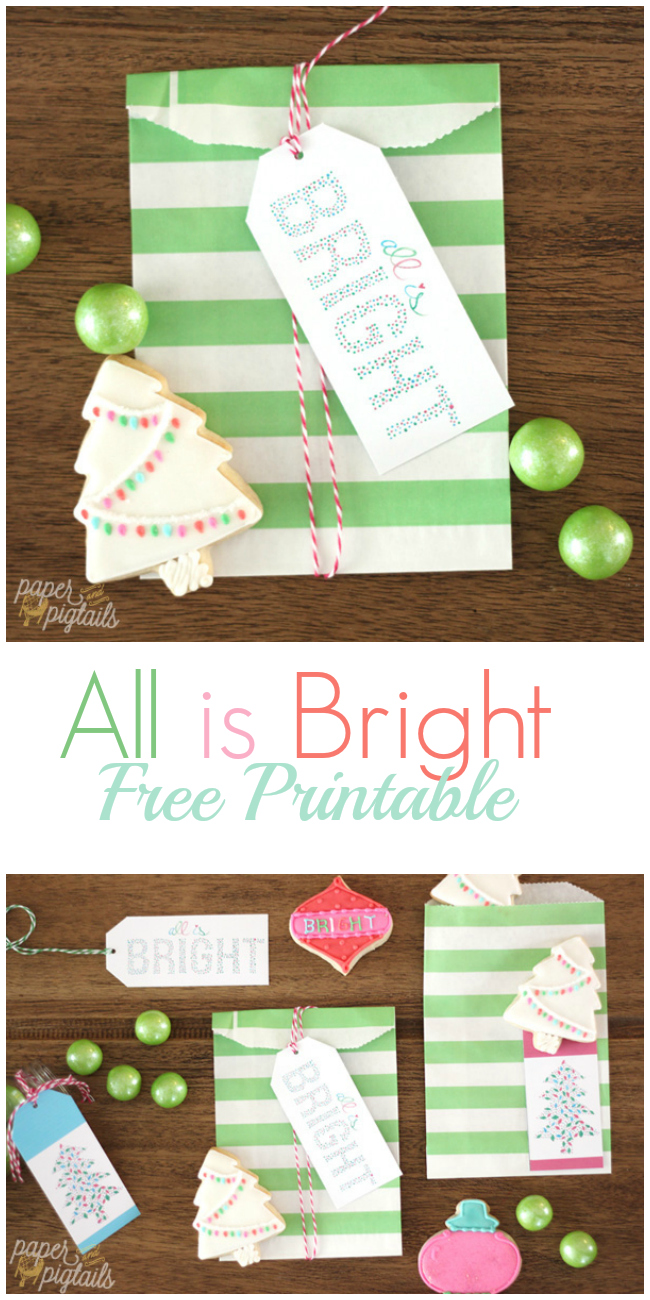 All is Bright Free Printable Gift Tags