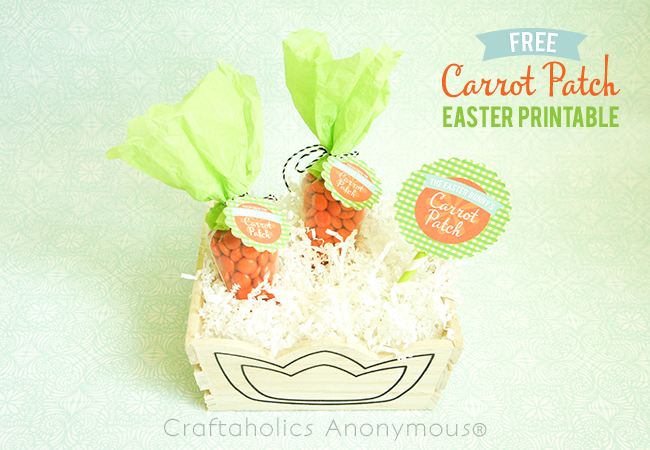 Carrot Patch Easter Printable
Hello Friends! Its me, Erin from Strawberry Mommycakes back again and I'm sharing my Free Carrot Patch Easter Printable with you today. Your kids are going to love this treat that comes right from the Easter Bunny's Carrot Patch! These make a cute handmade Easter gift idea. You can fill these up with your favorite orange candy (I used Reese's Pieces) or fill them up with baby carrots, for a healthier version. These festive carrots are cute placed in Easter Grass with the "stems" sticking out for kids to "pick". At about $1 each, they're a bargain to make!
pssst!……Follow along for more crafting inspiration!! -> Pinterest // Facebook  // Instagram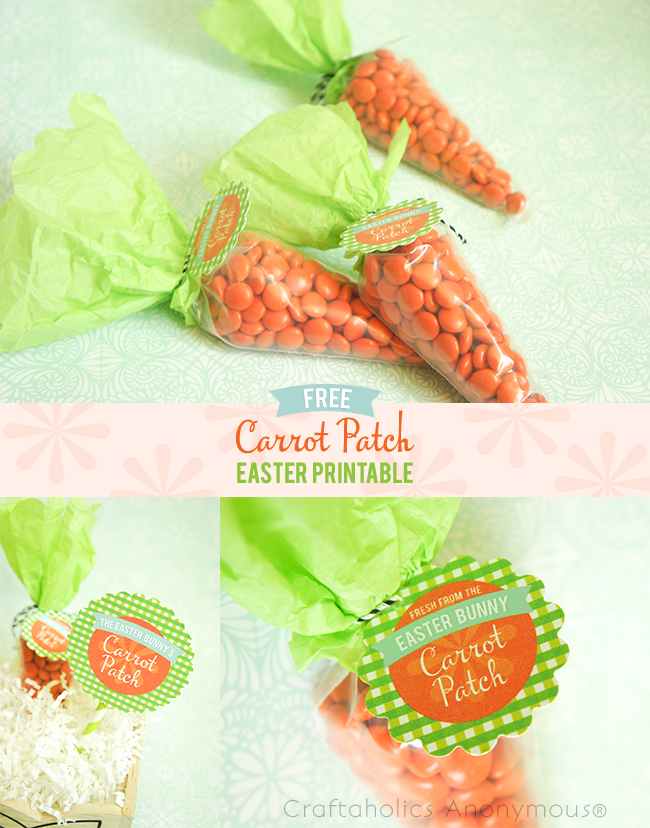 To make this cute Easter kid Craft, you will need these supplies:
First, print and cut out your printables. Then, fill the piping bags with candy or carrots. Wrap tissue paper around the piping bag and tie it in place with the string. Tie the tag onto the bag with the string and you're done! Then let your favorite littles "pick" them from your patch!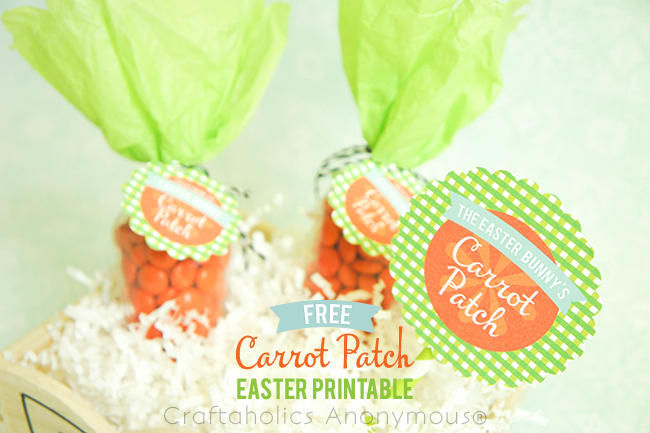 I've also included 3″ printables that I attached to a paper straw. These would be cute to place in an Easter basket!
Hope you have a wonderful Easter and enjoy these fun Easter printables! If you use them, please leave a comment below! We'd love to hear how you used these Free Carrot Patch Easter Printable.
More Easter Crafts!