Dress up your favorite store-bought cupcakes with these easy inexpensive cupcake toppers!
Easy Inexpensive Cupcake Toppers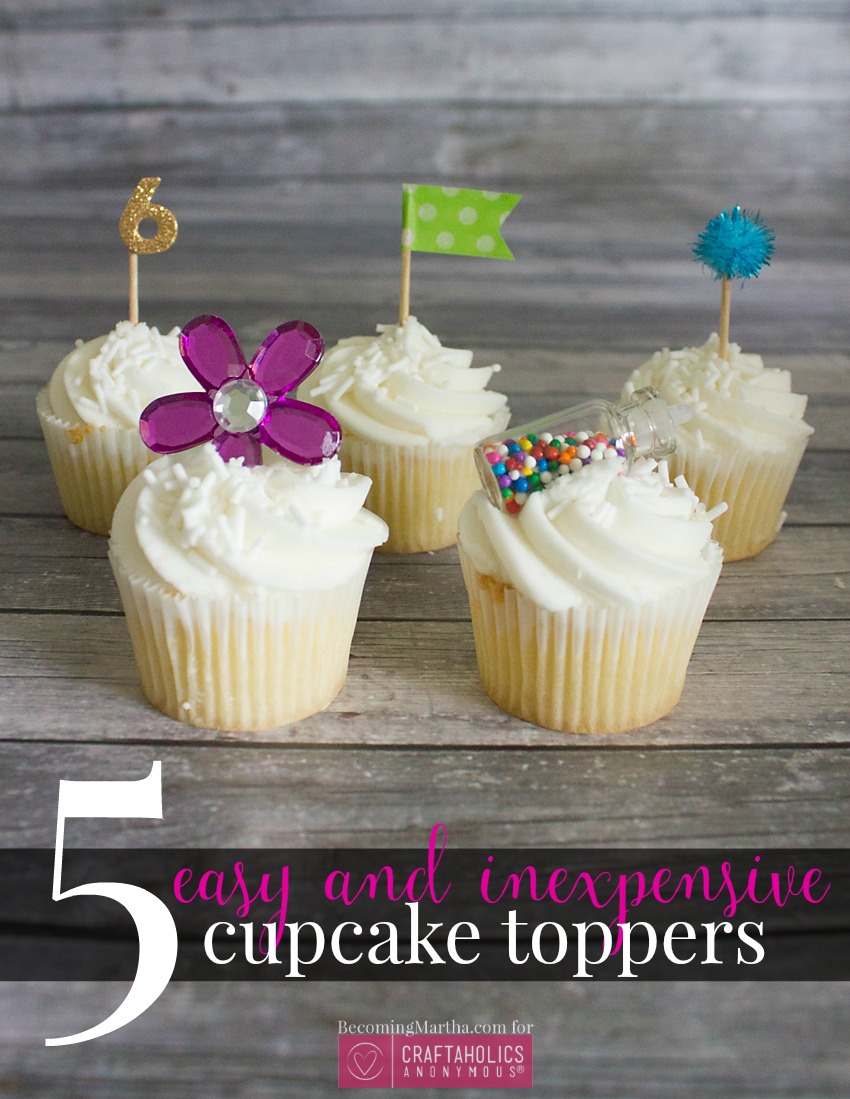 Hi friends!
It's Sarah from Becoming Martha, back again and sharing another fun post for this month.  One thing I love throwing is a good party. However, I'm not a fan of baking.  I usually tell myself I'm going to bake homemade cupcakes but end up running to the store at the last minute and grabbing some storebought ones.  They're cute as is, but sometimes, they need a little extra oomph to make them match the party decor.  So today, I'm sharing five easy inexpensive cupcake toppers to dress up those store-bought cupcakes – and most of them are made with items you can find at the dollar store!
1. Mini Bottles:
If you run to the store for cupcakes at the last minute, chances are you don't have time for elaborate toppers. Thankfully, these adorable little glass jars from the dollar store look adorable on a cupcake.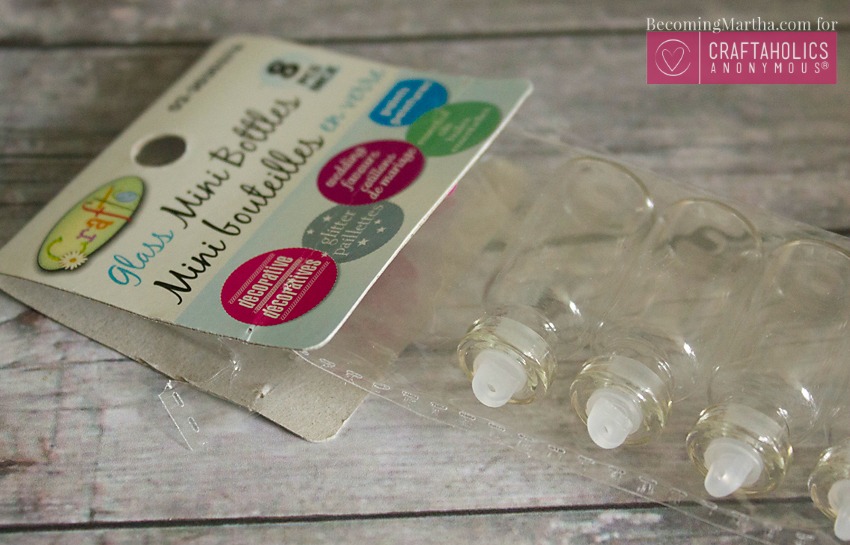 Just use a funnel to fill the jars with colorful sprinkles, and sit them on top of the icing.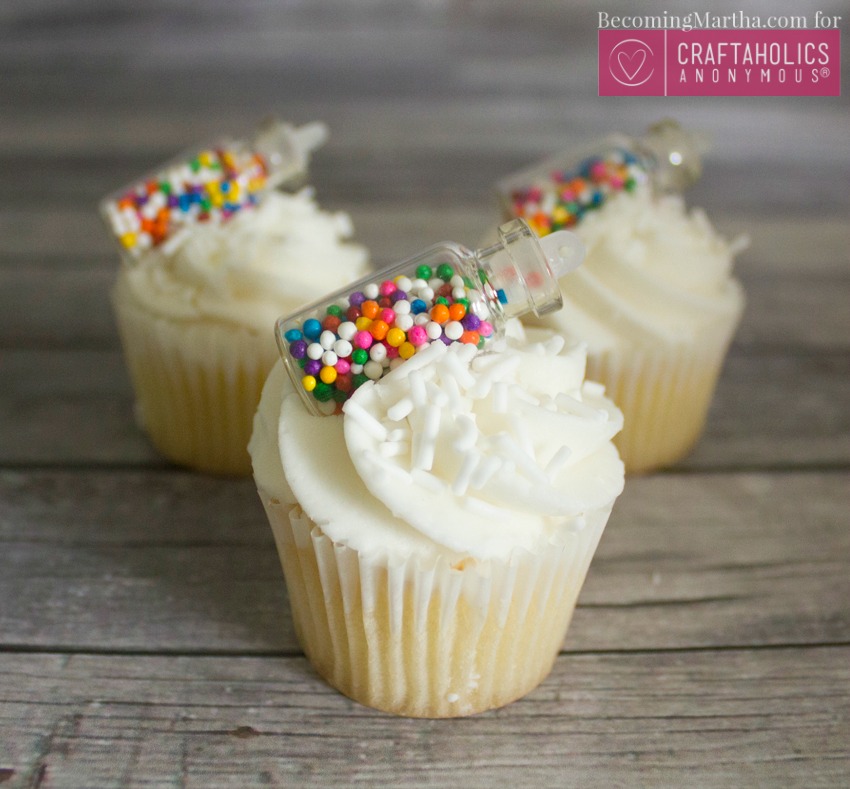 What kid wouldn't love having their own jar of sprinkles to pour on top of their cupcake?!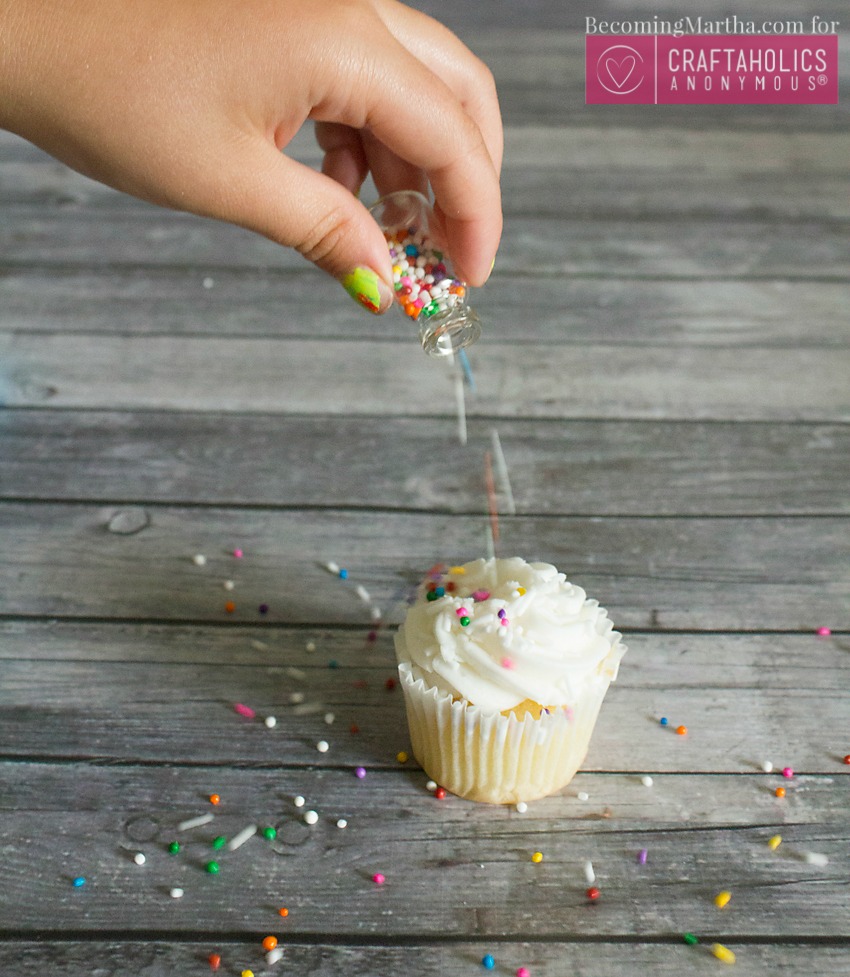 2. Pom Poms: Stick a toothpick into a sparkly pom pom and poke it into a cupcake for a fun topper.  Wouldn't these shimmering cupcake toppers be perfect for a rainbow party?  You can buy pom poms at the dollar store, or buy any shade or style of pom poms at the craft store.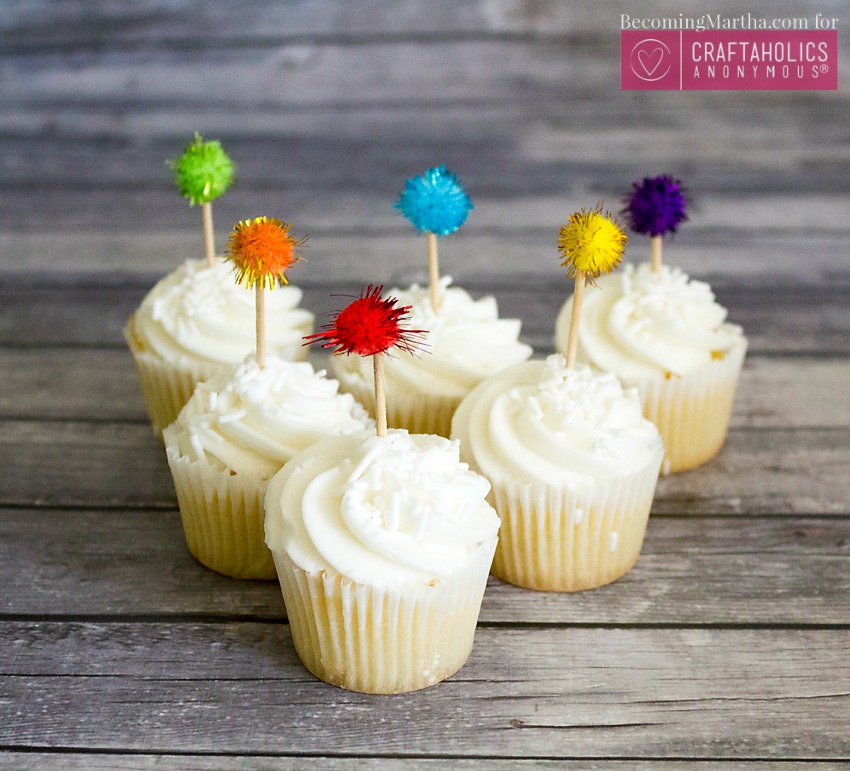 3. Scrapbook Embellishments: For Easter, I shared these adorable mini cake stacks with you, where I topped the cake stacks with little paper flowers that I found in the Michaels dollar section.  These rhinestone flowers are also from the dollar section, and are perfect when placed on top of an iced cupcake.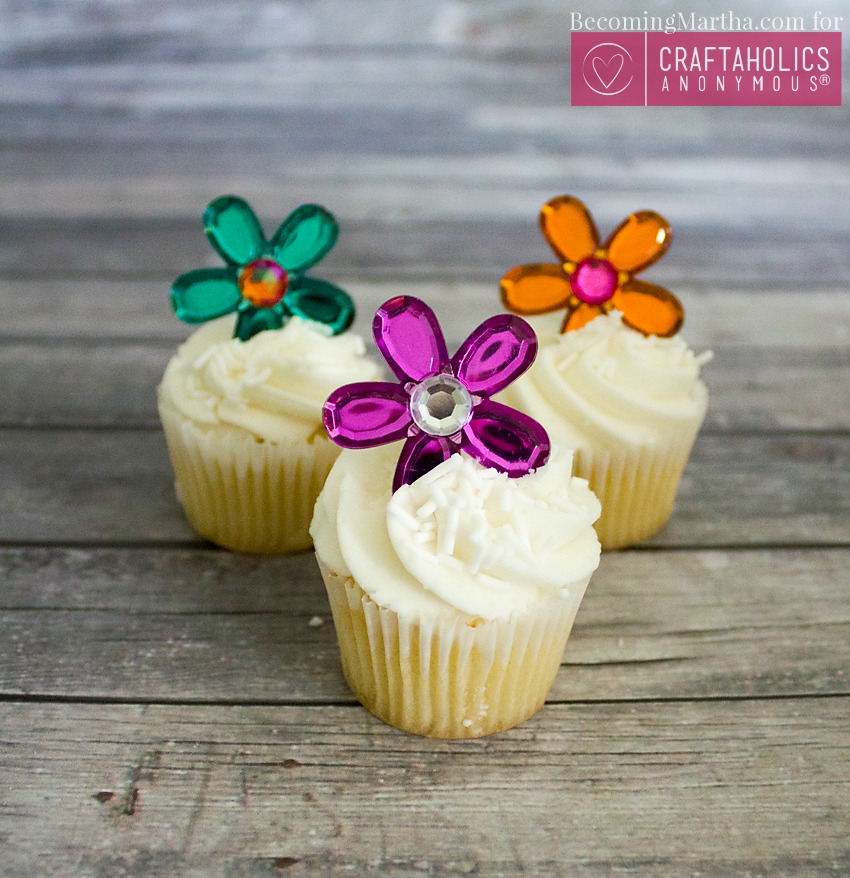 4. Foam Alphabet Stickers: I've seen many types of scrapbooking stickers at the dollar store, so you may luck out and find the perfect ones there, but these glittered, gold ones are Thickers by American Crafts, which can be found at almost all craft stores.  The foam ones are thick and sturdy enough to adhere to the toothpick without flopping over.  Use the initial or age of the guest of honor, or use them as place markers at a dinner party!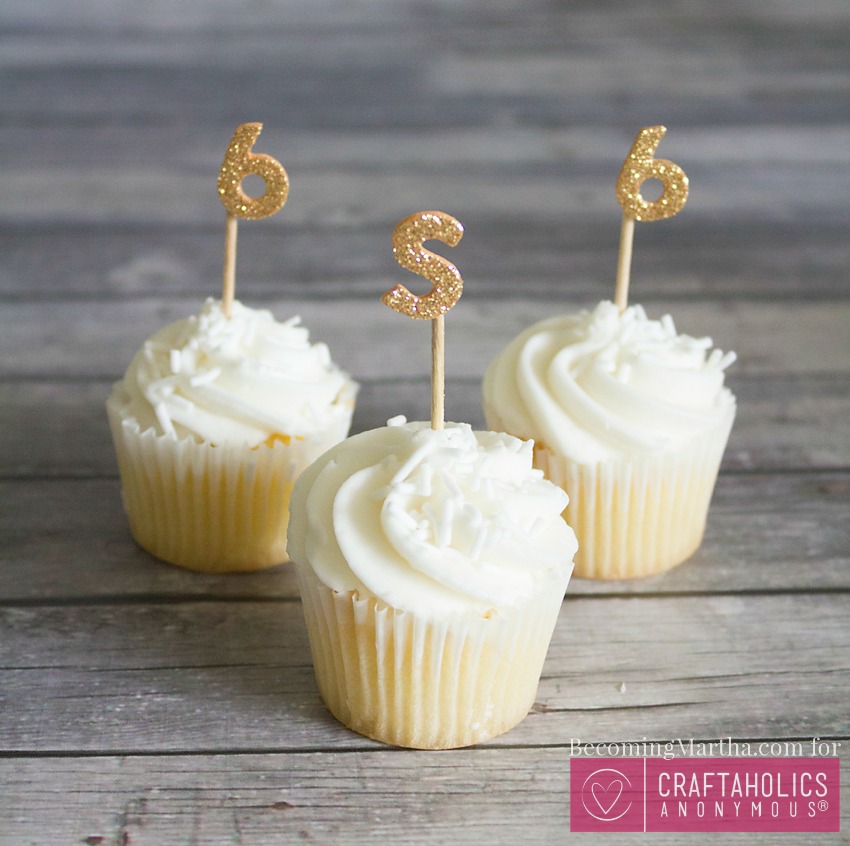 5. Washi Tape: These flag banner cupcake toppers only took a second to create.  Wrap washi tape around a toothpick, and cut a notch out of the end.  Easy peasy, right?  With all of the styles and colors of washi tape available, you should have no problem finding a pattern to perfectly match your party!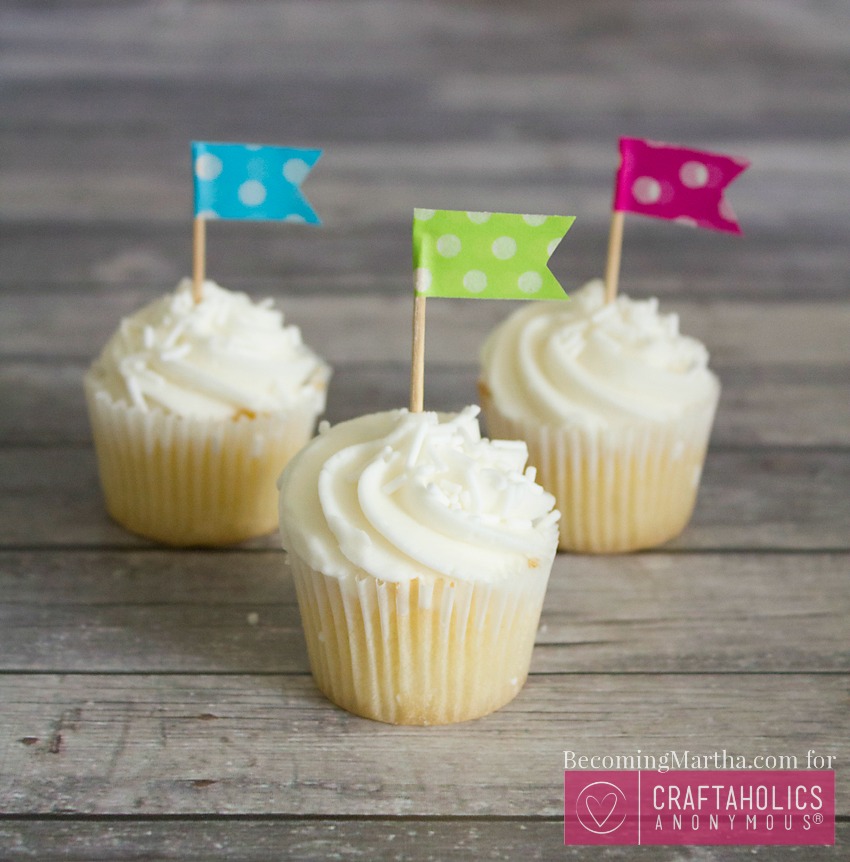 And there you have it, five simple, easy, and budget friendly ways to dress up those store bought (or even homemade) cupcakes!  These easy inexpensive cupcake toppers are such an easy trick to personalize your party. What's your favorite trick for personalizing a party?  Show me a photo over on instagram, where you can check out some of the past parties I've thrown, including our recent pineapple party!
See ya next month, craftaholics!

Need a delicious cupcake recipe?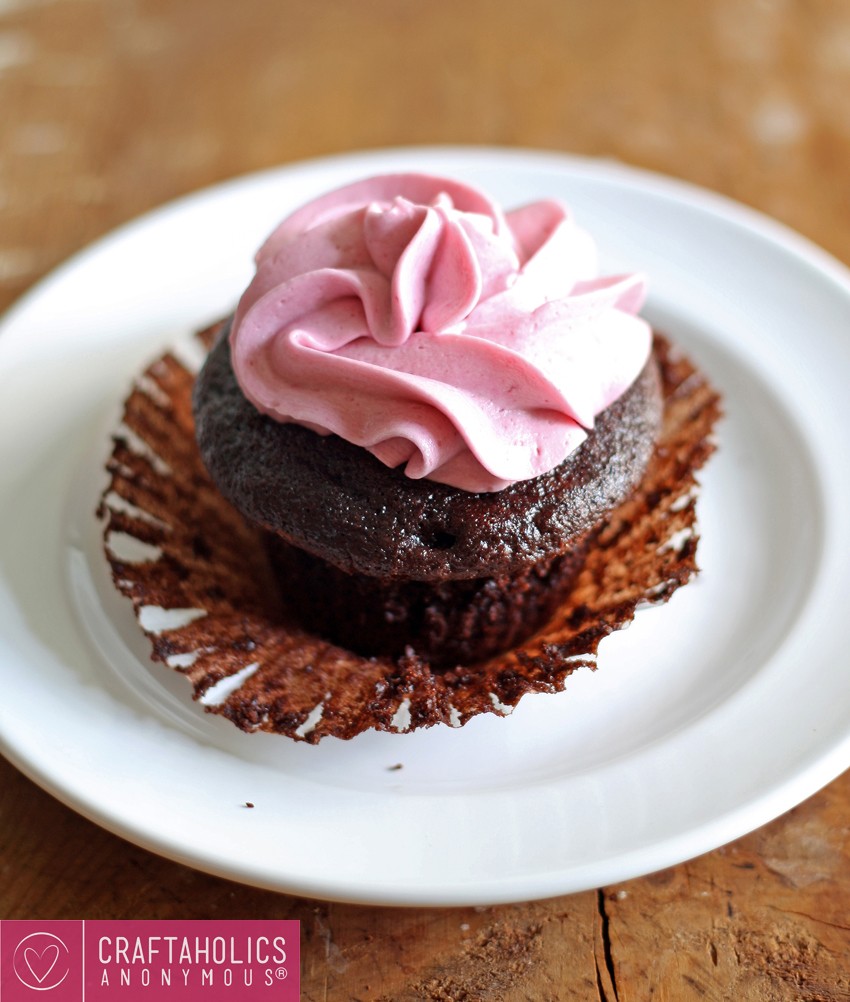 Chocolate Cupcakes with Blueberry Buttercream Frosting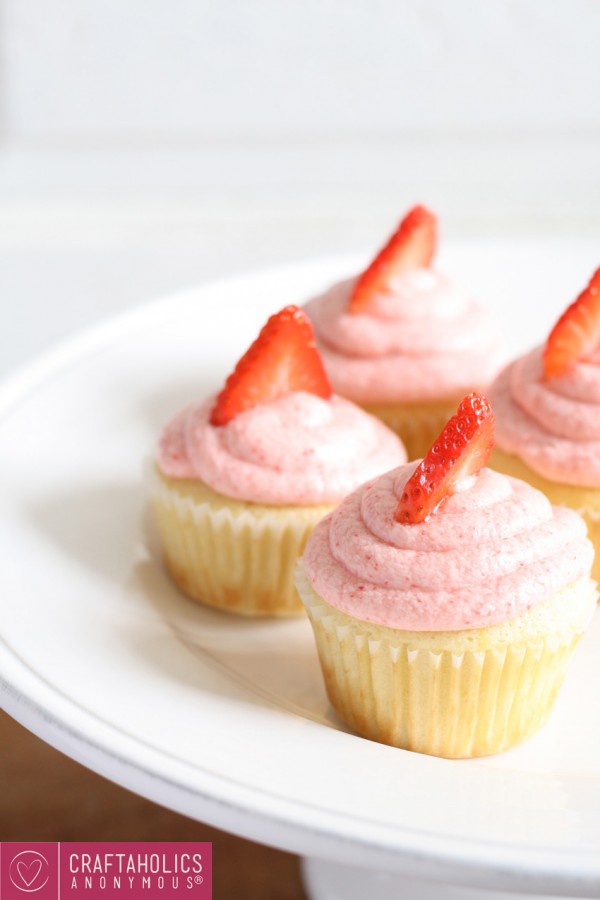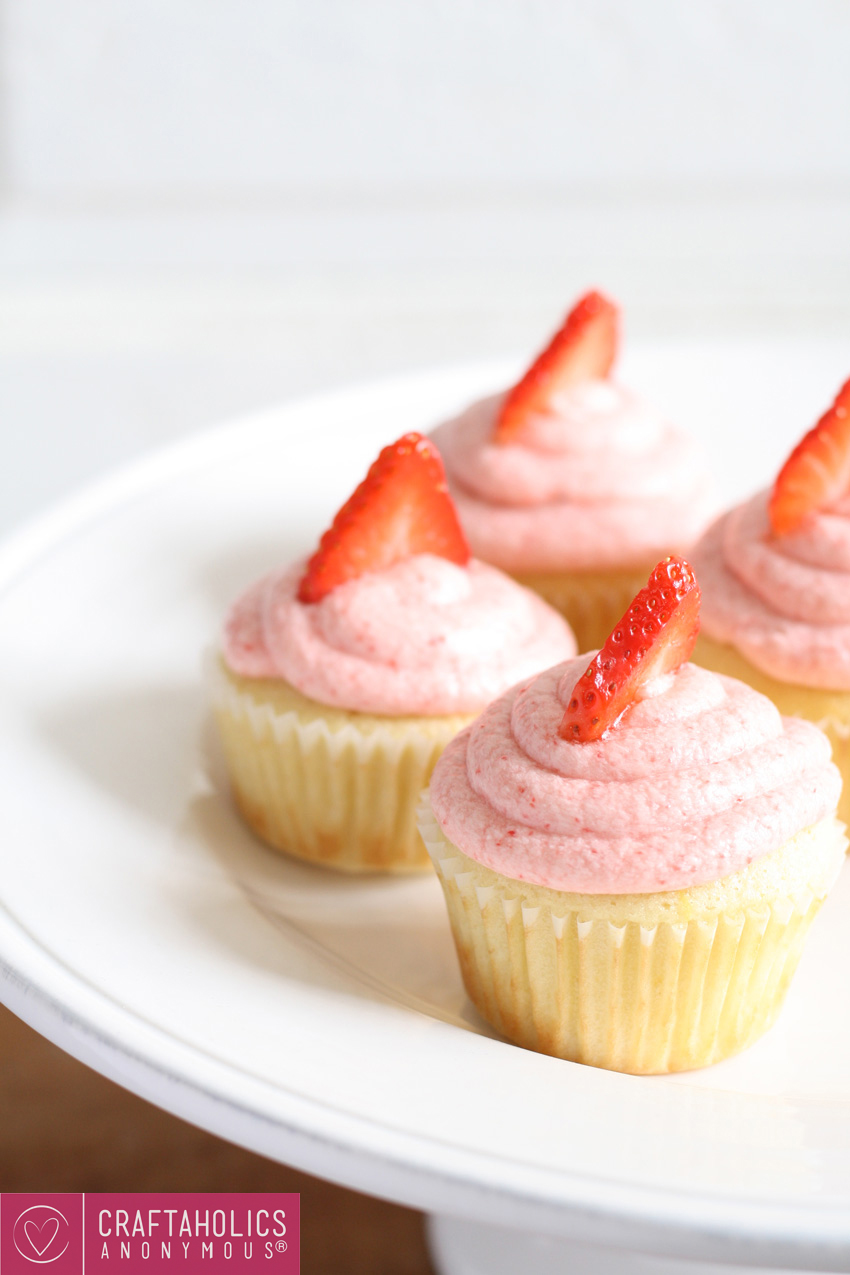 Strawberry Lemonade Cupcakes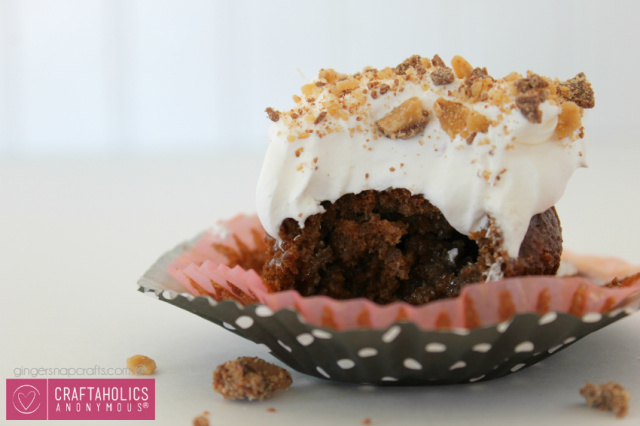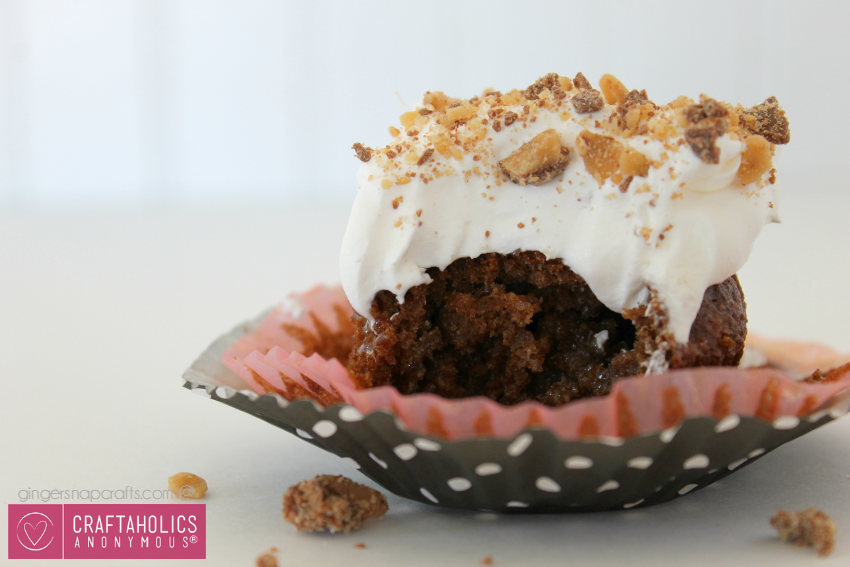 Ooey Gooey Chocolate Cupcakes
Save
Save
Latest posts by Sarah Desjardins (see all)