Hi fellow craftaholics!
Can you believe Christmas is so close?  I can't!  For some reason, it completely snuck up on me this year and I feel so unprepared.  However, last night I went on a gift wrapping spree and I decided to share one of my favorite ways to add an extra special touch to your gift wrapping with these easy gift toppers.
Easy Gift Toppers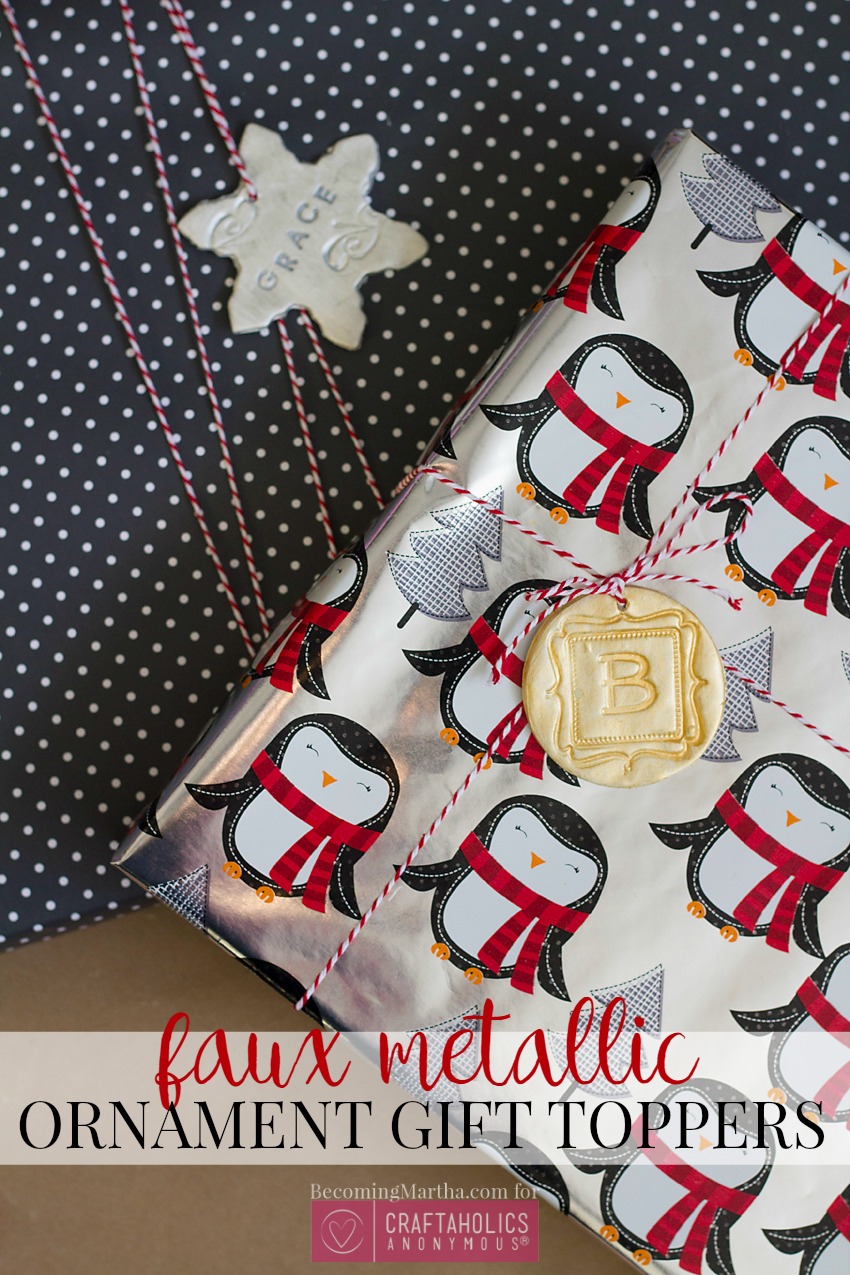 These faux brushed metallic gift toppers (they're actually made from painted clay!) look adorable on a gift, and can be reused as an ornament.  They're so easy to make too, and would be a perfect gift for the kids to give their grandparents.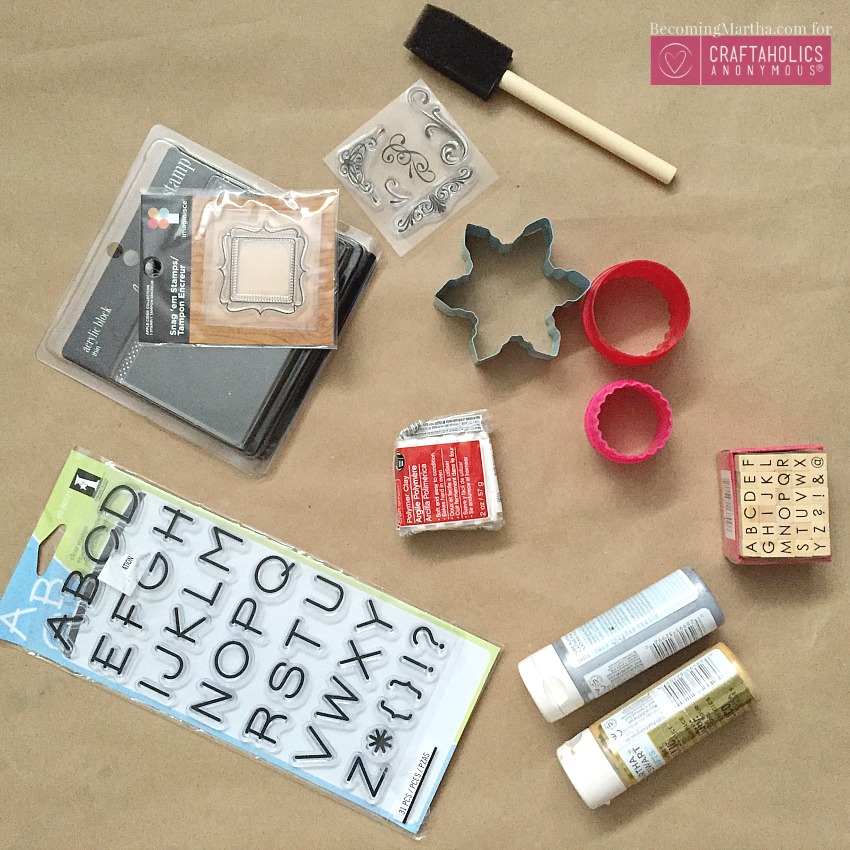 Want to make your own faux metallic gift toppers?  Here's what you'll need:
White polymer clay
Metallic paints
Stamps (and acrylic block if using clear cling stamps)
Cookie cutters
The first step is to soften your clay so you can roll it out to ¼ inch thick.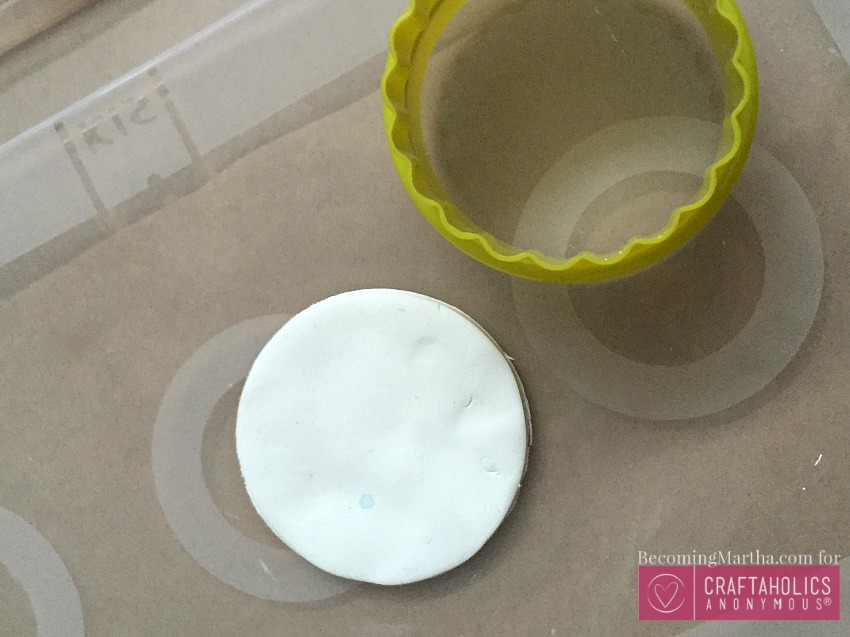 Once rolled out, use a cookie cutter to cut the clay into your desired shape. I cut a circle and a snowflake.
Next, stamp your design into the clay.  On the circle, I used this fancy frame stamp and put a B monogram in the middle of the frame.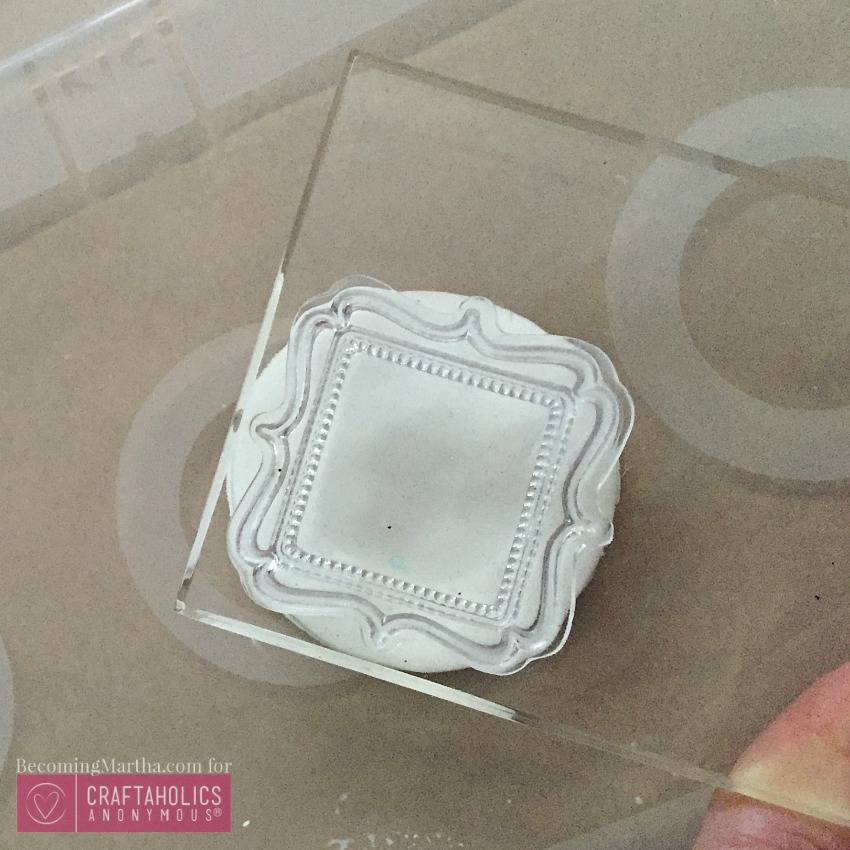 On the snowflake, I wrote my niece's name and added some flourishes around the edges.  Poke a little hole in the top before you put them in the oven.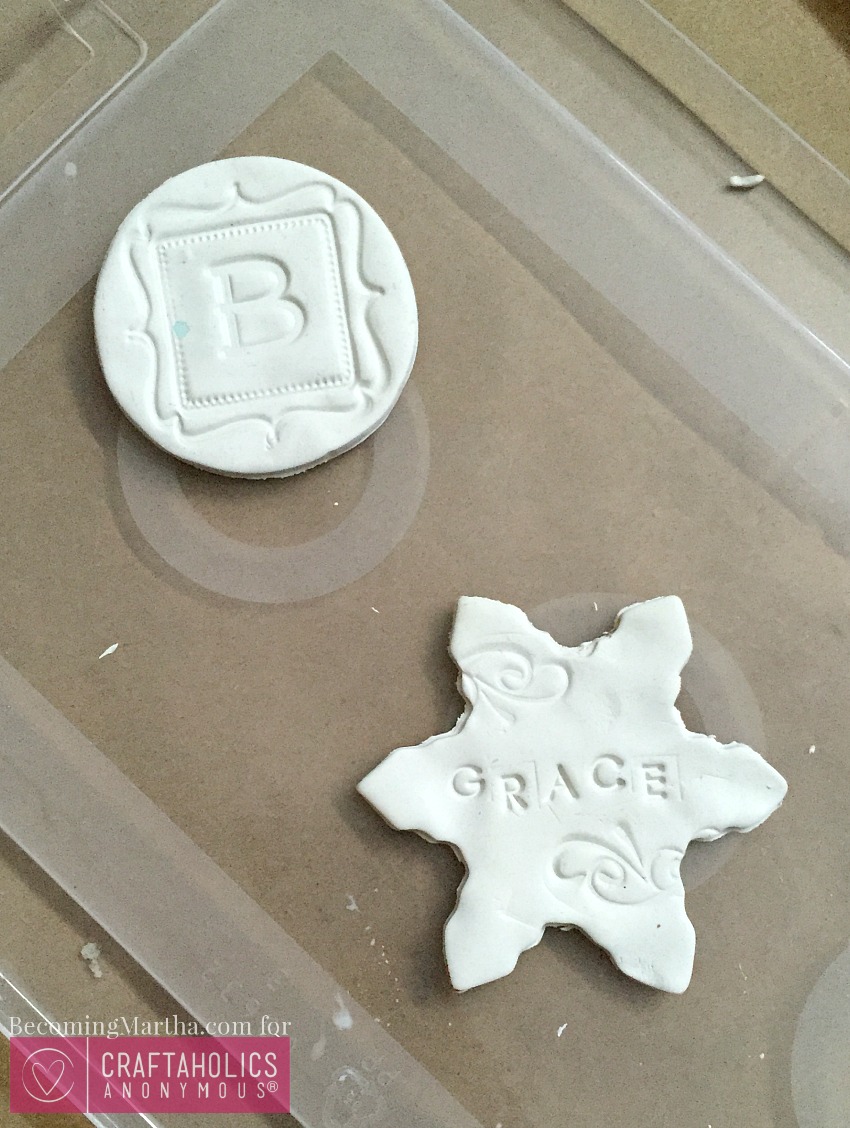 Bake according to the package directions – mine said 15 minutes at 275 degrees.
Once cooled, paint the designs, making sure to get into the indents.  If you want to add an aged look, use a little black paint in the indents, and wipe off the excess.
Once the paint is dry, add them to some ribbon or baker's twine and decorate your gift!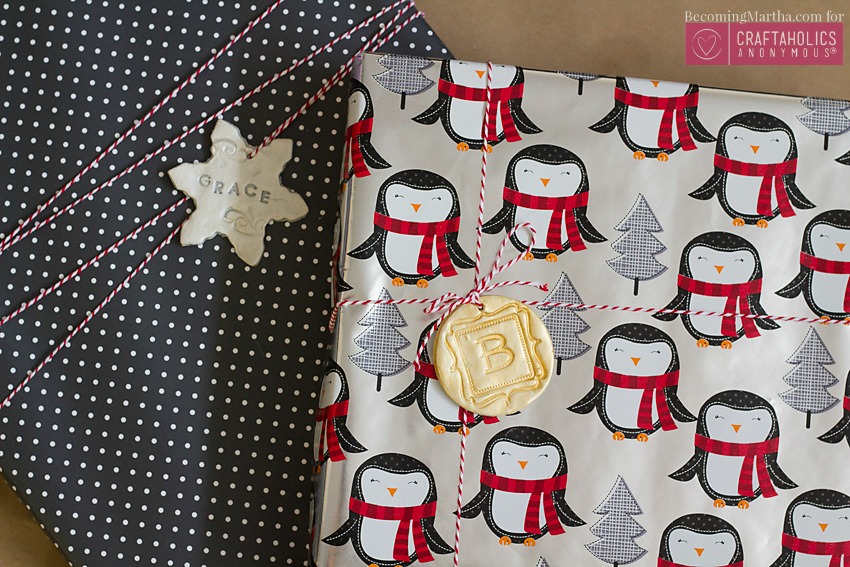 Aren't they the perfect touch?  And so easy to personalize too!
How do you like to jazz up your wrapped gifts?  Leave a comment below or share a picture with me on Instagram – I'd love to see!  You can also catch my other gift wrapping post over on my blog – I shared some creative ways to decorate your gifts using your electronic cutting machine!
See you next month craftaholics, and I hope you all have a very merry Christmas!

Save
Save
Latest posts by Sarah Desjardins (see all)