Halloween is just around the corner. Eek! Can you believe it? So today I'd love to share these Simple Spider Cupcake Toppers with you. These adorable Halloween Paper Spiders are so easy to make, they would be great as a Halloween kid Craft idea!
DIY Halloween Spider Cupcake Toppers
Hi there! It's Ginger from GingerSnapCrafts.com. I absolutely love being a part of the Craftaholics Anonymous® Creative Team this year, & I am so excited to be here today with all of you! Usually I'm over on my blog sharing fun recipes, easy crafts or my latest DIY projects. You'll have to stop by sometime. :)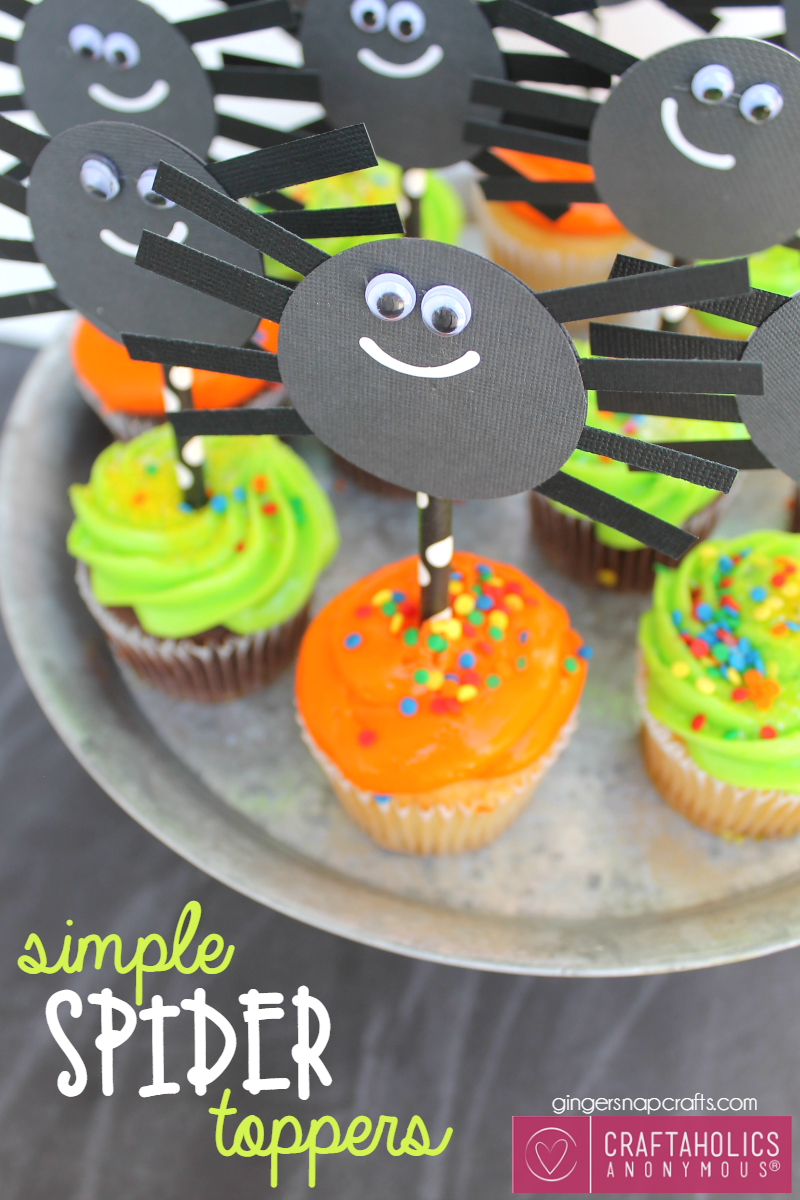 How to Make Halloween Paper Spider Cupcake Toppers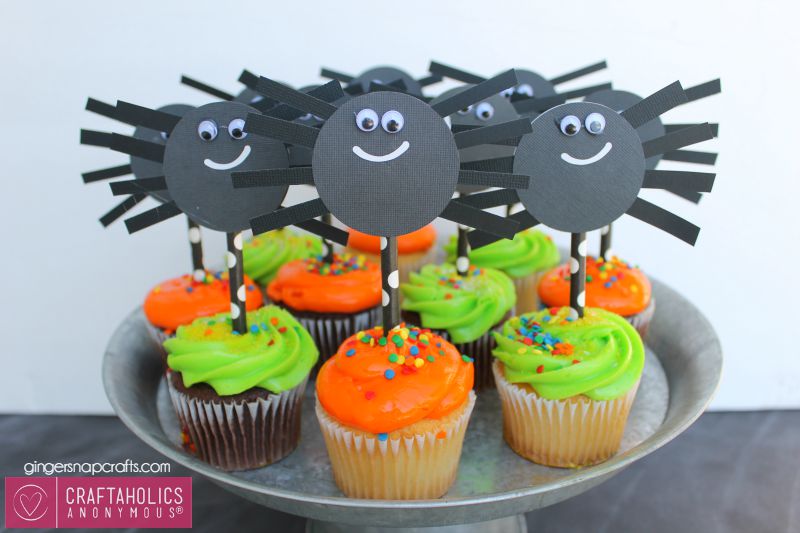 You'll need a few supplies:
2 inch circle punch
Paper straws
Glue
Black card stock
Scissors
Googly eyes
Paper trimmer
White Vinyl mouths OR a white marker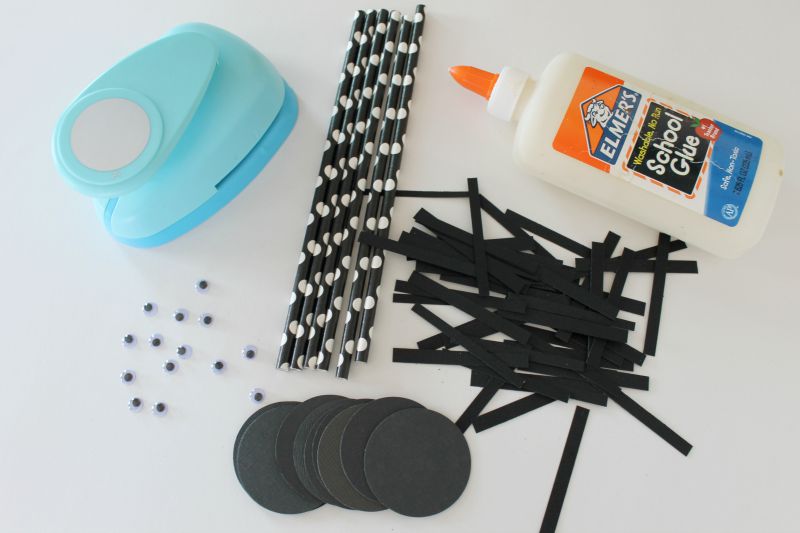 1. First, you'll punch out a bunch of paper circles. Tip: You will need two circles for each spider you are going to make. Then I cut "legs" about 2 inches or so long & about a 1/4 inch wide using a paper trimmer. Then you will glue your "legs" to the back of a paper circle using a glue stick.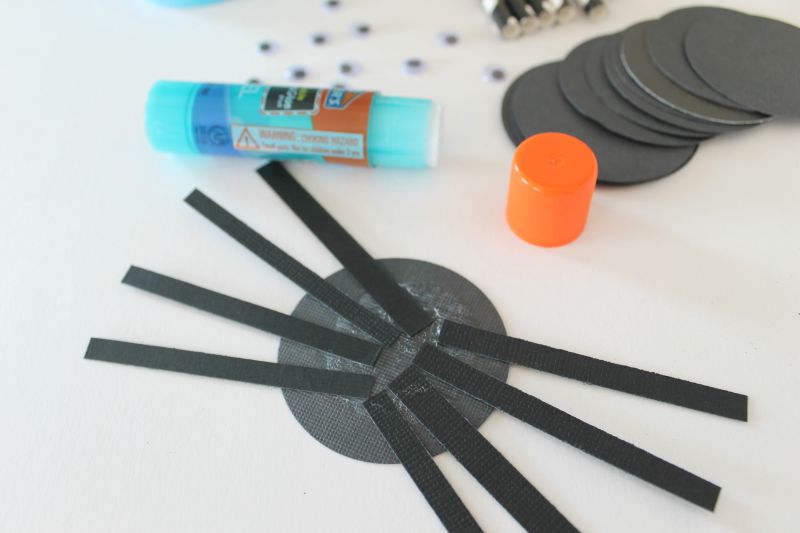 2. Then glue the other paper circle right on top of that to hide all the messiness. ;)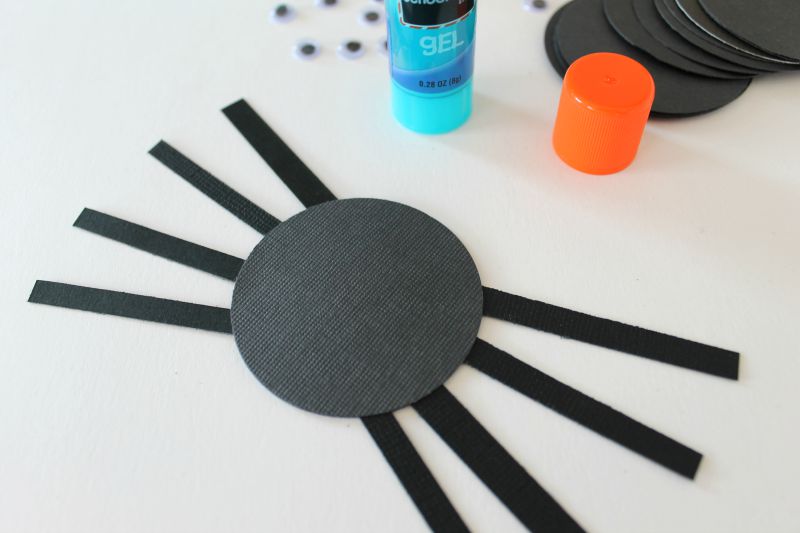 3. Trim your legs (if you need to) with some scissors. Mine ended up being a little bit too long!
They were more like Daddy Long Legs instead of Halloween spiders. ha! ;)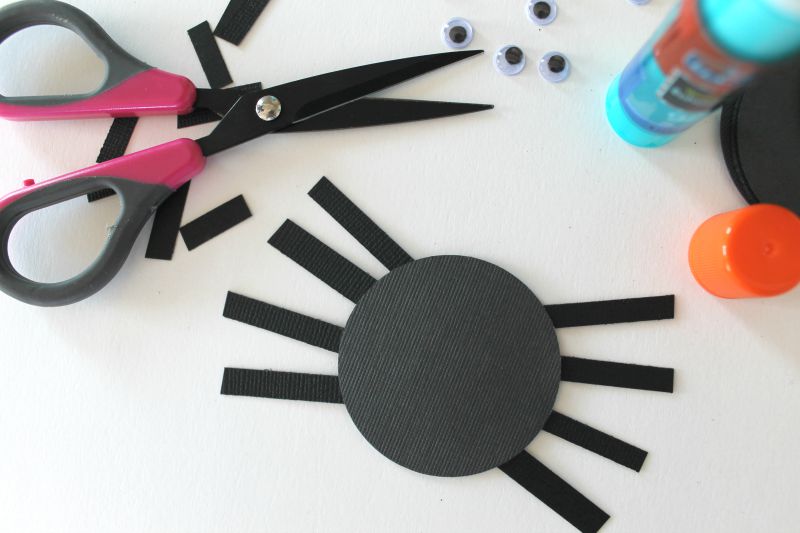 4. Then I added a cute face! Next I cut the paper straws in half & glued one to the back of each spider.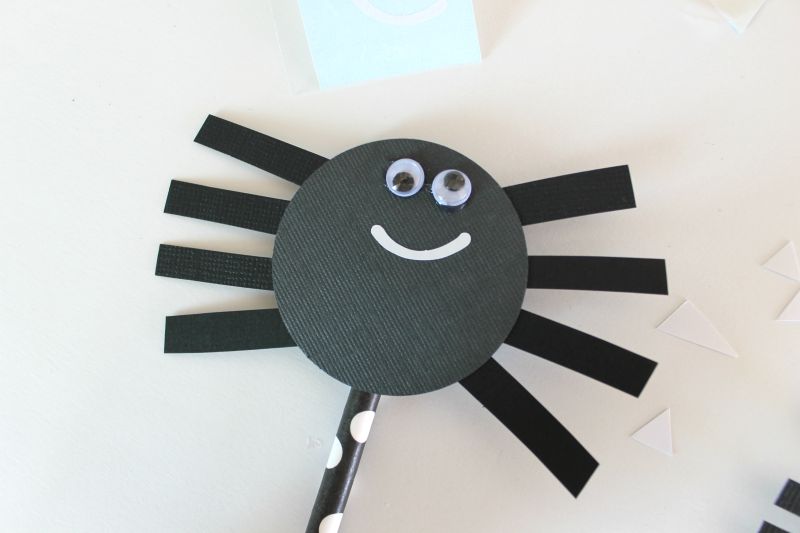 5. Now the only thing left to do is stick these spooky cuties into some Halloween cupcakes! ha! :)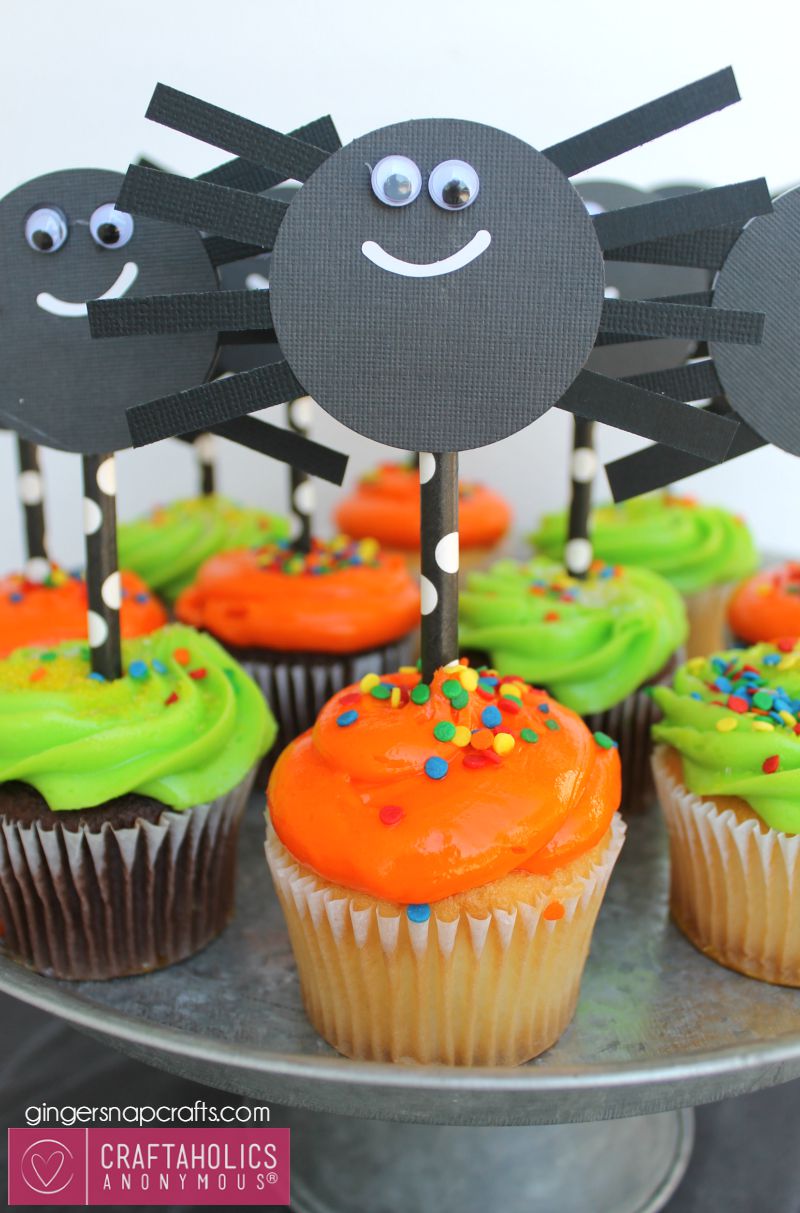 More Ideas: These would be perfect for any Halloween party or even as a cute spooky hang tag or even put on twine to make a Halloween garland.
Your kiddos would love to make these! They could get really creative with these little guys.
Halloween Craft For Kids ::
Just leave them on the paper straws and let kids play with them!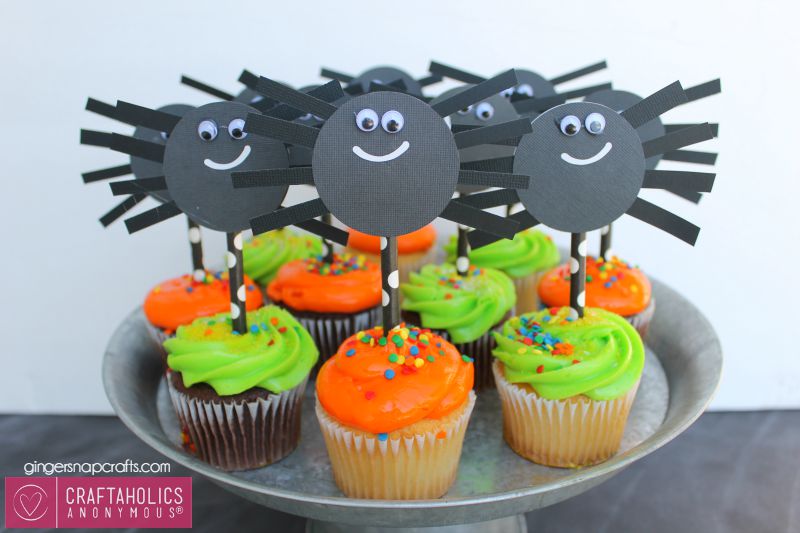 Let me know if you try to make these Halloween Paper Spiders and how you use them!
I'd love to hear! Thanks so much for having me over! :)

 More Halloween Crafts you'll Love!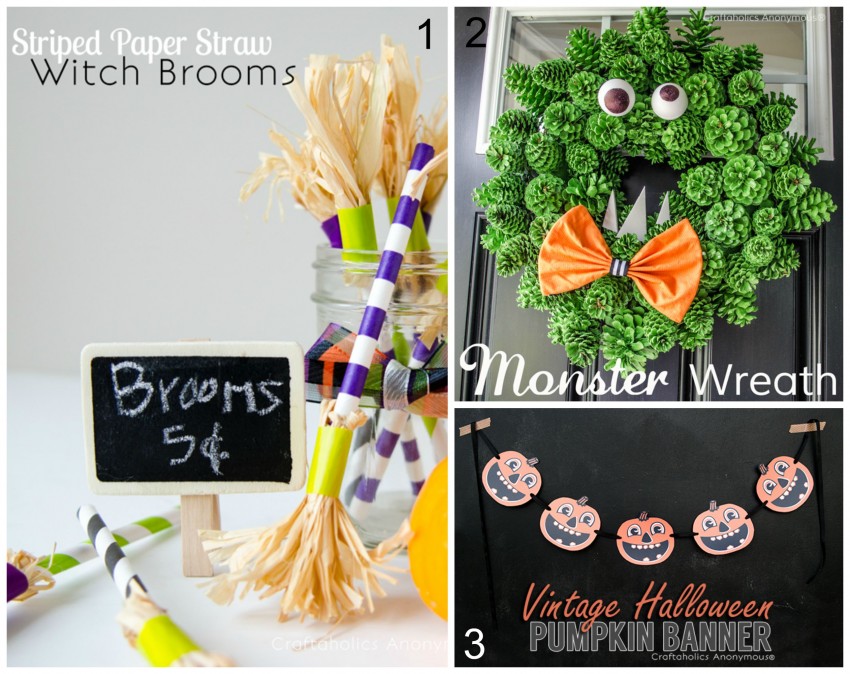 DIY Halloween Party Favors || Paper Straw Witch Brooms
Pinecone Monster Halloween Wreath || Great way to reuse a beat up pinecone wreath!
Free Vintage Jack-o-Lanter Banner Printable || The classic Halloween Jack-o-Lanter in a free printable bunting you can make!
Have a Craft Question? Post it on the Craftaholics Anonymous® Facebook Page and GET ANSWERS!