Hello crafters!  Today I have an easy (and inexpensive!) art project to share.  We're completing a whole home renovation and recently started working on our sons' room.
The room will be camp themed so I knew I wanted art that says "Be strong and courageous".  I found some linen-esque bound sketchbooks at A.C. Moore on sale for $5.00.  With the addition of a metallic gold Sharpie making some art that has the look of an embossed linen bound novel was easy.
Have a Craft Question? Post it on our Facebook Page and get answers! 
DIY Sketchbook Art Canvas
created by: Jessica of Dear Emmeline
Materials
bound sketchbook
metallic gold Sharpie
paper*
pencil*
desired font*
*These items are only needed if you use the process presented in this tutorial.  Other options such as using a reverse printout (transfer) or Silhouette created stencil would require different supplies.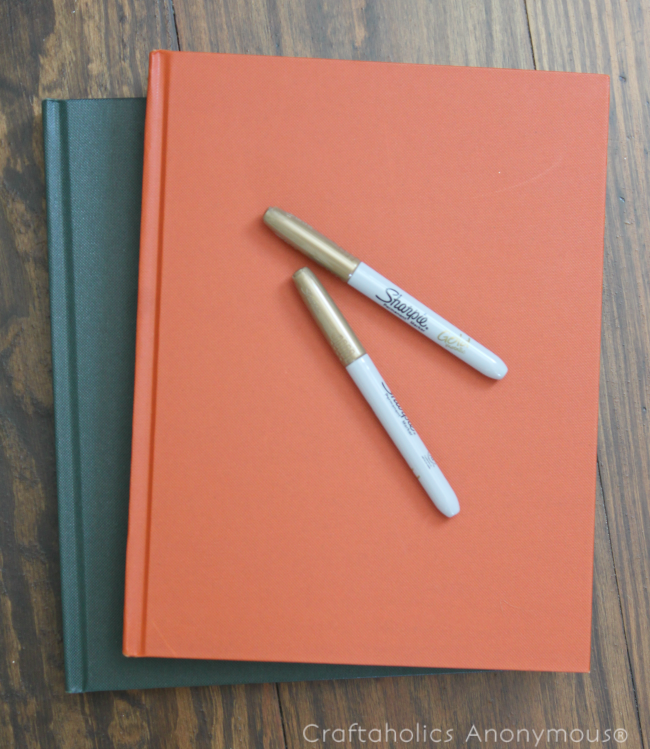 1. Pick a font for the art text.  I used the basic shape of Carolyna Pro Black and free-handed the text on to my sketchbook cover.
*Other options: 1) Print the text in reverse,  transfer, and trace in Sharpie.  2) Cut stencil with Silhouette machine, lay in place, and fill with Sharpie. 3) Use Silhouette to cut adhesive backed vinyl and adhere to the sketchbook cover.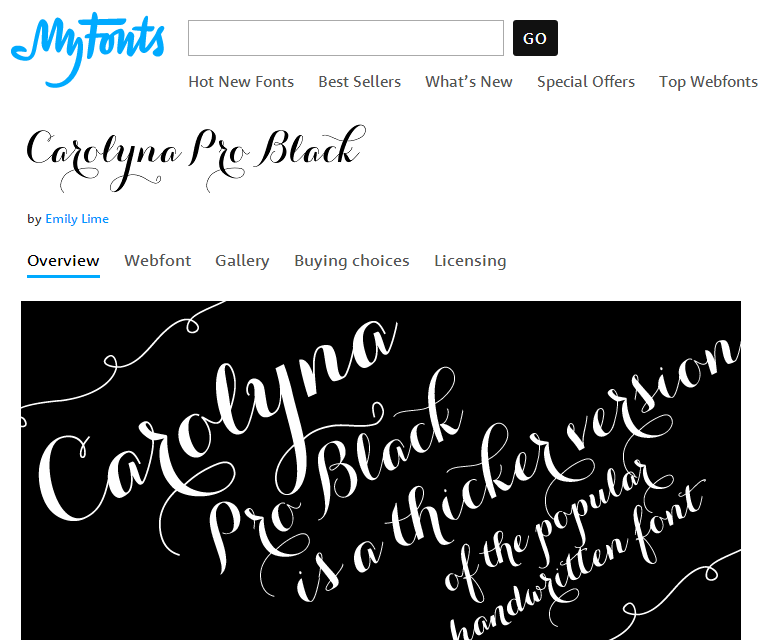 2.  To make the sizing easier I ripped out a piece of paper the width and height I desired for my text and then sketched out the basic shape of the text.  I sat the paper nearby for reference and then started copying the text onto the sketchbook with Sharpie.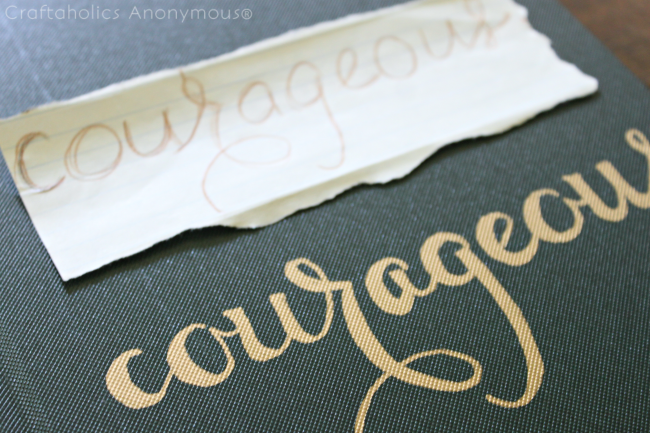 3. Once the text was drawn onto the sketchbook cover I added some arrow embellishments around the text and the bible verse reference on the spine.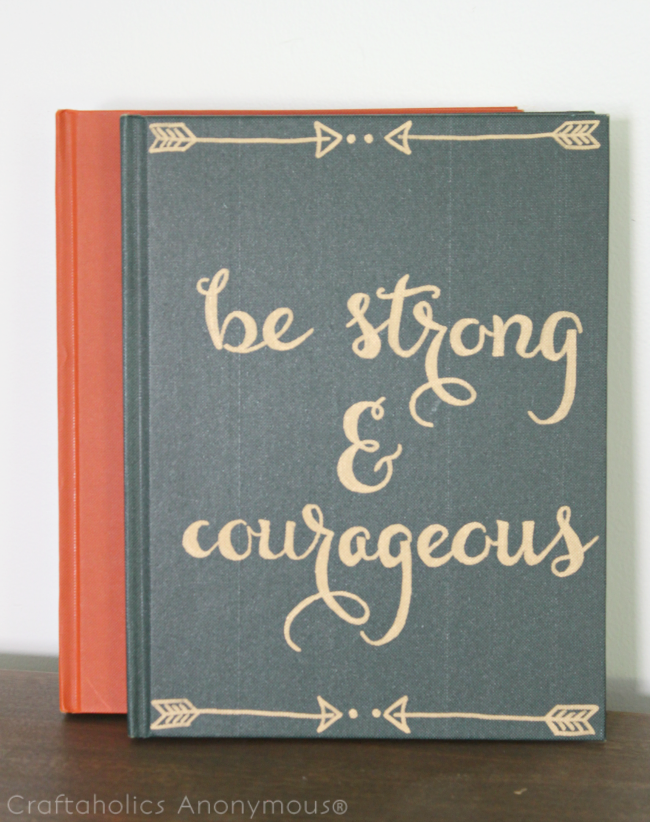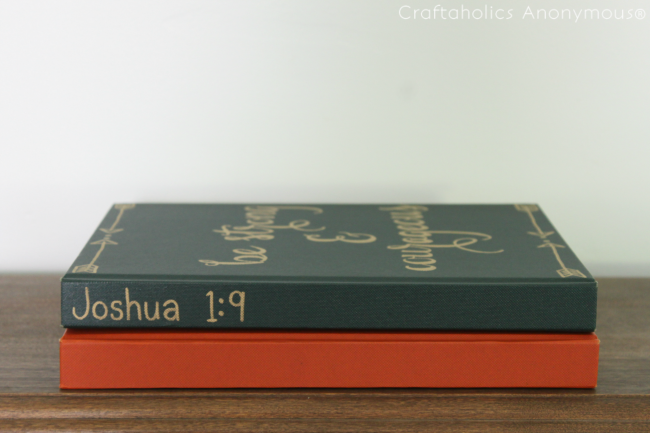 I plan on leaning the book up on top of a shelf or dresser once the room is complete, but it could also be mounted to the wall.  It would look fabulous included in a gallery wall!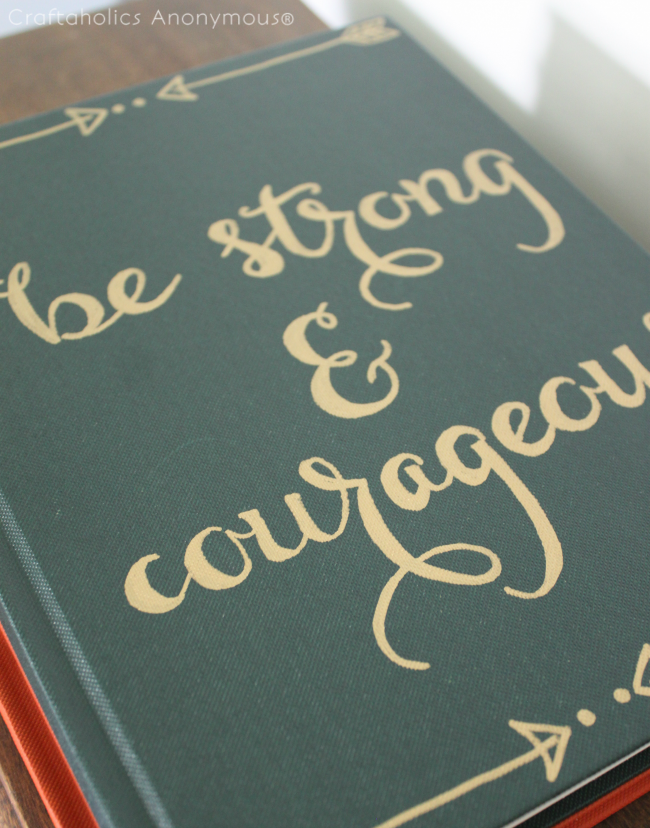 The possibilities for this type of project are endless.  A.C. Moore happened to have sketchbook covers that matched my color theme but they could easily be painted to match any decor.  Sharpie also has a wide array of colors to add whatever text or drawing you desire!
I could also see making personalized sketchbooks for a fun children's present or graduation gift.  The blank pages give plenty of space for doodling, pasting photos, or keeping a journal!
Will you make a DIY sketchbook art canvas?  If so, for whom and what will it look like?  We'd love to know your ideas!!  Leave a comment letting us know your crafty thoughts.
Share and Enjoy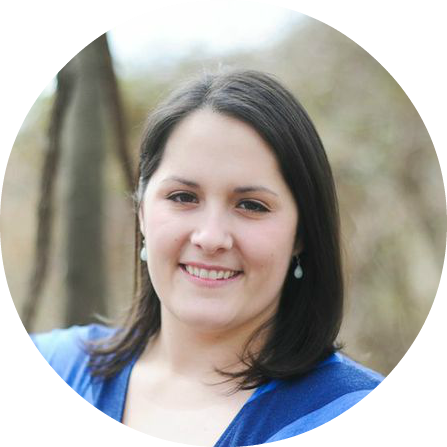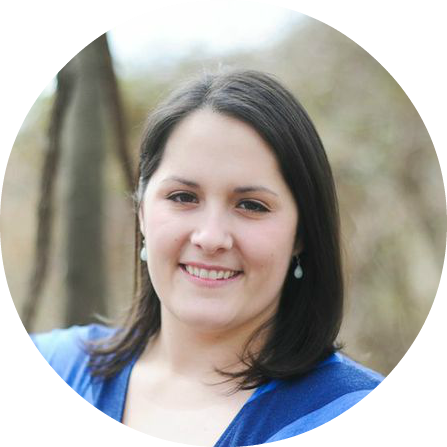 Latest posts by Jessica D (see all)