Teacher's Gift Idea
It feels like we just started getting into the Summer swing of things and already it's time to buy school supplies, plan bus routes, and figure out the very important, back-to-school teacher's gift! Of course, teachers are absolutely amazing and deserve all the praise in the world for putting up with enriching our children. Why not spoil them a bit on the first day of school with this quick and each Chocolate Calculator Teacher's Gift Idea?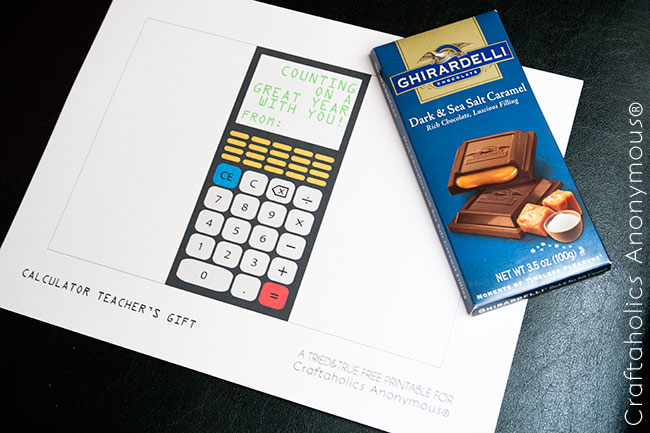 This project is so ridiculously easy! Just print out the Chocolate Calculator Teacher's Gift free printable, trim along the edges, fold over chocolate, and tape in place. Easy enough to make on those busy first days when you all of a sudden realize that you forgot to get the teacher a little gift!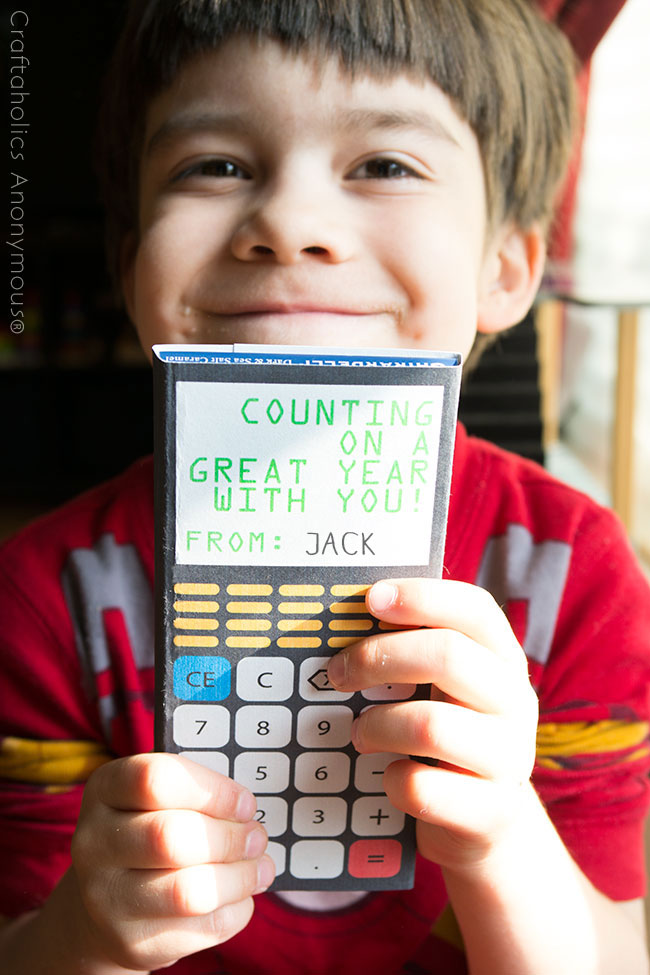 I like that this Chocolate Calculator Teacher's Gift is gender-neutral so you can easily give it to a male or female teacher. And it's chocolate. Who doesn't like chocolate?!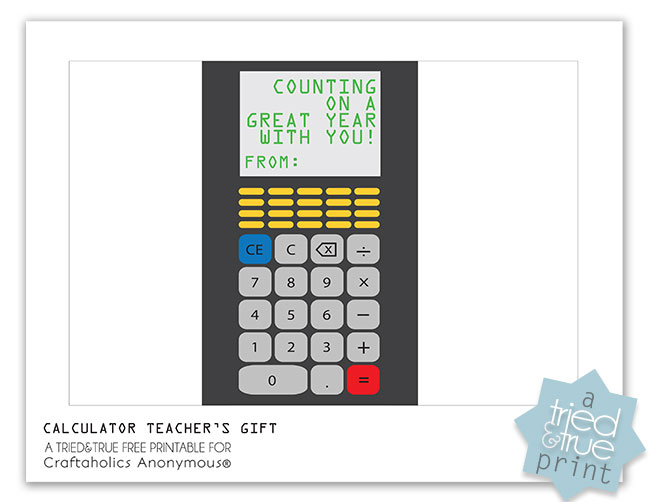 Hope you find this last minute teacher's gift helpful and that your children have a wonderful school year! Click on the image above to print out the Chocolate Calculator Teacher's Gift printable. Feel free to stop by Tried & True to check out more fun back-to-school projects and recipes like these Ice Breaker Teacher's Gift, Vintage Coin Purse, and 15 Minute Mouse Trap Gallery.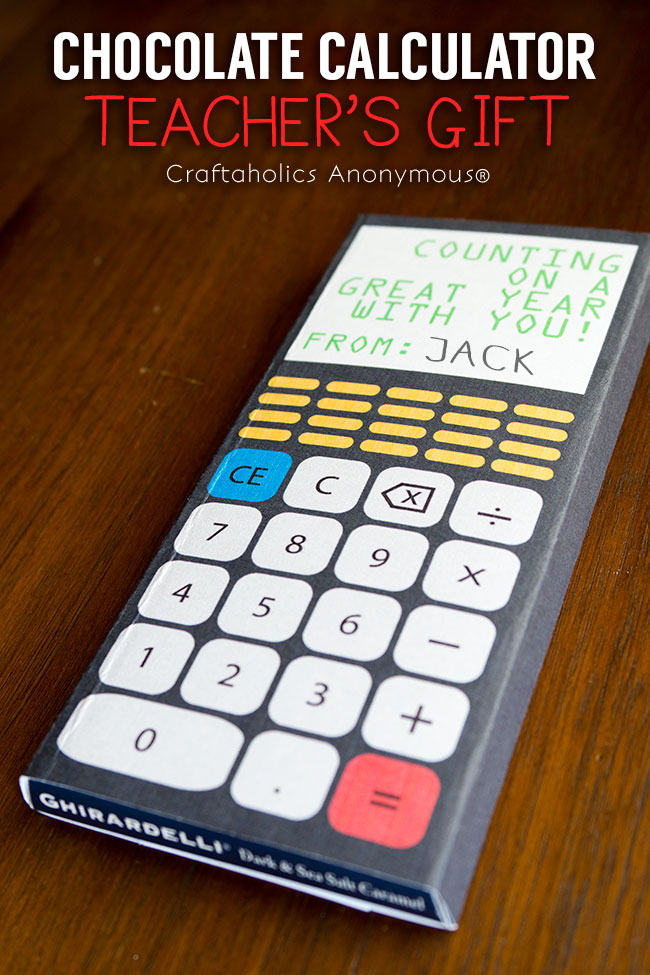 Vanessa
Vanessa Brady is the mother of two boys and when she's not pretending to be a robot or superhero, Vanessa enjoys creating original projects and tutorials for her creative living blog, Tried & True.