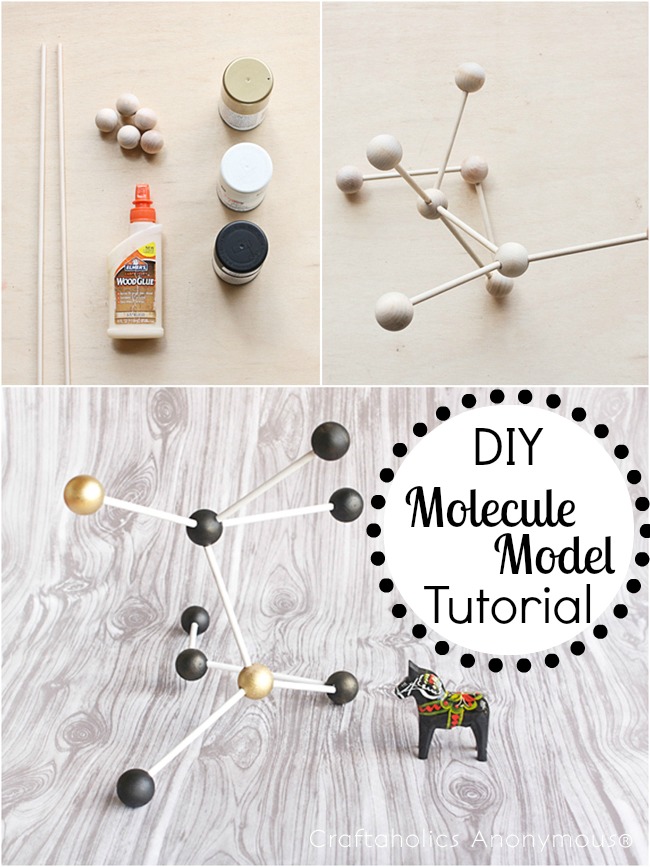 Modern Decor: DIY Molecule Model
Today I'm sharing a great way to add a playful element in your home decor! Why not have a little science nerd fun by creating your very own DIY Molecule Model! It's a great way to add some personality in your space, while keeping things interesting!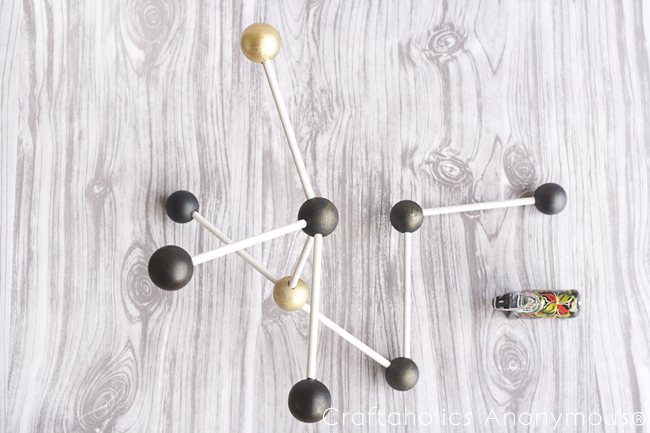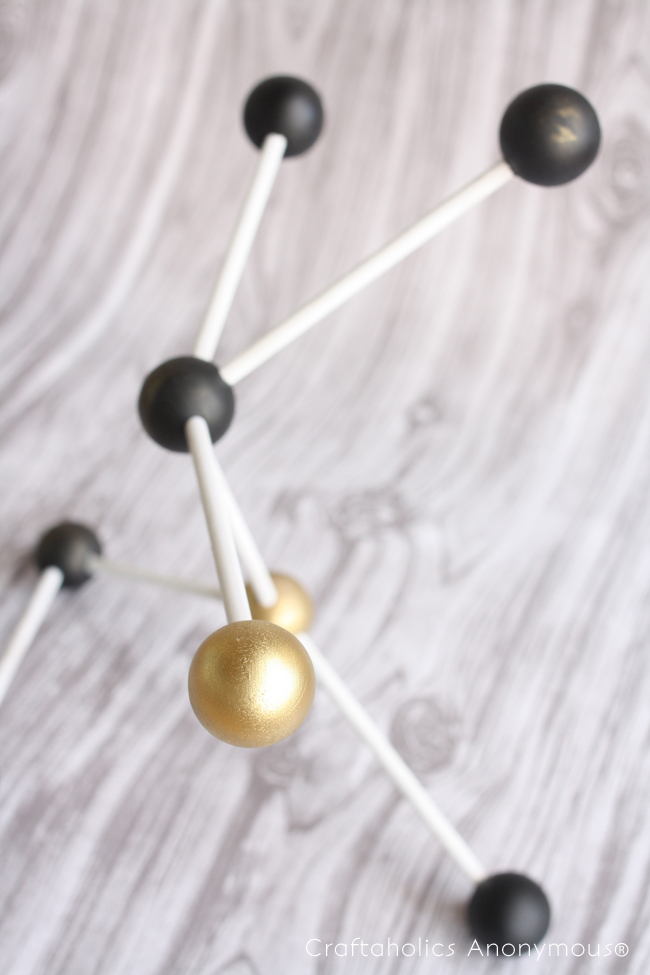 How to Make a Molecule Model
by: Lidy
What you will need:
Wooden dowel
Wooden balls
Wood glue
Spray paint (in any color you choose)
Sand paper
Pencil
Drill
Hand saw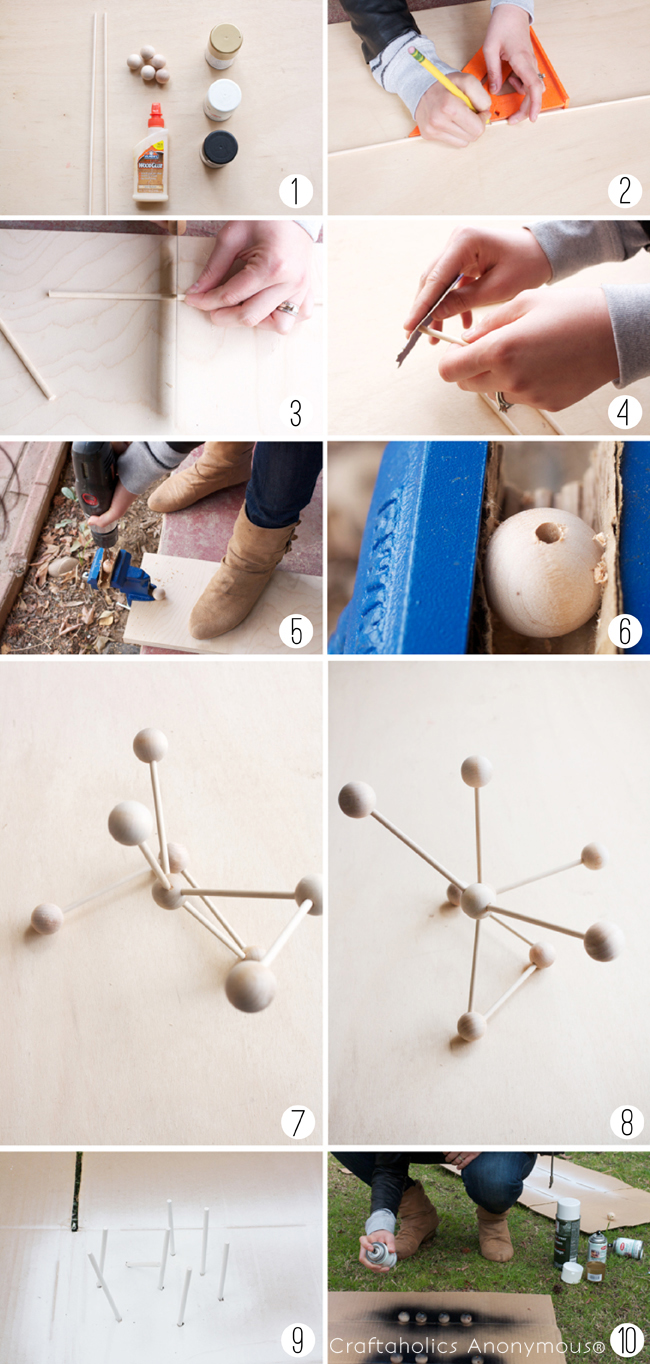 Instructions:
1. Gather your supplies
2. Measure and mark with a pencil every 5 inches all the way to the end of your dowel
3. Using your hand saw, cut your dowel according to your measurements
4. Sand the edges smooth
5. Clamp your wooden ball and drill holes half way into each ball
6.You can play around with the number of holes you choose to drill in each ball, since this will create your unique molecule design (some I had 1, 2, 3 or 4 holes in one)
7. Play around with your design!
8. Snap a pic of your design so you can come back and recreate the one you are the most happiest with
9. Create holes in cardboard (or foam) to stand your sticks up and spray paint your sticks the color you choose
10. Spray paint your wooden balls until they are completely covered in paint. Let it dry in between painting. Put it back together and enjoy!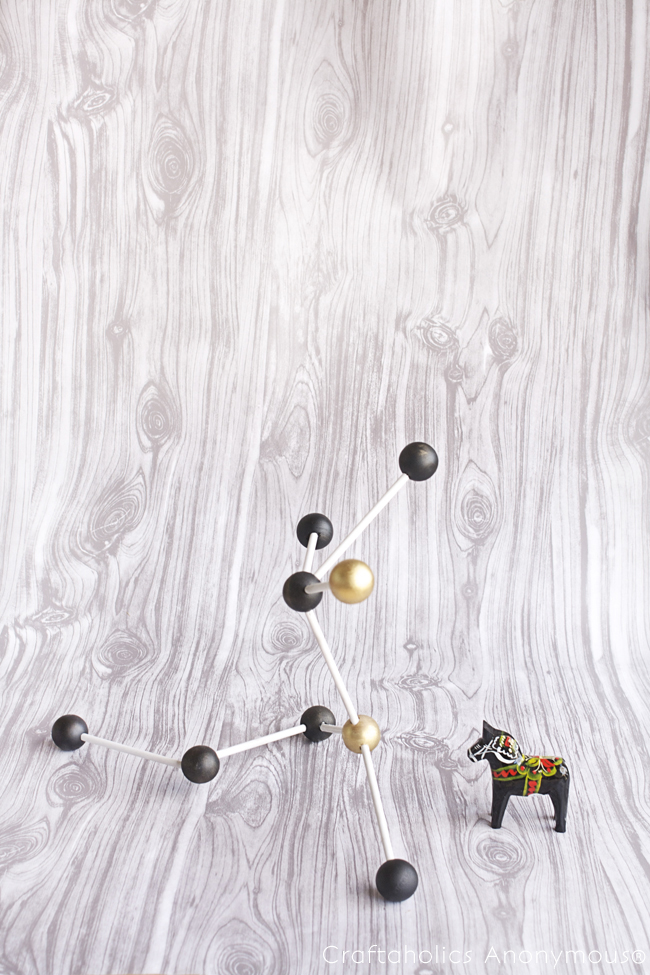 This was such a great little project that I know you'll enjoy putting together! You can have a lot of fun playing with bold and bright colors or even muted and calm ones. Whatever you style, this molecule model will be sure to add charm in your home! What do you think? Could you add some Geek Chic decor to your home?
XOXO, Lidy
Want more craft/DIY ideas? Follow along here! Pinterest // Facebook  // Instagram

Hello Lidy is a husband and wife team that focuses on creating and cultivating unique spaces that integrate original handmade designs and vintage pieces, while keeping up on current trends and designs.