Craft Room Tour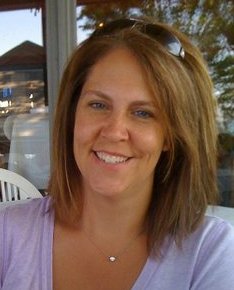 Hi there, my name is Jennifer and I'm from Apex, North Carolina. I'm really flattered to have my craft room featured on Craftaholics Anonymous®!
I'm a working mom so don't get a lot of time to myself, but when I do, I like to spend it here: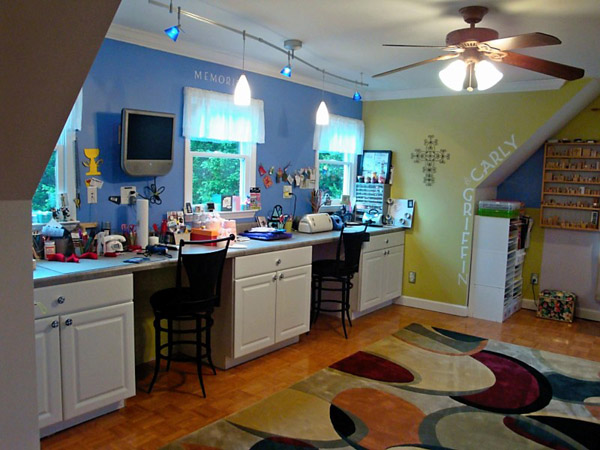 I started scrap booking when I had my first child as a way to chronicle our memories. I lost my parents when I was younger and there were so many things I never had a chance to ask them about and will never know. I didn't want my kids to ever be that same position so I began scrapbooking.
My husband was so proud of the scrapbooks I created that when we decided to put a dormer on our bonus room he offered to turn it into a scrapbooking room. Slowly over time, as my kids have gotten older, I have ventured into multiple other crafts it has now become "Mommy's Craft Room".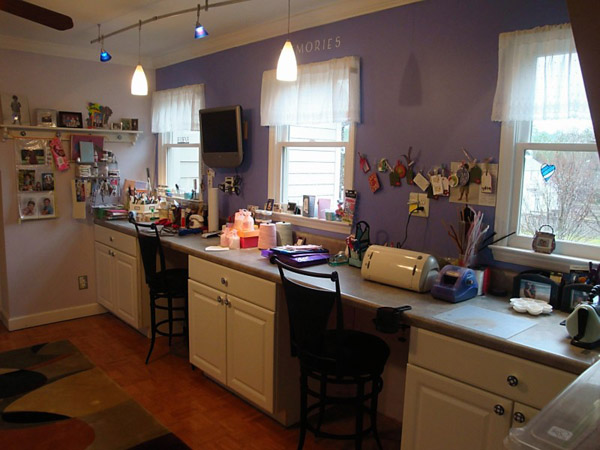 The paint on the walls are paint samples we considered for other rooms in our home and never used. The cupboards were on clearance at Home Depot and the countertop is a remnant from Hope Depot. I added extra knobs, to the cupboards, that I had left over from refinishing a dresser for my son's room.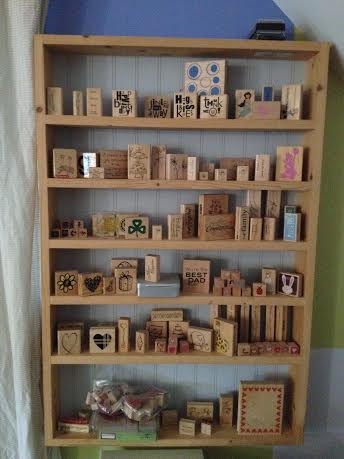 As you can see there are two work areas. I usually have a child with me or soon to join me when I enter my retreat so instead of shooing them away they typically just join me and draw or create something with me or on their own. One of my favorite things about having a craft room is that no matter what school project or craft need arises, I typically have the materials to do the job. Another thing I love is that I am surrounded by things my husband made for me. My stamp shelves to hold my ridiculous stamp addiction. And my album shelf which was made to hold 12×12 albums.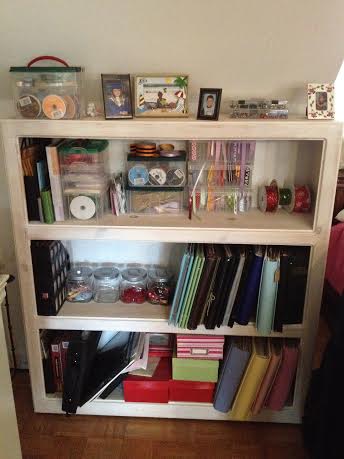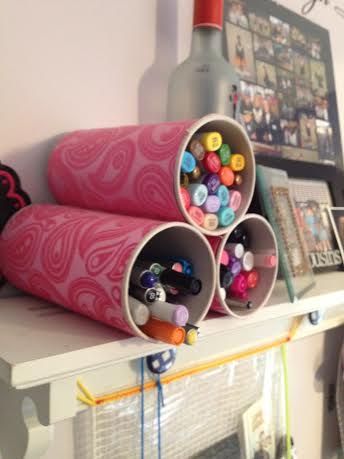 There's also a few storage solutions that I've made myself like my Copic Marker storage, out of Slim Jim tubes. My space is very homemade by myself, husband or kids. Which is why I love it! I have really enjoyed viewing all of the amazing rooms featured on Craftaholics Anonymous® – thank you for looking at mine.
Thanks for sharing your awesome space, Jennifer! Click here to see more Craft Room Tours we've featured.
Did you enter the 24 hour Flash Silhouette CAMEO giveaway? Ends tonight at 10pm ET!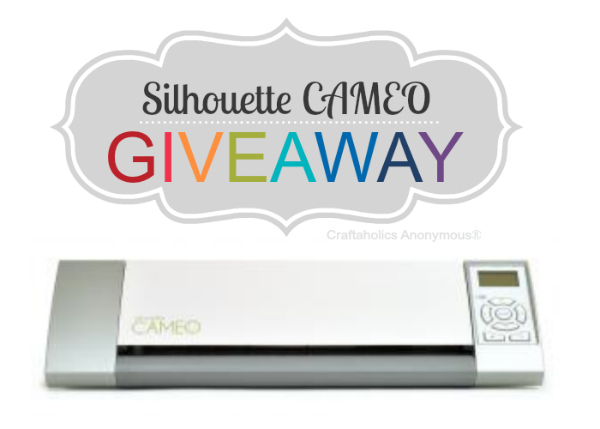 Want more craft/DIY ideas? Follow along here! Pinterest // Facebook // Instagram
Share and Enjoy
Latest posts by Craftaholics Anonymous (see all)