DIY Double Pearl Drop Earrings
Hello everyone! It's Aki again from Minted Strawberry – I have been making a lot of earrings lately and this pair of double pearl drop earrings was one of them. I love the fact that this design is so versatile you can use any other material in place of the pearl beads and make a pair matching each of your outfit styles/colors. I'm definitely into different types of earrings nowadays since I wear my hair up more often so a pair in each color would be a plus in my book! See how easy it is:
How to Make Double Pearl Drop Earrings
Supplies:
Pearl beads
Eyepins
Small jewelry chain
Jump rings
Earring hooks
Jewelry pliers set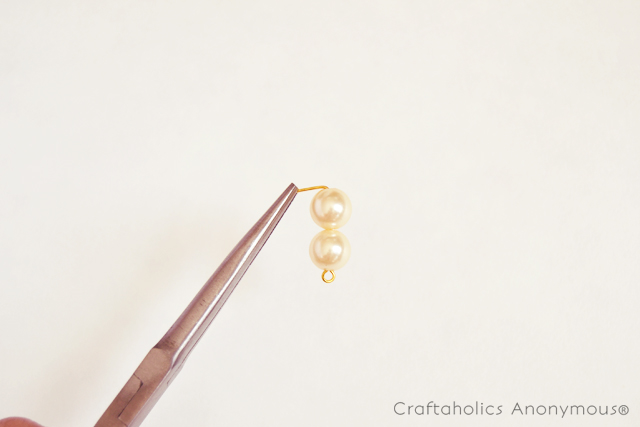 First, take an eyepin and thread two pearl beads on it. Bend the excess wire of the eyepin as shown in the photo above.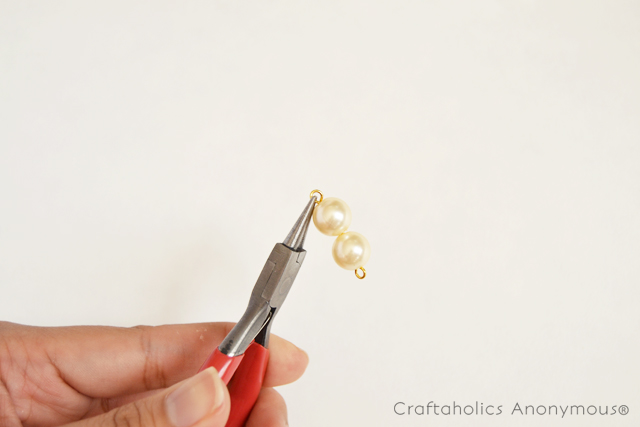 Loop the excess wire using your round nose pliers.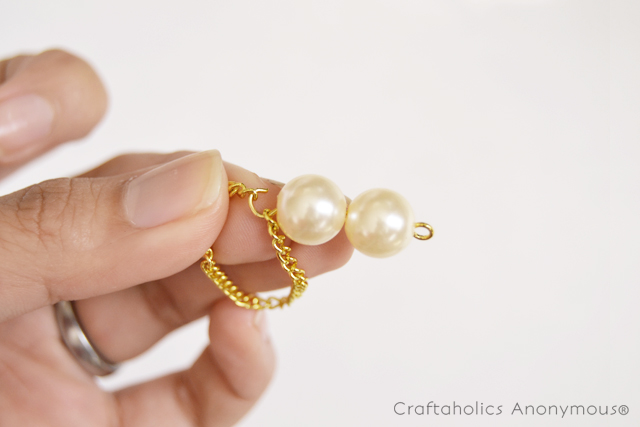 Cut up a length of chain, open up the loop you just closed and insert both end links of the chain into the loop and then close the loop again.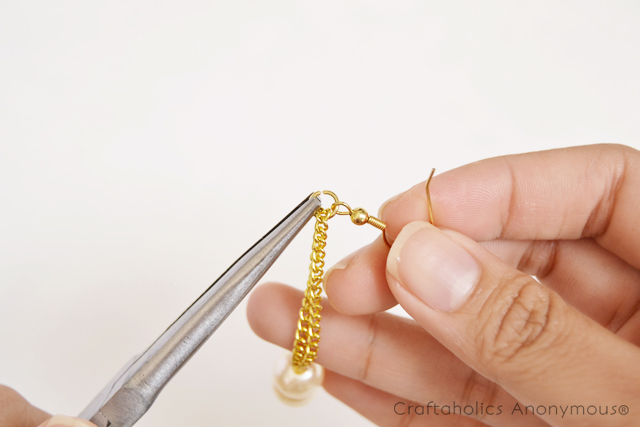 Insert a jump ring onto the chain (NOT in one of the links). Also, insert an earring hook onto the jump ring before closing. Repeat the steps again to make a matching pair and you are done!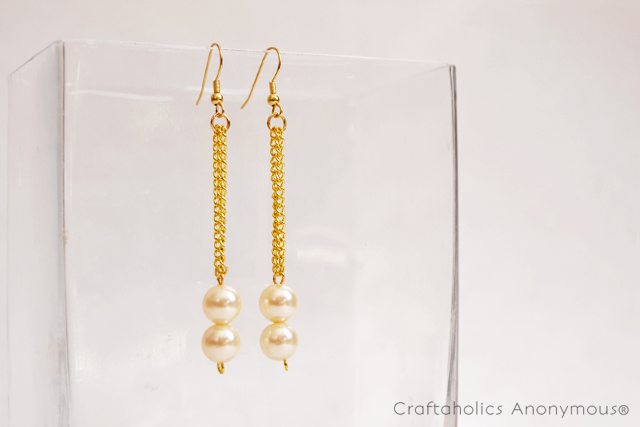 You can substitute different beads onto this earring pattern – use semi-precious stones, swarovski crystals, wood beads or what-have-yous to get the look you want. It's easy and it comes together pretty quick. Make a bunch for gift-giving this coming Christmas!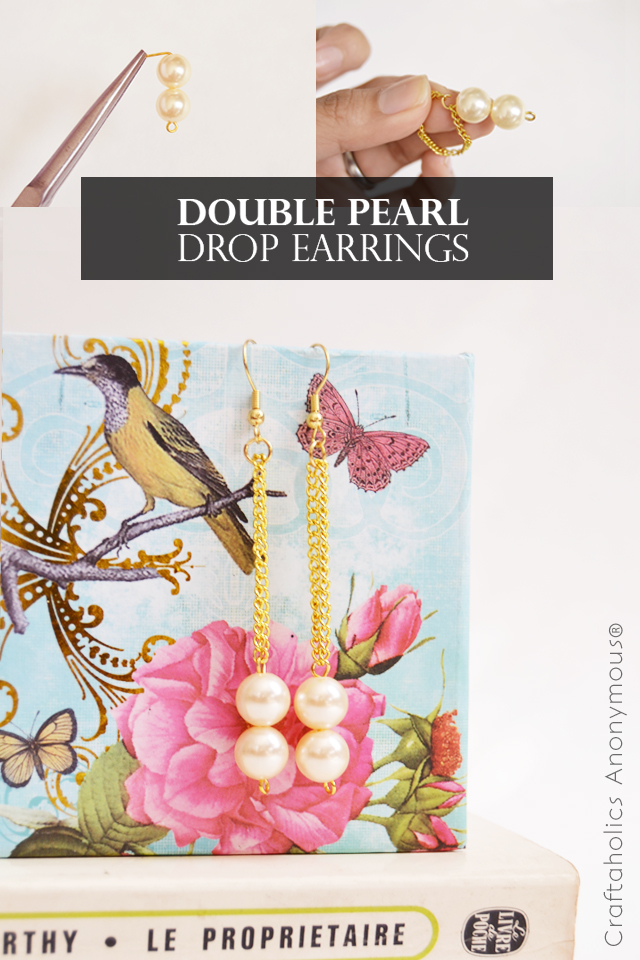 Have a happy crafting day!
Looking for more Craft Ideas and Inspiration? Follow along on Pinterest! 
Share and Enjoy