Painted mason jars are a great DIY for adding some fun color to your mantel, setting your wedding tables with the perfect centerpiece, or just giving your home decor the perfect personal touch! But getting the paint to stick to the glass can be tricky sometimes. But lucky for you we have some tips from crafters who have perfected the technique!
"I'm trying to paint Mason jars and I'm having trouble with the paint sticking. Any suggestion?" – Janna
Suggestions for this post were taken from this thread on the Craftaholics Anonymous® Facebook Page.
How to Paint Mason Jars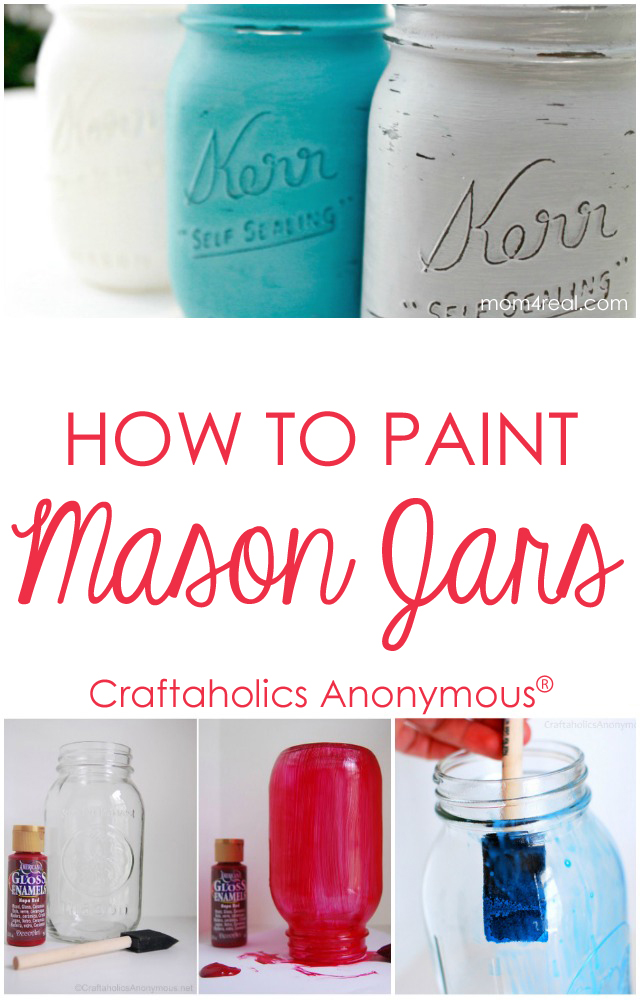 Top Image from Mom4Real

"Almost all craft paint companies have glass paint. A friend did it and I think it took 4 coats." – Sue Ellen W.
"Glass paint! Martha Stewart's Glass Paint works well." – Mary P.
"Wipe jars down with alcohol first, and I agree about Martha Stewart paints, let coats dry two hours between coats and it will cure in 48 hours. I paint wine/beer bottles with it." – Doreane L.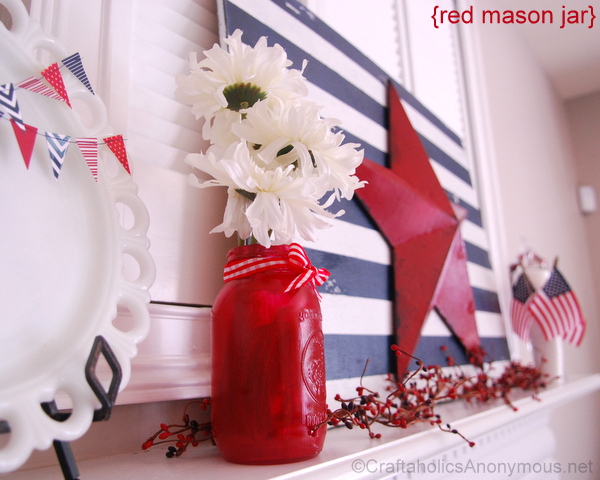 Patriot Painted Mason Jar Tutorial
"Use American Paint Co. on the jars." – Jamie H.
"I would use chalk paint. Chalk paint is designed to "stick" to just about anything. And…you can save a TON of $$ by making your own using My Savvy Sister Chalk Paint Dust. You just add the dust to ANY color FLAT latex paint." – Rustic Diva Design
"I use enamel paint and wipe down the glass with alcohol. Works great!" – Denise C.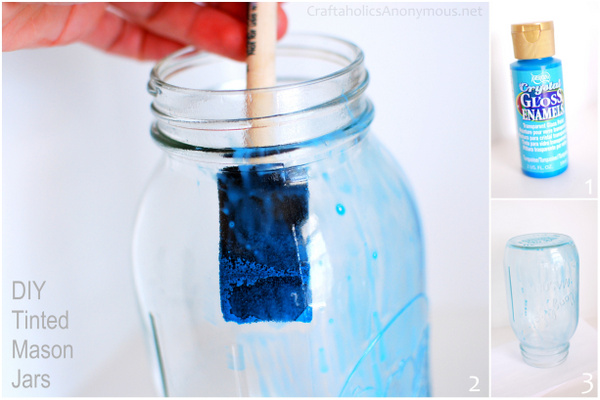 "I wiped down with alcohol then used the chalk paint Joanne is selling. Two coats that's it, worked great." – Kassie C.
"Spray paint with white primer and then use regular acrylic paint. Also, you have yo let it dry in between coats." – Brenda M.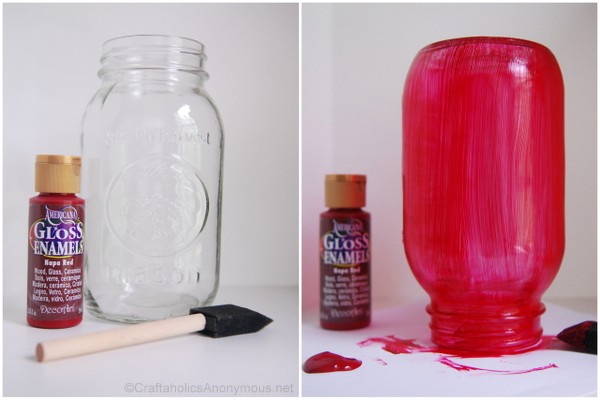 DIY Blue Tinted Mason Jars
"Make sure they are VERY clean and only enamels, chalk, spray and glass paint are suitable for glass. I made this mistake when I first started painting window panes and all of my design came off. I cleaned it, repainted and it was starting to come up again and I had to use sealer over the whole glass, ruining the effect of the painting. I had good luck mixing my own chalk paint with calcium carbonate I got from Amazon (you mix with water prior to mixing with satin or flat latex). I buy samples from Sherwin Williams and get the color I want (very reasonably priced). I like to mix heavy with chalk – it seems to stick better. I seal the chalk after if its on the jars." – Cindi M.
"I read somewhere to wipe them down with rubbing alcohol first . I did that and it worked. Still need at least two coats for full coverage though." – Beth B.
What are your tips for painting Mason jars? How do you do it?  We would love for you to chime in using the comments below!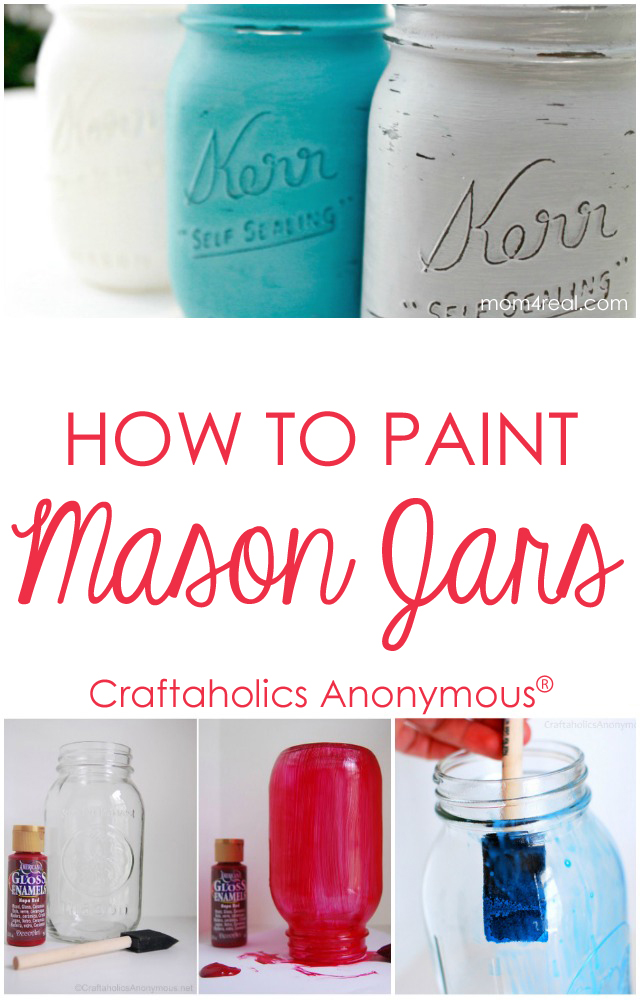 Top Image from Mom4Real
Did you enter the Silhouette Portrait Giveaway?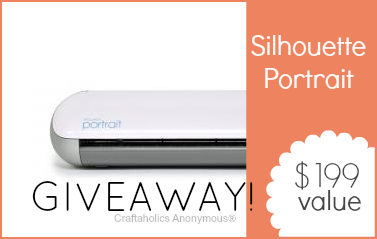 Hi! I'm Linda, the craft addict behind Craftaholics Anonymous®, a craft blog. Crafting is cheaper than therapy, right? When I'm not DIYing something, I can be found taxiing around our 4 crazy kids or working out. Or shoe shopping... because you can never have too many shoes! Happy crafting! ♥