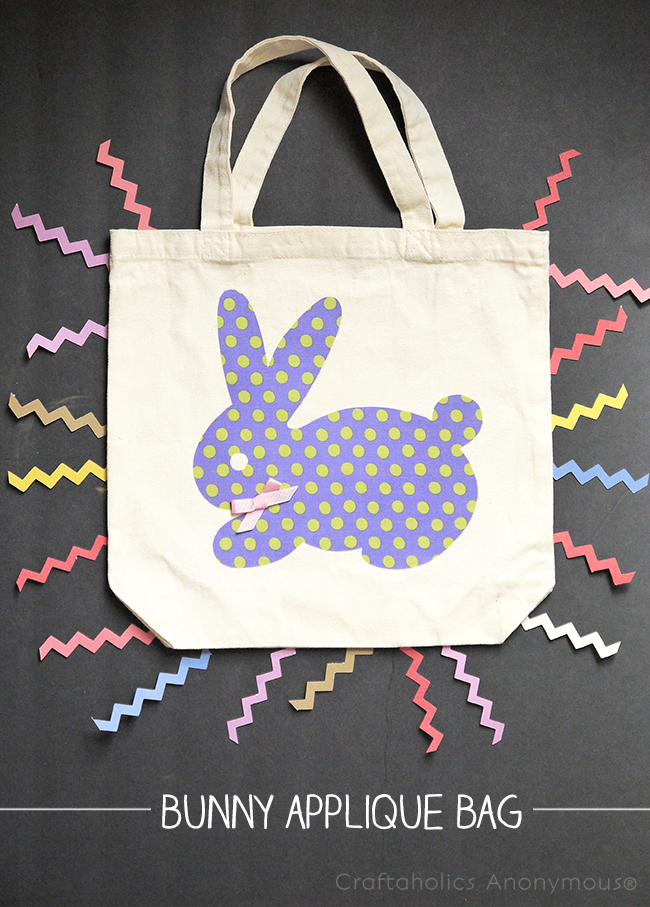 Bunny Applique Bag Tutorial

Hi friends! It's Aki again from Minted Strawberry. Here's a fast and easy way to make a bunny bag just in time for Easter – or for any time really! It can be a good gift for friends, family or anybody who loves bunnies. Want to know how? Then let's get started!
Supplies
Start by printing your template onto the paper side of your freezer paper.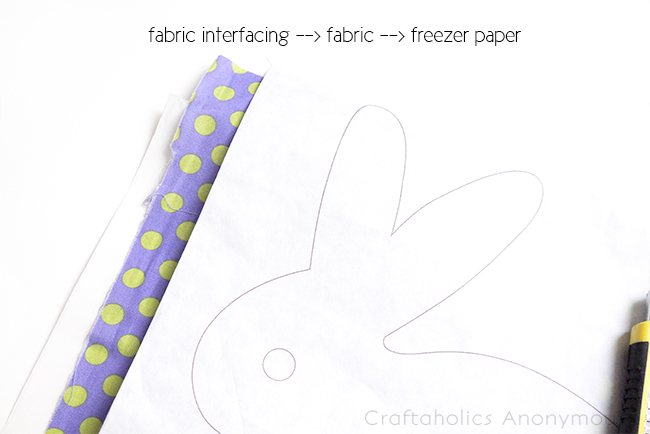 Proceed to sandwich your fabric in between the fabric interfacing (with the rough side against the back of your fabric) and freezer paper (with the waxy side against the right side of your fabric). Iron the sandwich and you'll get a nice stiff sheet that you can cut properly. Alternatively, you can cut your fabric on your Silhouette machine.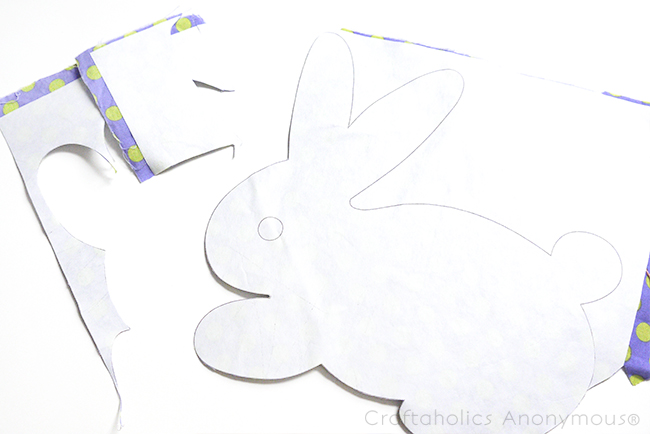 Cut your bunny out – it's easier with the freezer paper template as a guide, I think. Don't forget to cut the circle for the eye out!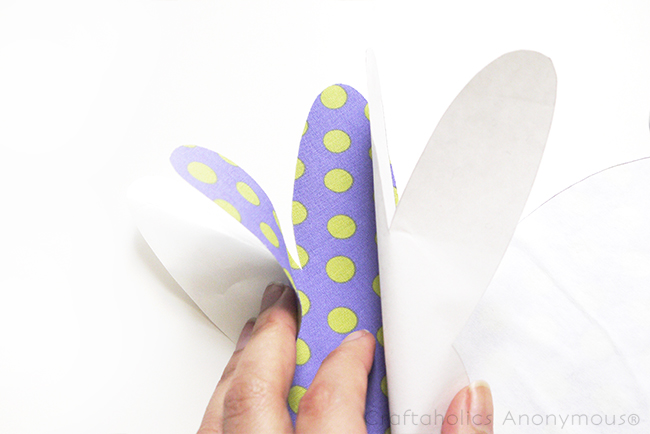 Now peel off the backing of your fabric interfacing and the freezer paper and you'll have a nice, clean bunny applique. You may want to seal the edges with some fabric glue to prevent fraying if you aren't going to sew it down, but for convenience's sake I skipped that step.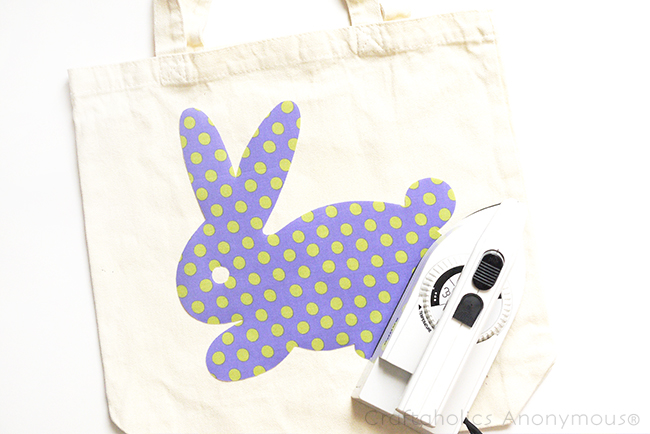 Iron your bunny applique onto your canvas bag – you may want to iron your bag first before doing this so you'll have a nice, flat bag to start with.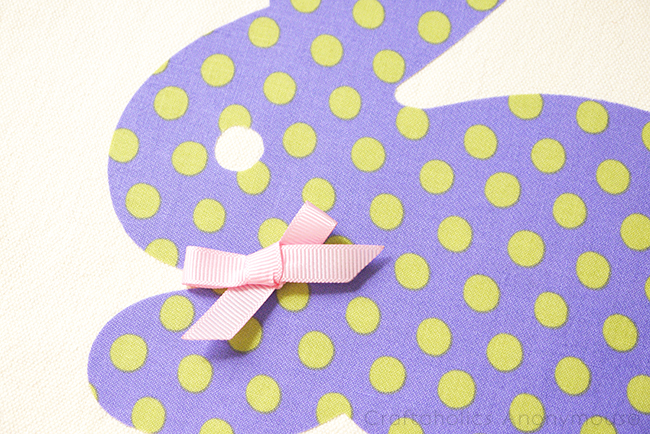 Add your embellishments – with mine, I added a ribbon bow on it's neck for added cuteness. I burnt the edges of the ribbon to prevent fraying, and glued it down with some fabric glue.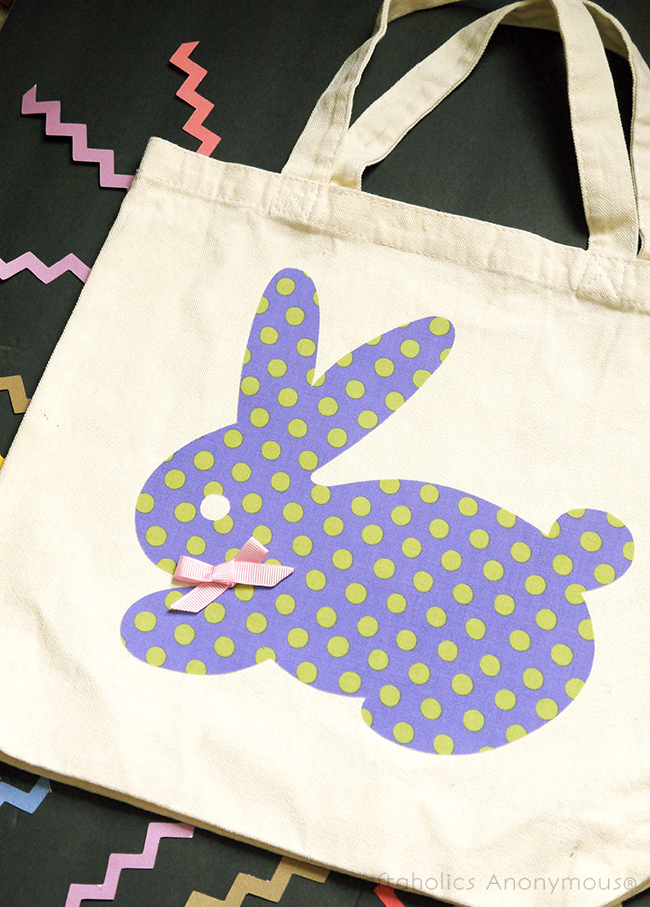 And there you have it! A pretty bunny bag you can use for Easter or any time of the year. You can also use this applique to make shirts, or size them down to make fabric bunny goodie bags.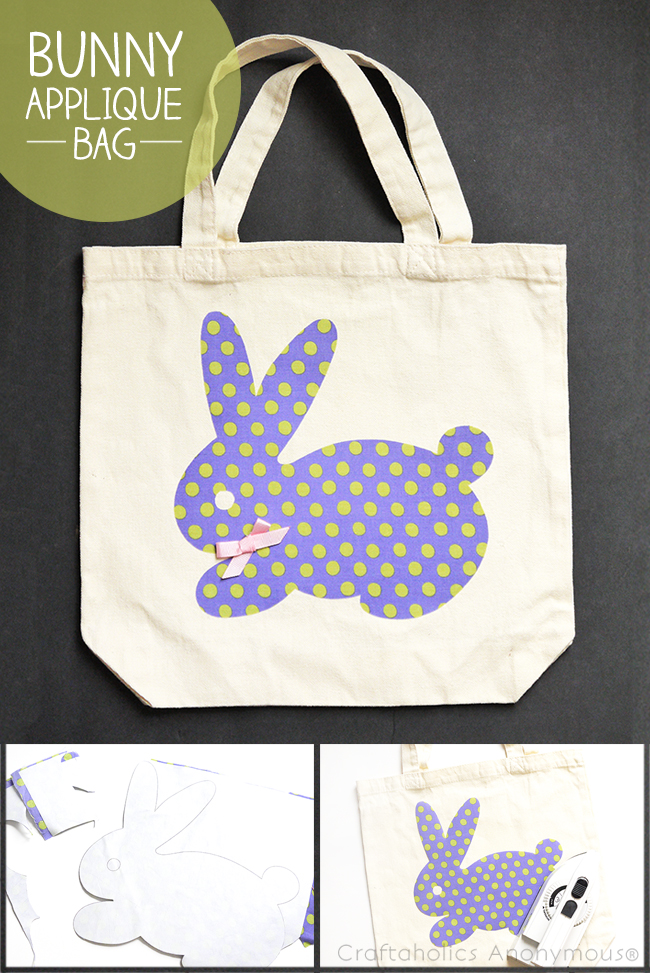 I hope you enjoyed this little bunny craft enough to inspire you to make your own! Have a great day folks!