Chocolate Banana Overnight Oats
by: Emily from Painting it Purple
Breakfast is my favourite meal of the day! I have been so busy lately, stopping for a big breakfast hasn't really been an option. So I've been looking for some new quick breakfast ideas and recently discovered overnight oats. Have you tried them yet?! Overnight oats are the perfect breakfast! These amazing little things take five minutes, pack in some great fiber and protein in one tasty breakfast. I make five servings every Sunday night and then I have my breakfast ready for the week.
The perfect solution!
Make some smaller, snack size oats ones and bring them to work for a quick and delicious snack. Can you tell I'm really loving overnight oats right now!
I love bananas and chocolate so this overnight oats recipe has been my favorite combination so far. I cannot get enough of it! They are so simple and delicious. If you aren't a banana lover, simply choose a different fruit to add in its place.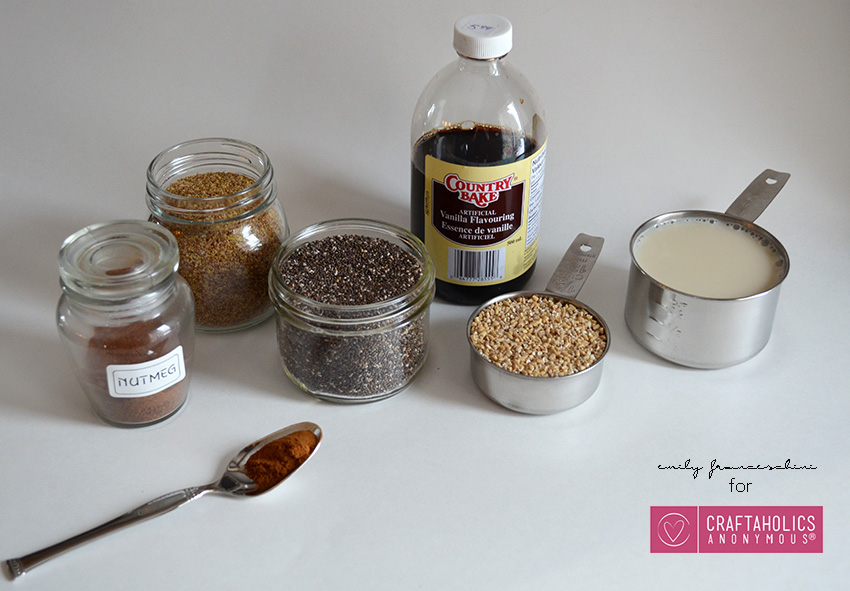 Chocolate Banana Overnight Oats Recipe
Ingredients:
1/2 cup steel cut oats
2 tablespoons chia seeds
1 tablespoon ground flax seed
1 teaspoon cinnamon
1 teaspoon nutmeg
2 tablespoons vanilla extract
1 cup almond milk (you can use whatever milk you like, I just really love almond milk!)
1/3 cup maple syrup
1 banana
1/3 cup chocolate chips.
Directions:
Mix all of the dry ingredients in a jar. I use mason jars because they make everything look better.
Add in your wet ingredients, put on the lid and give it a good shake.
Put your oats in the fridge overnight or until you are ready to eat it. Cut up your banana, add it to the jar and sprinkle some more cinnamon and chocolate chips on top.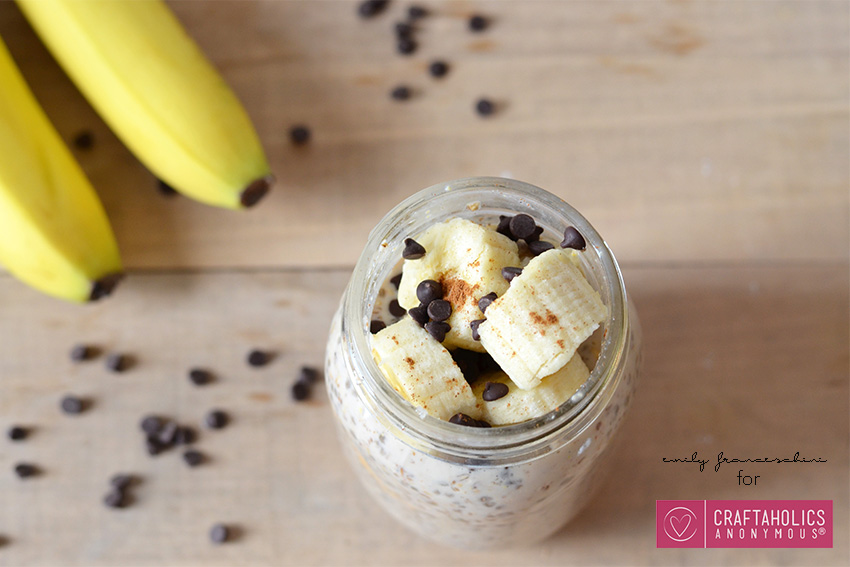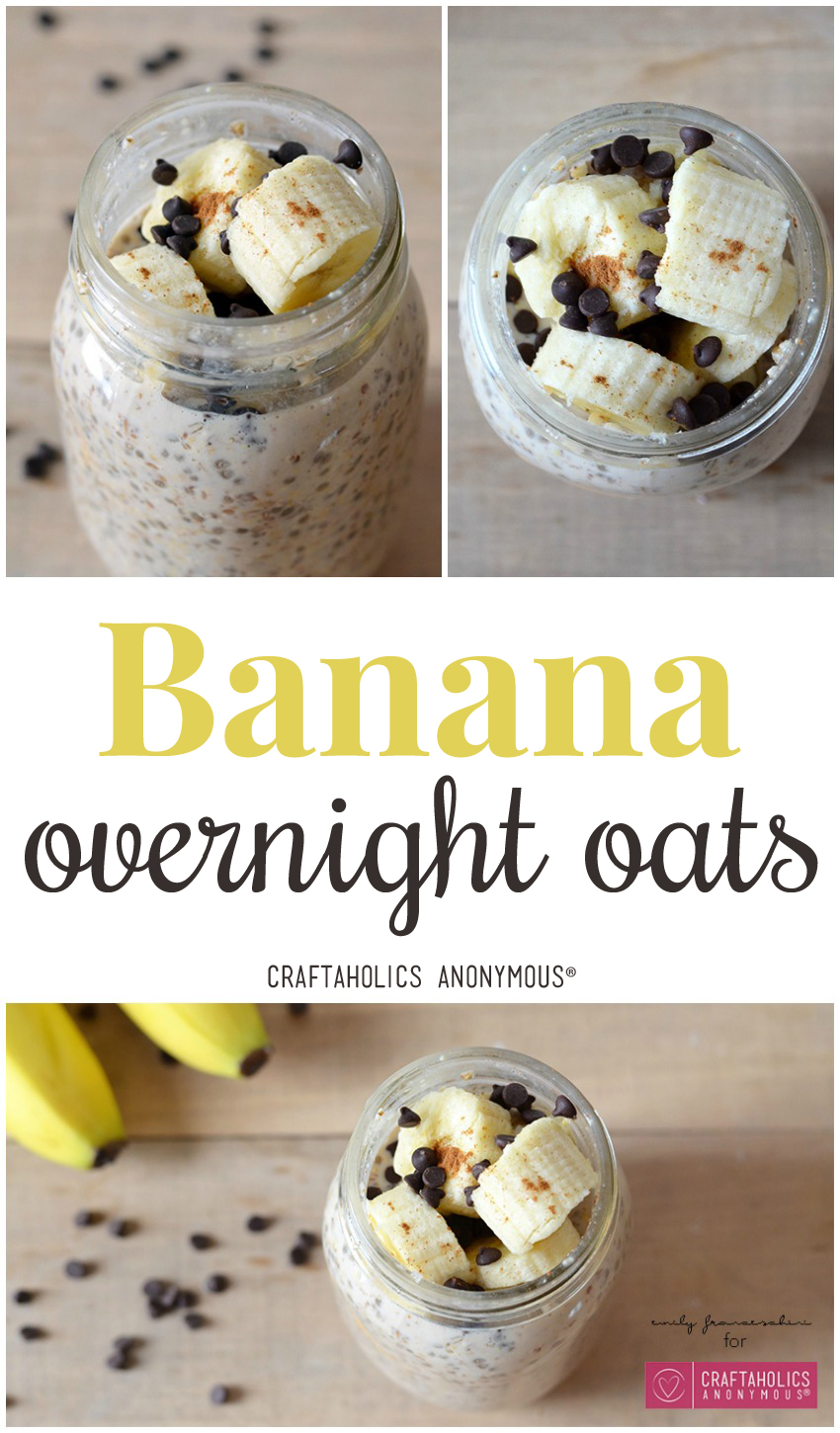 Looking for more easy recipes?