DIY Ring Cones
I'm back from Painting it Purple to share a simple DIY project with you all. I've been seeing some amazing ceramic ring dishes and cones all over the internet and with a pretty high price tag, I couldn't bring myself to buy any. Instead I decided to attempt to make my own with some clay and acrylic paint.
These DIY Ring Cones are really easy to make, cost very little and I think they turned out pretty great.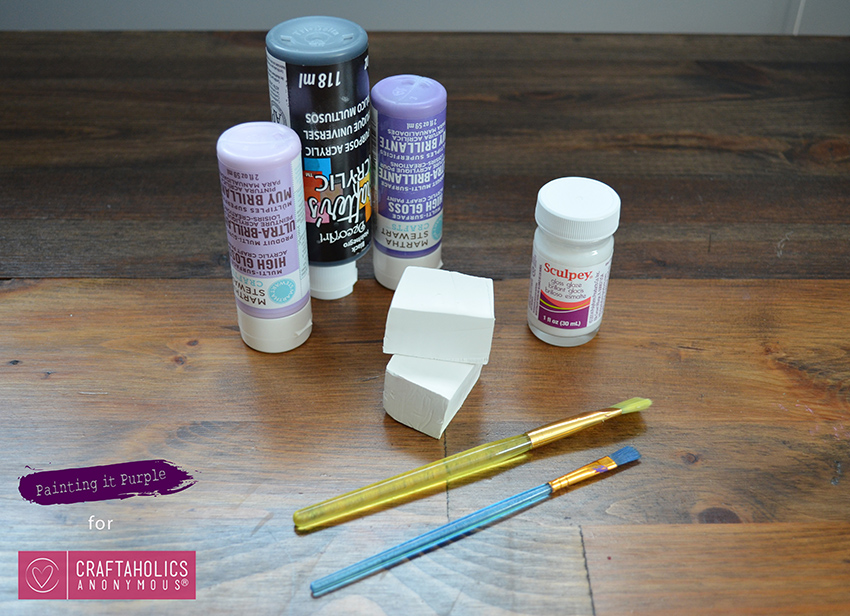 What You Need:
Sculpey clay
Acrylic paint
Paint brush
Sculpey glaze
Step One: Cut a piece of clay whatever size you want to use (mine was about 1 inch x 1.5 inches)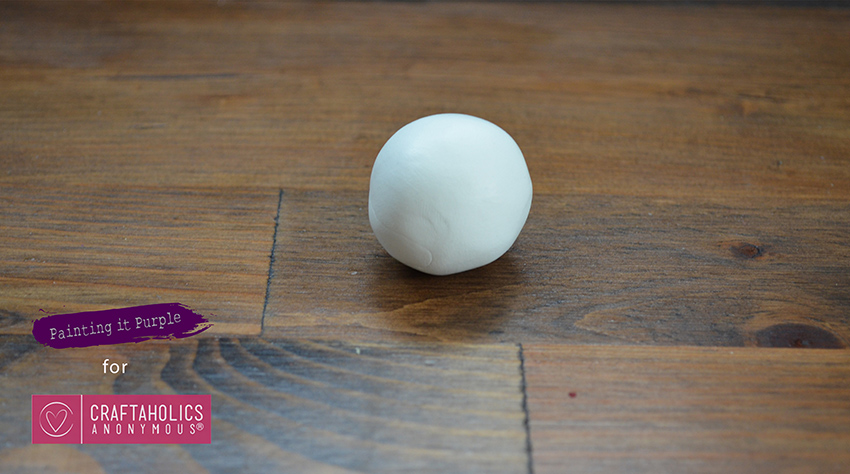 Step Two: Roll the clay into a ball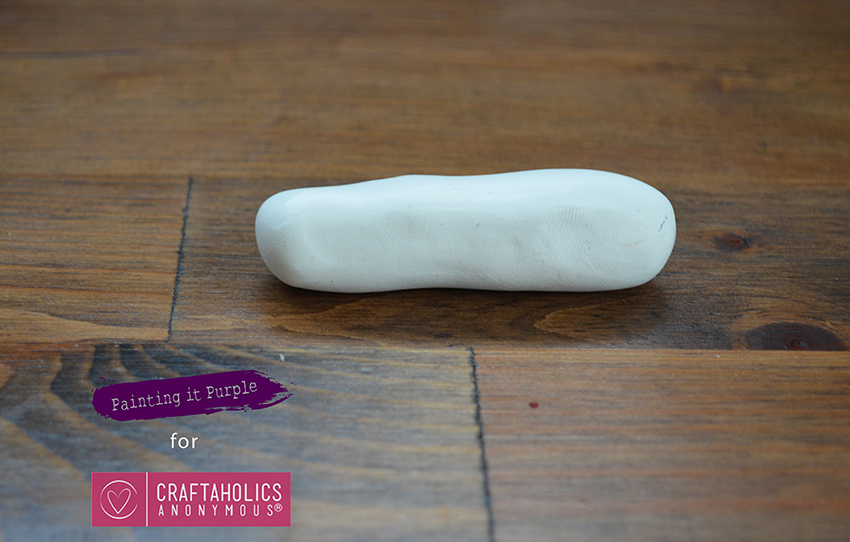 Step Three: Roll into a cylinder like shape.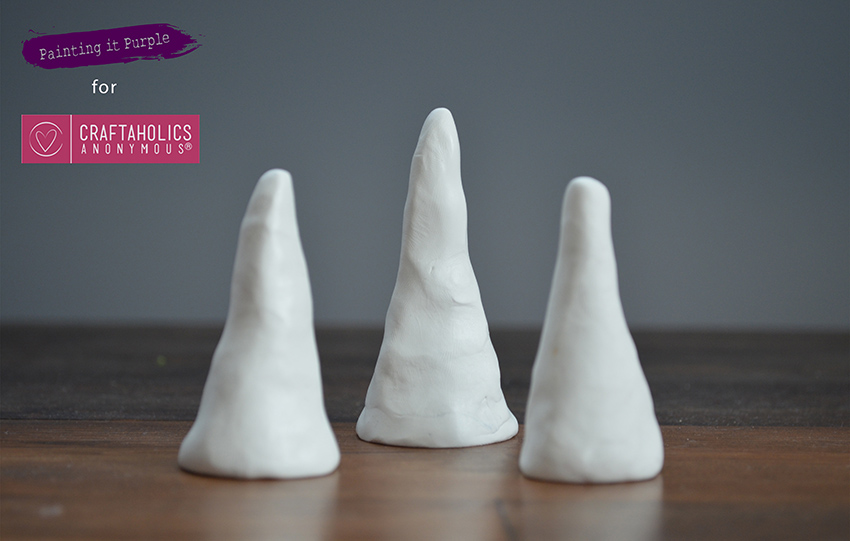 Step Four: Start to form your cone. Place one end of the cylinder on your surface and begin to shape a cone.
Step Five: Place your cones on a baking sheet and bake your clay according to the directions on your package.
Step Six: Paint with your acrylic paint. You may need to do a few coats.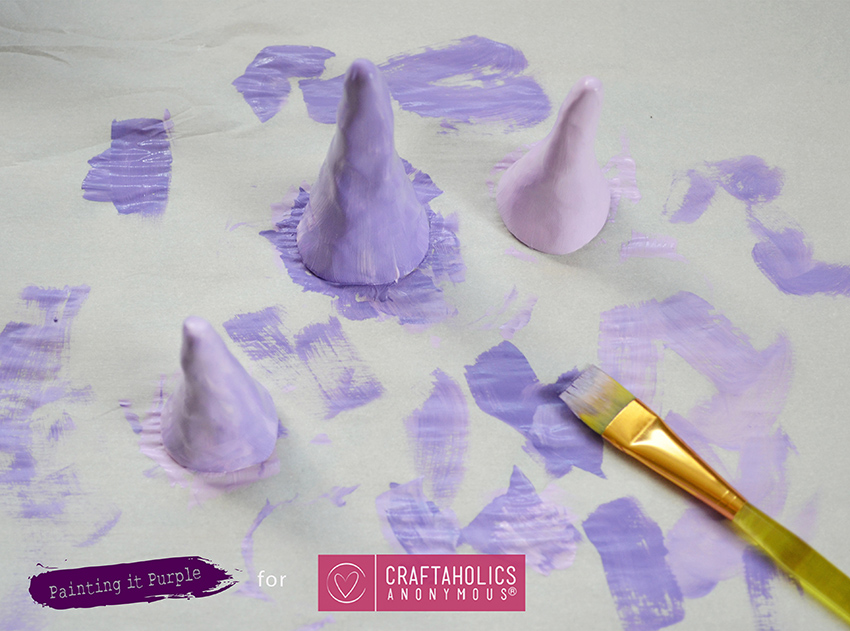 Step Seven: Once your paint is dry, paint over with the glaze.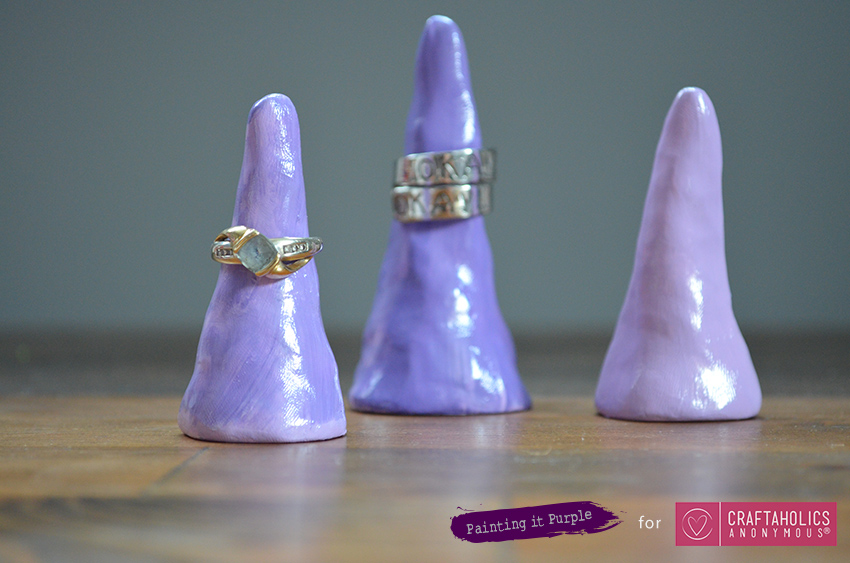 I obviously chose different shades of purple for all of my cones. I was going to add black or grey speckles but I decided I liked the purple swirls and didn't want to risk ruining them with my not so great speckling skills. I will definitely be making more (Christmas gift ideas!) and eventually I'll try out some speckling because it just looks so fun!
If you missed my last post here, check out this fun summer printable.