Hi friends! I'm back from Painting it Purple with a fun summer printable.
I am really in summer mode right now. Everything I've been buying or obsessing over has been bright. I love all the summery colours and I've been really into oranges and yellows. Which is totally new. I don't think I owned anything orange or yellow in the past. I stuck with dark colours like purple (which is obviously my favourite colour!) I've been wanting a bright summer print to hang in my craft room so I put together this cute I Was Made For Sunny Days print and today I'm sharing it with you!
I Was Made for Sunny Days Printable
The print is  8.5″x11″ and I printed it on a glossy paper and trimmed the edges.
Click here to download the PDF!
I clipped mine onto a clipboard and hung it right next to my computer. We went through a very long phase of rainy days so this was my only 'sun' for awhile and I really love it. The paint splatter background is my favourite.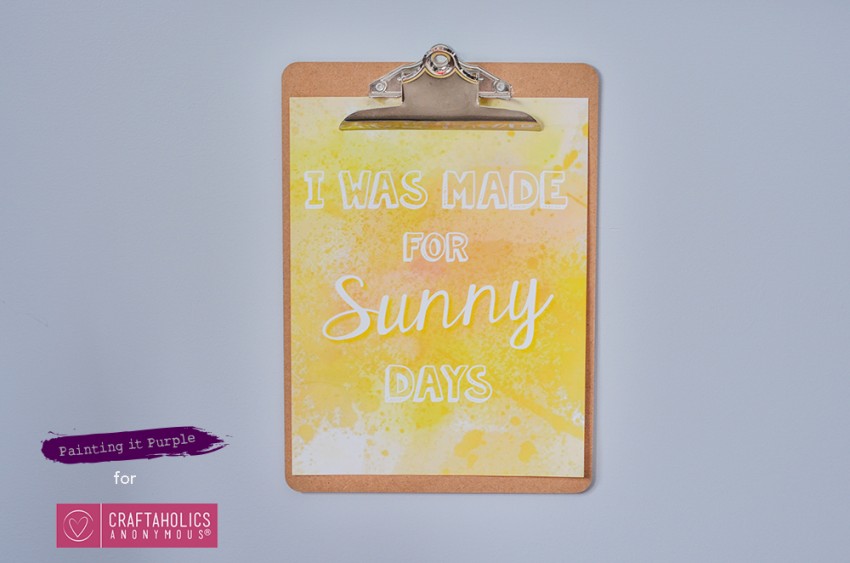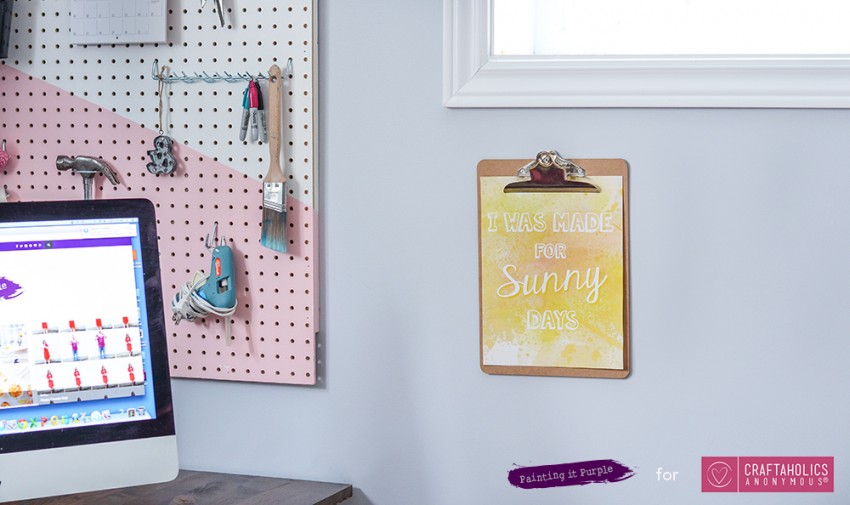 I hung my print under our window sill, beside the desk and my pegboard so I see it whenever I am at my desk and it is one of the first things anyone coming into my craft space will see.
Where would you hang this fun summer printable?
Share and Enjoy