Hi everyone!
It's Sarah, here once again from Becoming Martha, to share another fun post with you.  Today's project is a great one to file away for those occasional rainy summer days.  These watercolor monograms will look great with your decor, even if your kids make them – trust me, they always turn out great.  (Check out the bottom picture, if you want proof – even the one my five year old completed looks great, and how often can you say that about a piece of art?)
Watercolor Monogram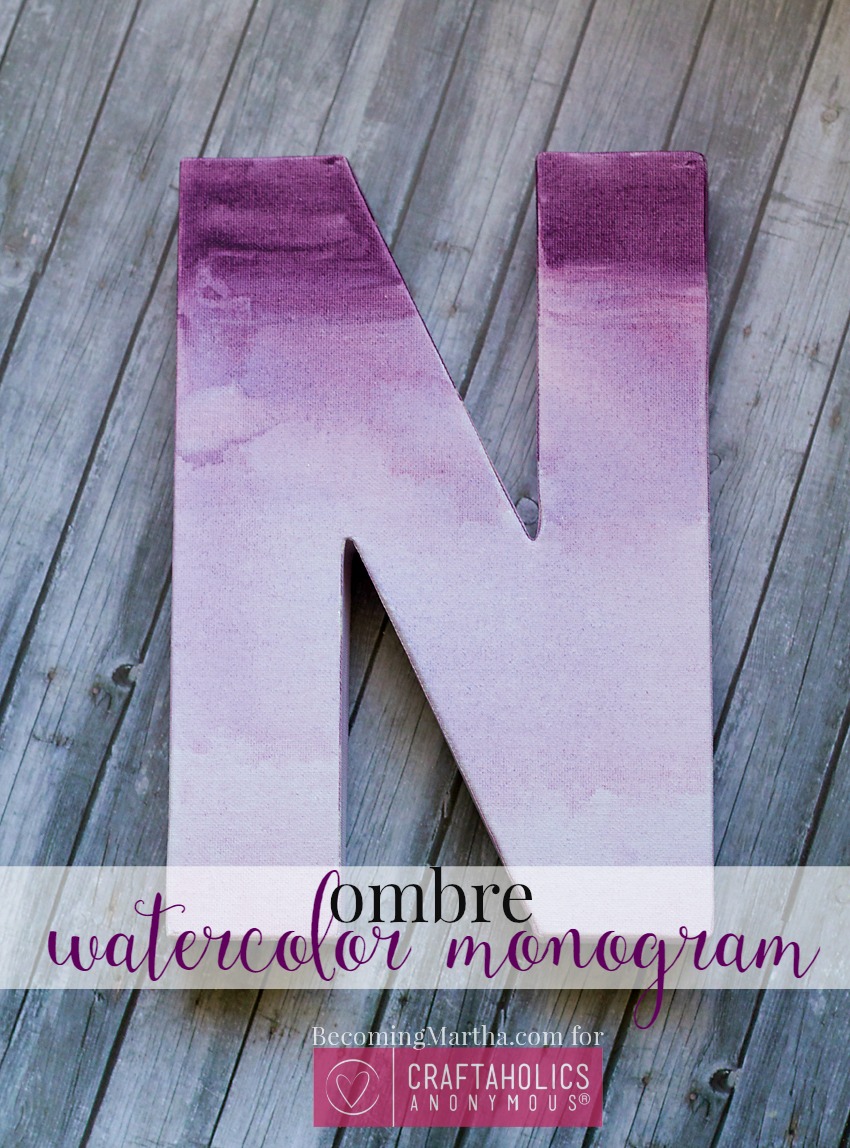 To make your own, all you'll need is a canvas letter, some watercolor paints, and a brush.  Pretty straightforward!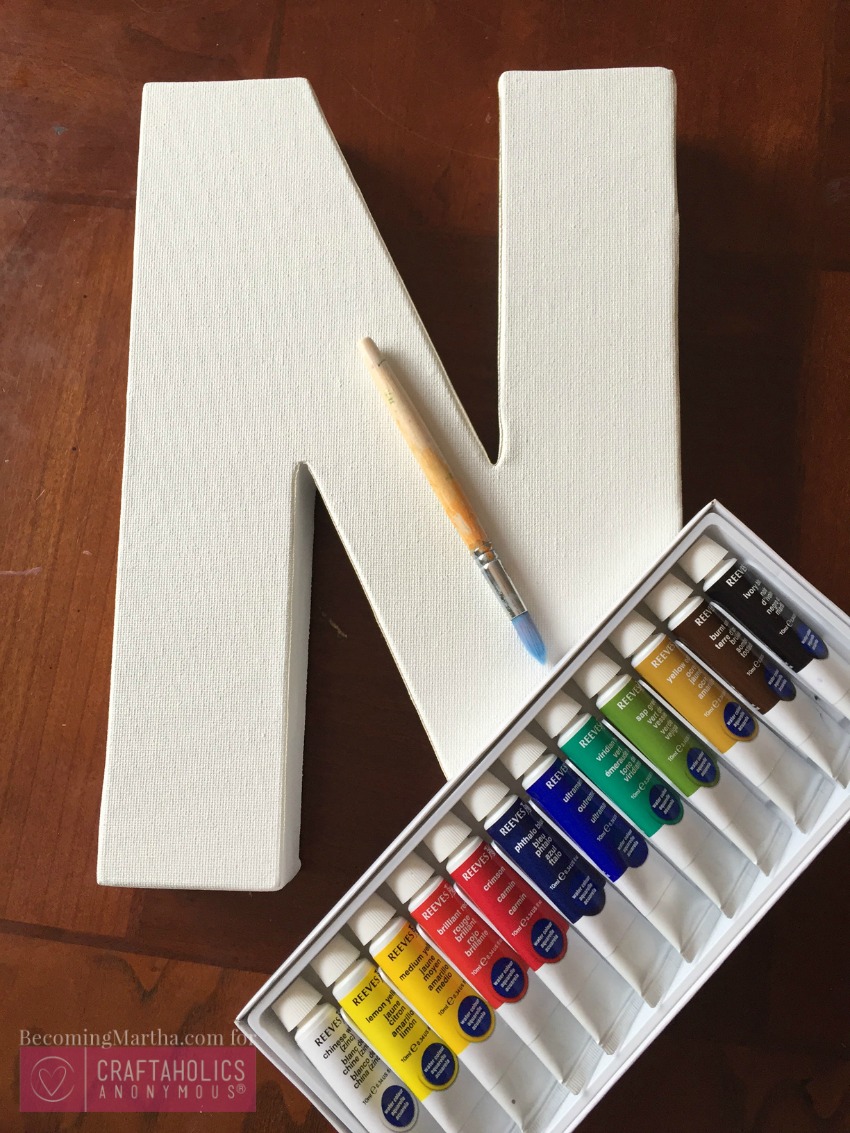 Start by mixing your colors.  Always start with a little bit of water, and a little paint, and add more water (for a more transparent color) or more paint (for a more opaque color) as you go.  We were making purple, so I had to mix a color using brilliant red and ultramarine.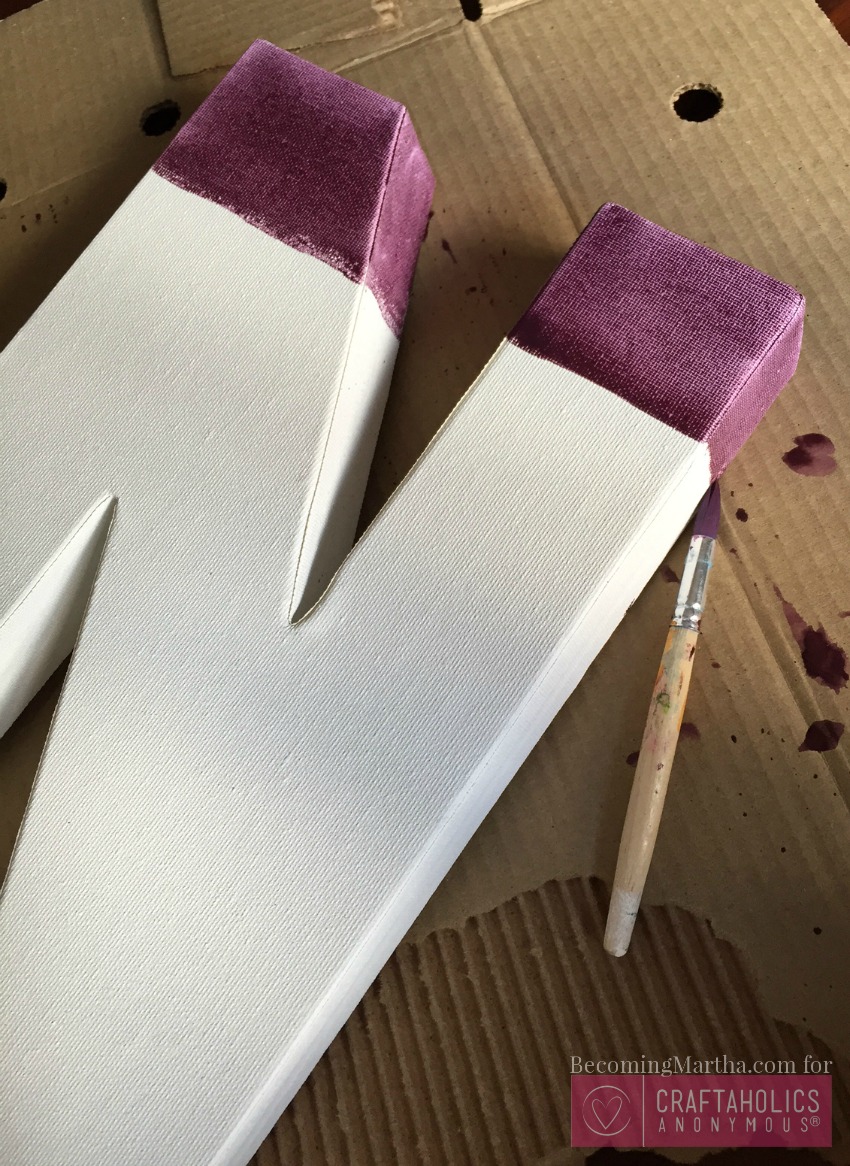 Once you have created your darkest shade, paint a section of the letter.  Paint the top, sides, and back to match. Then, add a little water to your paint to water down the color.  Test your color out to see if it is a drastic enough change.  As you can see in the photo below, I wasn't happy with the color difference, so I added more water.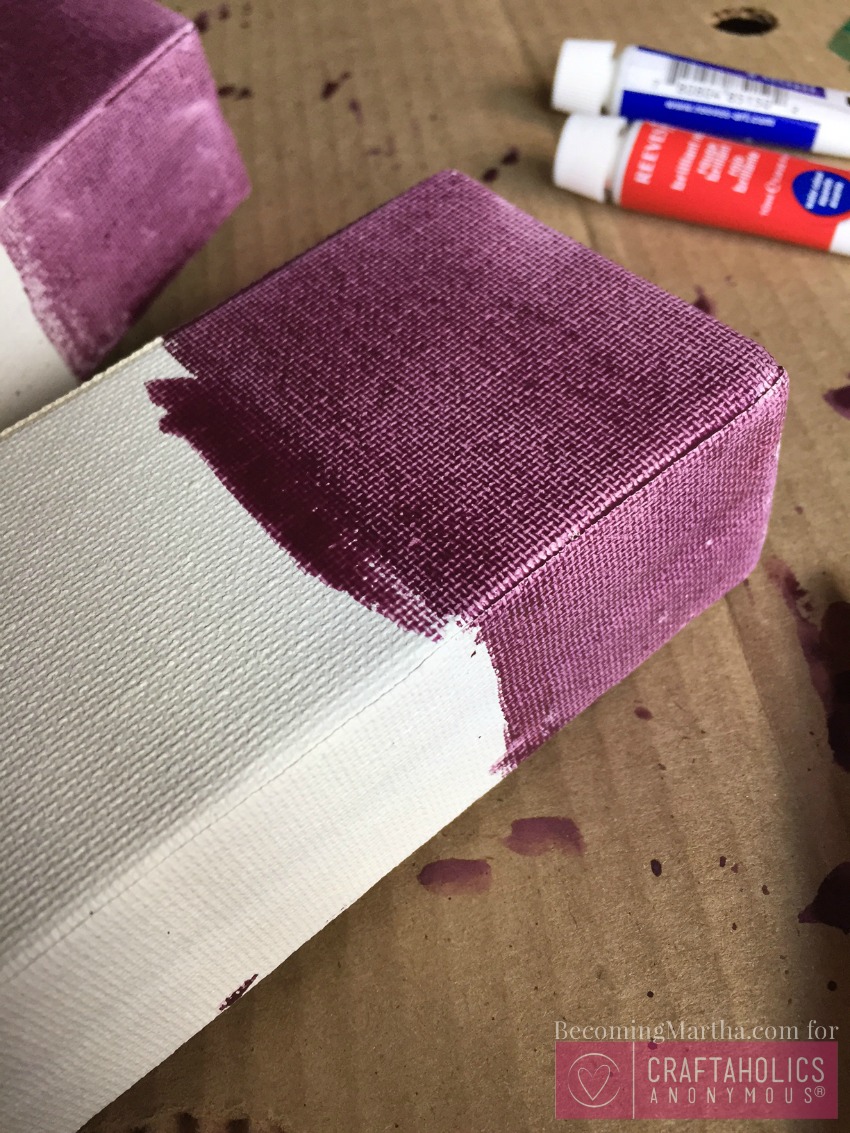 Keeping in mind that it will dry slightly paler, add water until you like the color difference, and then paint another section in your second, paler color.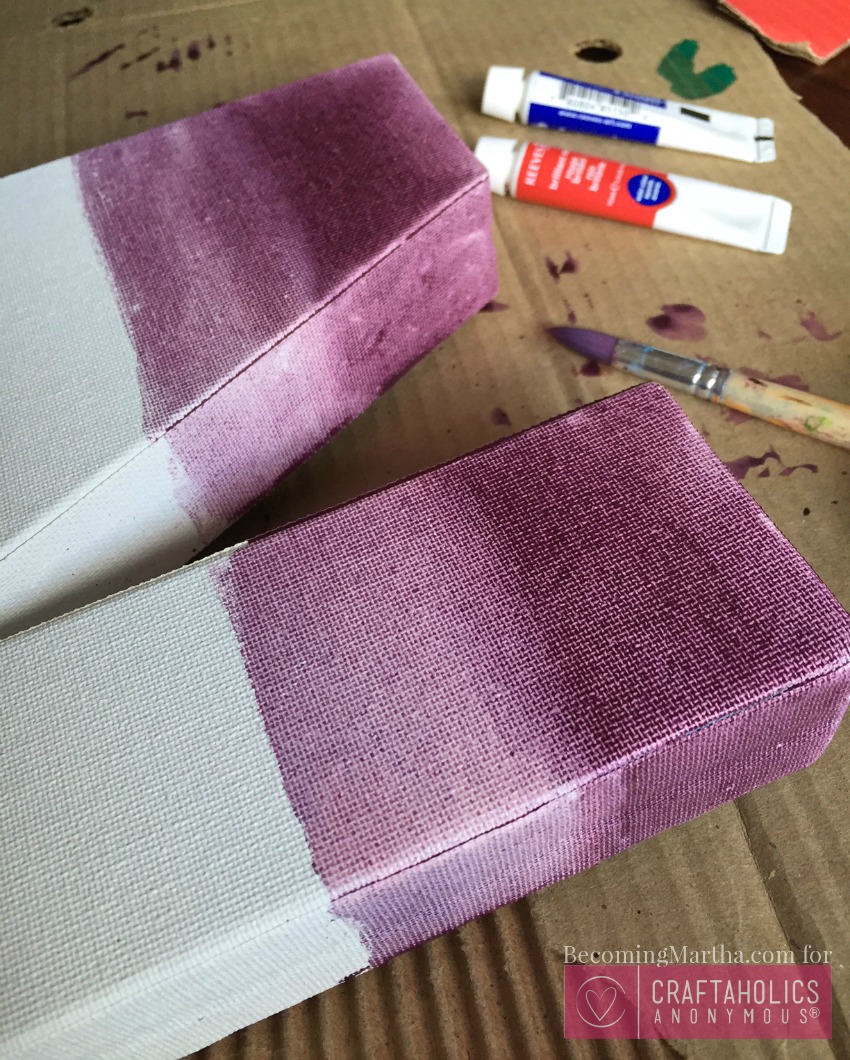 If you get drips, don't even sweat it.  They are so easy to clean up.  For instance, take the drip in the photo below…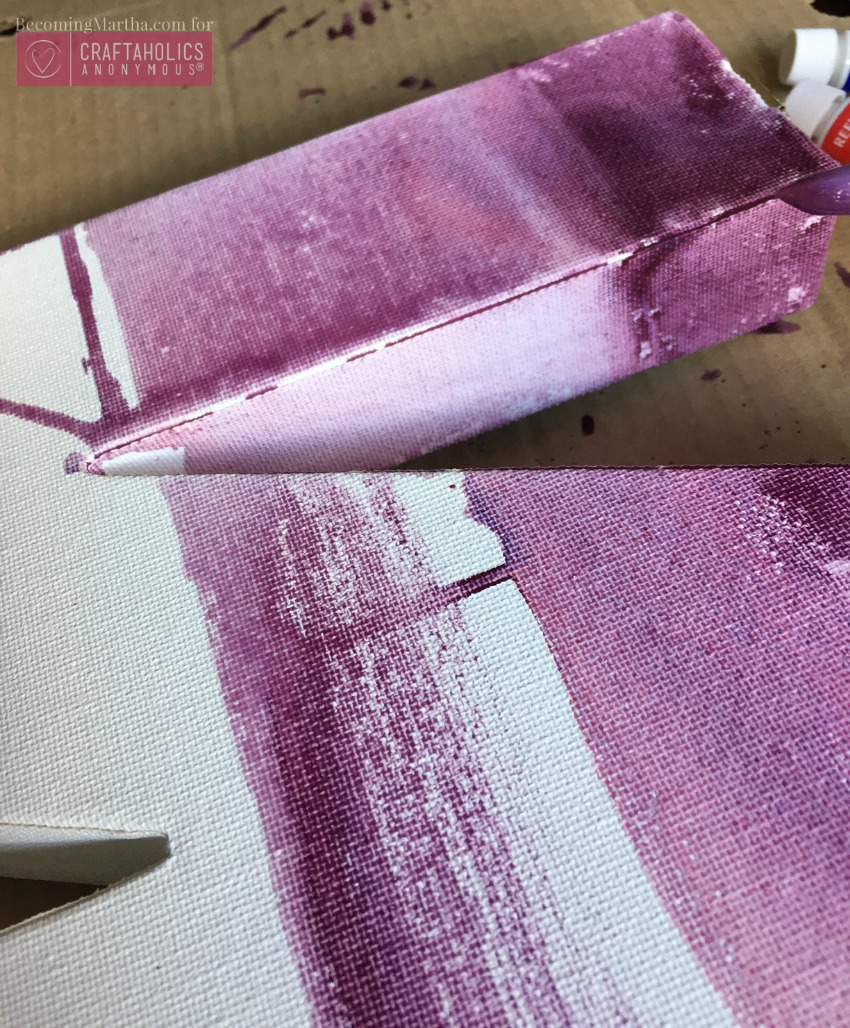 I painted over it, and you can't see a thing.  Even if the paint appears to be dry, when you go over it with a wet brush, the paint comes back to life and you can rework it into your piece.  As you can see in the photo below, you don't even notice there was a paint drip there.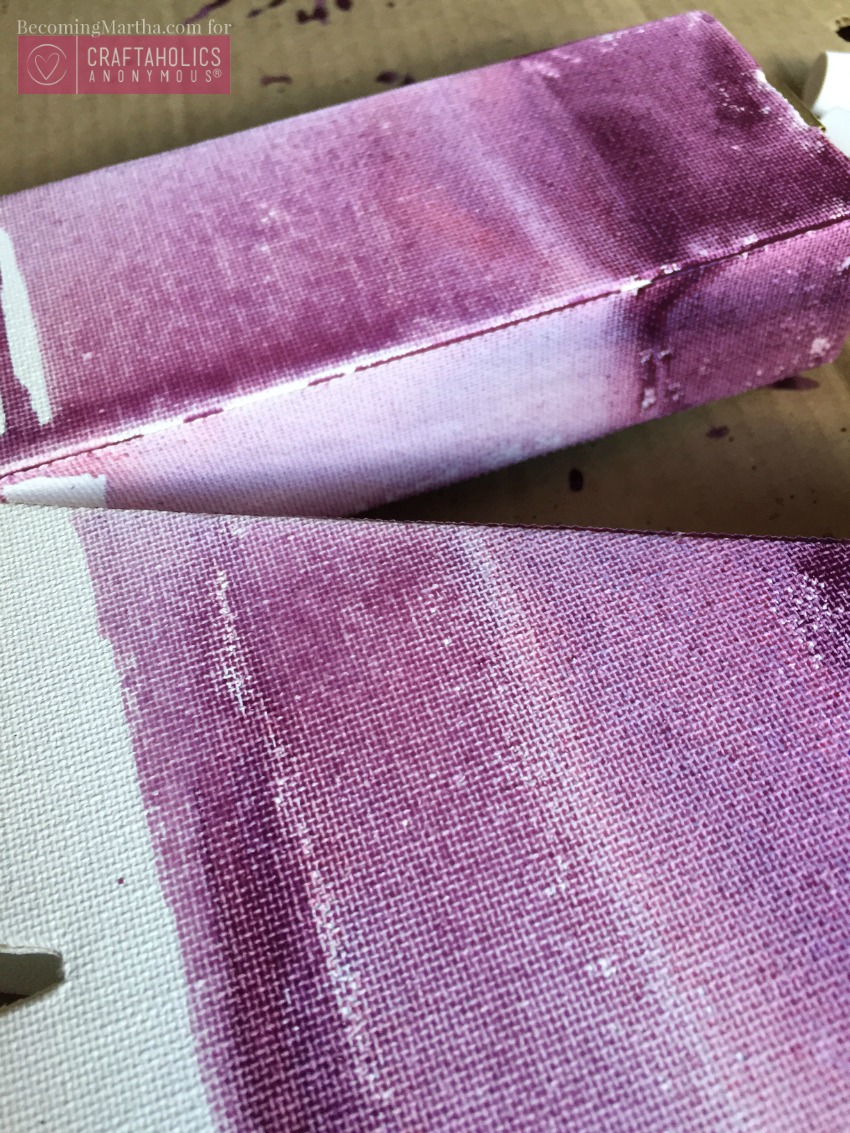 Here's my oldest daughter painting hers – she chose to do a teal colored ombre.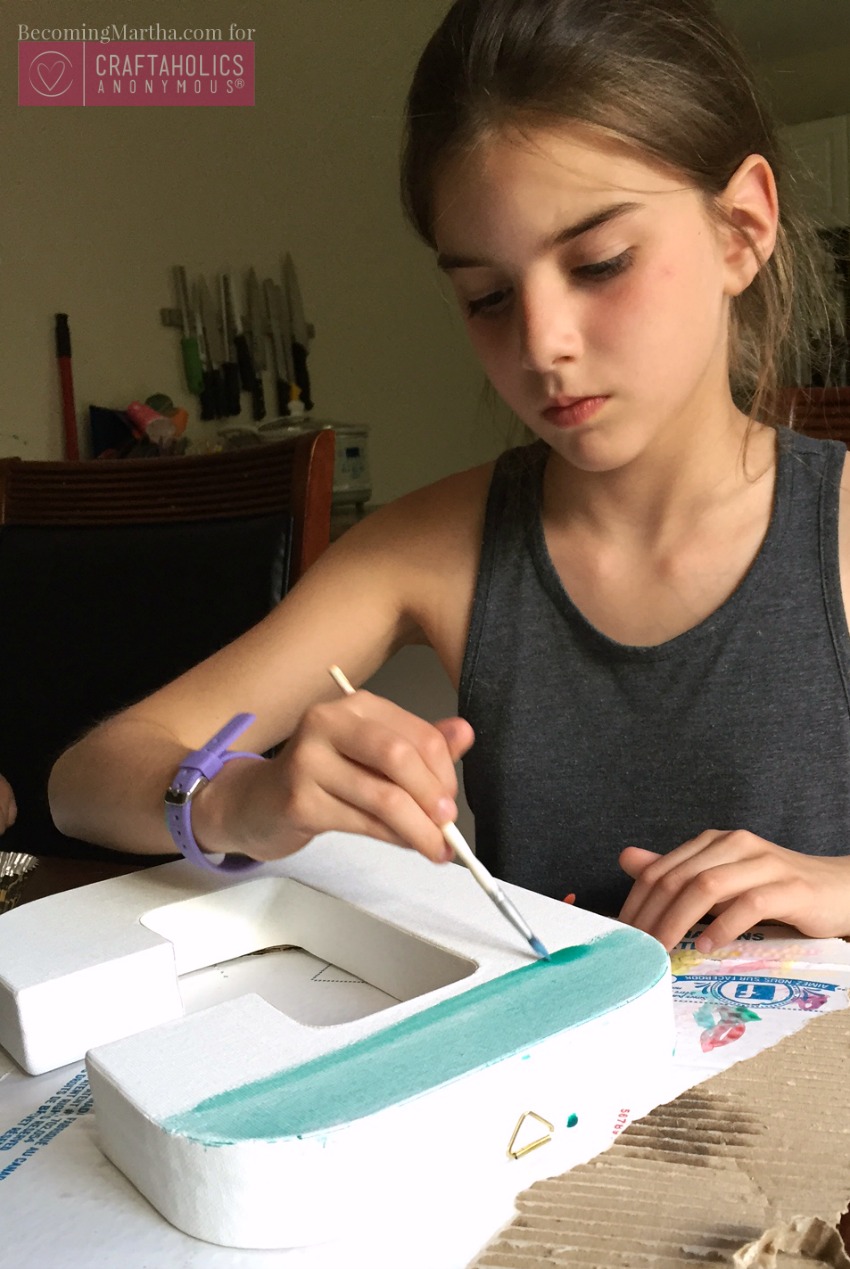 My youngest daughter just wanted to play with the colors and ended up using teal, yellow, and pink.  But honestly, about 5 minutes before she painted this teal, she had a weird orange-brown color on her canvas.  But she went back with a wet brush, washed most of it off, and put down the teal color.  Don't be afraid of watercolors!  They are so forgiving and easy to work with in art like this.  It's a great way to teach children about mixing colors, creating shades, and more.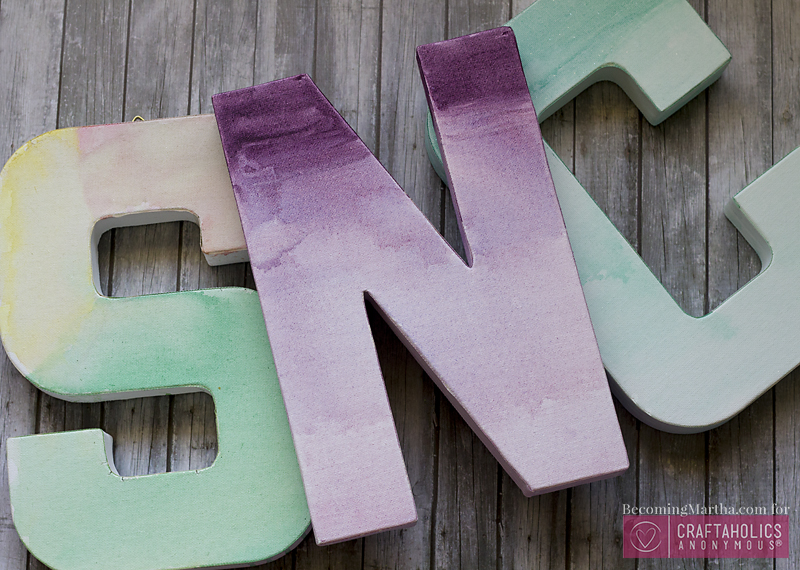 You can apply this technique to any type of canvas – it would look cool on a regular art canvas too, as a large scale piece of art!  You could also try mixing colors – start with green at one end, blue at the other, and pull them together in the middle.
So, what do you think?  Are you ready to give it a try? I would love to see them if you do – post on instagram and tag me (I'm @becomingmartha!)

Save
Save
More Watercolor Crafts!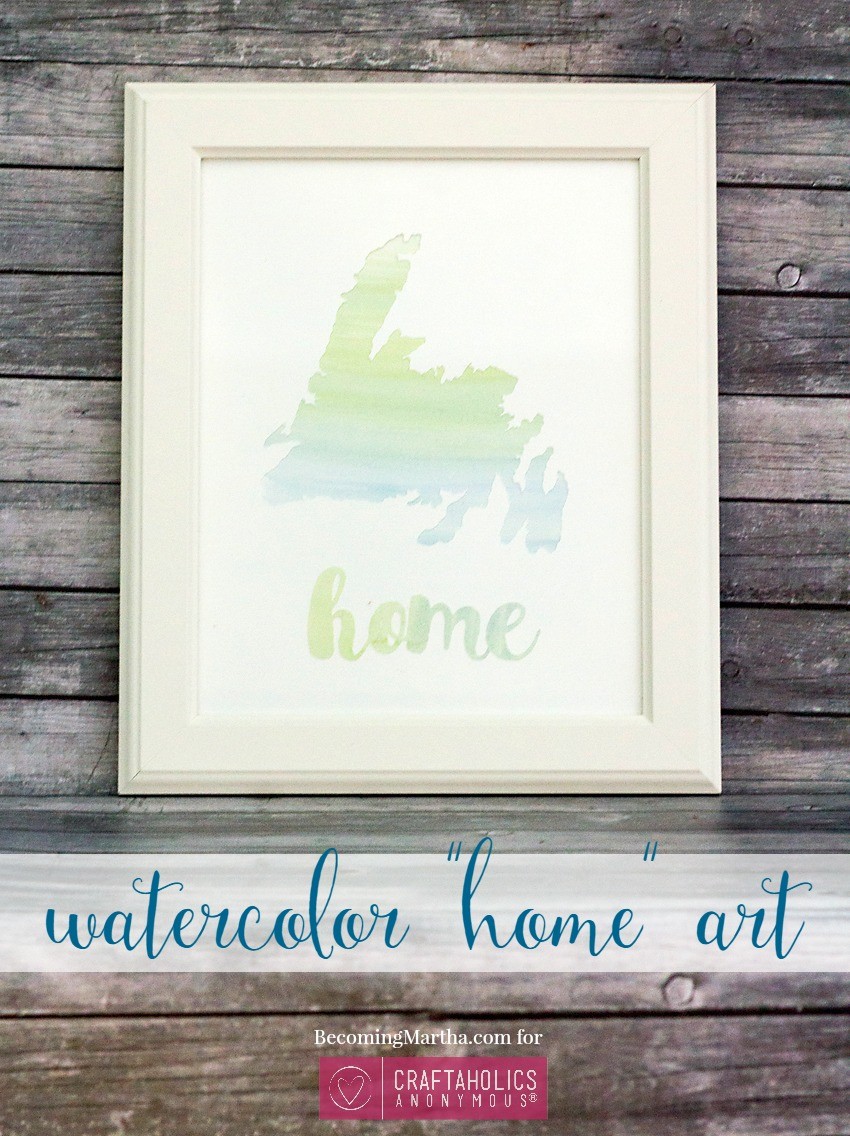 Watercolor Home Art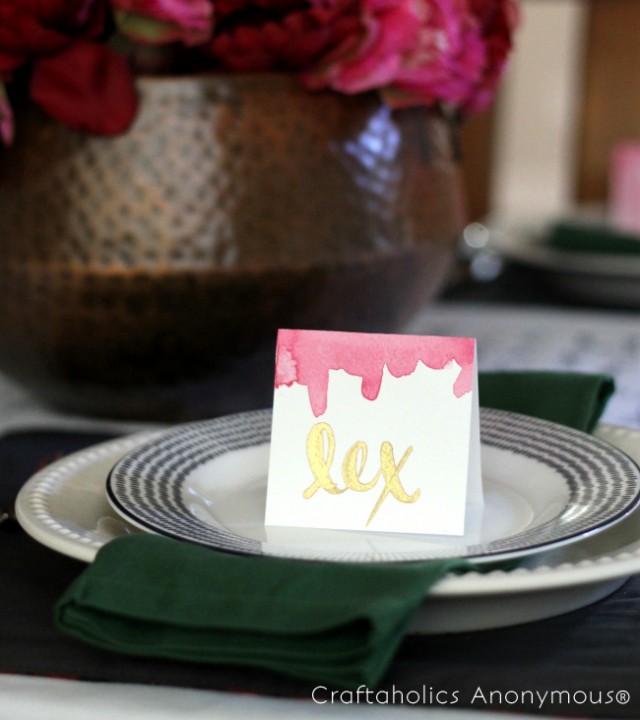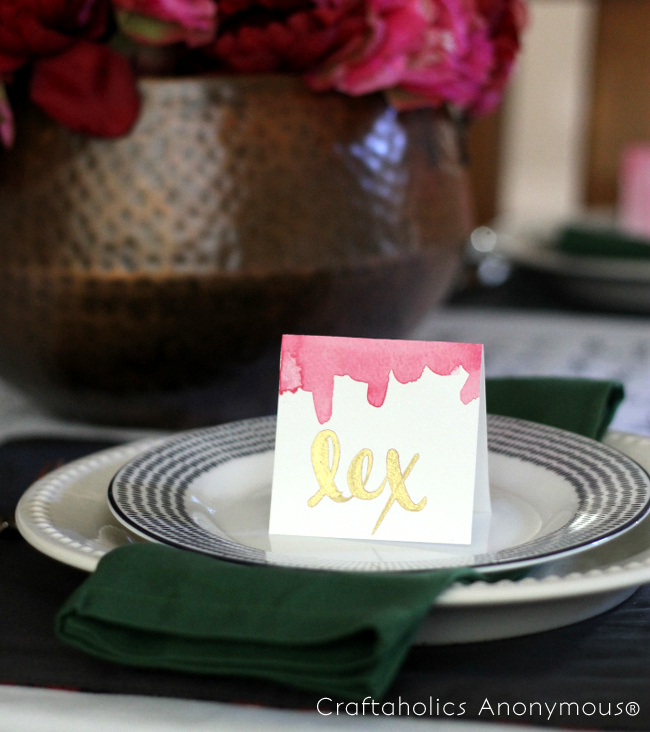 Watercolor Place Cards
Find tons of ideas for crafting with your kids on Pinterest!
Save
Save
Save
Latest posts by Sarah Desjardins (see all)