Hey there again friends, it's me, Laura from Eye Candy Creative Studio back to share some summer 'eye candy' with you! Who is enjoying summer already? My daughter has been out of school since the last week of May so we have already been into our summer activities for about 3 weeks now! In the summer we like to do lots of crafts, when we need a break from the outside heat and I am here to share with you one that we did last week to give our front door a little extra 'eye candy'! ;)
DIY Summer Welcome Wreath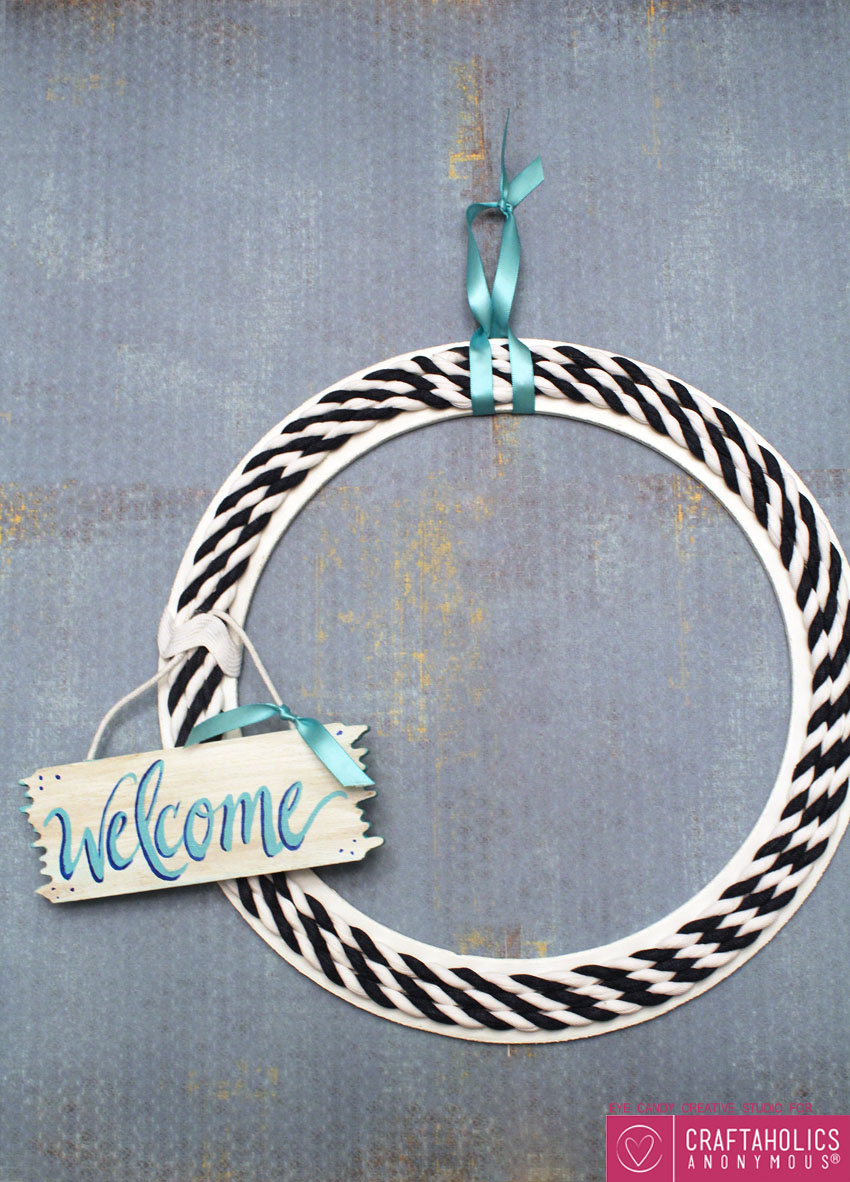 This wreath is pretty easy to make with just a few supplies and a little time. I love making wreaths and do so quite often and I think the thing that draws me in to making them all of the time is that it's the first thing people see when they come up to your door and I always want to make sure that they feel 'welcome' which is why I am constantly changing them up and making a new one! Plus it's so affordable so why not! ;)
For this particular wreath I will show you here step by step how to make your own!
Step 1: Gather all of your supplies. I found all of these items on my most recent trip to Michaels craft store and they have lots to choose from as far as a theme you may want to do. However, for this wreath, you will need: paintbrushes, paint in aqua, white & navy, glue gun, flat wreath form, nautical rope in navy and white and mini wood "beach" sign (which I found in unfinished wood aisle).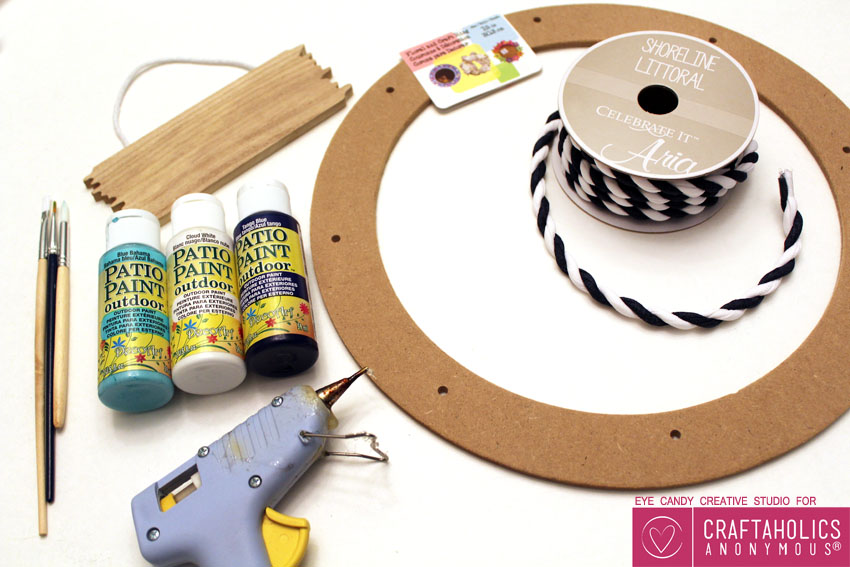 Step 2: Start by painting the edges and the front of the wreath form white and allow to dry.

Step 3-4: Paint the front of your little welcome sign but do so with watered down white paint so you get more of a 'weathered' look on your welcome sign. I painted the edges of the sign in the aqua paint, then allow to dry. Once it's dry you will want to hand letter the word 'welcome' on your sign. You know me as I love to hand letter all of the things!!!! lol I did the aqua paint first and then went in and added the navy as 'shading' to give it some dimension and make it pop a little more. Feel free to practice your 'welcome' on a scrap piece of paper before painting on your sign. Also you can lightly sketch it out on the sign before you paint it – as that's what I do! ;)

Step 5: Using your glue gun, attach the rope to your wreath form. You should have enough for it to go around three times.

Step 6: Glue on your welcome sign with a drop or two of glue, off to the side.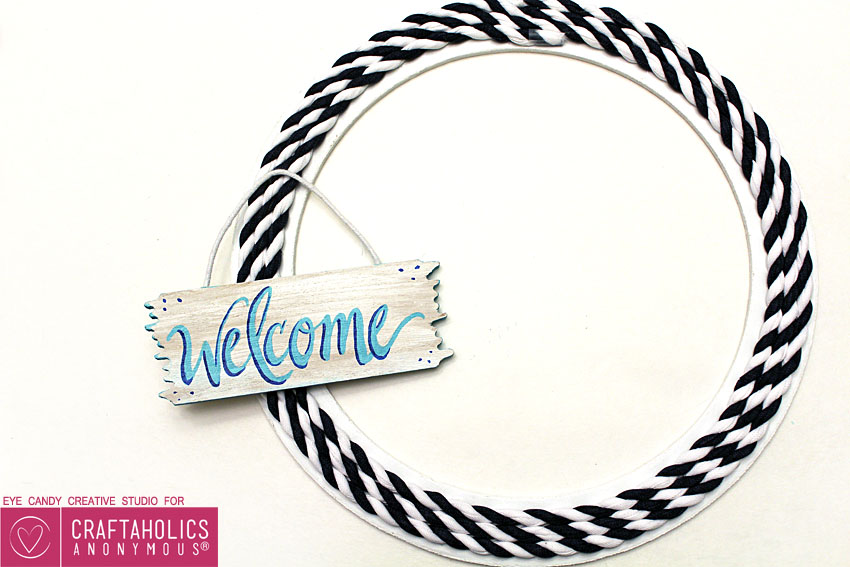 Step 7: This step is NOT necessary to do but I like a more 'finished' look so I grabbed a piece of ribbon and wrapped and glued it around the area I just glued the welcome sign on so it gives it added 'staying power'. Plus I think it looks better with it now.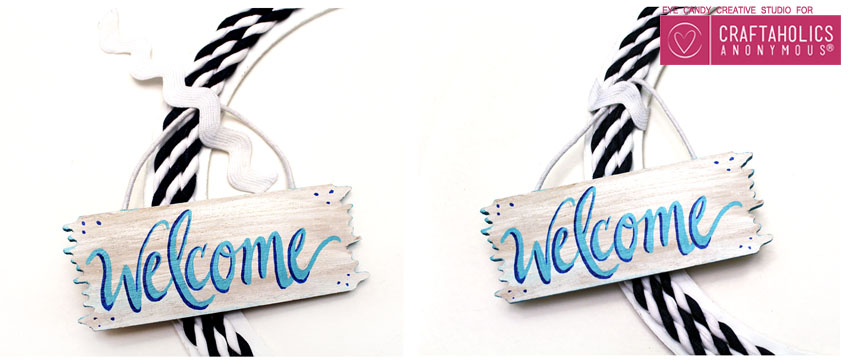 Finish off  with a tiny aqua coordinating bow on the welcome sign as well as using that same ribbon for a hanger for your wreath. All done! =)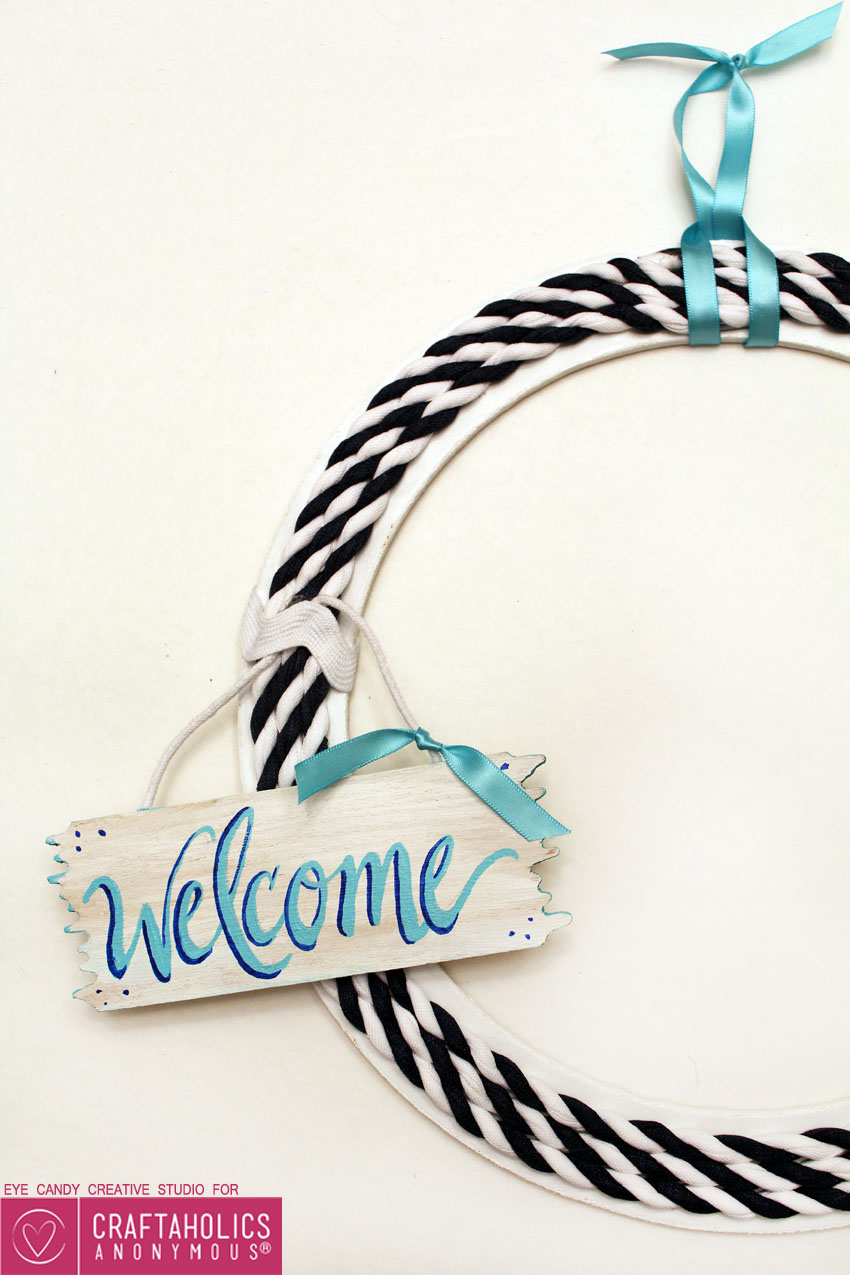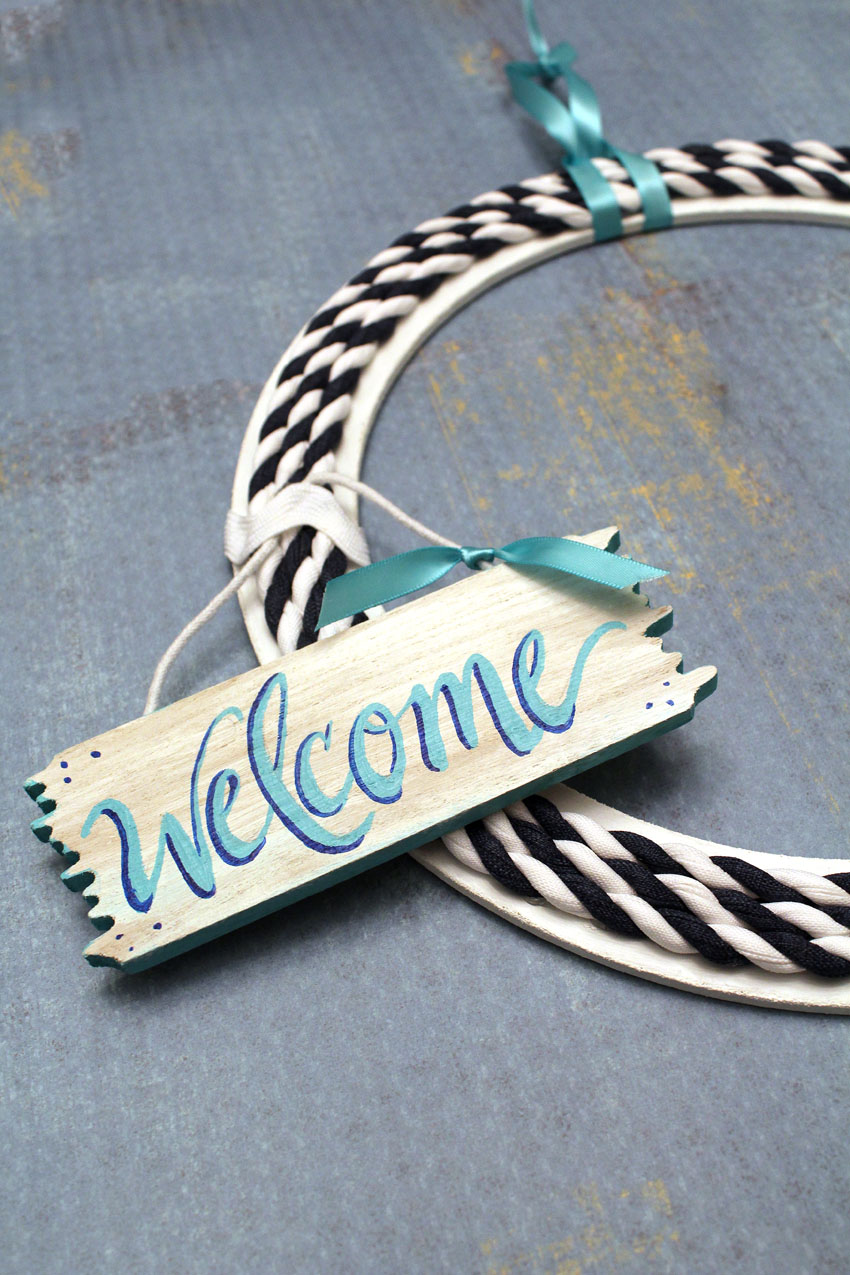 I would so love to know if you make this for your front door so please make sure to come back here and leave us a comment please. If you wouldn't mind, please tag Eye Candy Creative Studio and Craftaholics Anonymous® in your photos, and you never know, I may just share it with my readers!

More Wreath Ideas for Summer!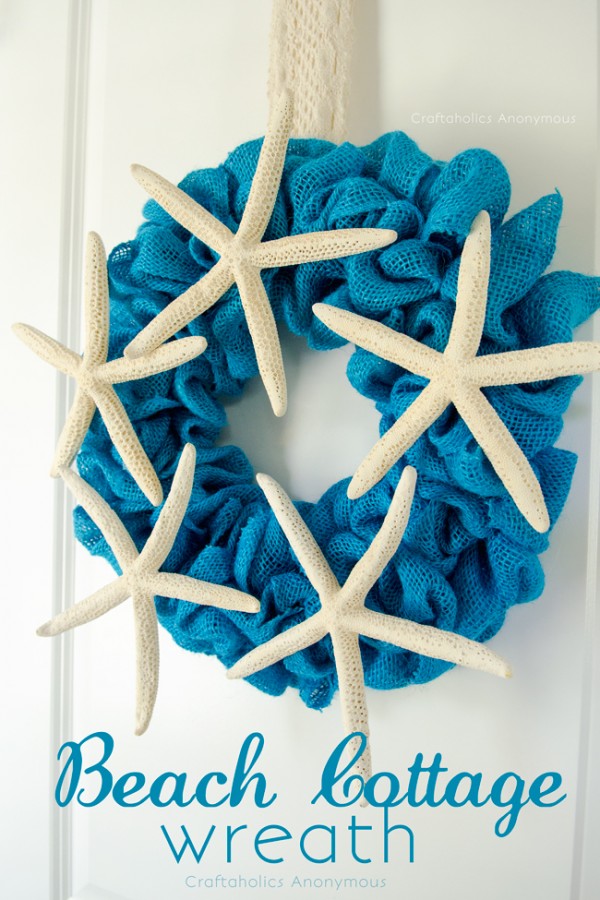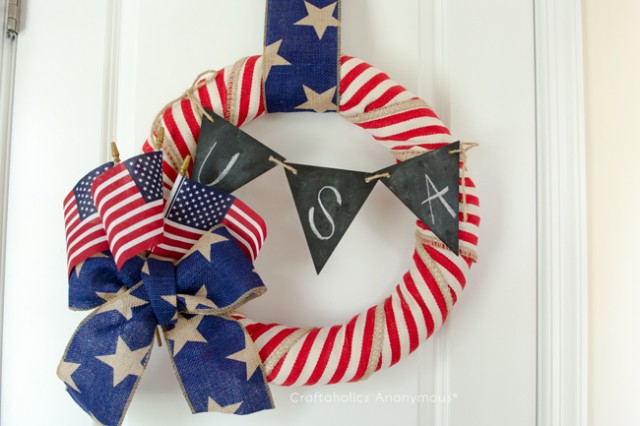 Save
Save
Save
Share and Enjoy