Steph is here to share a fun last minute Valentines tutorial. enjoy! -Linda
Valentines Tutorial
Hey everybody, Steph from Crafting in the Rain here. I'm so excited to part of the Craftaholics Anonymous team, and be sharing my first post with you.  If you still need a last minute decoration or gift, this Valentines tutorial may be just what you're looking for.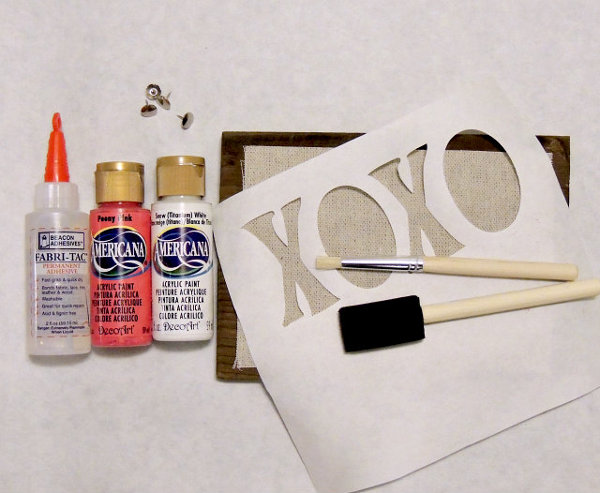 Supplies to gather:
wood (any kind and size, paint or stain if desired)
paint, white and pink (or another color you want)
brushes
fabric (I used canvas drop cloth) just smaller than your wood piece
Fabri-tac or other craft glue
XOXO (or any other word) stencil (I cut mine from freezer paper…it works great in electronic cutters.  Just put the shiny side up so the dull side stays on your sticky mat, and be sure to make a mirror image before cutting)
Paint the edges of the wood block white (it's ok if some gets on the front of the block)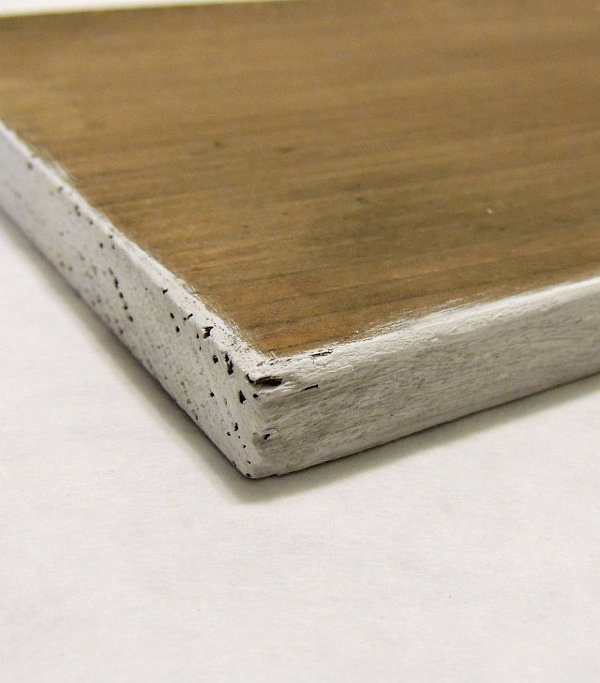 Cut fabric to fit on the front of the block, about 1/2 inch smaller on each side (fray the edges a little if desired)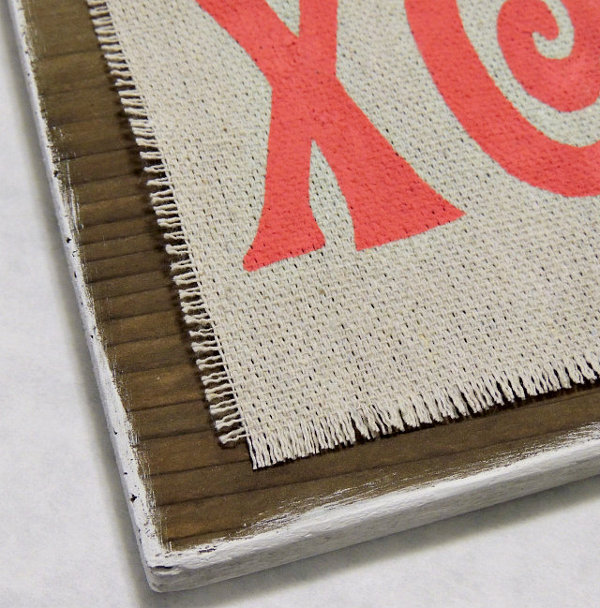 Center stencil on the fabric and paint (iron down the freezer paper and it won't shift).  Remove stencil and let paint dry.  (I always get impatient and hurry it up with a hair dryer)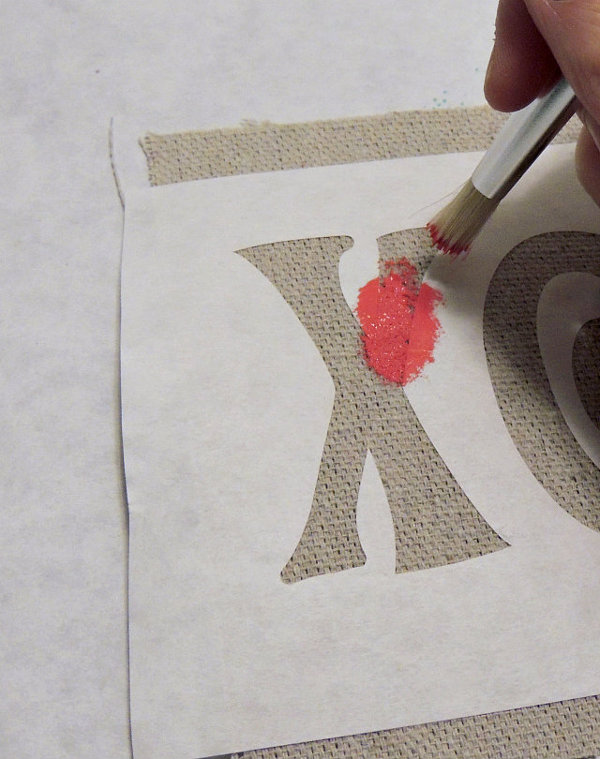 Glue fabric onto wood with drops of glue and press a tack into each corner.  Tap with a hammer if needed.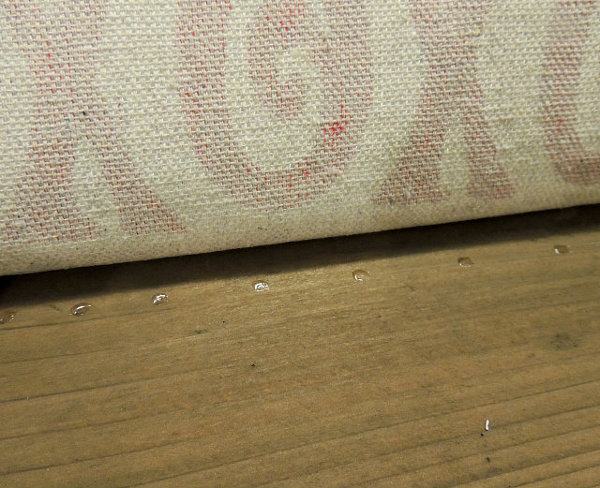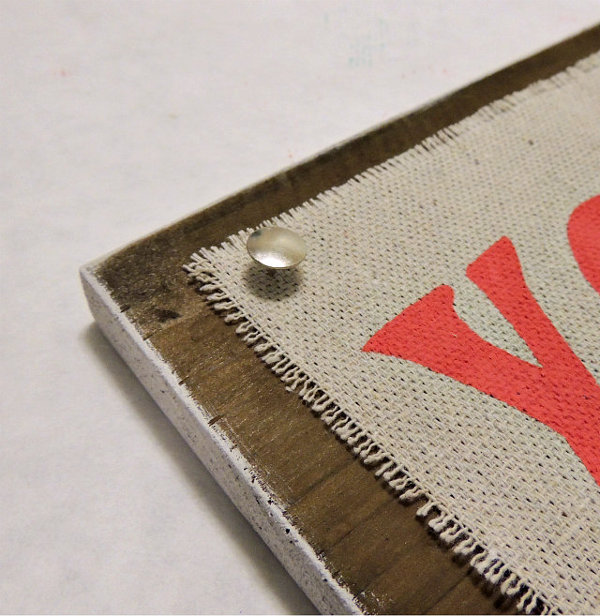 Now it's ready to display!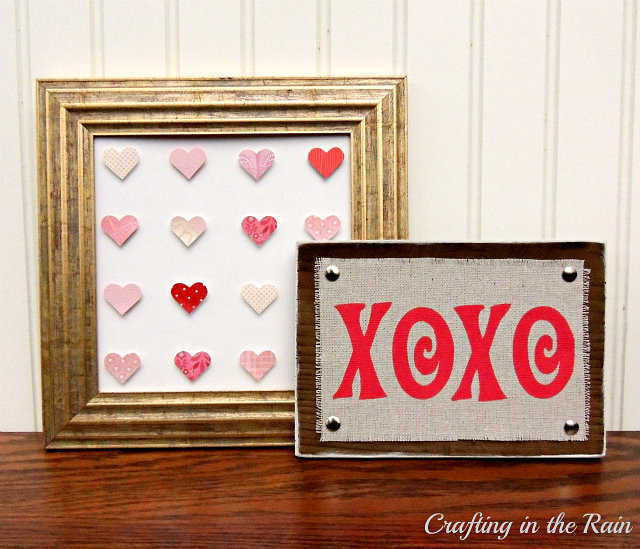 If that doesn't make you feel crafty and festive, I don't know what will.  I hope you'll make one.  Then take a picture and post it on the Craftaholics Anonymous Facebook page so we can all check it out!
-Steph
Thanks for stopping by today! For more Craft Ideas and Inspiration, follow Craftaholics Anonymous® on Pinterest!
Don't forget to enter the simplify 101 Organize your Creative Space online class giveaway!
Steph lives in the Pacific Northwest where she can usually be found cutting or gluing something. Besides making messes, she stays busy with her 3 kids, church, PTO and of course blogging.
Latest posts by Steph Paxman (see all)