Faux fur is becoming a popular crafting material! Stephanie shows us how to Sew a Fur Pillow and shares some tips and tricks when it comes to crafting with fur. Enjoy! Linda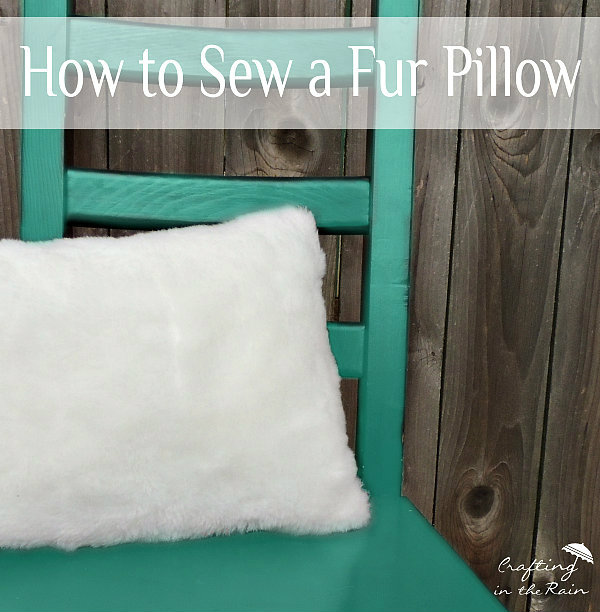 How to Sew a Faux Fur Pillow
Last month I made a fur vest for my daughter as one of her Christmas presents.   I ended up having some of the fur left over, and figured it would make a really fun pillow too. Here's how you can make your own.
Supplies:
faux fur 28 x 23 inches

muslin 23 x 20 inches
stuffing (I used the insides from an old pillow)
**How to cut faux fur**
Turn it upside down and cut it from the back with a box cutter–on top of some cardboard to protect your table or floor–instead of cutting it with scissors.  This will keep the fur on top looking nice.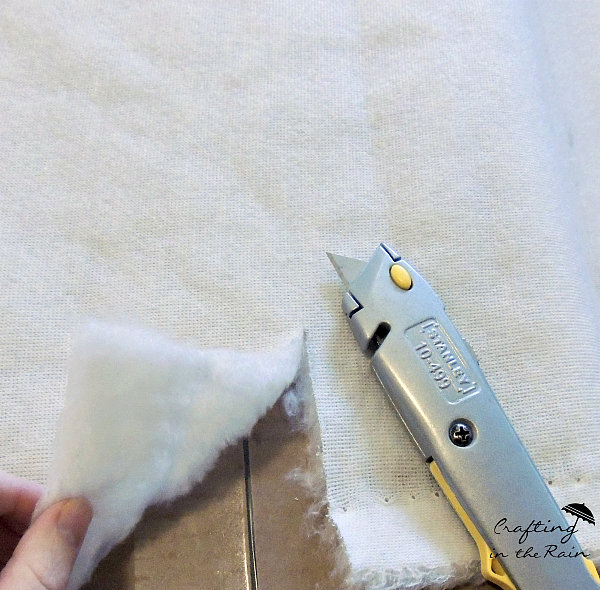 Start out by making the pillow form.  Fold the muslin so it's 11.5 inches by 20 inches.  Sew the long seam and one short seam with a 1 inch seam allowance.  Turn inside out and stuff.
Sew the last seam close to where the stuffing ends.  Cut remaining fabric to about 1 inch. (This will be a visible seam, but it doesn't matter)
Place fur right side up and fold it over the pillow, overlapping.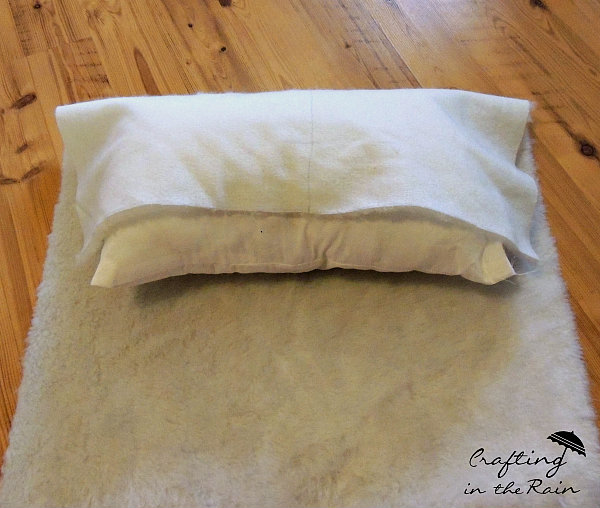 Pin one side close to the pillow form. Mark the other end of the pillow with one pin.  Slide the pillow form out and sew both sides of the fur.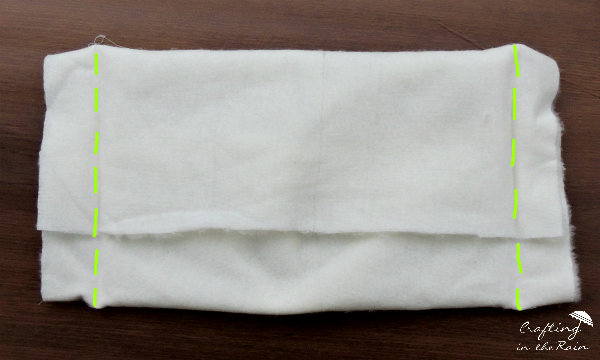 Turn pillow cover right side out and put the pillow form into the back (where the fur overlaps but isn't sewn shut)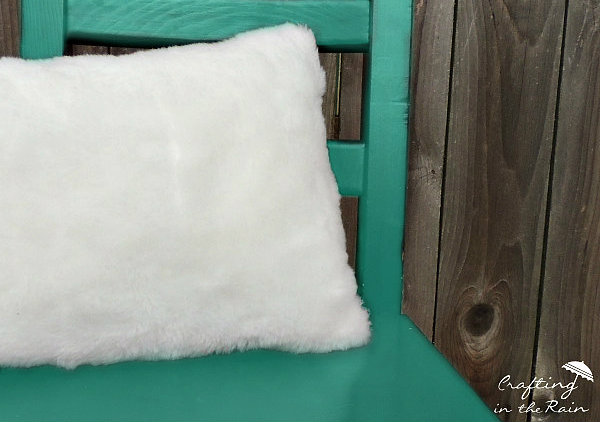 What do you think? Are you ready to brave faux fur? Hopefully this tutorial on how to sew a faux fur pillow is the jump start you needed to try it out!
New here? Follow along to get daily craft inspiration and tutorials! Oh, and lots of awesome giveaways. :)
Share and Enjoy
Steph lives in the Pacific Northwest where she can usually be found cutting or gluing something. Besides making messes, she stays busy with her 3 kids, church, PTO and of course blogging.
Latest posts by Steph Paxman (see all)