If you love Vintage fabric, you are going to LOVE Stephanie's Name Place cards! Perfect for Thanksgiving. Plus, check out her awesome trick for faking fancy handwriting! -Linda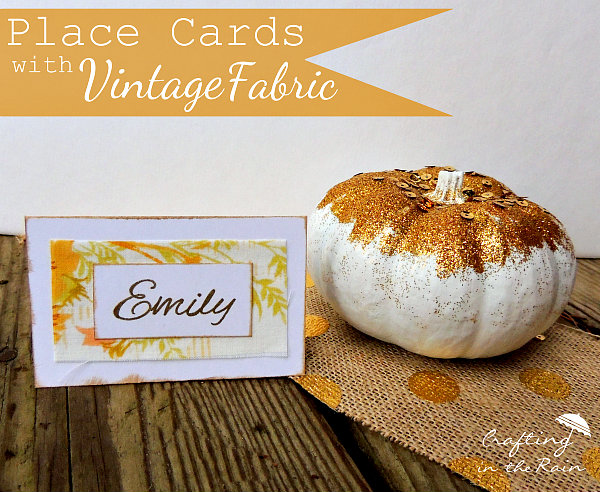 Vintage Fabric Place Cards
With vintage fabric and patterns making a huge comeback these days, I thought it would be really fun to incorporate some into our Thanksgiving table this year.  They are easy to put together, and add some fun color to the settings. Start by finding some vintage fabric.  Places like thrift shops, yard sales, or even asking friends can turn up some great pieces.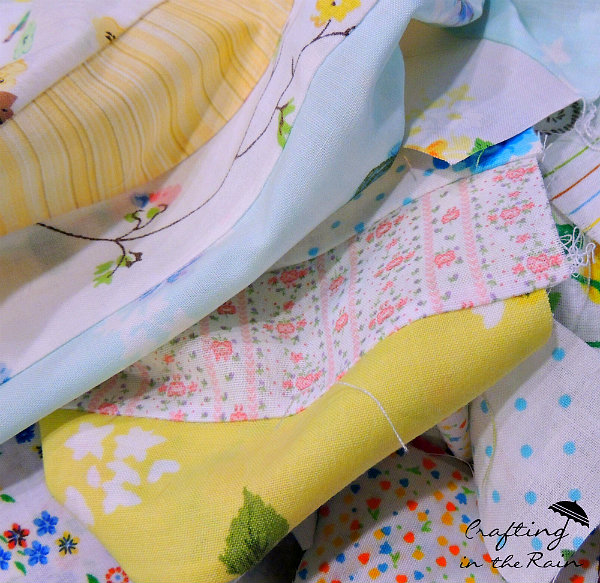 Other supplies you'll need are white cardstock, Fabri-Tac glue, paper trimmer, gold metallic Sharpie and brown ink pad.
Cut a piece of cardstock to 4×5 inches and fold it half way, at the 2.5 inch mark.  Cut fabric to 2×3.5 inches.
The coolest part of this project for me was the fake fancy names I put on them. Not that the names are fake, but my handwriting isn't steady enough to hand-letter them.  So here's what I did.  I found a font I liked (this one is Alex Brush) and typed all the names I needed.  Then I changed the font color to a very light yellow and printed them out on cardstock.  Finally I traced over the names with my gold Sharpie.  Voila!  Fancy gold writing :)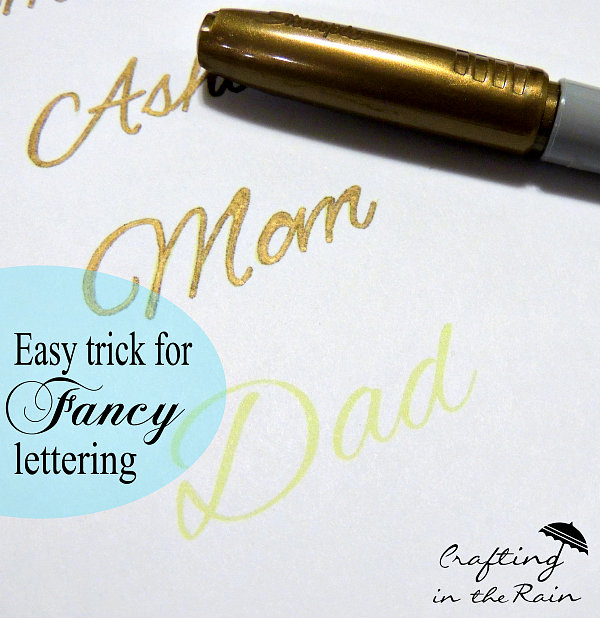 Cut out each of the names (they should be about 1 inch tall x 2.25 inches wide)
Rub brown ink along the edges of the folded cardstock and the name piece.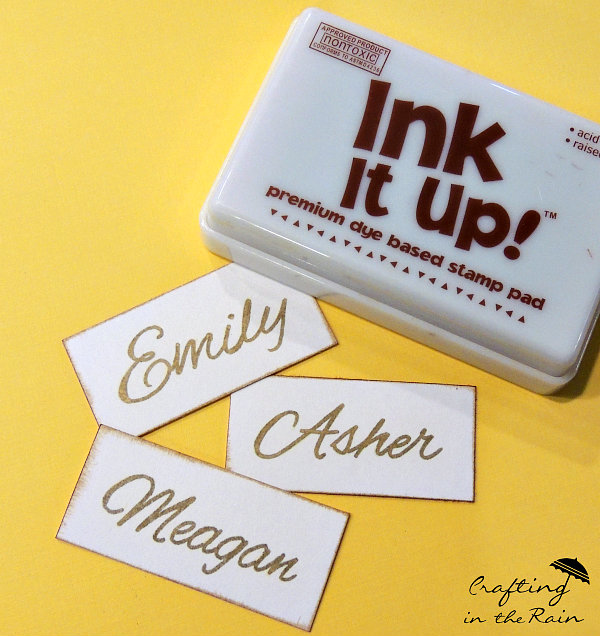 Glue down the fabric and then the name, using small amounts of the Fabri-Tac.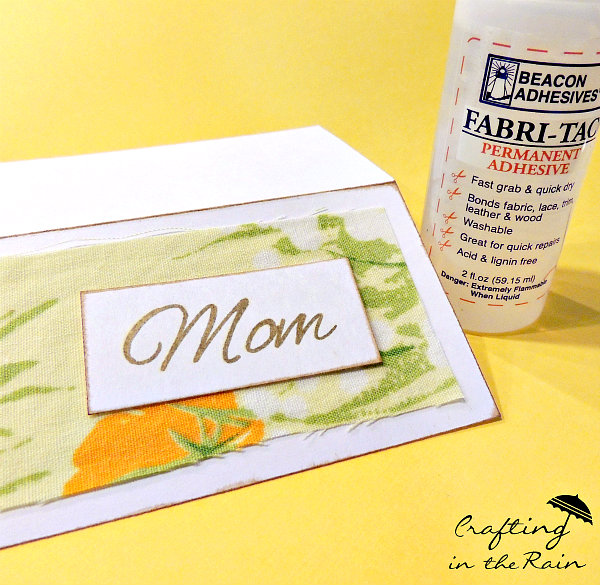 Whether you are setting a table for 2 or 20, you'll have fun making these.  And if you do, please share a picture!  I'd love to see what different vintage fabrics people use!

Steph lives in the Pacific Northwest where she can usually be found cutting or gluing something. Besides making messes, she stays busy with her 3 kids, church, PTO and of course blogging.
Latest posts by Steph Paxman (see all)