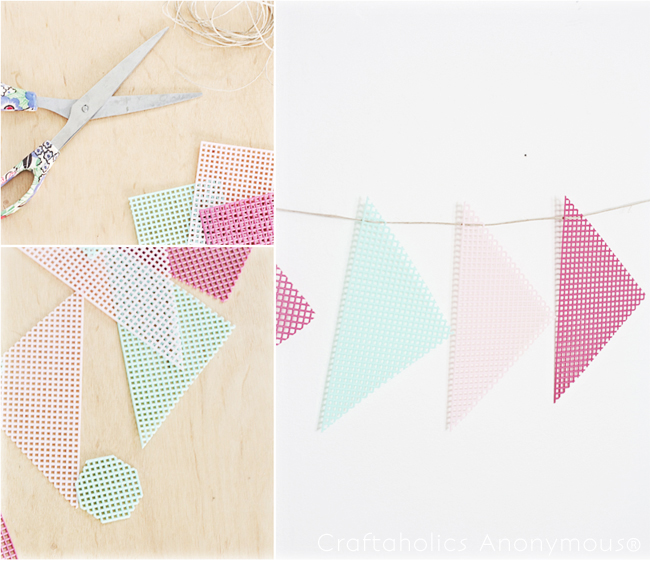 Spring Geometric Banner
by: Lidy
Spring is in the air and Easter is just around the corner! I've been trying to find ways to make the home feel bright and airy to help celebrate this refreshing new season! I decided to make a lovely little Spring Geometric Banner to hang up in our home, it's perfect for that pop of color and enough to make everything feel a bit more festive!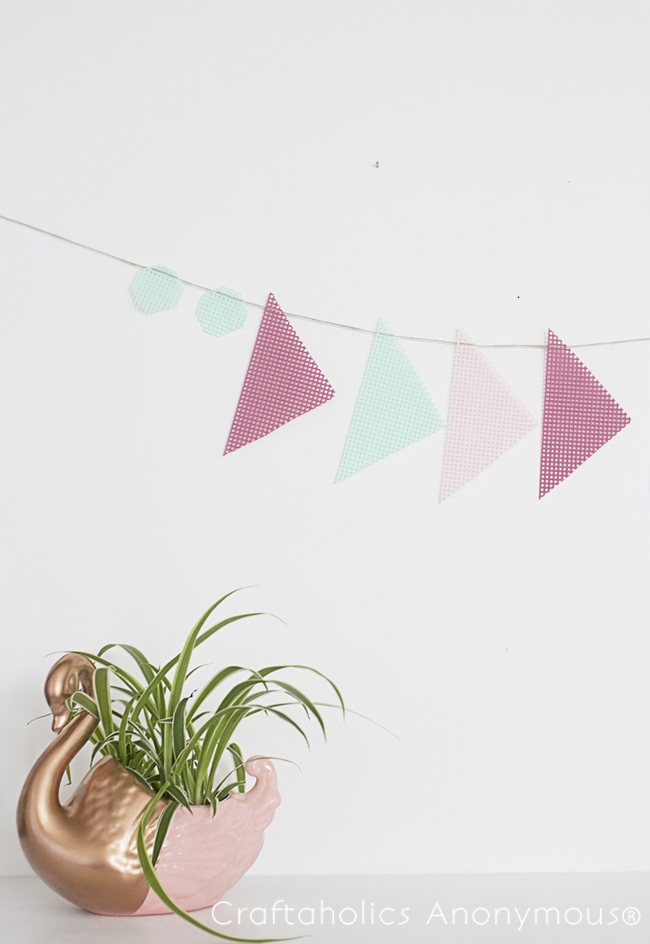 Supplies you will need: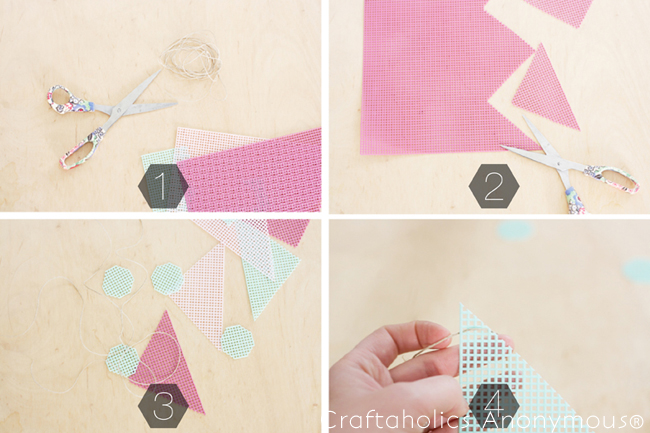 Geometric Banner Tutorial:
1. Gather your supplies
2. Decide what fun shapes you would like and carefully cut out with your scissors
3. You can use the first cut outs as guides so your shapes are all unison (I went with triangles, but added a few octagons for fun)
4. Slide your twine through the grid holes and you're done! Simply tape them up on the wall and enjoy!!!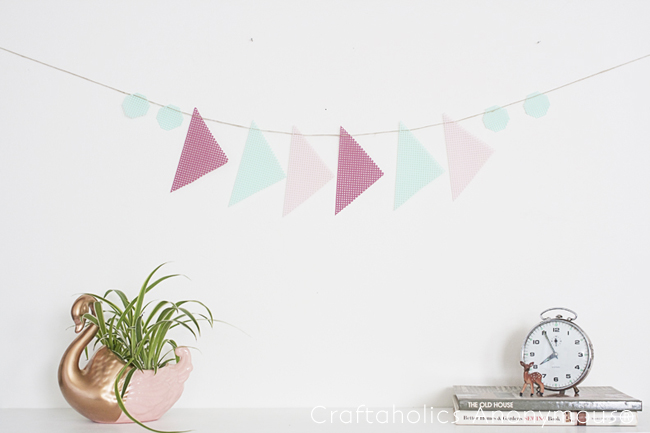 This banner only cost me about $2 to make, which alone is worth it! I think it adds great texture and color to the walls and would make a great touch to any party! You can hang them any way you would like, the grid holes make for a lot of fun options – all lined up or random!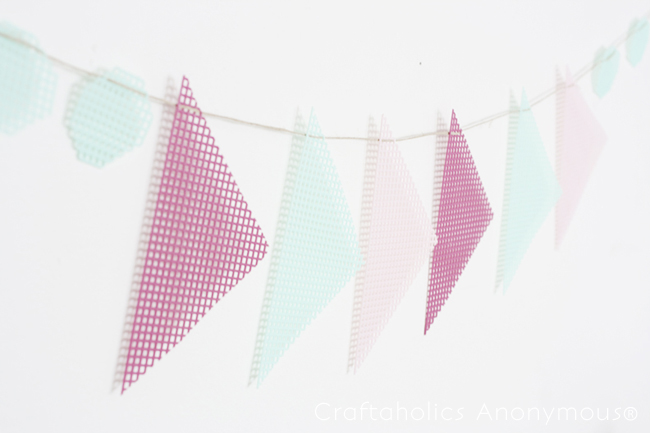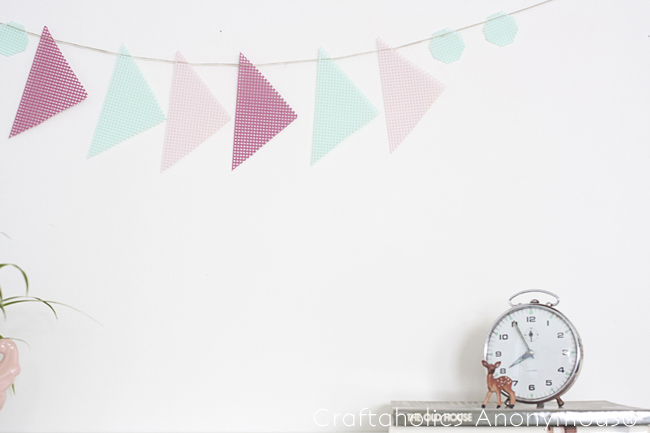 I picked soft pastels for spring, which I thought would be a nice change. You could add a pop of gold or copper by adding colorful ribbon, which I think would also be a lot of fun and give it an even more modern look!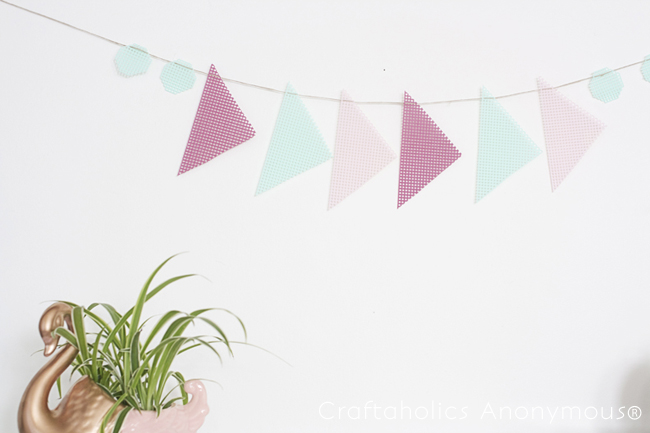 What kinds of projects have you been crafting up for spring?!
XOXO, Lidy
 Have you entered the Silhouette CAMEO giveaway??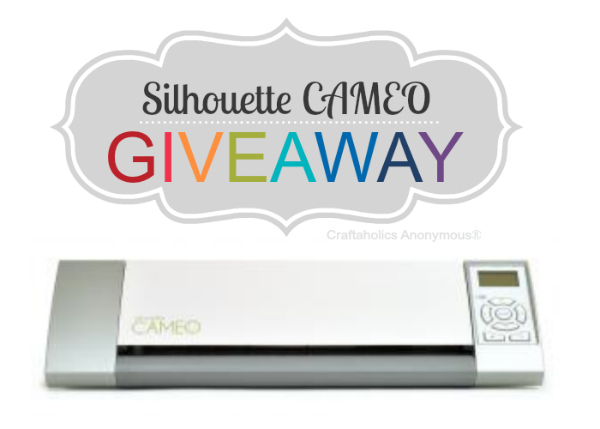 Follow along on Pinterest for MORE CRAFT IDEAS!

Hello Lidy is a husband and wife team that focuses on creating and cultivating unique spaces that integrate original handmade designs and vintage pieces, while keeping up on current trends and designs.