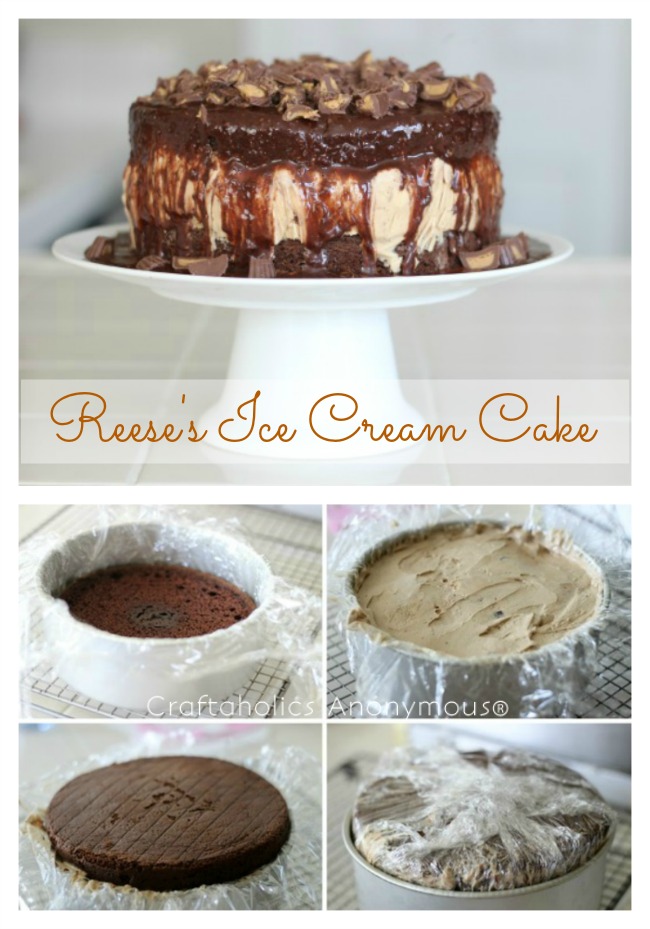 Delicious Peanut Butter Chocolate Ice Cream Cake Recipe 
Hi everyone! It's Brandy from Gluesticks and today I am sharing a delicious cake that I recently made for my son's 11th birthday. He absolutely loves Reese's peanut butter cups and so I decided to make him a Reese's cake. Better yet, a Reese's Ice Cream Cake! And it was pretty simple to do!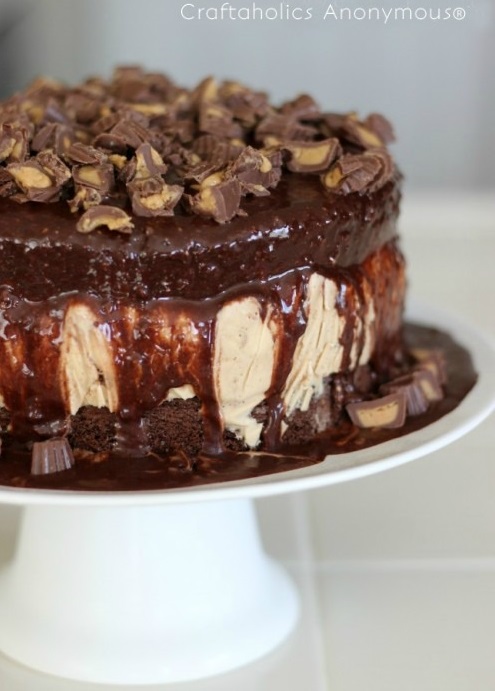 To make mine, I use a boxed peanut butter cake mix (baked according to directions in my deep (3″ deep) 8″ cake pan. It takes an entire box of cake mix to fill it up.
Once it has cooled, I slice it in half. I add a couple of layers of plastic wrap inside my pan and put back one of the cake layers.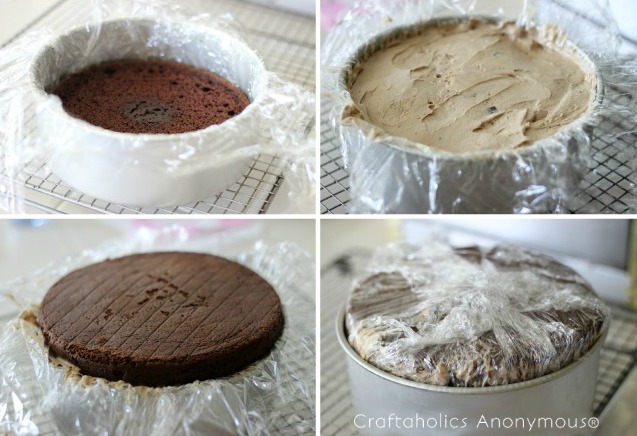 Then I spread an entire container of ice cream (1.75 quart) on top of the base layer of cake. It helps to let the ice cream sit on the counter for 10-15 minutes to soften it before spreading.
I then add the other cake layer on top and press to help it pack down the ice cream.
I wrap it with the plastic wrap and place it in the freezer for 2 hours.
You can use a container of store bought frosting, but I like this recipe. I warm it in the microwave at 20 second intervals until it is warm and easy to pour.
Then I pour it over my cake and sprinkle with toppings.
It is ready to serve, but if you need to wait you can freeze it. The frosting won't harden, it will stay soft.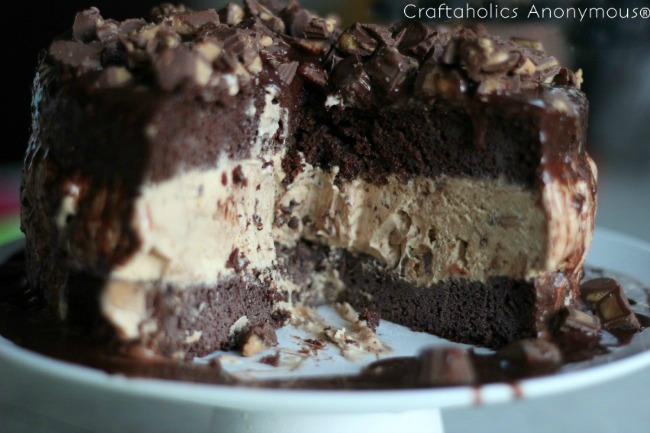 He loved his cake and so did everyone else in the family! It was a great birthday.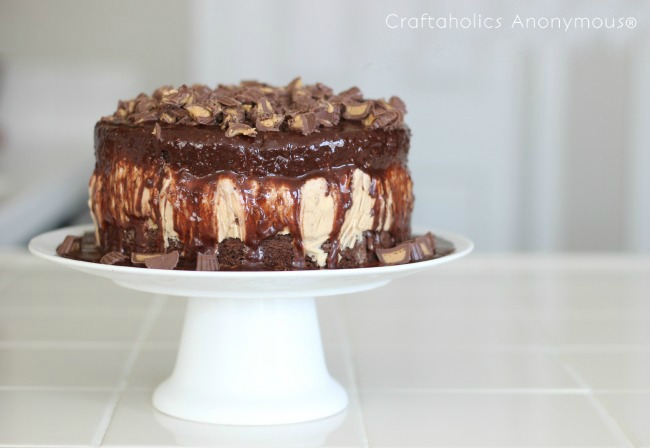 For more delicious recipes and simple projects be sure to stop by my creative space, Gluesticks!
Don't forget about Silhouette's Huge Sale going on until Dec. 8, 2014!