Hi everyone! It's Brandy from Gluesticks and I am excited to share a fun little craft that my girls and I enjoyed making. Fairy Dust Necklaces (or Pixie dust, as my two year old calls it). They were inexpensive and so fun to customize! They would make a great party favor for any girly birthday and a fun little gift for girls to make for each other for a handmade Christmas gift this year.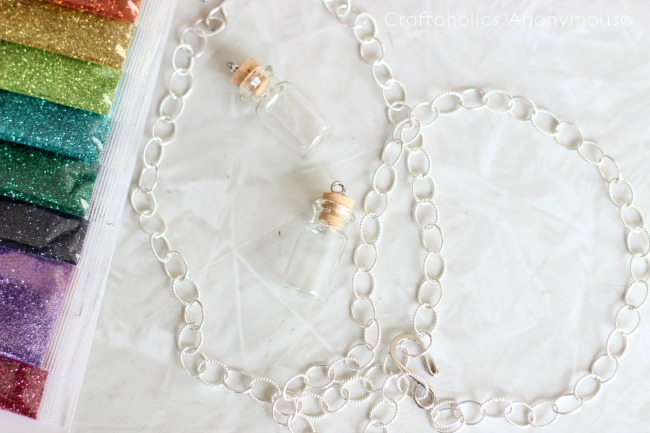 Fairy Dust Necklaces Tutorial
Supplies:
glitter
mini jar pendants (Hobby Lobby sells 2 packs)
chain or string
super glue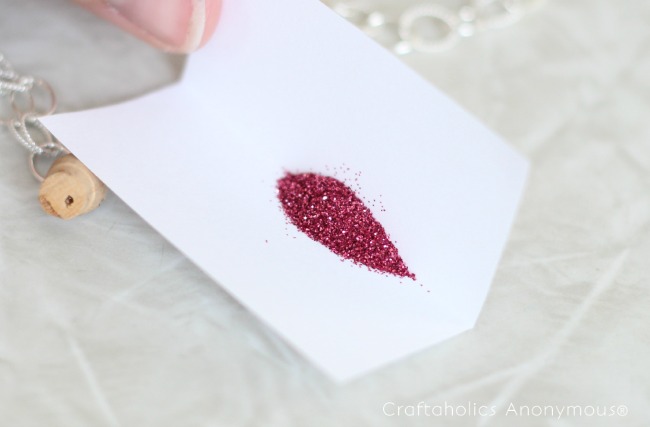 Fill jars with glitter in any variety or pattern you'd like! I use a small square of paper, folded in half, to create a mini funnel for easy pouring.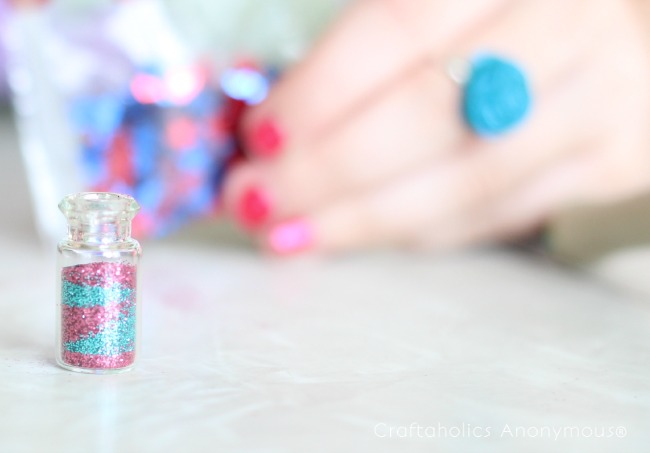 Darling, right?!?! To keep the cork from popping off, apply a small amount of super glue before popping it in place.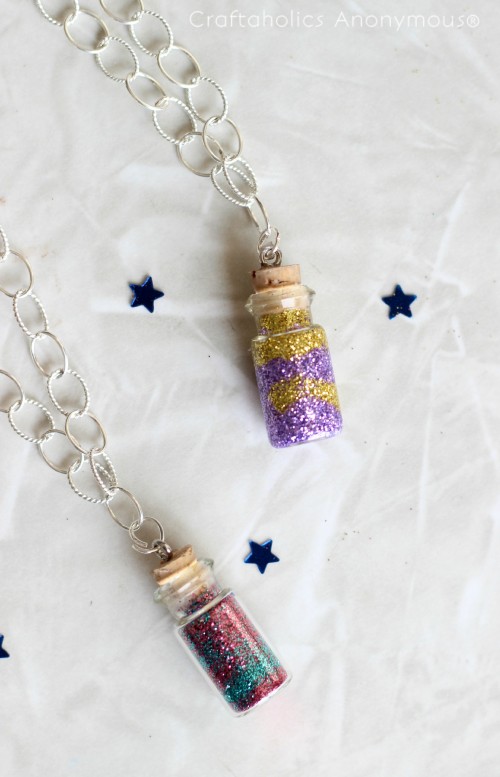 Add to a chain or string and get started on the next one! They are so fun to make you will want to make several to keep on hand for gifts.
Be sure to stop by Gluesticks for more fun kids activities and crafts!
More Handmade Christmas Gift ideas: