This easy perler bead charm bracelet craft is a great craft to keep little hands busy!
Hi everyone!
It's Sarah again from Becoming Martha, back with another fun tutorial for you.  This one is a great one to do with your tween, or even to make for yourself or a friend.  It's so simple and quick to do as well, which makes it a great option for a DIY accessory.
Perler Bead Charm Bracelets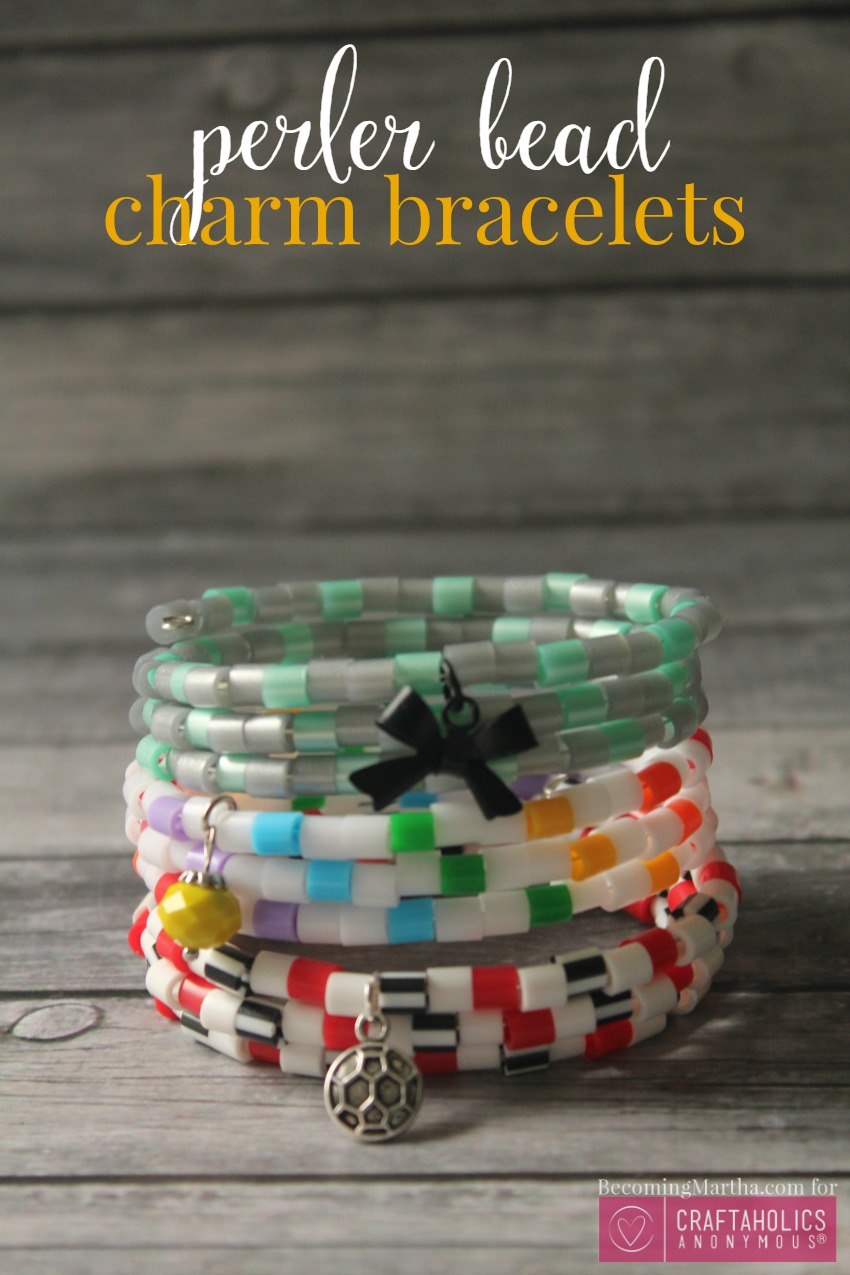 Here's what you'll need for these perler bead charm bracelets:
perler beads
memory wire
beading pliers (rounded nose and wire cutters)
charms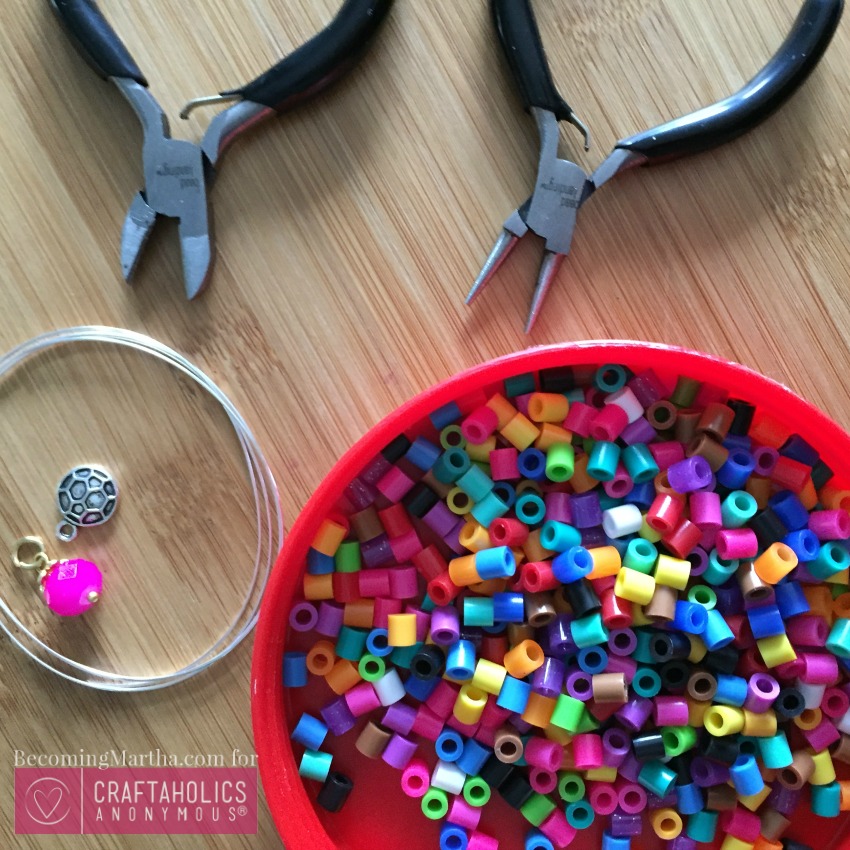 The first step is to cut a length of wire.  I cut mine to three full rounds of wire. Then, using your rounded tip pliers, twist a loop at one end of the wire to keep your beads on.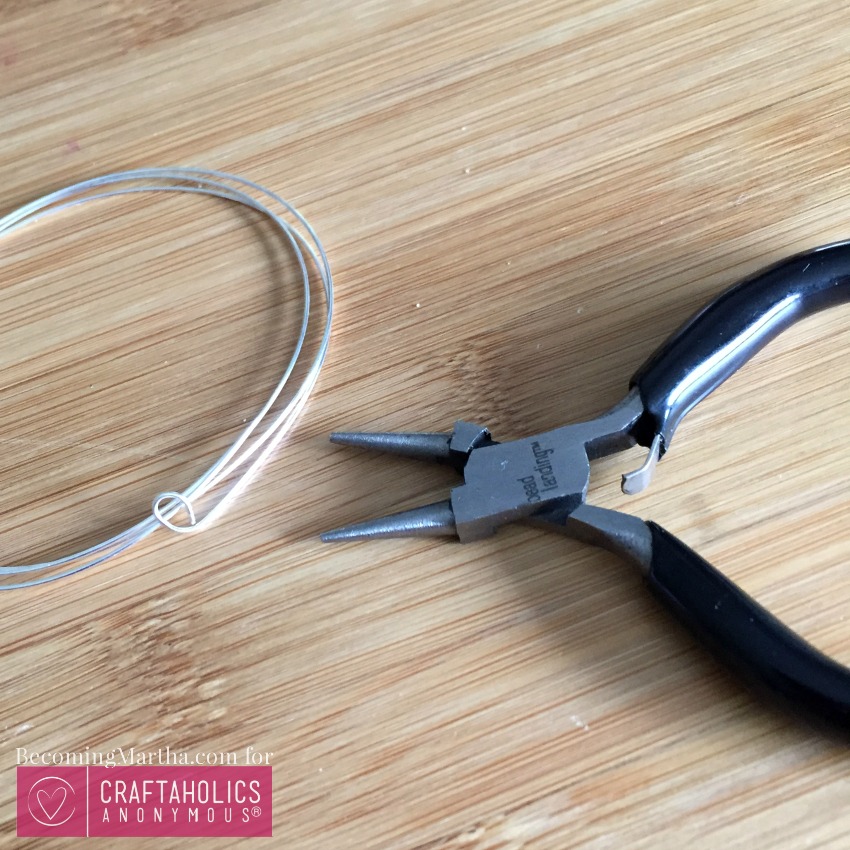 Start stringing your beads onto the wire.  The first one we made was a soccer charm and we used Team Canada colors (my daughter is a huge soccer fan and we're still in Olympic mode!).  After, we also made a more glamourous one with metallic perler beads, and a white and rainbow one.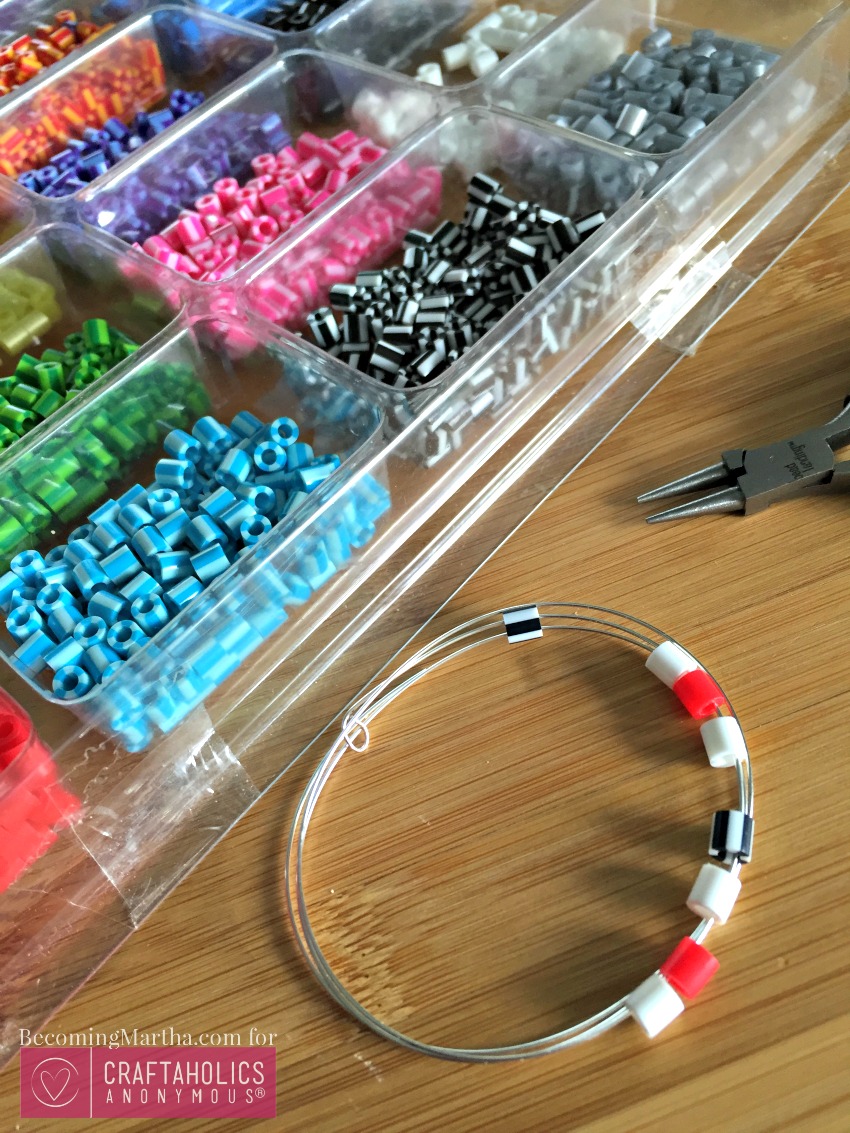 When the wire is full of beads, use the round nosed pliers to create a loop similar to the loop you started at the beginning.  Loop around twice if you have extra wire.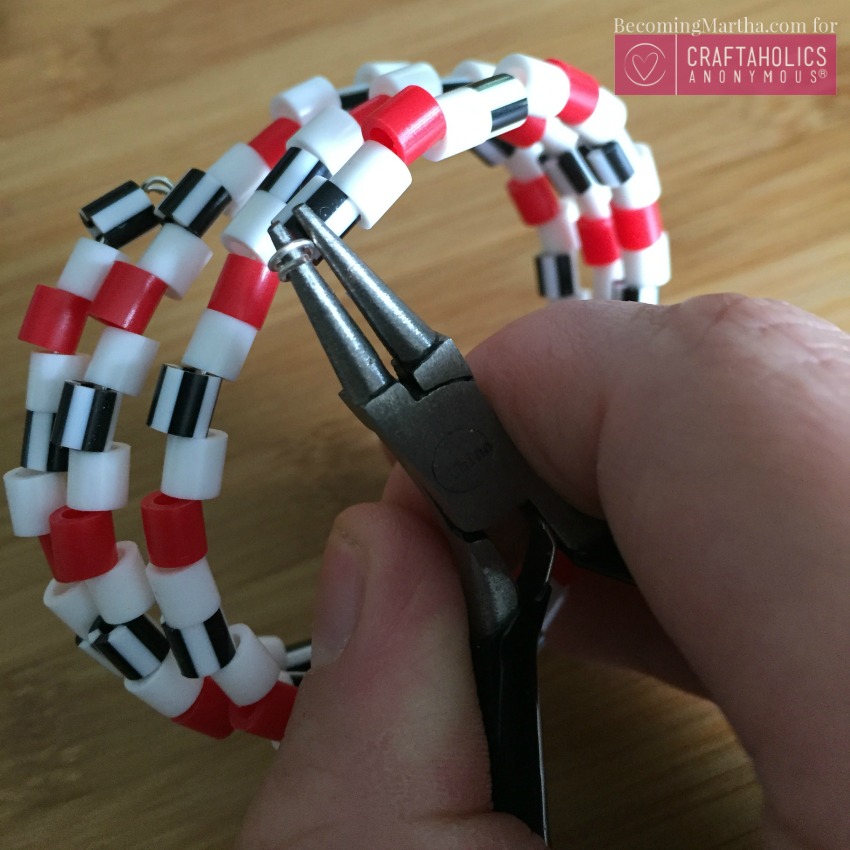 The last step is to add the charm!  We did a soccer ball charm on this one, a pretty bow on the metallic one, and a yellow colored charm on the rainbow bracelet.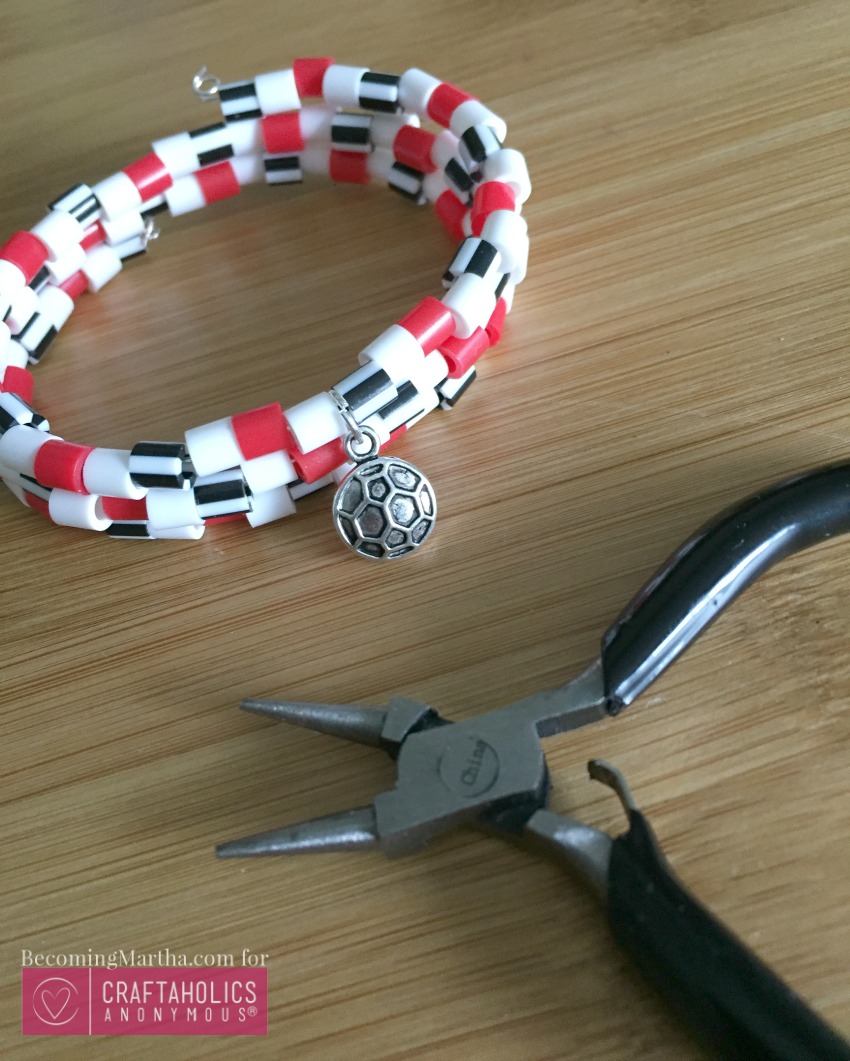 And here they are – all three of them, stacked nicely together and looking adorable.  Aren't they perfect? I love how easily customizable they are!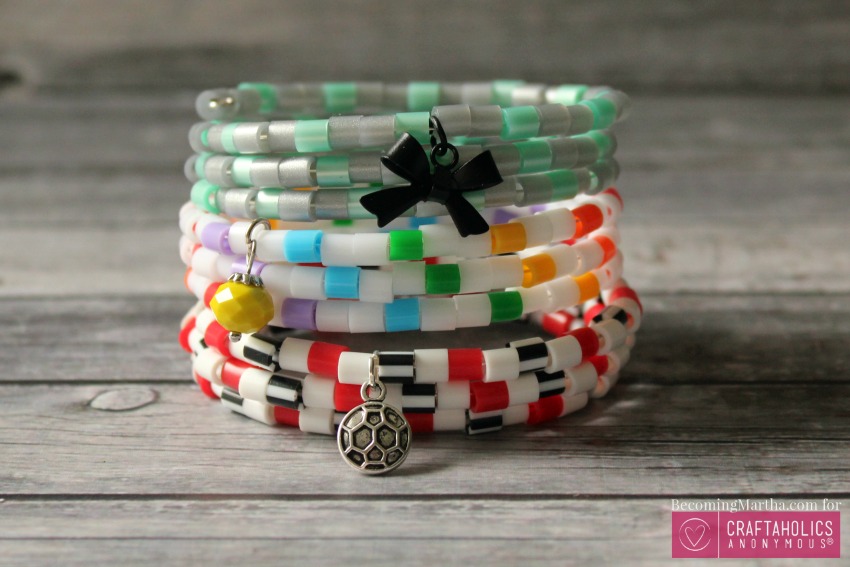 I've just started dabbling in DIY jewelry – I made a cute metal stamped necklace for my daughters soccer teammates this week that I shared over on instagram.  Make sure you follow along to see what else I create!
Thanks so much for joining me again – I can't wait to share another great idea with you next month!

More fun Perler Bead Crafts!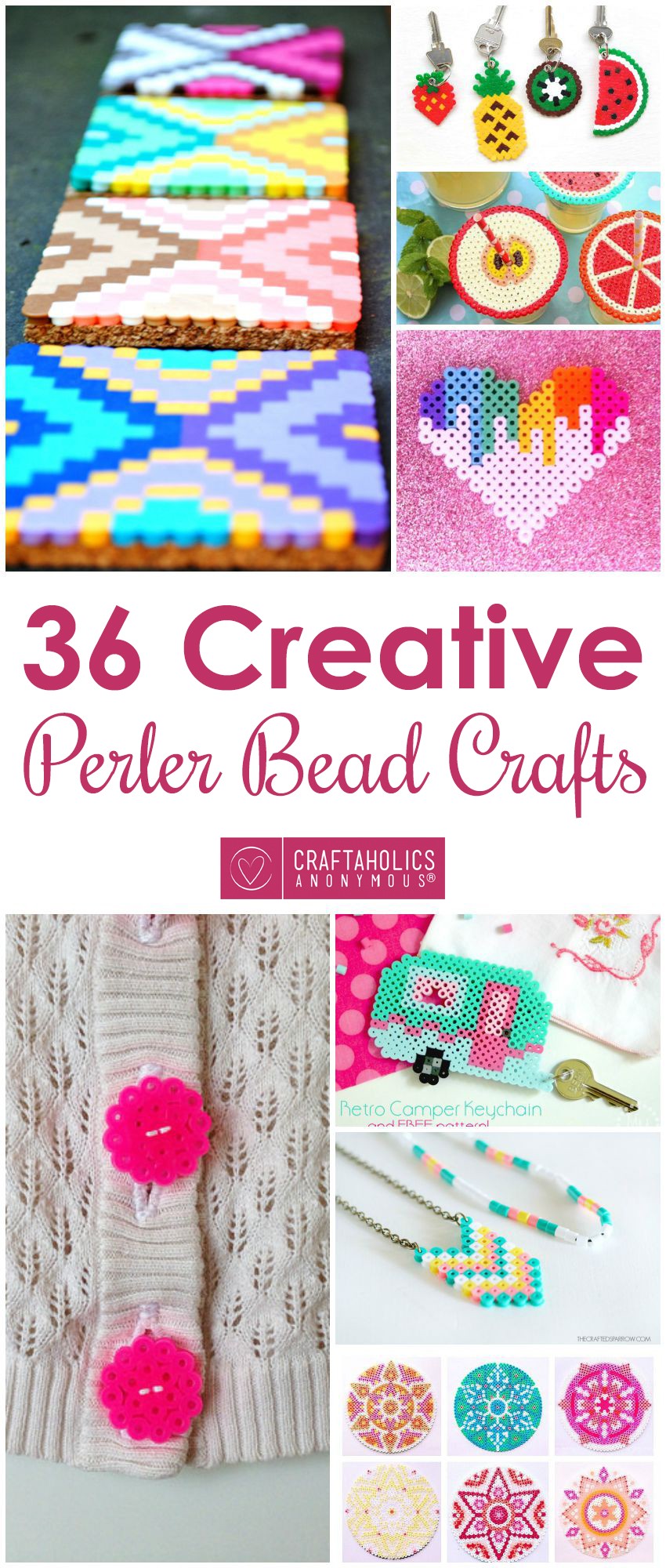 Latest posts by Sarah Desjardins (see all)