I tell my kids I have eyes in the back of my head. Which one of them still believes! There is one time every single day that I really wish I did have eyes in the back of my head….when I'm fixing my hair! ugh. Trying to see what's going on back there is usually a struggle that my tiny powder mirror and I try to tackle together. But not anymore!  Meet my new Hands Free Mirror!
Hands Free Mirror
This simple pull out mirror makes it so easy to see what my hair looks like and leaves me with TWO hands to fix it. Love it! We hung it up a little over a week ago and I have absolutely loved it. It makes it super easy and faster to get ready. And when I'm not using it, it folds flat against the wall.
My cute friend, Amanda from Impressions Shop designed this cool pull out Hands Free Mirror with her husband. They sell kits to make your own in their shop here.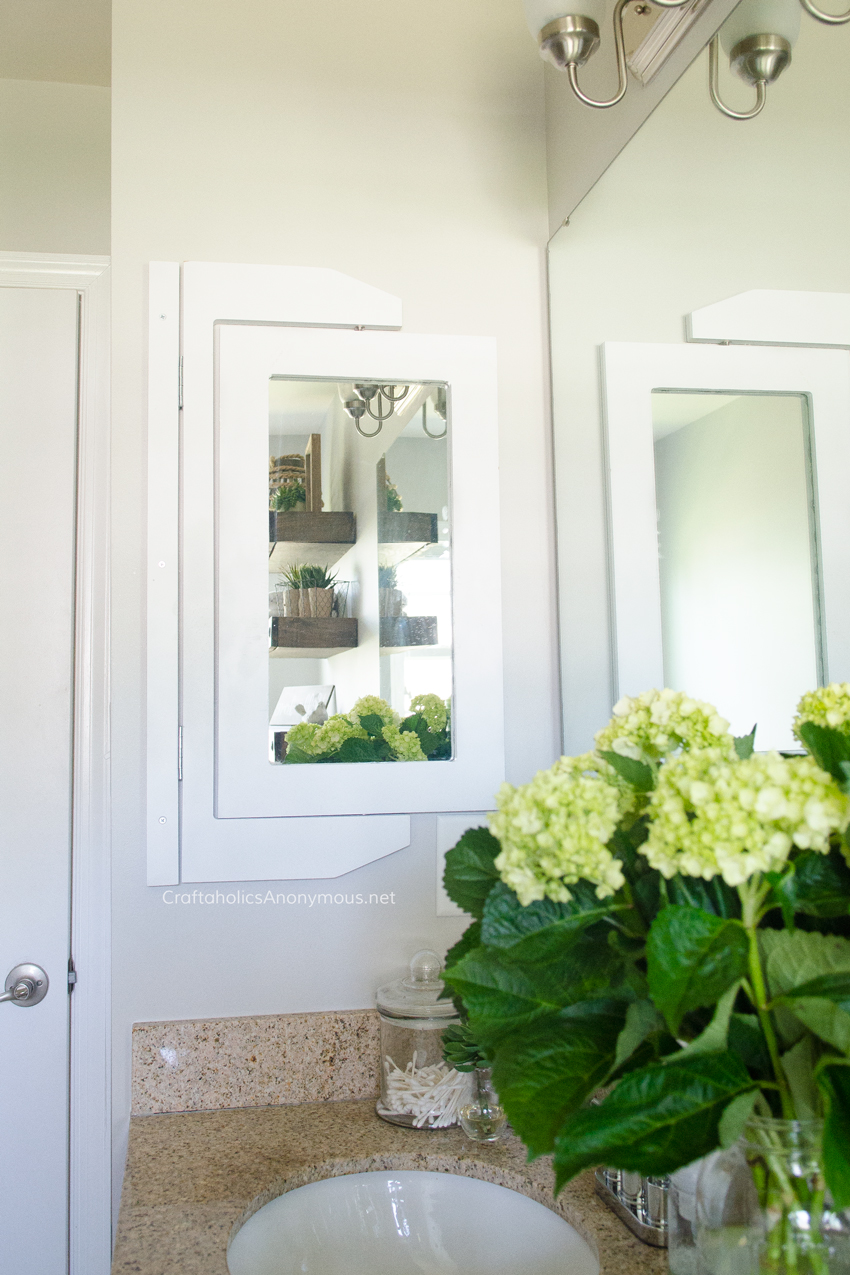 With my pregnant belly getting bigger and more in the way, it's getting hard to lean over the counter to get close to the mirror. So I like to pull out my hands free mirror and do my makeup or pluck my eyebrows and I can be only be inches away from a mirror without leaning over the counter. This invention is brilliant and a must-have for any pregnant momma! And I can only imagine as my belly gets bigger and bigger I will only be singing more praises to this fantastic mirror set up!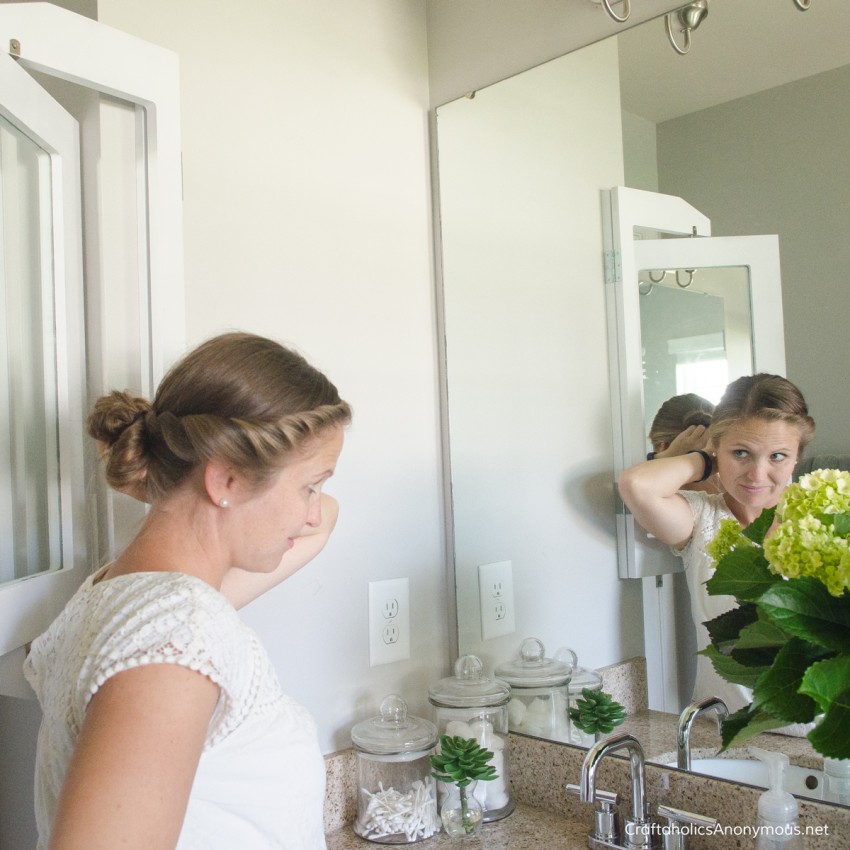 You can watch this short video to see how to make this mirror with the kit.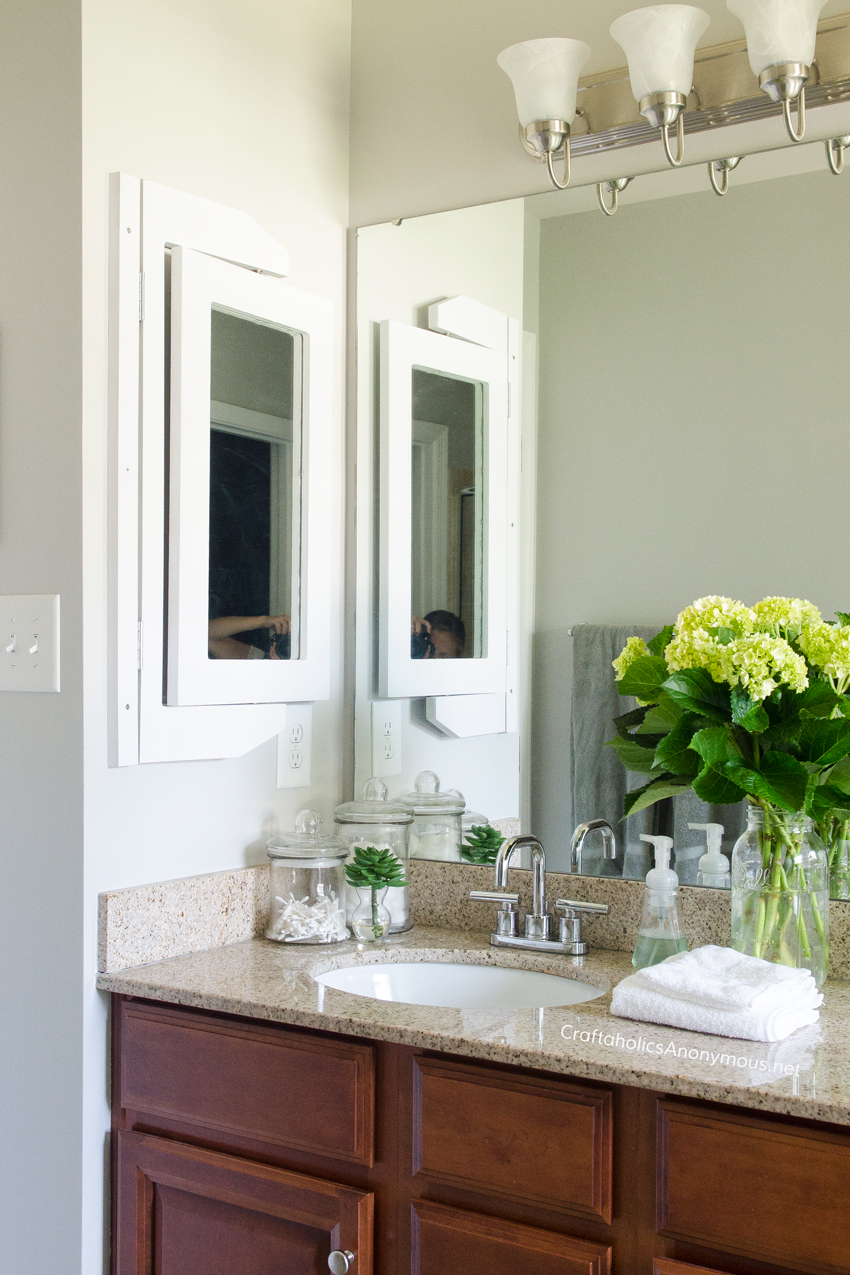 Go grab your Hands Free Mirror kit today!
Disclosure: I received free product to try. All opinions are completely my own.
Share and Enjoy

Hi! I'm Linda, the craft addict behind Craftaholics Anonymous®, a craft blog. Crafting is cheaper than therapy, right? When I'm not DIYing something, I can be found taxiing around our 4 crazy kids or working out. Or shoe shopping... because you can never have too many shoes! Happy crafting! ♥