Kori, Creative Team, is here to share an adorable kids party craft idea! Kids will have a blast making this. Enjoy! -Linda
Kids Party Craft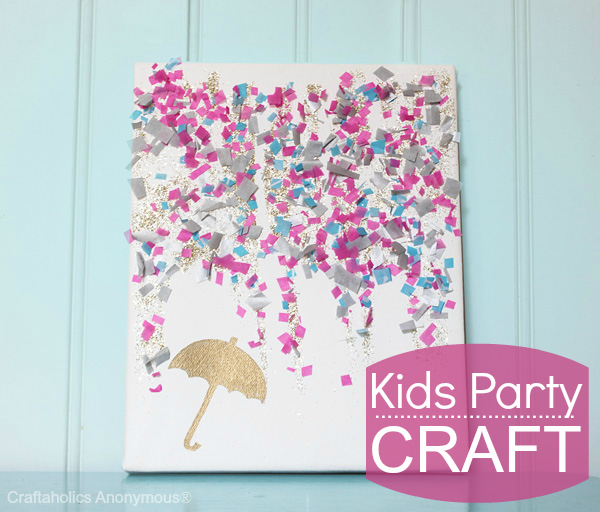 Whether you are looking for a kids party craft that can double as a party favor or just a rainy day activity to do with the kids, this confetti party craft is sure to delight! There is just something about glitter and confetti that makes you want to party. So when I was thinking of party crafts, I couldn't get confetti out of my head!! Inspired by the melted crayon designs, I decided that a canvas art piece would be fun to create!
How to Make a Confetti Canvas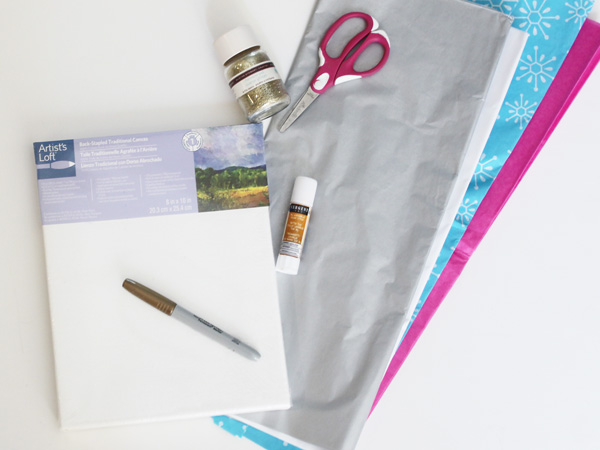 For our confetti party craft, we started out with leftover tissue paper, glitter, scissors, an art canvas, and a gold Sharpie.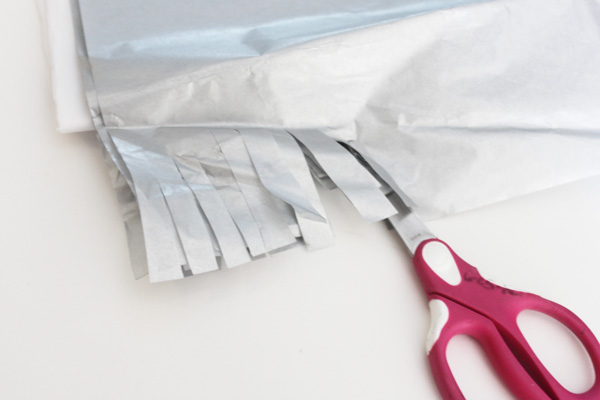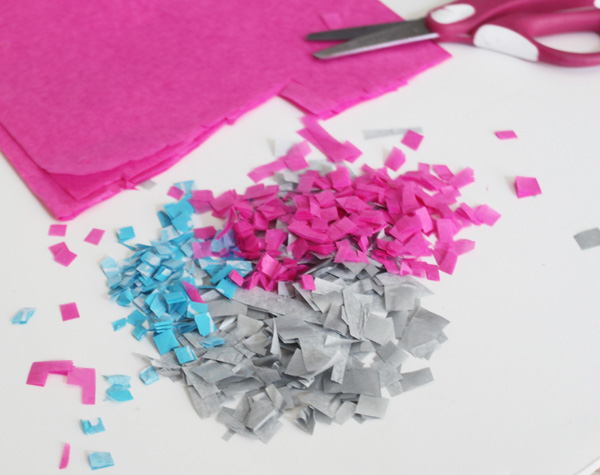 To begin, each child cut their scraps of tissue paper into little squares (we cut fringe and then cut across, but they can really cut any way they wish, as long as the confetti is small) Once we had a pile of confetti, we used glue sticks to draw on our canvas. I told them to cover the top with glue and draw some stripes down, which left some white space at the end for drawing!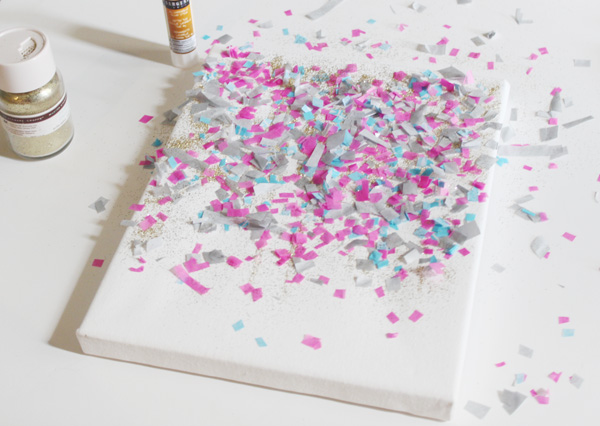 Next, we lightly sprinkled on glitter, then covered the glue with our confetti, then sprinkled more glitter. You have to make sure there is a build up of the glue by applying it thick for everything to stick (which is never an issue with my two kids!).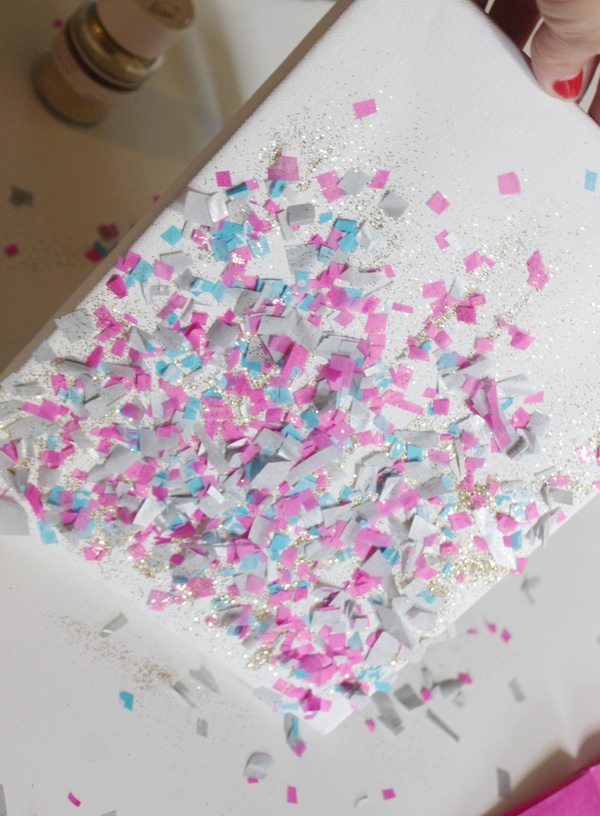 Once it's covered, hold up the canvas over paper and tap it to get rid of the excess glitter and confetti. Everything left should be stuck to the glue! You can also use traditional glue if you prefer, but if you do, make sure you let it dry before tapping off the excess glitter and confetti.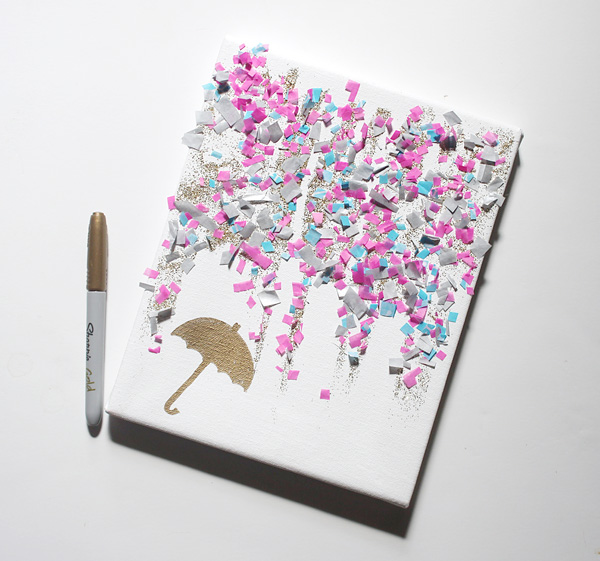 Now is the time for a little extra creativity! We love gold and silver sharpies at this house, so it only made sense to use them for our confetti party craft! You can draw simple shapes to create a number of different designs on your canvas. I drew an umbrella, but you could do a bunting banner across the corner, balloons, a sailboat, or anything else that would go with your party theme! You can also draw these before the kids do the confetti and they can work the glue over and around it!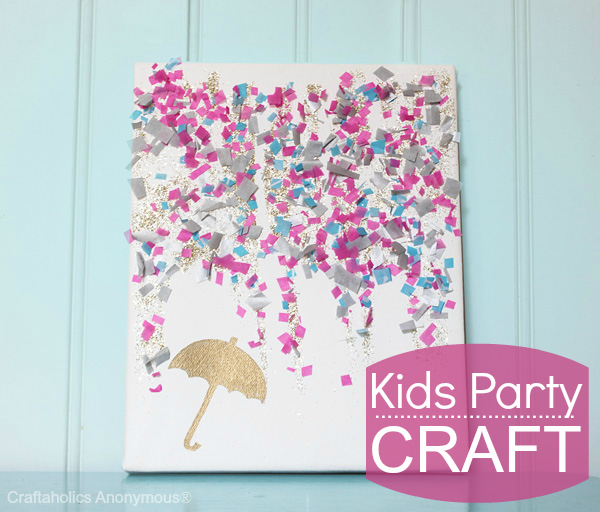 I hope you have fun with the confetti party craft!
Happy crafting!
Kori
***
Lifestyle Crafts is having a 4th of July Sale that starts today! You can get an extra 20% off sale prices with our exclusive discount code: CRAFT
Run over and save big at Lifestyle Crafts now until July 3, 2013!

*Google Reader is going away on July 1, 2013!! Bummer! I invite you to follow Craftaholics Anonymous® on Bloglovin! so that you don't miss a single craft tutorial!