Italian Roast Beef Recipe
by: Amanda from Old House to New Home
Growing up, we were not a meat and potatoes type of family. Since the majority of my meals came from either my Mom's or Grandma's kitchen, who are both Lebanese, we ate a ton of rice and pasta. Meat, especially beef, was not often the centerpiece of the meal. We didn't have beef stew, meat loaf, or pot roast, unless my Dad won out and got to pick the meal. My mom and I would have happily eaten pasta or rice dishes for every meal ( I can't say that this has changed much over the years! )
So it's not often that I set a big beef roast on the table and call it dinner. I just can't get real excited about roasts, so admittedly, I have only made them a handful of times. So when I tell you that I LOVE this beef roast and want to make it again every week, that is a big deal!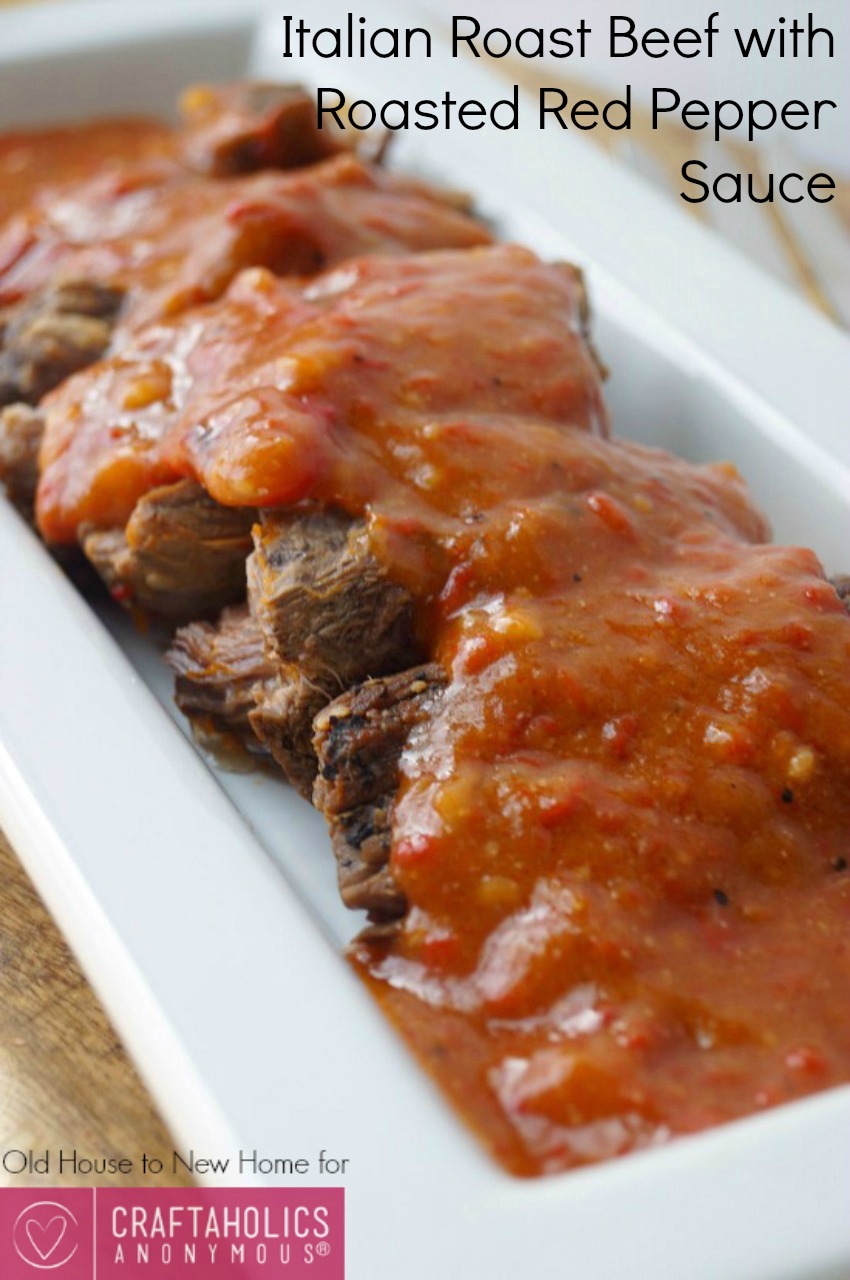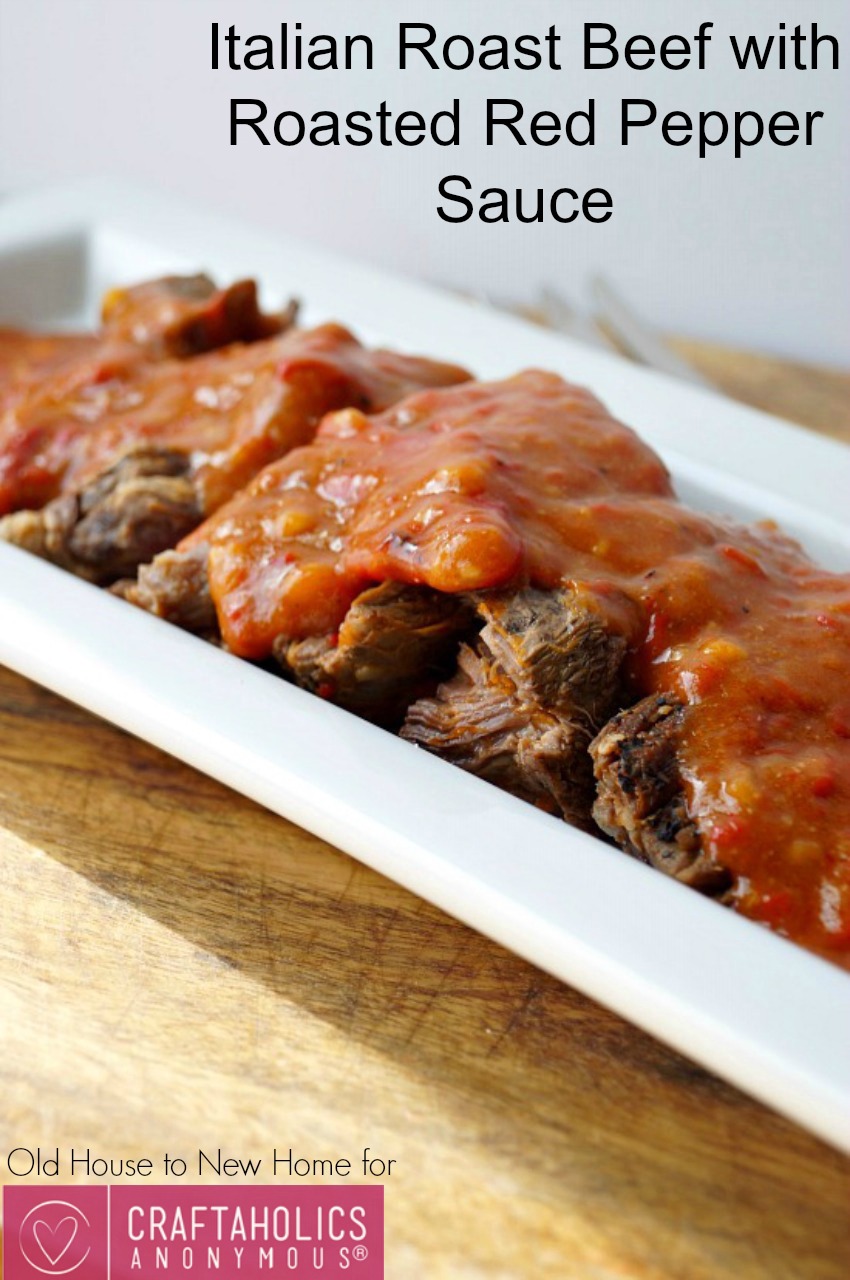 This is no ordinary pot roast. It is cooked low and slow in a rich sauce of beef stock, white wine, and most importantly, roasted red peppers. After cooking for a few hours, this roast is fall apart tender and the sauce is so flavorful that it would make cardboard taste delicious!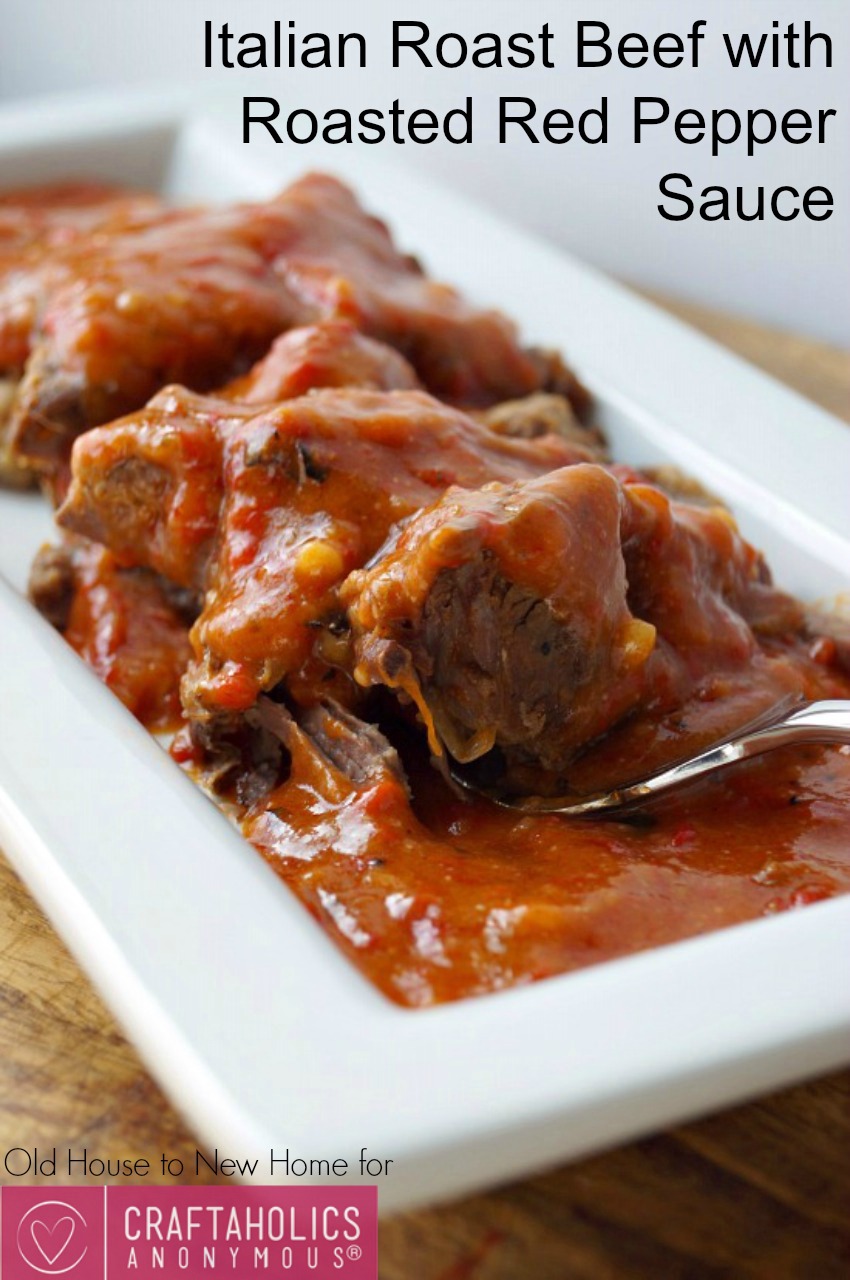 I served this Italian Roast Beef over asparagus risotto and the rice was the perfect receptacle to soak up this delicious sauce. Pasta or crusty bread would also go great with it! I made this for Valentine's Day, but it is simple enough to be made on any night when you have a few hours to babysit the oven.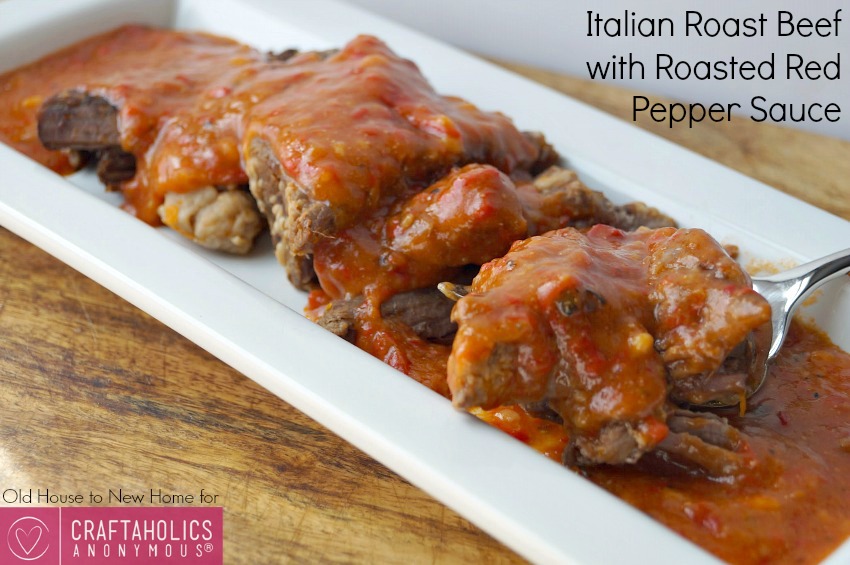 If you are a meat lover looking for a new roast recipe, or on the fence about roasts but willing to try it again, I hope you try this recipe and love it as much as we do!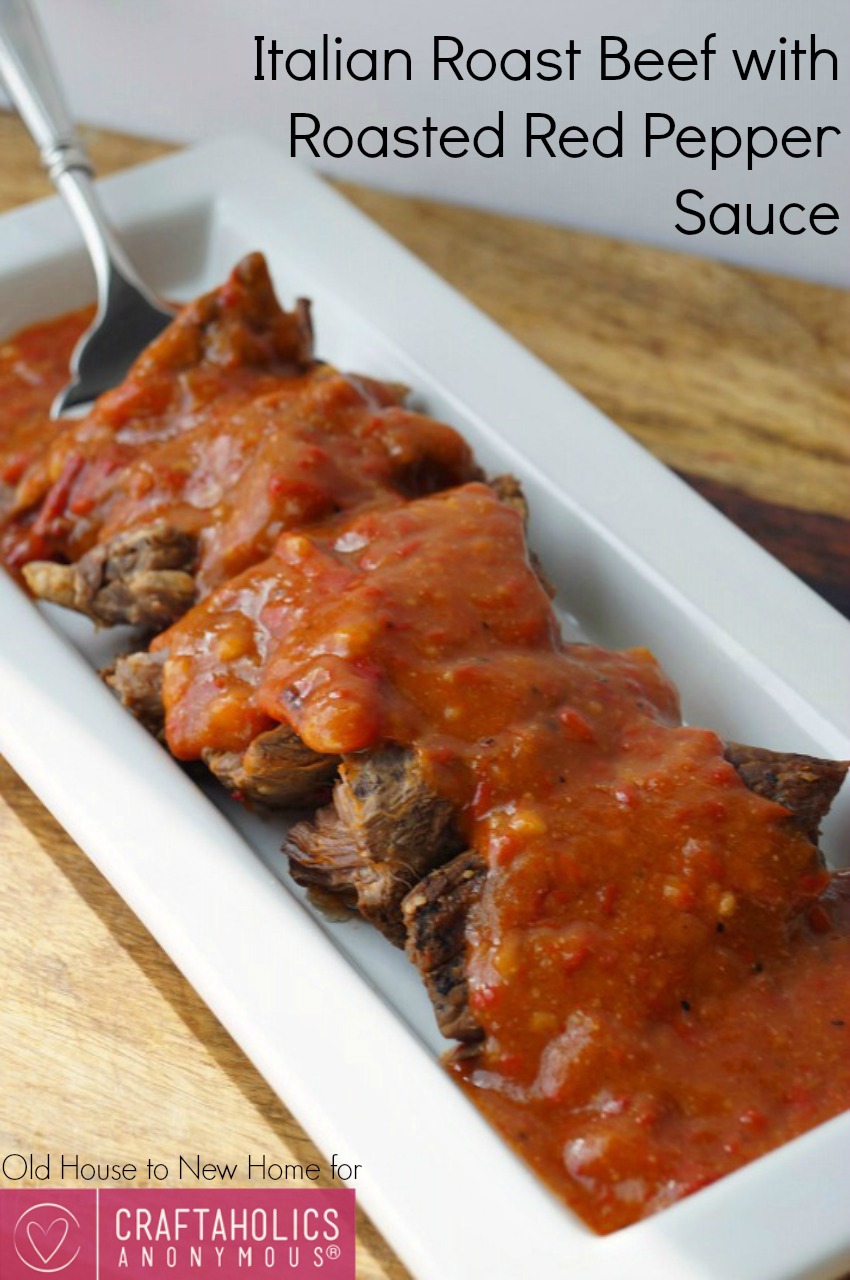 Italian Roast Beef with Roasted Red Pepper Sauce
Ingredients
Ingredients:
1 2lb. beef chuck roast
1 can tomato paste
1 32 oz. box low sodium beef broth
1/2 cup white wine or white cooking wine
1 jar roasted red peppers, packed in garlic and olive oil
1 large onion, sliced
oil, just to coat the pan
2 tbsp. of flour
Instructions
Preheat oven to 275 degrees. In a heavy dutch, pour a few tsp. of oil just to coat the pan. Place on the stove over medium heat, and when hot, place the roast in the pan. Cook for about 5 minutes, or until browned on the bottom. Add onions, tomato paste, beef broth, wine, and the entire jar of peppers (undrained) to the pot. Sprinkle with salt and pepper and then stir to distribute the sauce. Make sure that the entire roast is covered in liquid. If not covered, add more beef broth.
Put the lid on the dutch oven and put in the preheated oven. Cook to 4 hours, or until the meat falls apart. If you pull it out of the oven and it isn't tender enough, cook for another half an hour. When ready, remove meat from the dutch oven and place on a platter and cover with aluminum foil. Place the dutch oven with the sauce on the stove and turn the burner on medium. Add 2 tbsp. of flour to the sauce and whisk immediately until all lumps are gone. Cover over medium heat, or until a slow boil starts. Let simmer until sauce thickens to your desired thickness. Taste sauce for seasoning and add more salt and pepper if desired. When sauce is thickened, pour over meat, and then serve immediately! Enjoy!
https://www.craftaholicsanonymous.net/italian-roast-beef-with-roasted-red-pepper-sauce

More Yummy Recipes: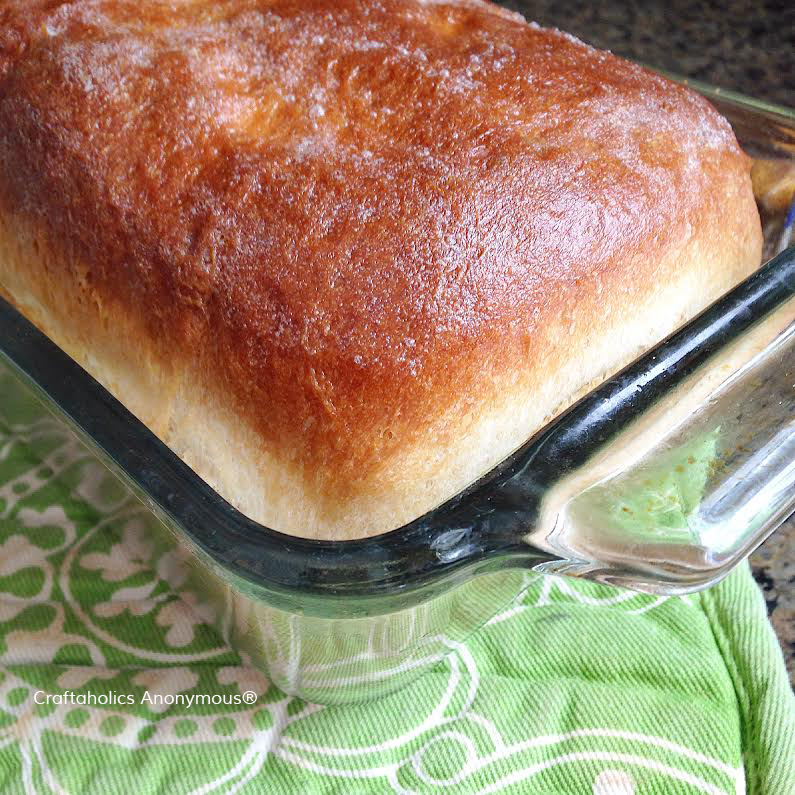 Easy Homemade Bread Recipe || Super easy trick to get the taste and flavor of homemade bread with only half the work!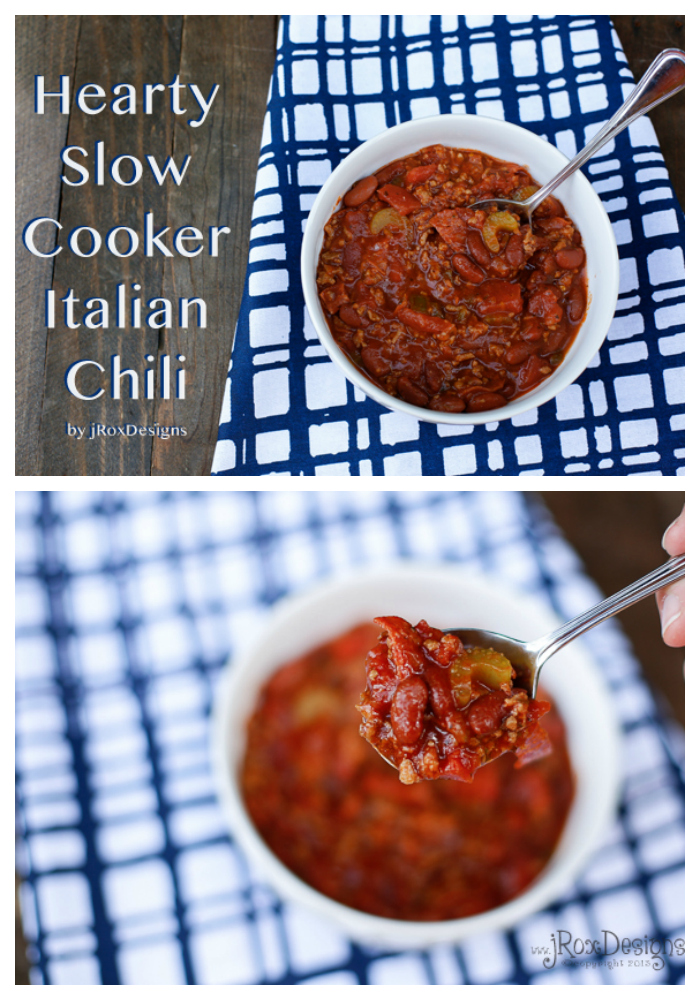 Slow Cooker Italian Chili || Easy and delicious!