Steph, from the Creative Team, is here to share an awesome tutorial on how to put kids artwork onto a potholder! This makes a fabulous handmade Mothers Day gift from the kids! Enjoy! -Linda
I love encouraging creativity in my kids, and if you're a creative soul too, you probably feel the same way. Here's a fun and easy way to turn some of your kids' artwork into a useful gift for mom, grandma or even teachers!  These ink effect paints can be used just like regular paint, only then it can be ironed and transferred to fabric.
Handmade Mothers Day Gift
I decided this would be a great way to make something special for my mom because she will actually be spending this Mother's Day with our kids while we're on vacation!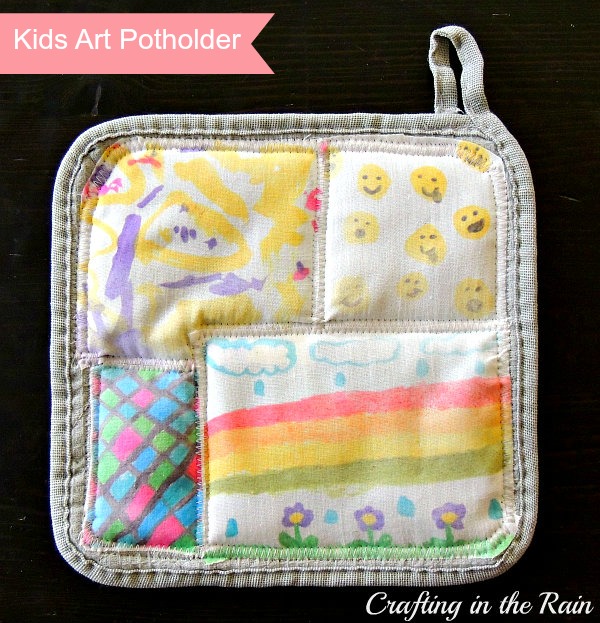 How to Make a Kids Art Potholder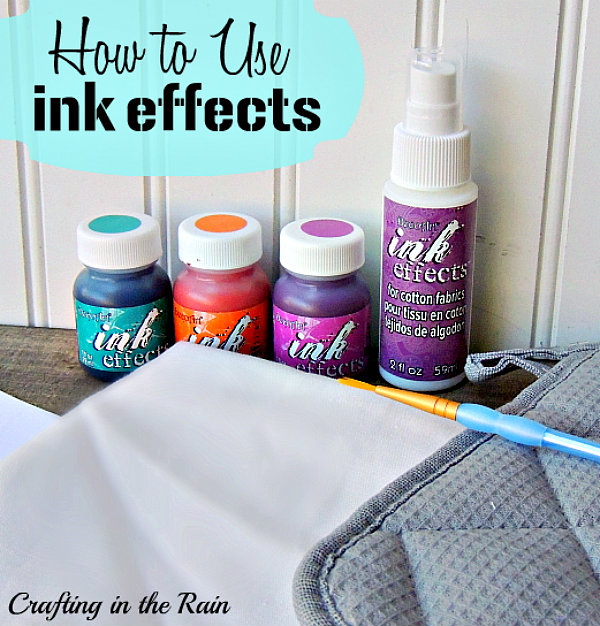 Supplies:
A potholder
White fabric
White printer paper
Paintbrush
Ink Effects paint and base spray (make sure your fabric is more than 30% cotton…mine was about 50% cotton)
Iron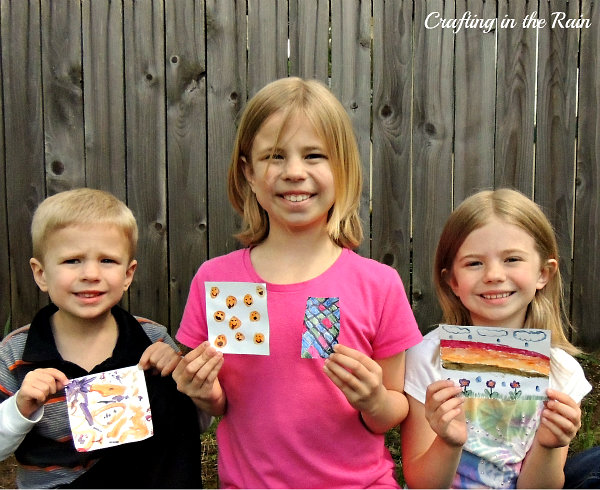 Have kids paint on plain white paper.  And resist the urge to tell them what to paint (why is this part so hard for me sometimes?) But remember letters/writing will come out backwards! Let paint dry, or speed the process with a hair dryer.  Also, note that the paint colors may be a little "off" from what's on the lid, but the lid color is what the transfer looks like.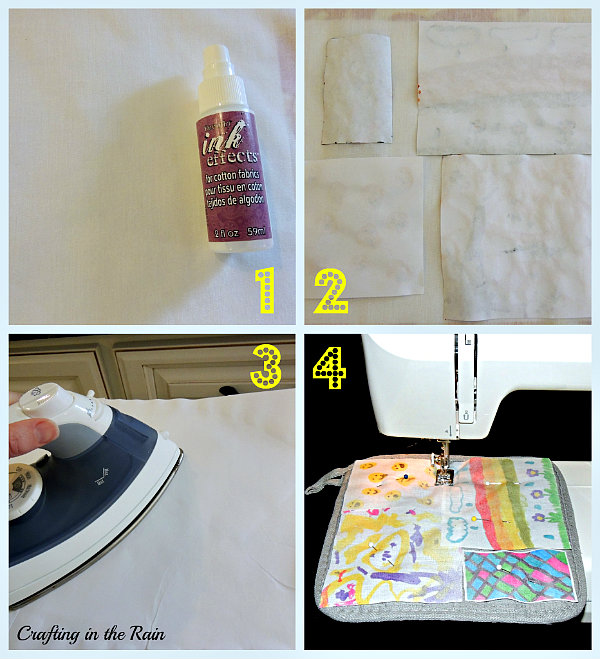 1. Mist fabric with the base spray and let dry.
2. Lay painted images face down on the fabric.
3. Cover with another plain white paper and iron over the images for 3 minutes, keeping the iron moving.
4. Cut images from fabric, pin to potholder and zig zag stitch around each one.
Trim fabric corners and threads and it's all finished!
To package it as a gift for my mom, I placed it in a pretty blue bowl with a new spoon and tongs that I'd painted on the ends.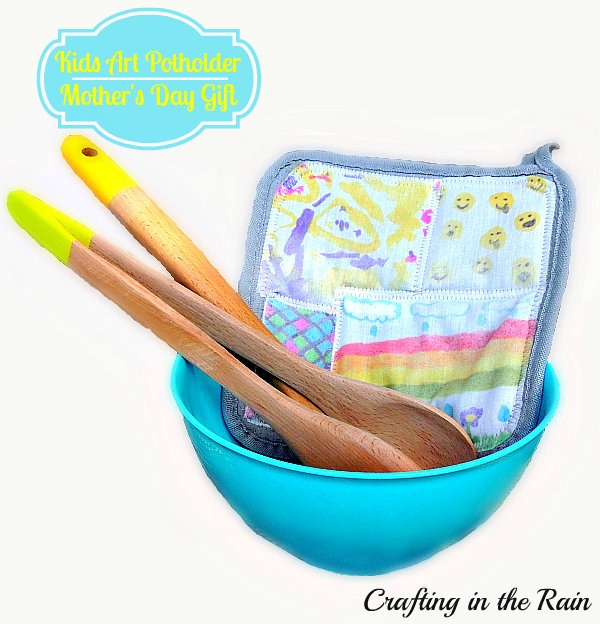 I'm sure she'll like having a bit of my kids' creativity in her kitchen, and I hope you liked it too!
For more fun Mother's Day ideas be sure to visit my Pinterest page!
happy crafting,
Steph
Enter to win the StickyGram Giveaway! 

Steph lives in the Pacific Northwest where she can usually be found cutting or gluing something. Besides making messes, she stays busy with her 3 kids, church, PTO and of course blogging.
Latest posts by Steph Paxman (see all)