Diana is here to show off her amazing craft room! You are going to love how she's organized it with different stations. My favorite part is her hanging card idea! Check it out! -Linda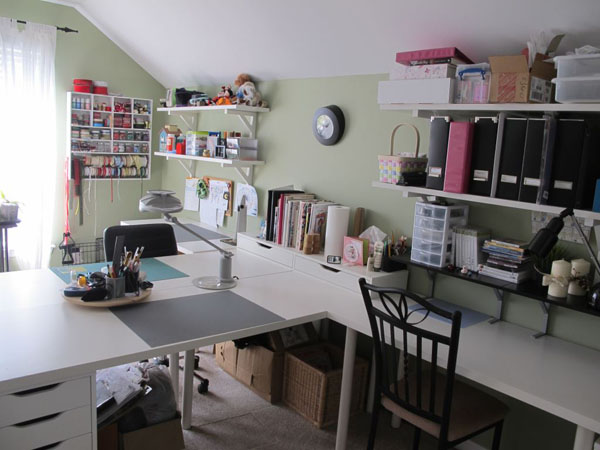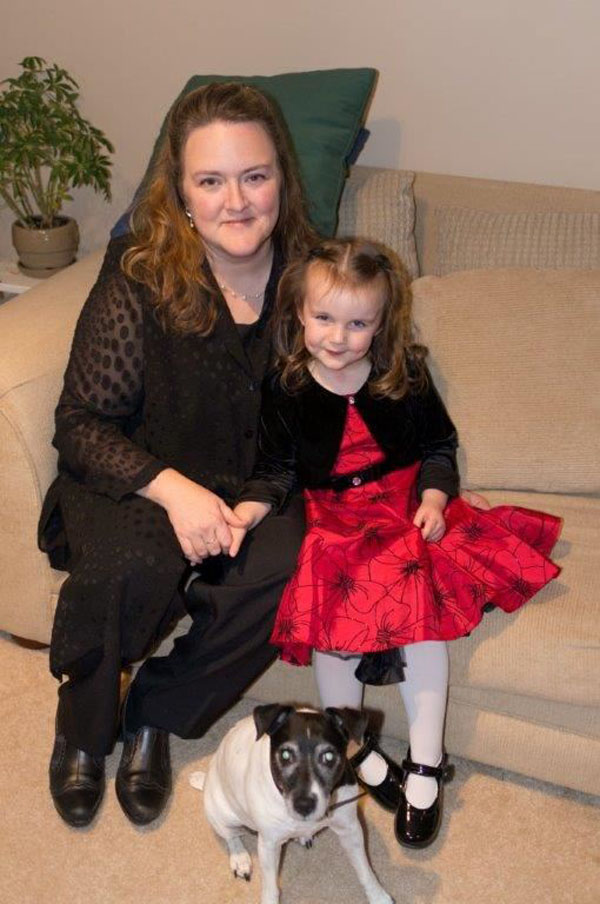 Hi everyone! My name is Diana and I'm so glad you're visiting today for a peek into my craft room!
I'm a Midwestern girl born and raised, but I'm now living in the beautiful state of South Carolina with my husband and daughter. I've been making cards and crafts since I was little and it seriously stuck. I've been a passionate rubber stamper / paper crafter for about 15 years, and I don't plan on slowing down anytime soon!
My favorite things are "collecting" loads of paper and bling, coloring with Copics, and making unique paper items. But my all-time favorite item is my old box of 64 Crayola crayons – as soon as I smell those wonderful colors I'm in heaven!
Craft Room Tour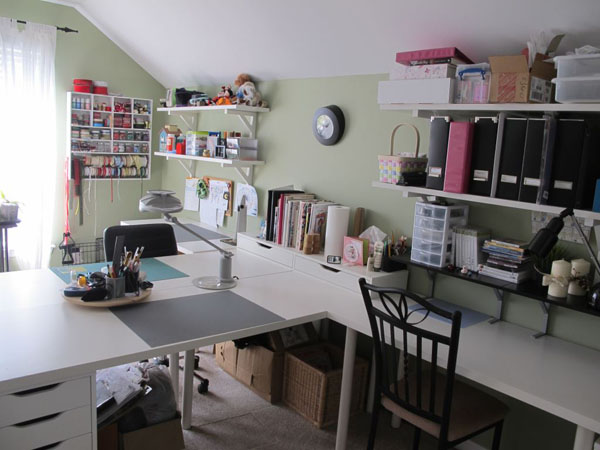 My crafting space has been everywhere in the house: kitchen table, dining room, living room, etc. etc. etc. After many years of seeing me shuffle my space all over the place, my husband decided to VERY generously give up his media room over our garage. Thus, the craft room was born:
The coloring station with markers, pens, crayons and chalks – this spot is closest to the window for great lighting.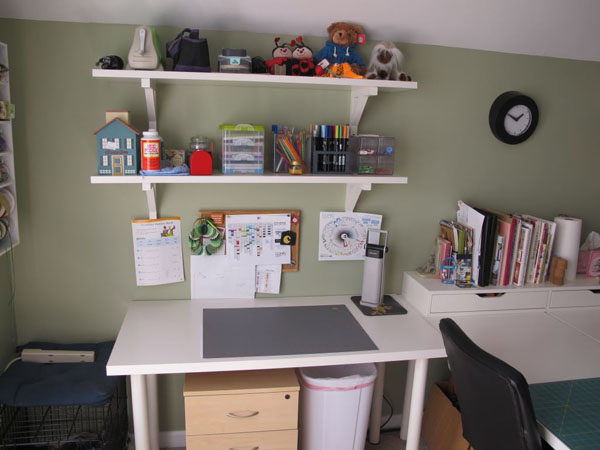 The stamping station with wooden stamps, clear acrylic stamps, and lots of storage close by…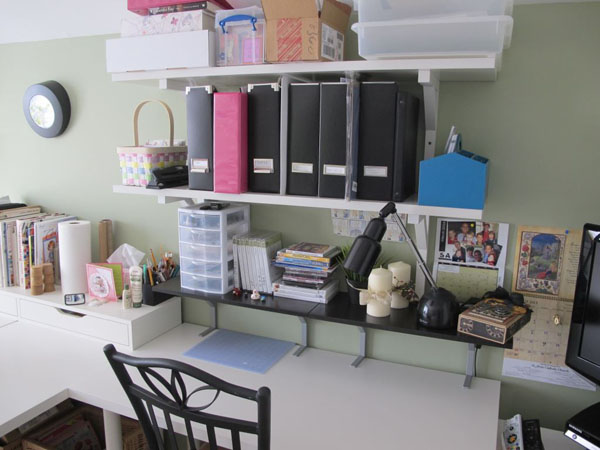 The ribbon station!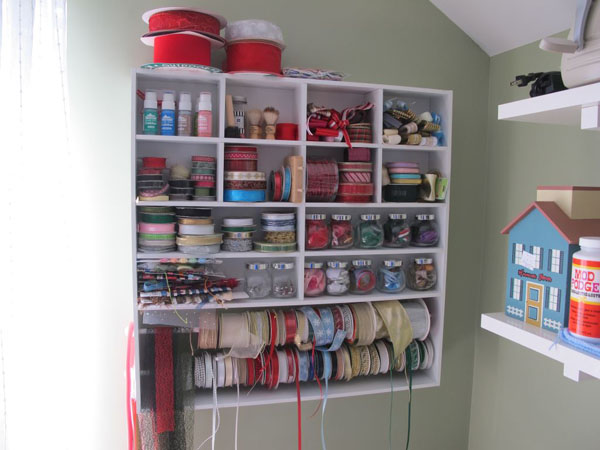 Lots of drawers and cubbies for all my paper collections, punches, bling and tools. My favorite painting from my best friend Tami is here, and there's also room for my daughter's growing art supply collection…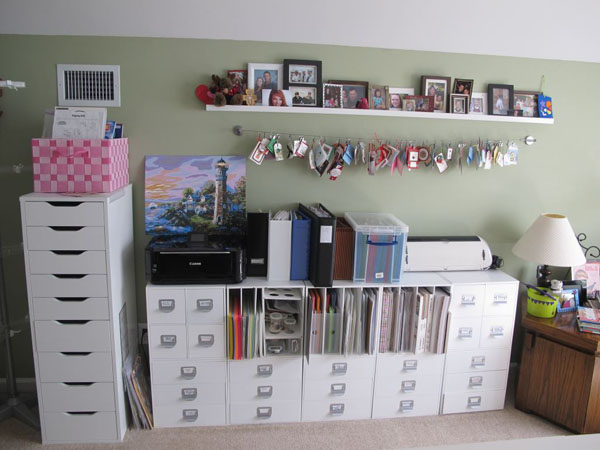 The busiest table in the house (except for maybe the kitchen table downstairs):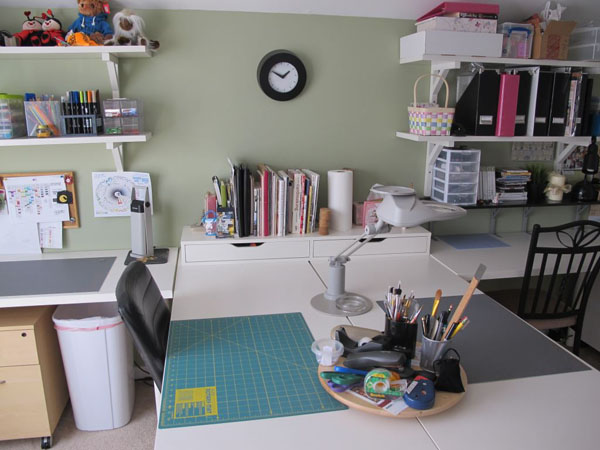 All the things I can't live without are right here on the lazy suzan.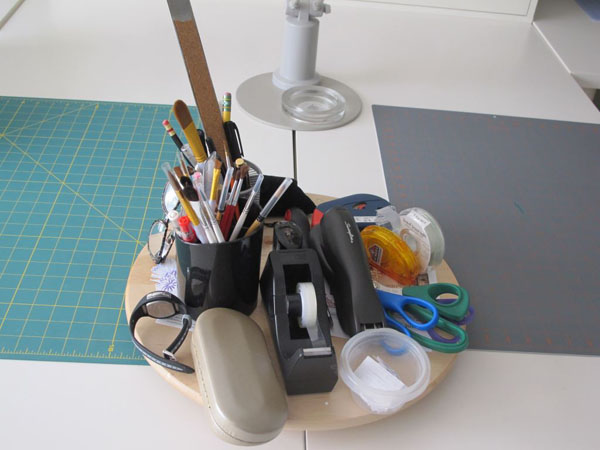 My favorite corner of the room – with a south-facing window, uber-comfy chair, lots of books and magazines, and my orchids..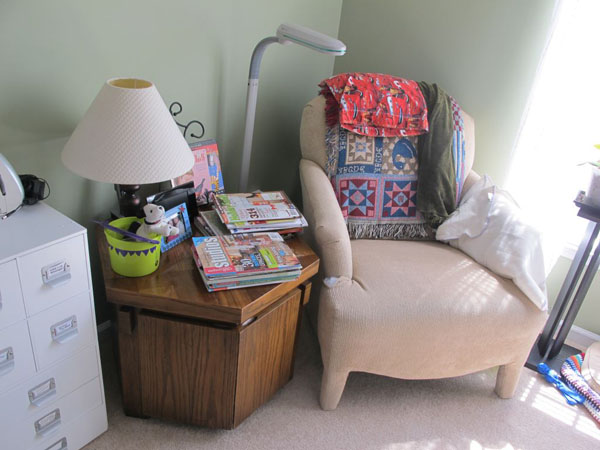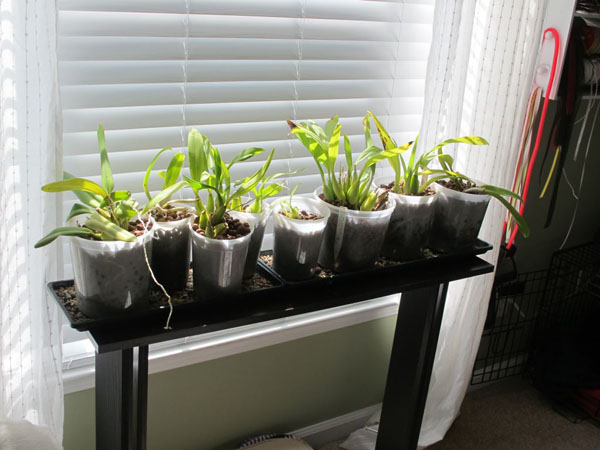 The craft room isn't complete without Abby (our Jack Russell terrier) lounging in the sunshine…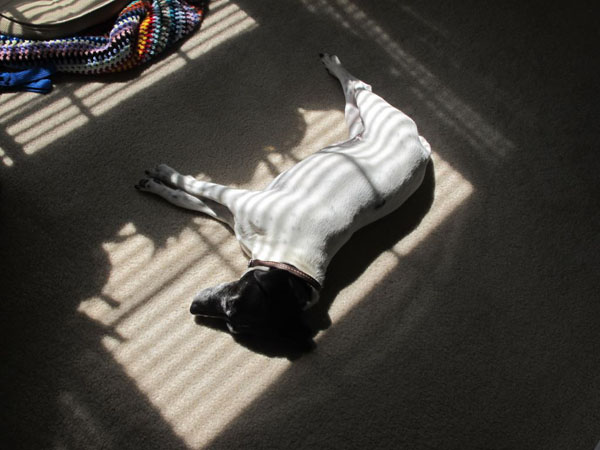 Most furniture and shelving is from IKEA, with paper storage and cubbies from Target/AC Moore.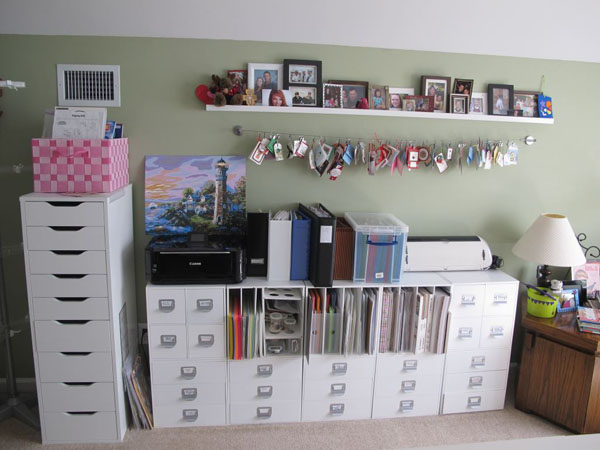 I'm extremely new to blogging, but you can check out my newbie (and possibly very silly) posts at Diana's Bits and Pieces!
Thanks so much for visiting today – hope you have a crafty day!
Diana
Do you have a craft room you'd like to show off? Email info@craftaholicsanonymous.net – we'd love to feature it on Craftaholics Anonymous®!
Click here to enter to enter the Silhouette Portrait giveaway! 
Latest posts by Craftaholics Anonymous (see all)