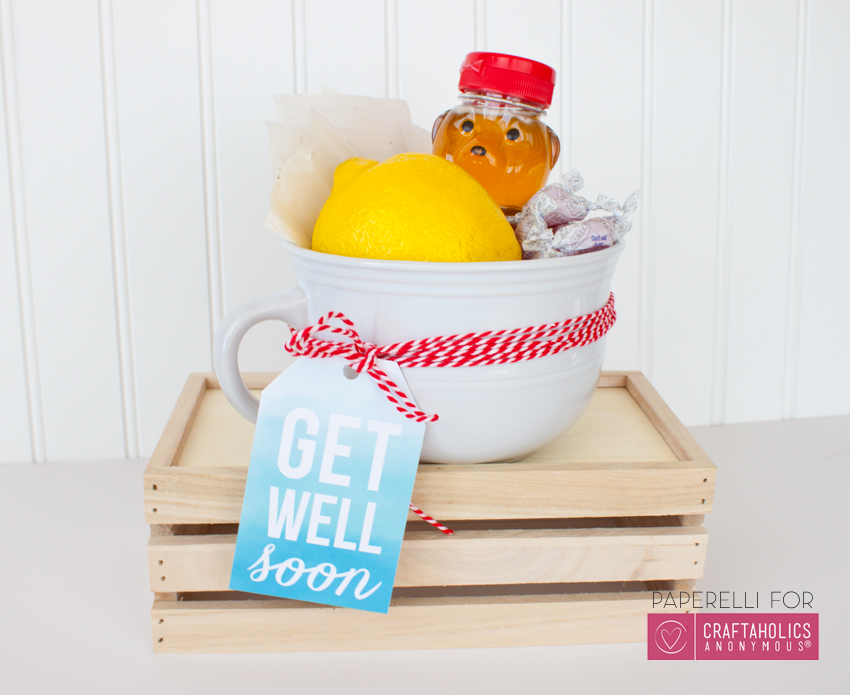 Get Well Soon Printable
Hey friends! It's Courtney from Paperelli and I am back again with more free printables for you!! This time of year I feel like all of my loved ones are getting sick. Spring is just around the corner and I can feel it!! However, all of us are still stuck with the sniffles, counting down the days until the sun is really shining!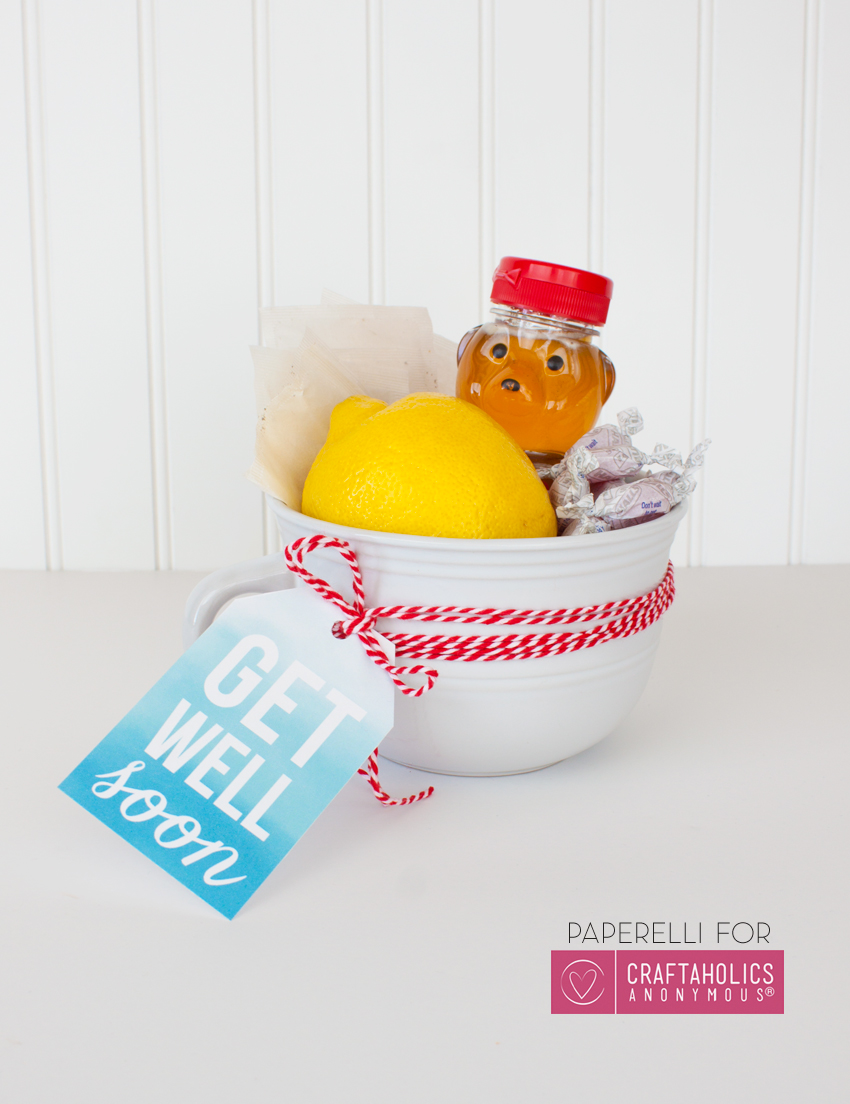 With so many of my friends and family members sick, I knew I wanted to do something that might help them feel a little bit better. That is why I came us with this Get Well Soon Printable and Gift Idea and it wouldn't be complete without an adorable gift tag to go with it! The idea is simple and SO easy to do yourself.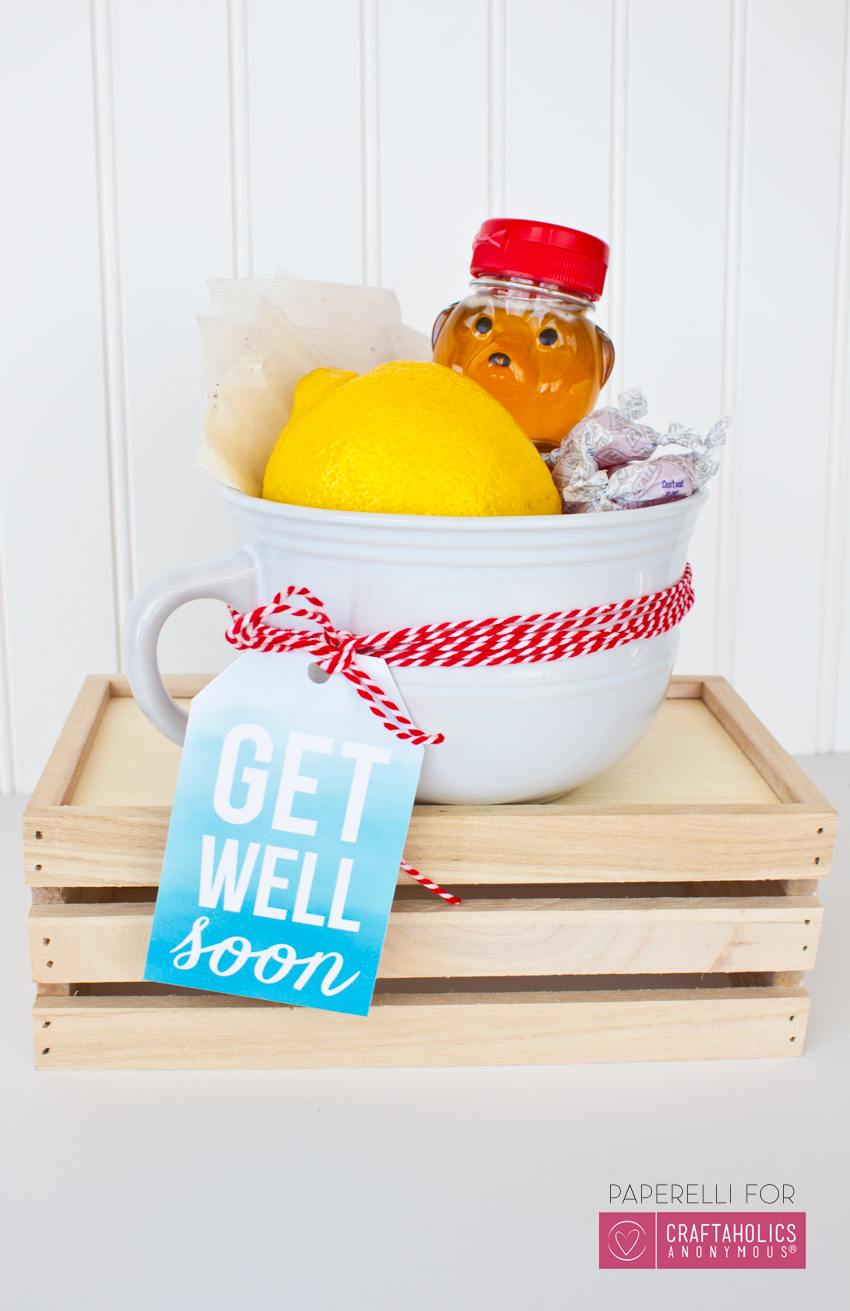 All you need is a large mug and a few helpful goodies to give to your friend. Some ideas might be: honey, lemon, tea, cough drops, crackers, soup mix, or a small bag of tissues! Just what they might need to brighten up there day.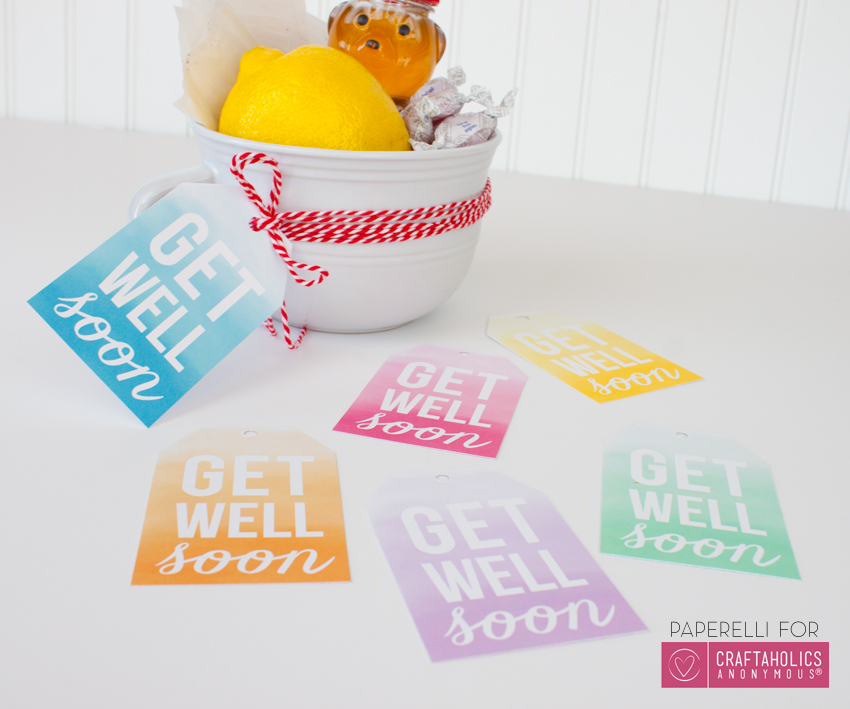 All you have to do next is download, print, cut, and attach your favorite gift tag to the gift. Ta da! It really is that simple. I have included a 6 gift tag colors for you to choose from. As always, I love to hear when you are using your printables! Please feel free to share and be sure to tag @PaperelliDesigns and @CraftaholicsAnonymous on Instagram!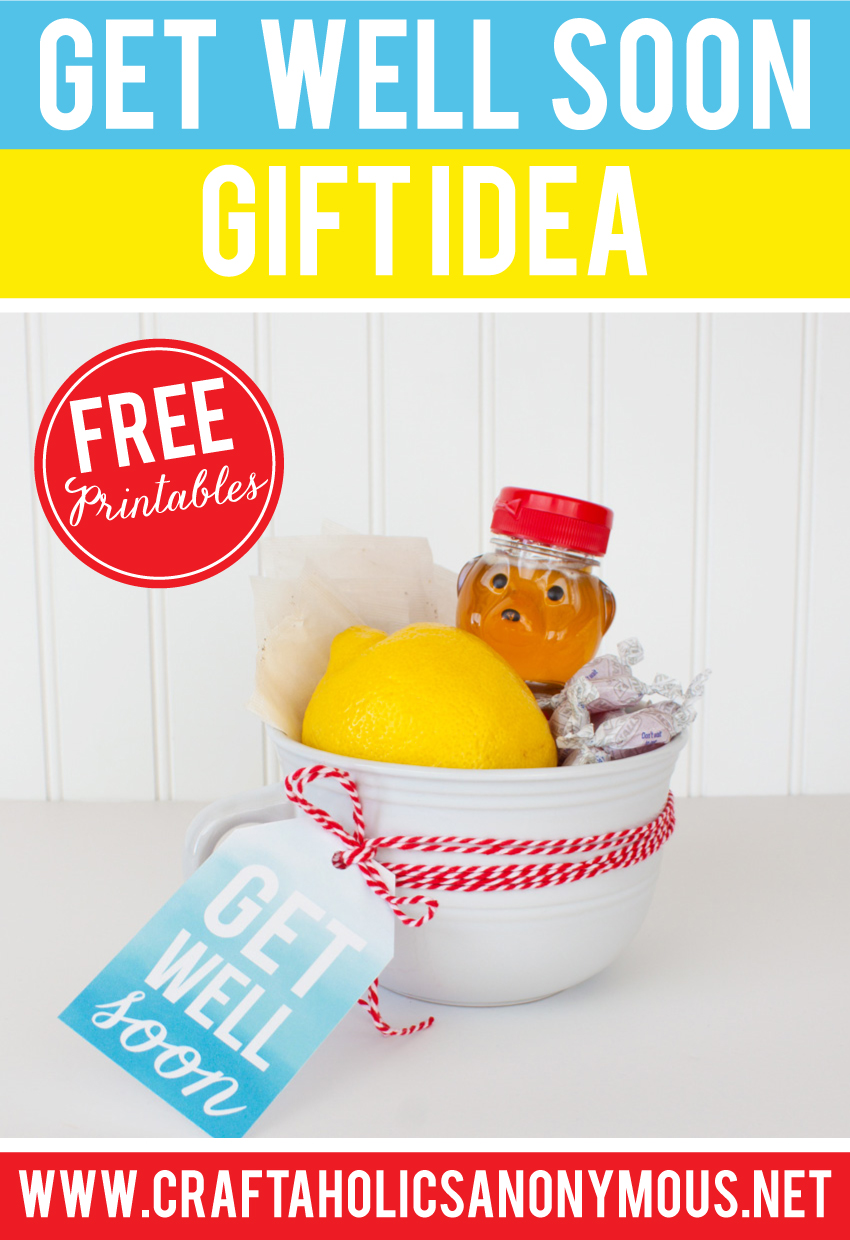 *DOWNLOAD GET WELL SOON GIFT TAGS HERE*
More Free Printables: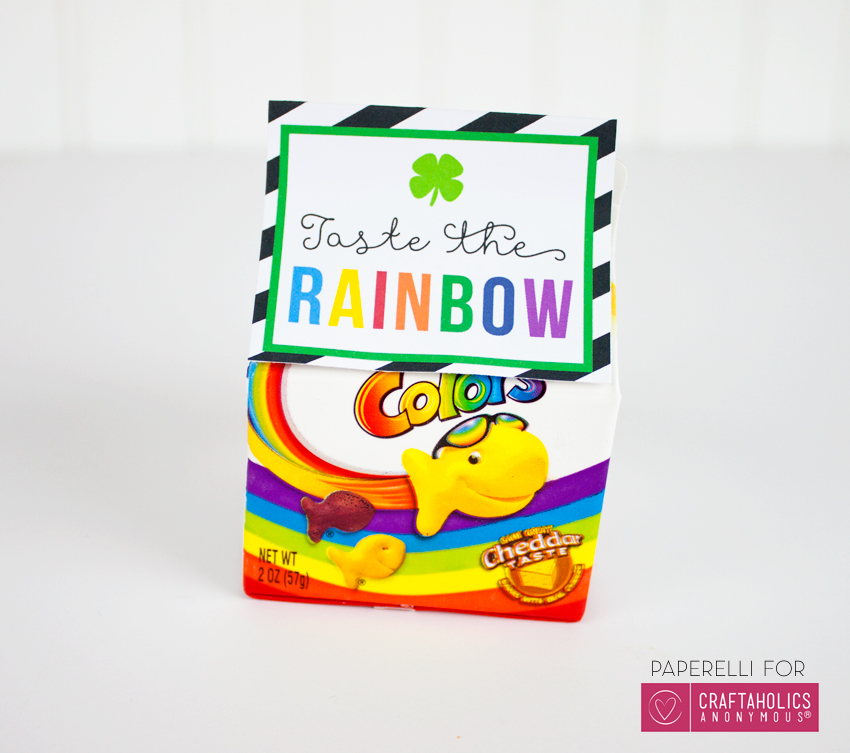 Taste the Rainbow St. Patrick's Day Printable || Great for a St. Patrick's Day snack at school!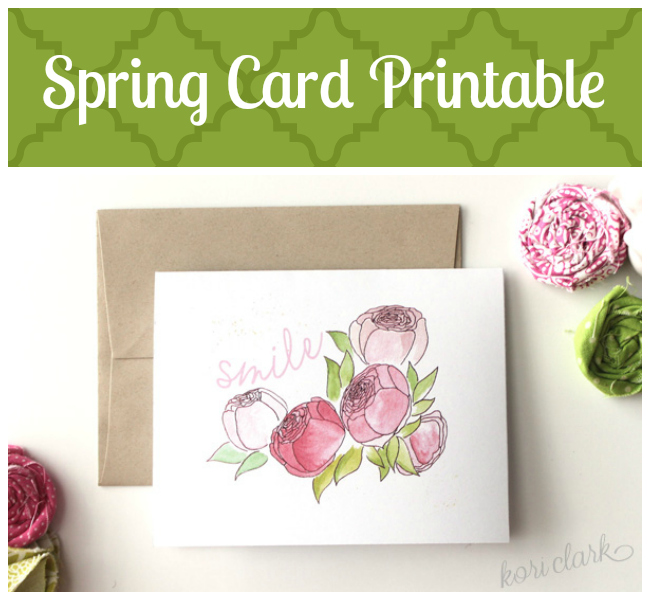 Watercolor Spring Note Card Printable || Send a friend a happy note to cheer them up this spring!