Hi Everyone! John and I are so excited to be joining y'all today! We are the husband & wife duo who blog over at Our Messy Table, a diy and lifestyle blog. We are looking forward to hanging out with you guys here once a month!
Father's Day Recipe: Mini Sombrero Dippers
These mini sombrero dippers are seriously adorable. We had the best time making them and I can't wait to make these again for my dad on Father's Day for our a Father's Day fiesta style dinner! But really though, these can be used for any occasion because WHO wouldn't want their own mini queso, guacamole, and salsa dippers?!
I am a big fan of wonton cups! They are so crispy and they are basically a mini version of a queso bowl from any Mexican restaurant. The wonton cups are very easy to make. You simply take them out of the package and layer two of them on top of each other and form them in a muffin pan and bake for 12-15min depending on desired crispiness.
If you are visual (like me), we recently shared a recipe that shows you exactly how to make the wonton cups!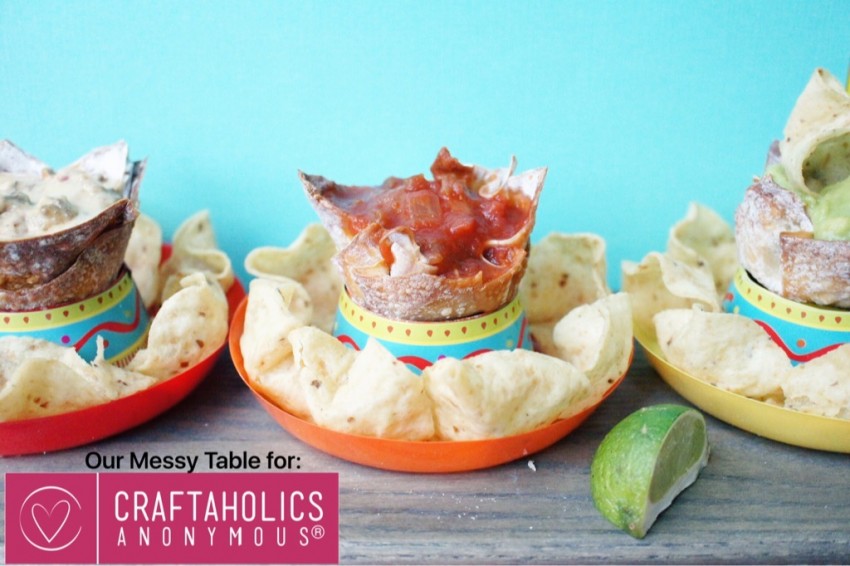 Once you have your wonton cups ready – then fill your cups with queso, salsa, and guacamole. Load up the outside of the sombrero with tortilla chips. (Best part of these is that no one can get mad at you for double dipping & you can eat the cup afterward!)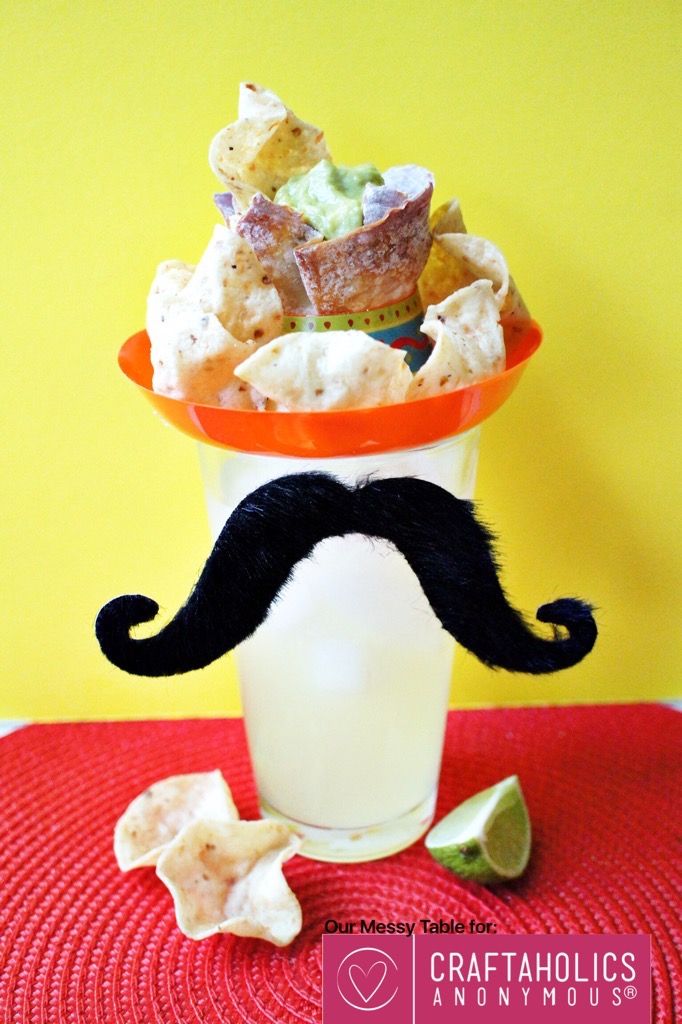 We bought the mini sombreros at Party City. All you have to do is cut the top of the sombrero off (I cut all the way down to the top of the design.) If your wonton cup is too large to fit in the top of the sombrero, you can make a small cut down each side and it will make it easier for the cup to fit inside of the sombrero.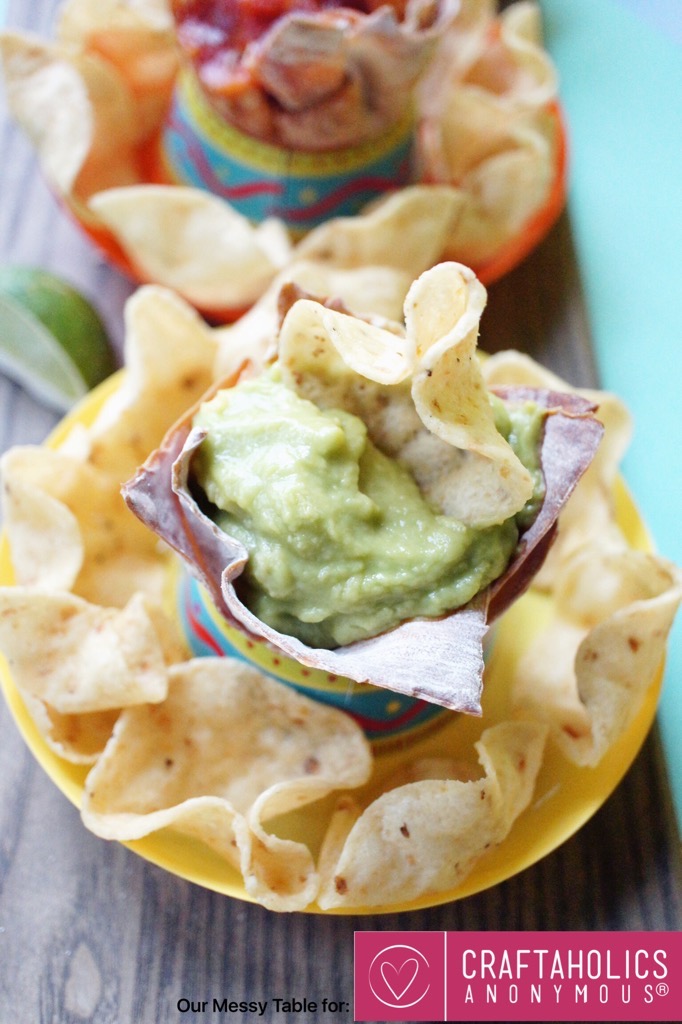 We used store bought salsa, but the queso and guacamole were made fresh. They are both really simple as well. For the queso we just added a whole block of Velveeta cheese, 16oz of Mild Ro-tel, and cooked ground beef to a crock pot and let it sit for 30 minutes or until fully melted, stirring occasionally.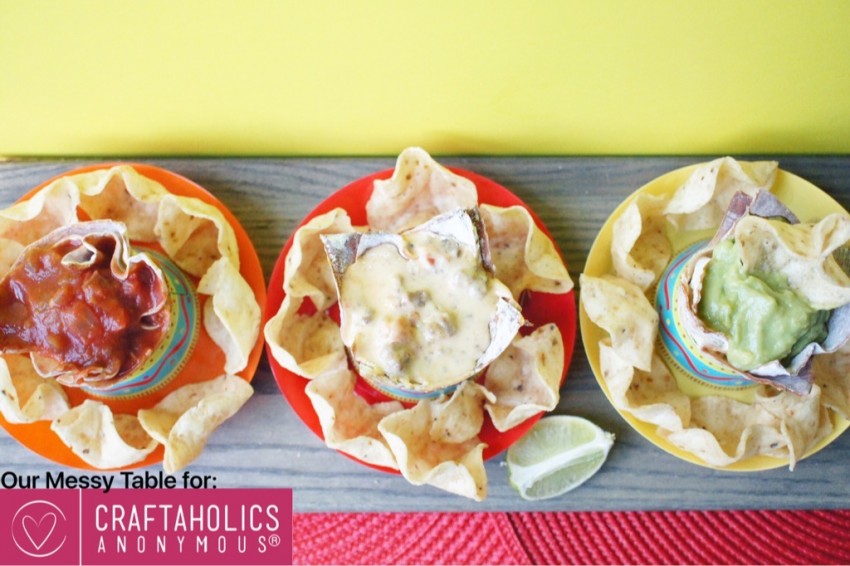 For the guacamole, mix four avocados with chopped tomatoes, onions, and cilantro. Add a little salt and lime juice to taste and you are all set my friends.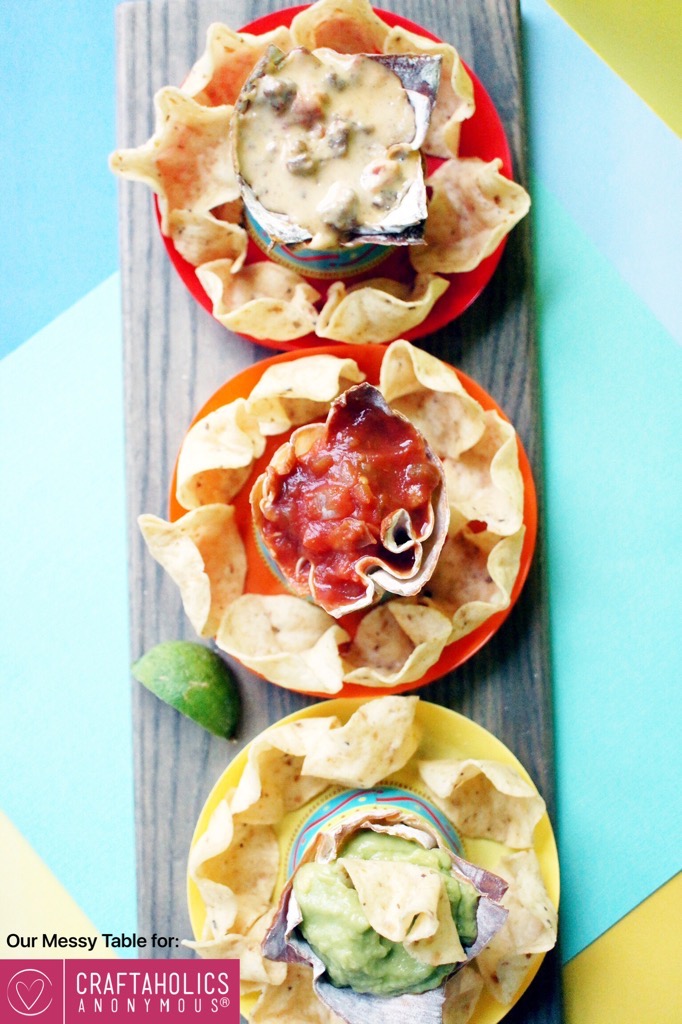 Wow – and there you have it, our first post. We loved every second of it and just want you to know that we are thrilled to be a part of this amazing community of fellow craftaholics. Please comment and let us get to know you and maybe some of the stuff you would like to see from us.
Also, don't be a stranger come  visit us over at our blog. We look forward to hearing from you and sharing more fun stuff in the future. Thanks so much for stopping by!
John & Lindsey
Latest posts by Lindsey Lyons (see all)