Hi! It's John and Lindsey from Our Messy Table and we are so glad to be back with you on Craftaholics Anonymous today sharing a New Years 2017 Table Topper!
New Years 2017 Table Topper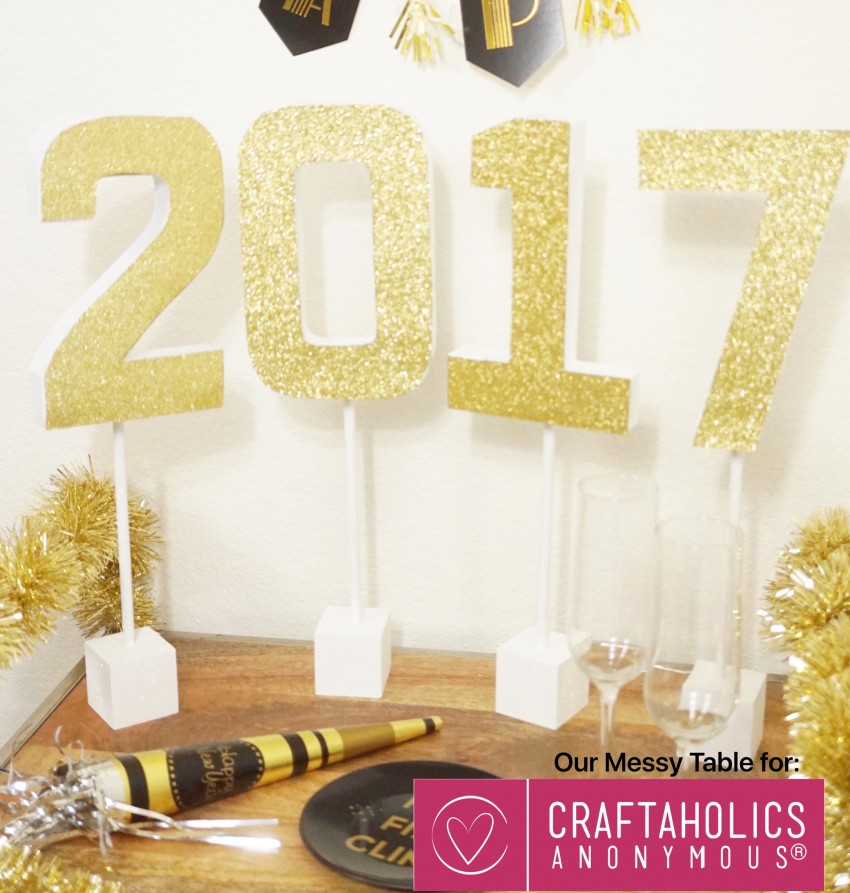 The week in between Christmas and New Years is always one of my favorites. There is that Christmas lull that kind of hangs in the air but still holiday excitement as you look toward the ending of a year and the start of something new. It's a time to reflect on a year that was and look forward to a year that can be. My hope for you is that you enjoy this time and also are encouraged by the things that you know you can accomplish in 2017. To inspire you a little, we whipped up a simple 2017 Table Topper for your big New Years Eve party or just to have for decoration for the family!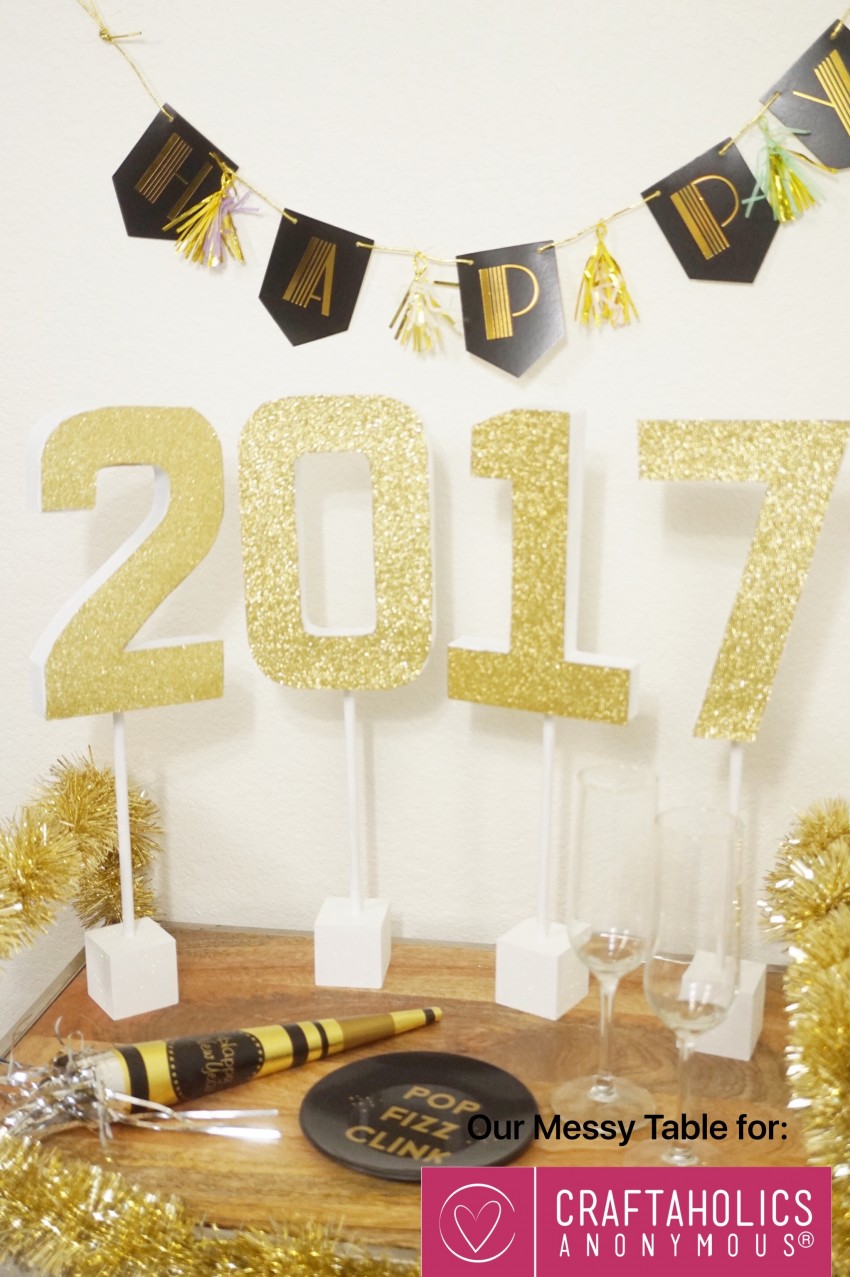 Something I learned during this project, glitter is hard to photograph.
Supplies:
Paper mashe numbers (I found these at Hobby Lobby)
Glitter posterboard
Hot glue gun
1 wooden dowel (cut into 4 pieces)
4 wooden blocks
White paint
Drill
Instructions:
Lay out each number on the posterboard and trace it out.
Cut out each letter on the posterboard.
Using the hot glue gun, glue each glittered number onto the paper mashe numbers.
Cut the dowel into 4 equal sections.
Using a drillbit that is the same diameter as the dowels, drill a hole halfway down in the center of the top of the blocks.
Paint the blocks and the dowels white and let dry.
Insert the dowels into the holes on top of the blocks.
Glue dowels to the back of the numbers.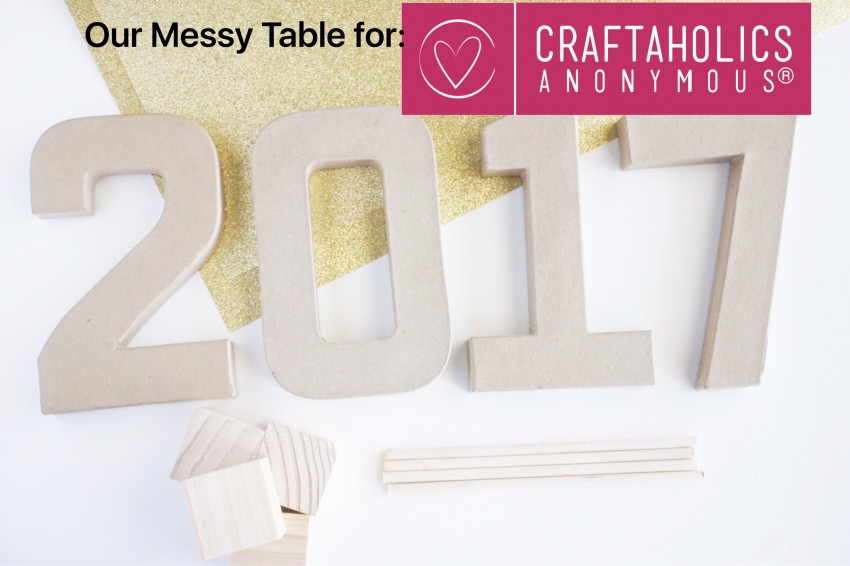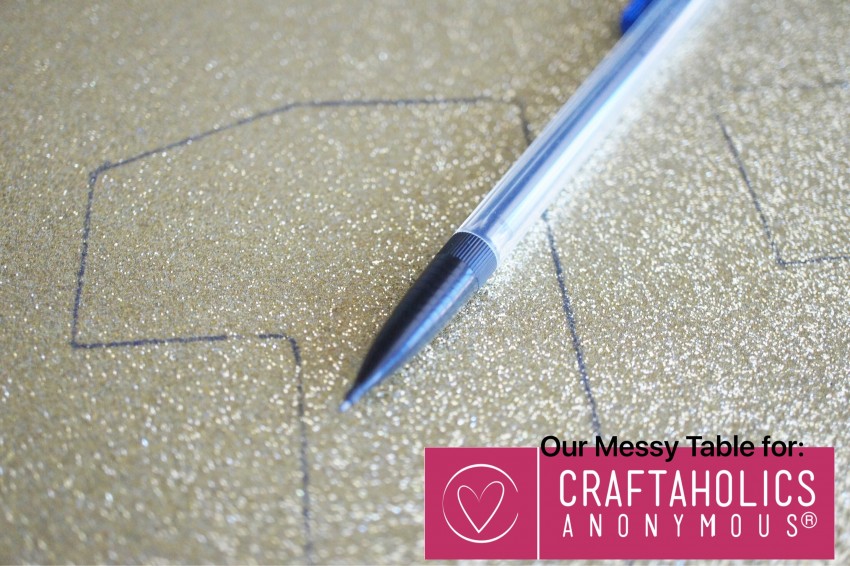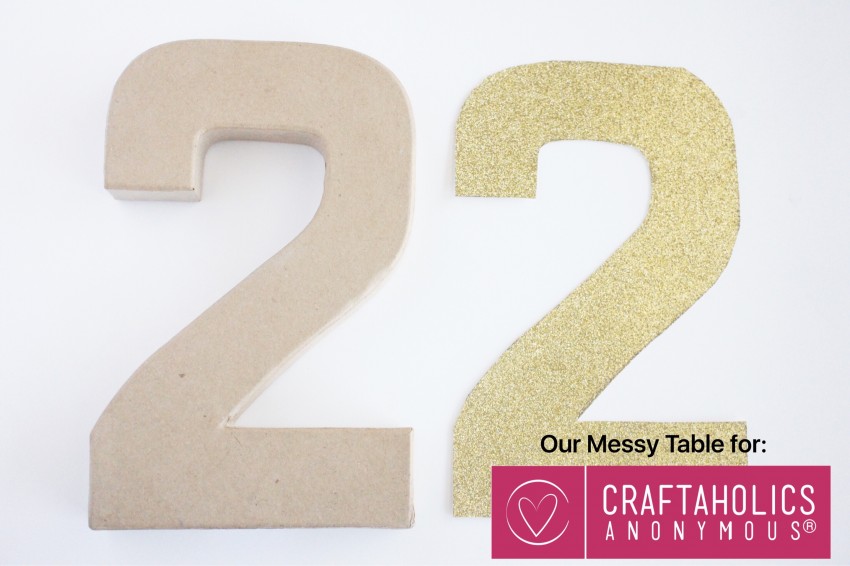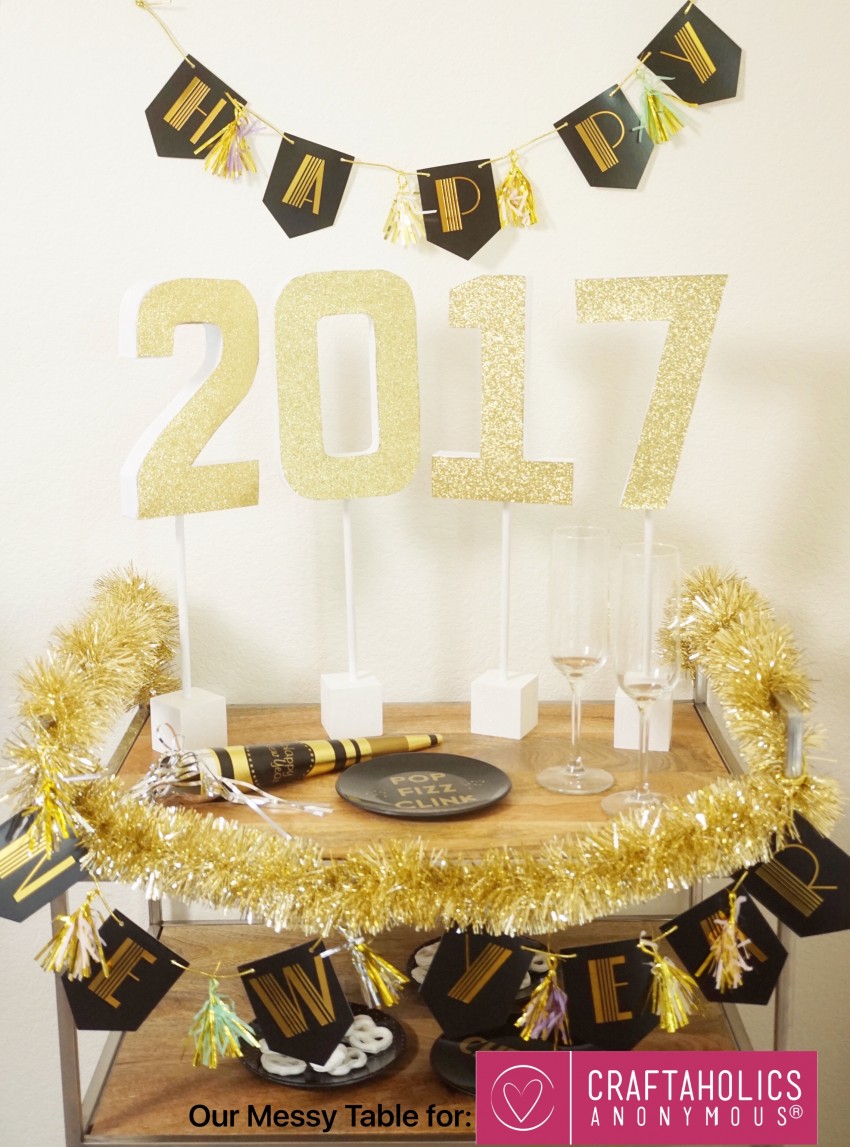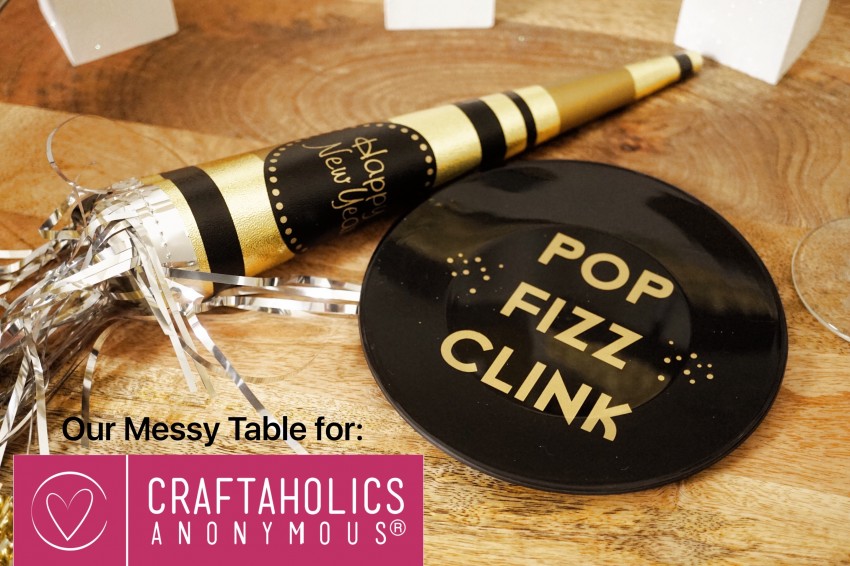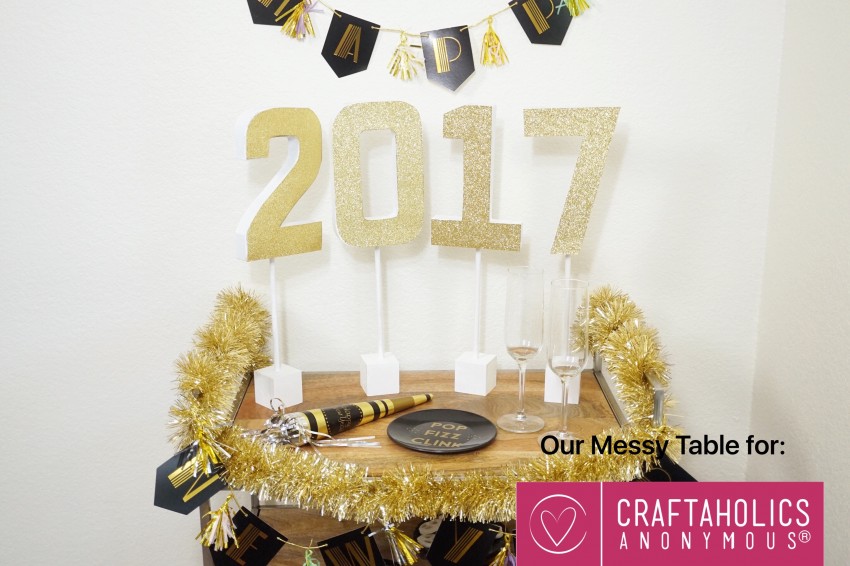 Happy New Year to you all and we look forward to an awesome 2017. If we arent friends yet then we need to be so come check us out.

Save
Save
Share and Enjoy
Latest posts by Lindsey Lyons (see all)