Fall is a wonderful time for reflection and recording memories. Creative Team member, Stephanie is sharing some awesome fall scrapbooking layouts and inspiration today! Enjoy! -Linda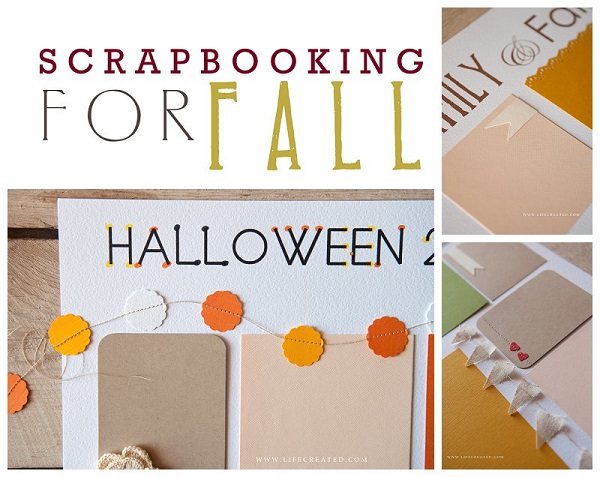 Scrapbooking is a very personal way to preserving memories, and everyone has their own unique touches for their own scrapbooks.
Do you like to cover pages with pictures, or do you prefer a more spread out layout?
Fall Scrapbooking
Today I want to inspire you to make some personal touches to your Fall Pages with journaling, sewing and fun. Below you will see 3 layouts with blank cardstock spots. Customize areas like these, making them either places for you to journal any memories, or include a picture.
Consider adorning your page with a mini sewn garlands..scrap cardstock and fabric are great for this. Punches can be used to make these shapes, or just cut them out yourself and sew easily to make a mini garland.
Cut a strip of fabric with pinking shears and sew onto the cards for cheap and quick style!
Layout includes: (2) 4×6, (2) 3×4, and (1) 4×4
Fall Scrapbooking Layouts and Ideas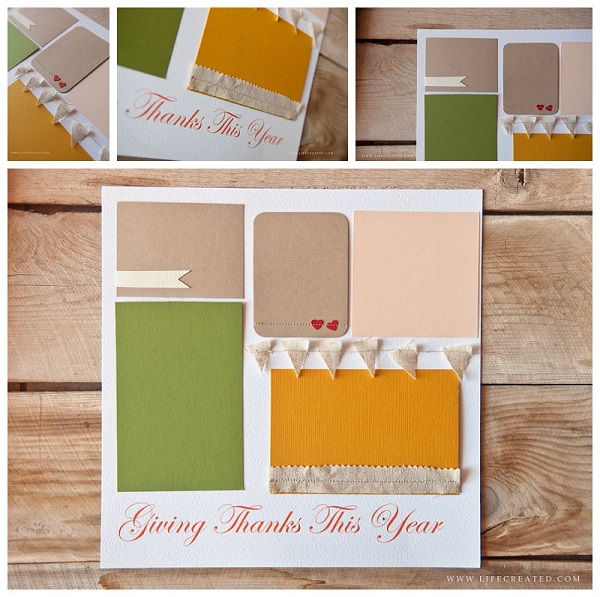 Practice some fun lettering styles. You don't have to be an expert to fancy up some letters for writing on your page.
Layout includes: (1) 4×6, (2) 4×4, and (2) 3×4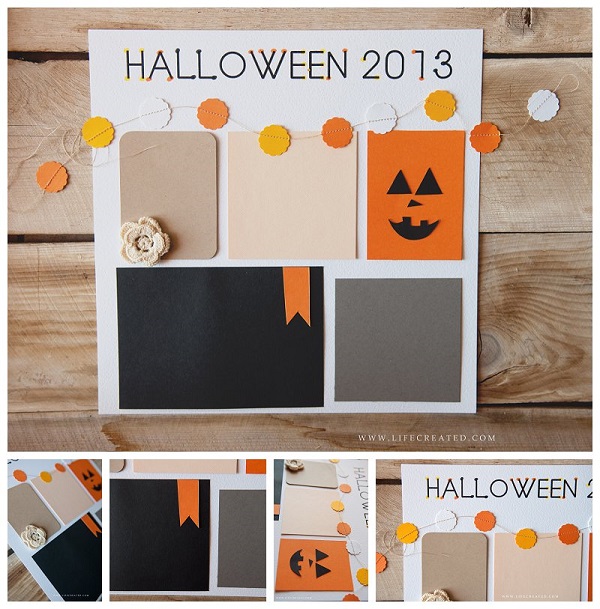 Need to fill space? Nothing fills space better than journaling. Take a moment to hand-write a special message. Use fun Fall-colored pens too.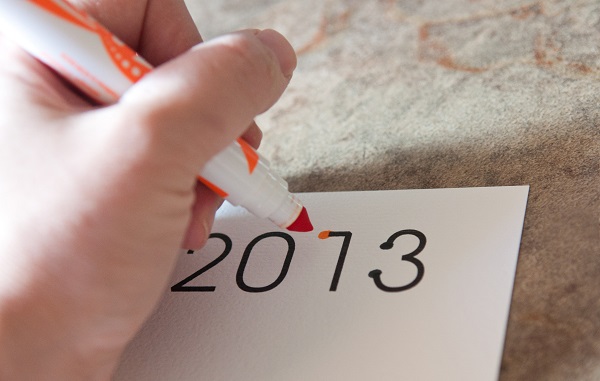 Pull out your cardstock punches to add detail on the paper. Save money by sewing and not having to use adhesive for added details.
Layout includes: (2) 4×4, (2) 4×6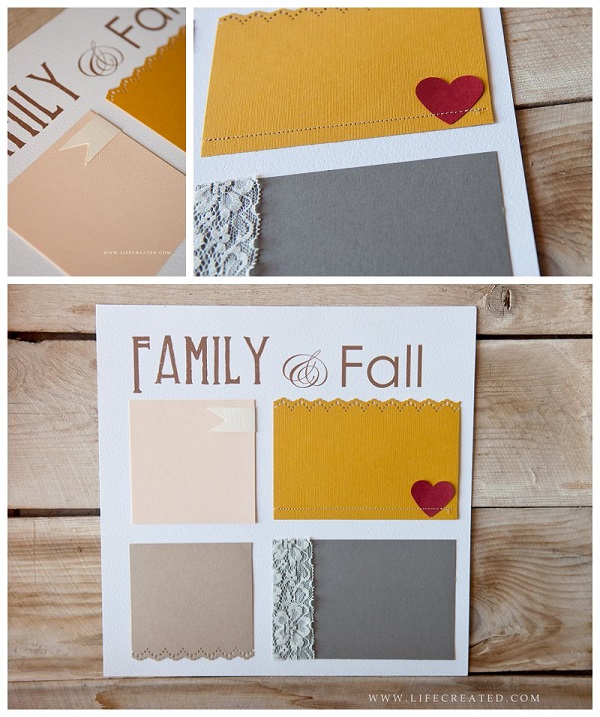 Are you traveling for the holidays? Save your memorabilia like plane tickets or your place card from the dinner table and add these to your pages too!
What events/memories will you be scrapbooking this fall? Leave a comment below!
Keep reading! More Fall Crafts:
Have a Craft Question? Post it on our Facebook page! For daily craft inspiration, follow Craftaholics Anonymous® on Pinterest!
I am a mom who loves photography, crafting and anything handmade! I blog about crafting with family in mind, throughout the home and kitchen. I enjoy spending time with family and getting creative.
Latest posts by Stephanie (see all)