Easy T-Shirt Bag Tutorial
Hi everyone! Brandy here from Gluesticks and today I'm sharing a fun summer project for KIDS. I have four of them so we have a lot of fun during summer vacation. This easy t-shirt bag tutorial is the perfect craft for kids. They come together in about 2 minutes and are then ready to decorate! Perfect for summer camp, afternoons at the pool, slumber parties and picnics. They also work great for reusable grocery bags.
Have a Craft Question? Post it on our Facebook Page and get Answers!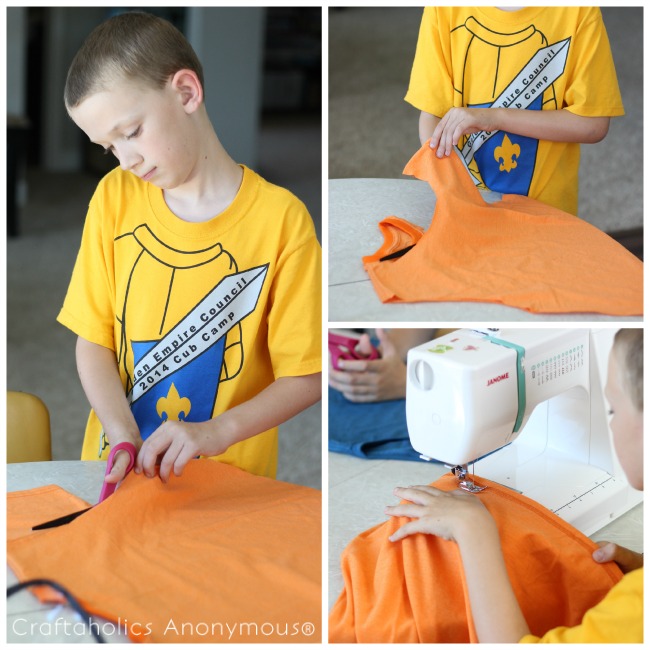 I've seen these floating around for years and there are several variations, but here is how we make them.
How to Make a T-shirt Bag Tutorial
You will need:
T-shirt (old or new)
Scissors
Sewing Machine
The boys made theirs completely on their own. As shown above, start by cutting off the sleeves.
Then cut off the neck hole. You can follow the ribbing completely, or cut deeper down for longer bag handles. We kept it simple and just cut off the ribbing.
Turn shirt inside out. Stitch the bottom closed. Double stitch to reinforce seam if desired.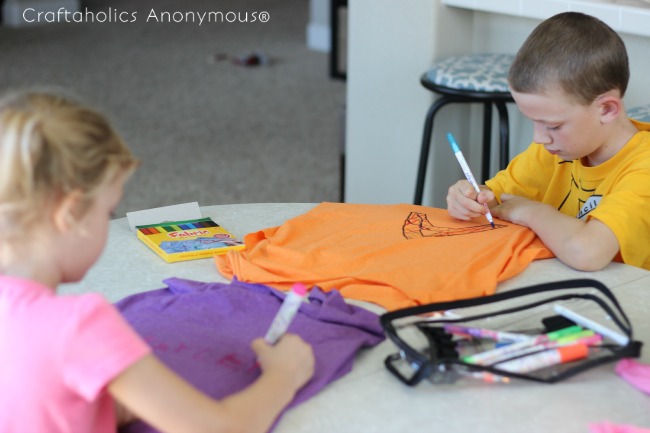 Turn shirt right side out and decorate with fabric pens or paint.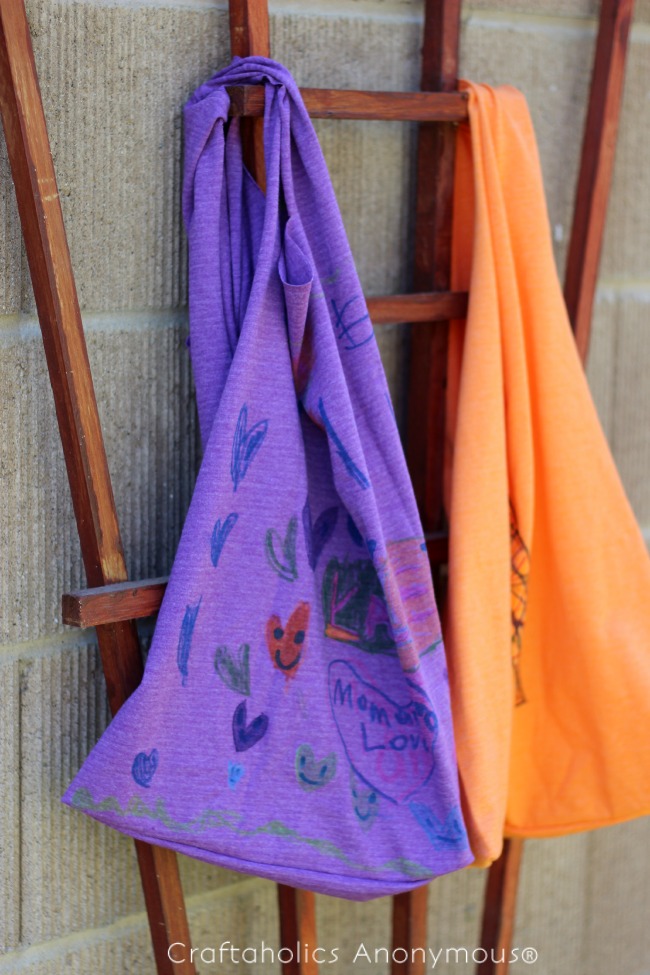 Now they are ready for summer! These would be fun to make at a birthday party or any group setting. Kids have so much fun working independently and my boys liked using my sewing machine for that one quick seam.
Looking for more summer activities for kids? How about some Easy Science Experiments that we put together! I hope you'll stop by and say hi to us at Gluesticks!
Share and Enjoy