Make an easy felt envelope for your Valentine this year! This cute envelope is perfect to tuck a gift card in for that special someone. Enjoy!
Easy Felt Envelope Craft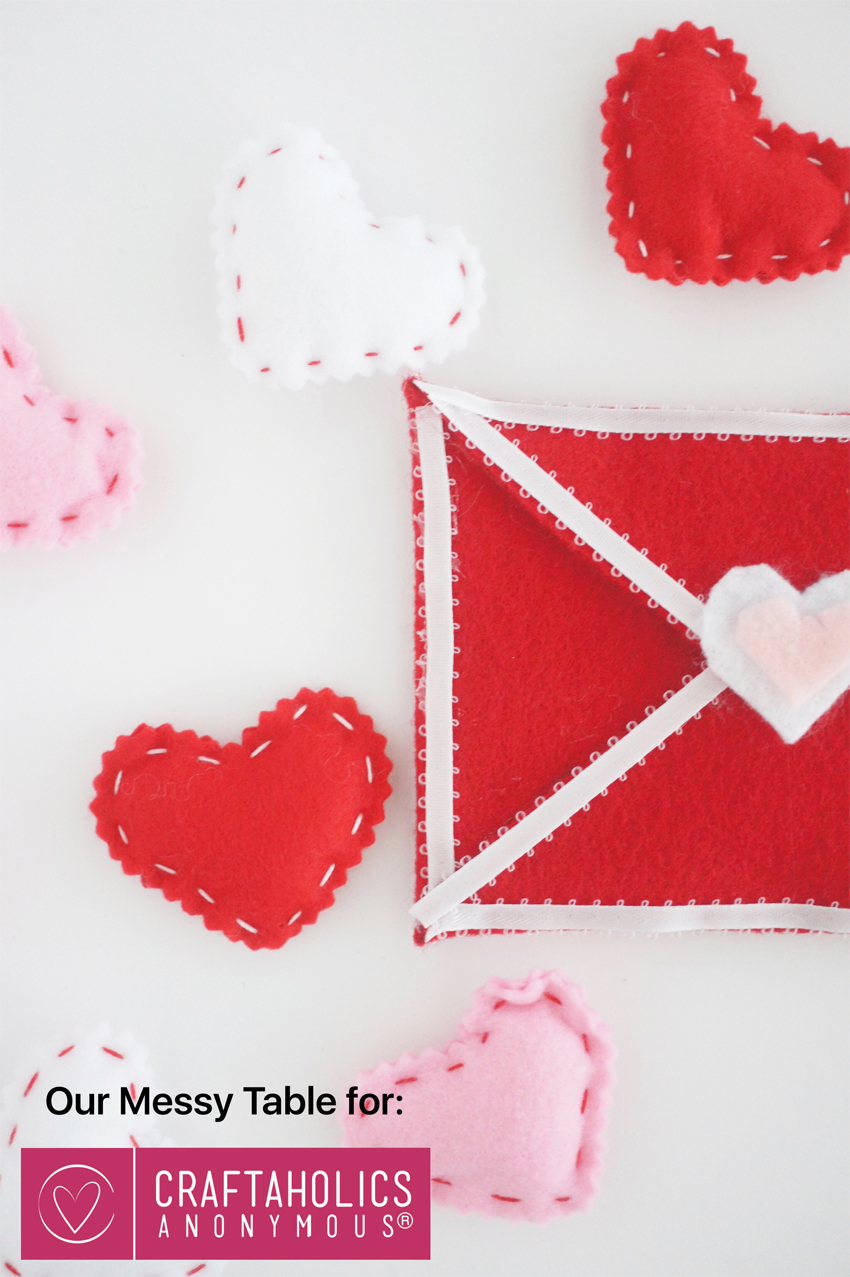 Hi again! We can't believe how fast this year as gone by and that this will be our last guest post over here on Craftaholics Anonymous! Thank you so much for letting us hang out with y'all once a month over here. You will still be able to find John and I over on Our Messy Table blog every week! For our last post, are sharing a DIY Valentine's Felt Envelope! These are super cute for a craft with the kid's or even just to hand make with a card for a loved one!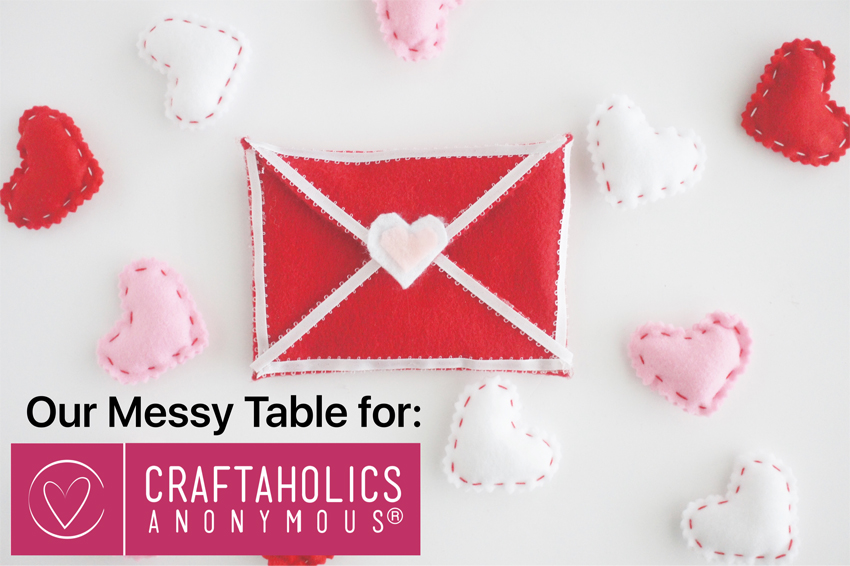 How To Make an Easy Felt Envelope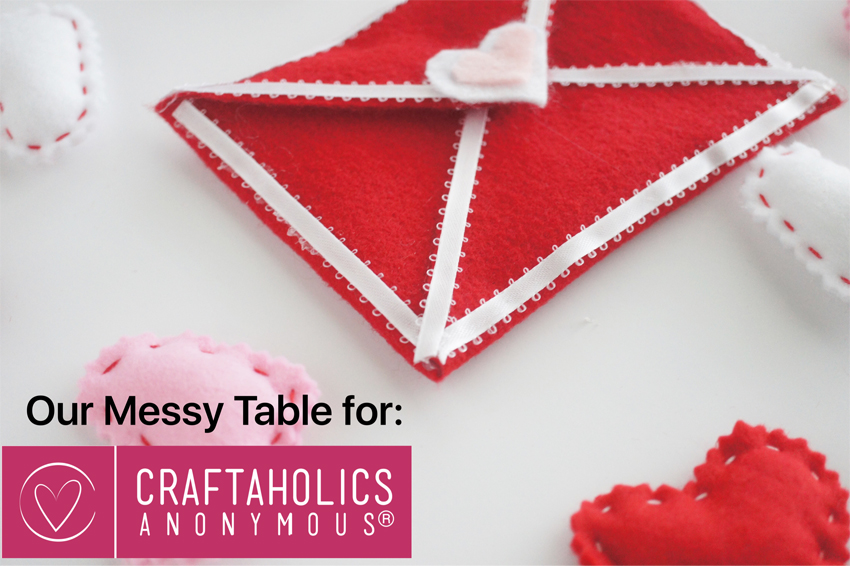 Supplies:
Red, White, and Pink felt
Ruler
Pen
Thin ribbon
Velcro circles
Scissors
Hot glue or fabric glue
Piece of blank computer paper (for your stencil)
MAKE THE ENVELOPE STENCIL: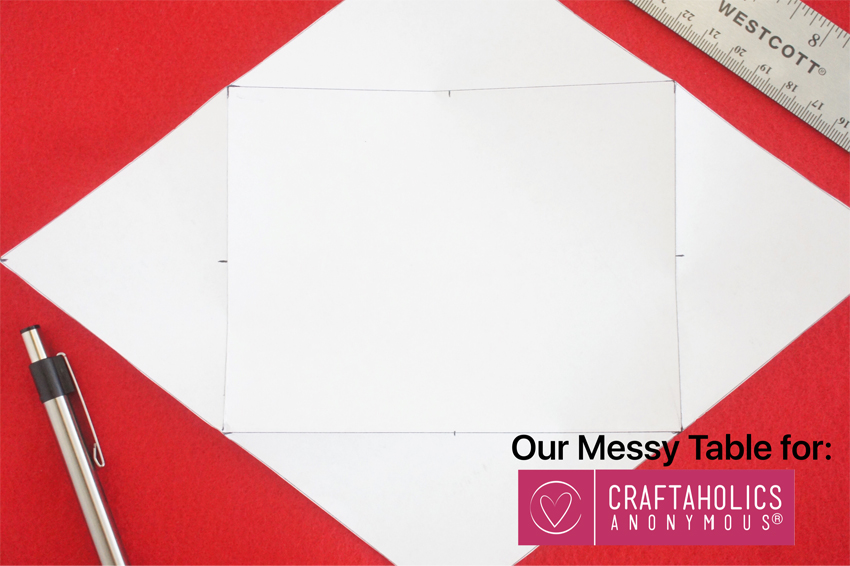 Step 1: in the middle of a sheet of paper measure a rectangle that is 4 1/4 by 5 1/2.
Step 2: find the center of each side to create your triangles on each side
Step 3: cut out your template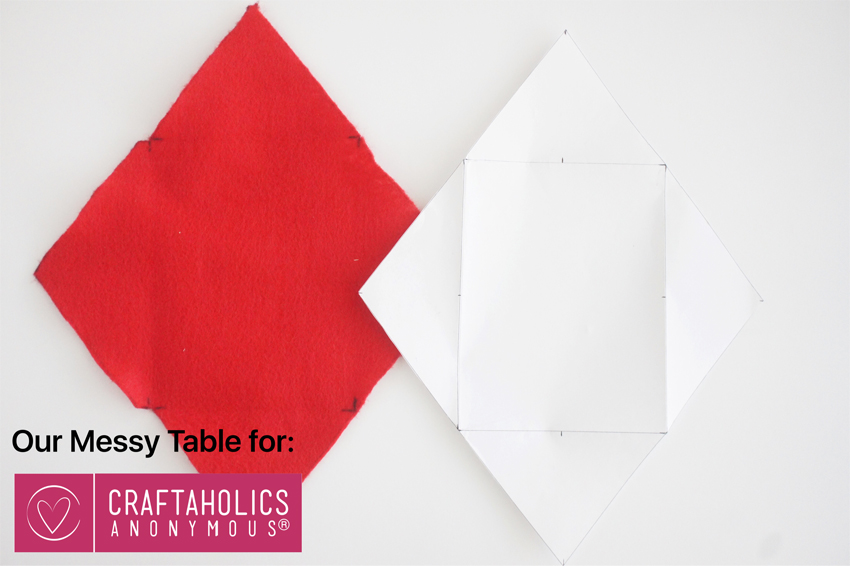 Step 4: place template on felt and trace with a pencil
Step 5: cut out felt to make the envelope
MAKE ENVELOPE: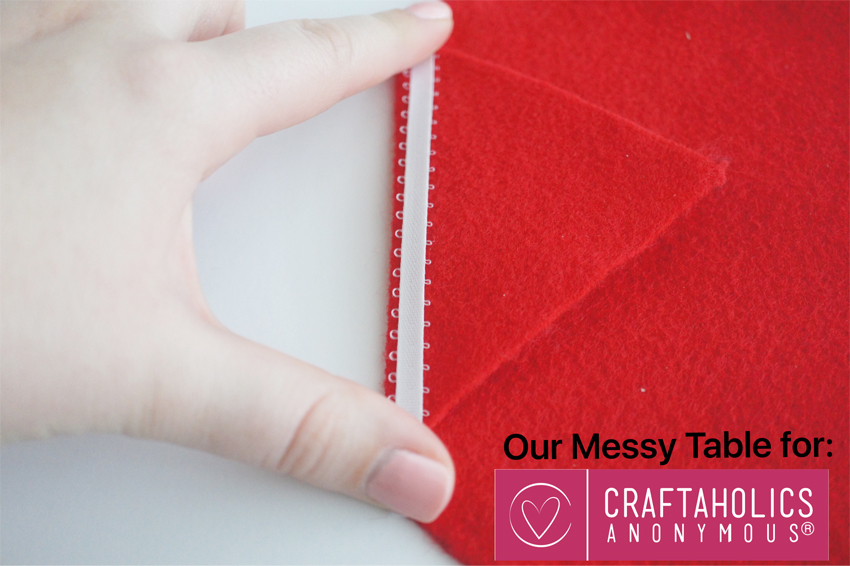 Before you assemble your envelope, start by hot gluing the ribbon along the edge of each side. (You don't have to hot glue where the bottom flap will flip up and cover.)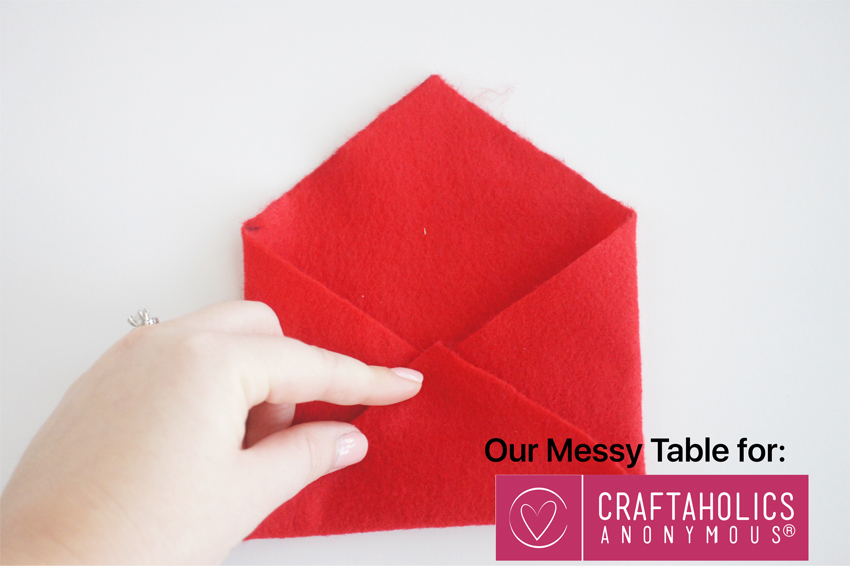 Once you have ribbon on the sides, you can go ahead and fold the bottom triangle up and hot glue it in place and leaving the top open.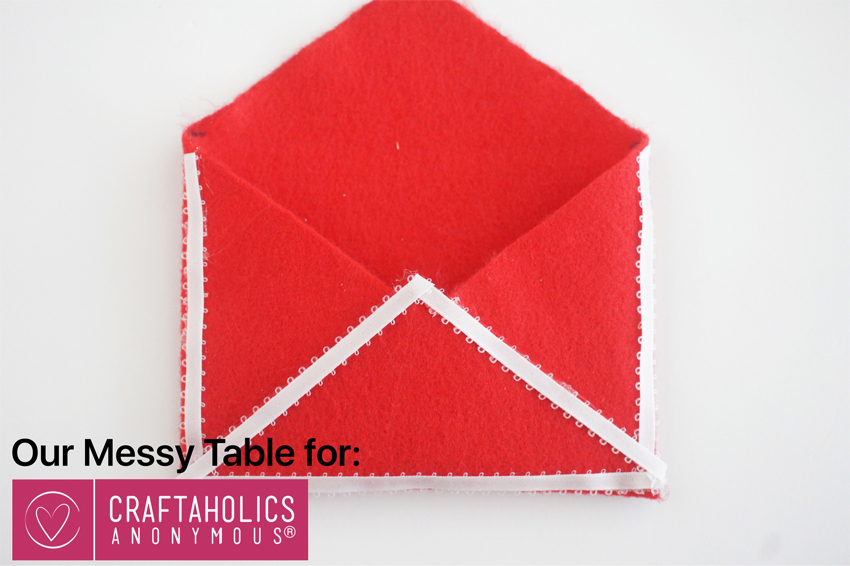 Then add ribbon to the bottom of the envelope.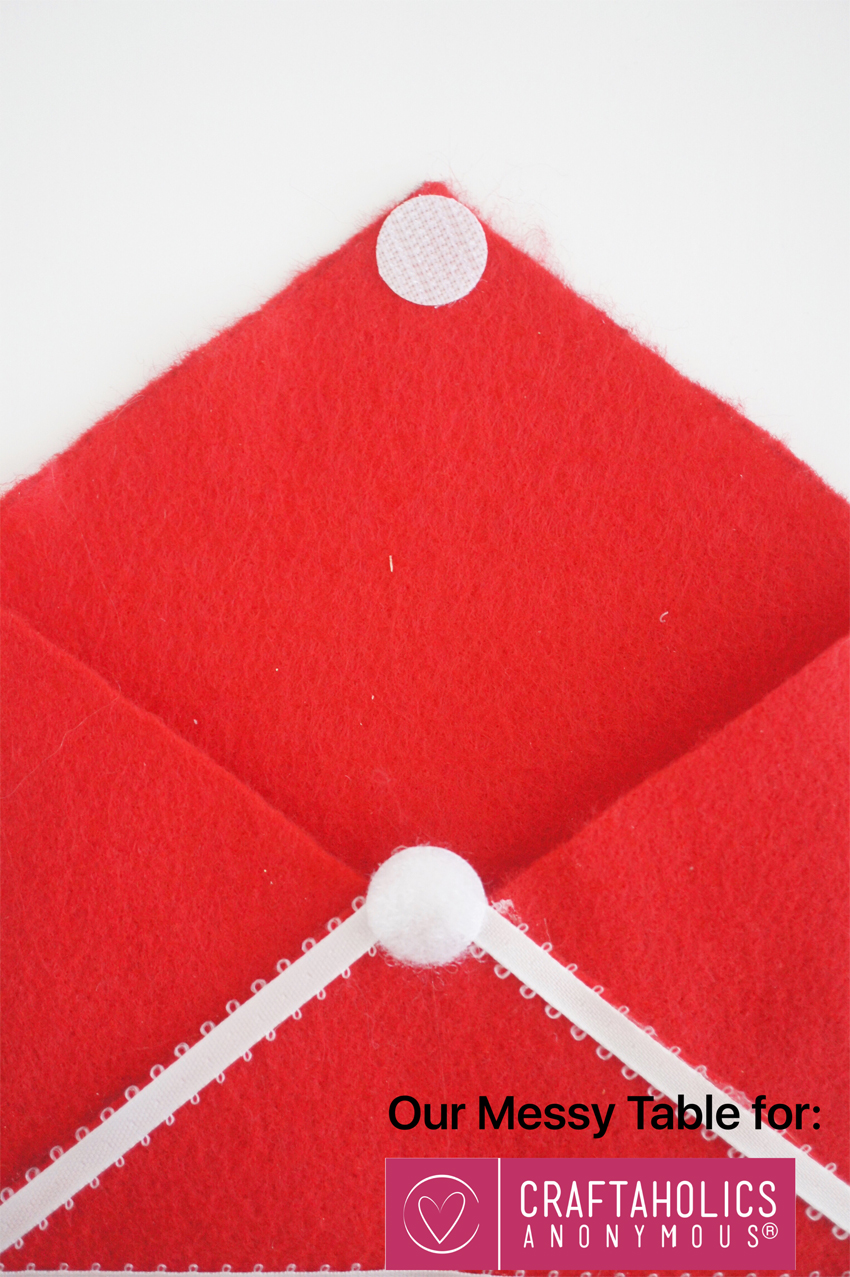 Then add the Velcro circles, placing the fuzzy circle in the middle and the ridged circle on the top part of the envelope. Add more ribbon across the very top and sides of the envelope.
To finish it off, you can now cut a white heart out of the felt and a smaller pink heart. Glue the two heart shapes on top of each other and glue that to the top of the envelope, letting it over hang a bit.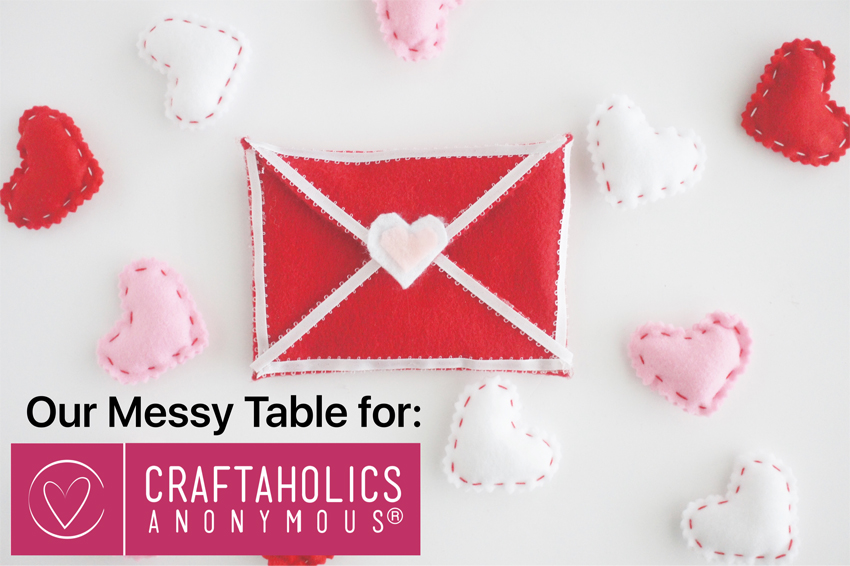 Now you have a cute little felt envelope to hold all Valentine's or to give to your special valentine!
Thank y'all so much for stopping by! You can stay connected with us over at Our Messy Table blog or on Instagram!
More Valentine's Day Crafts: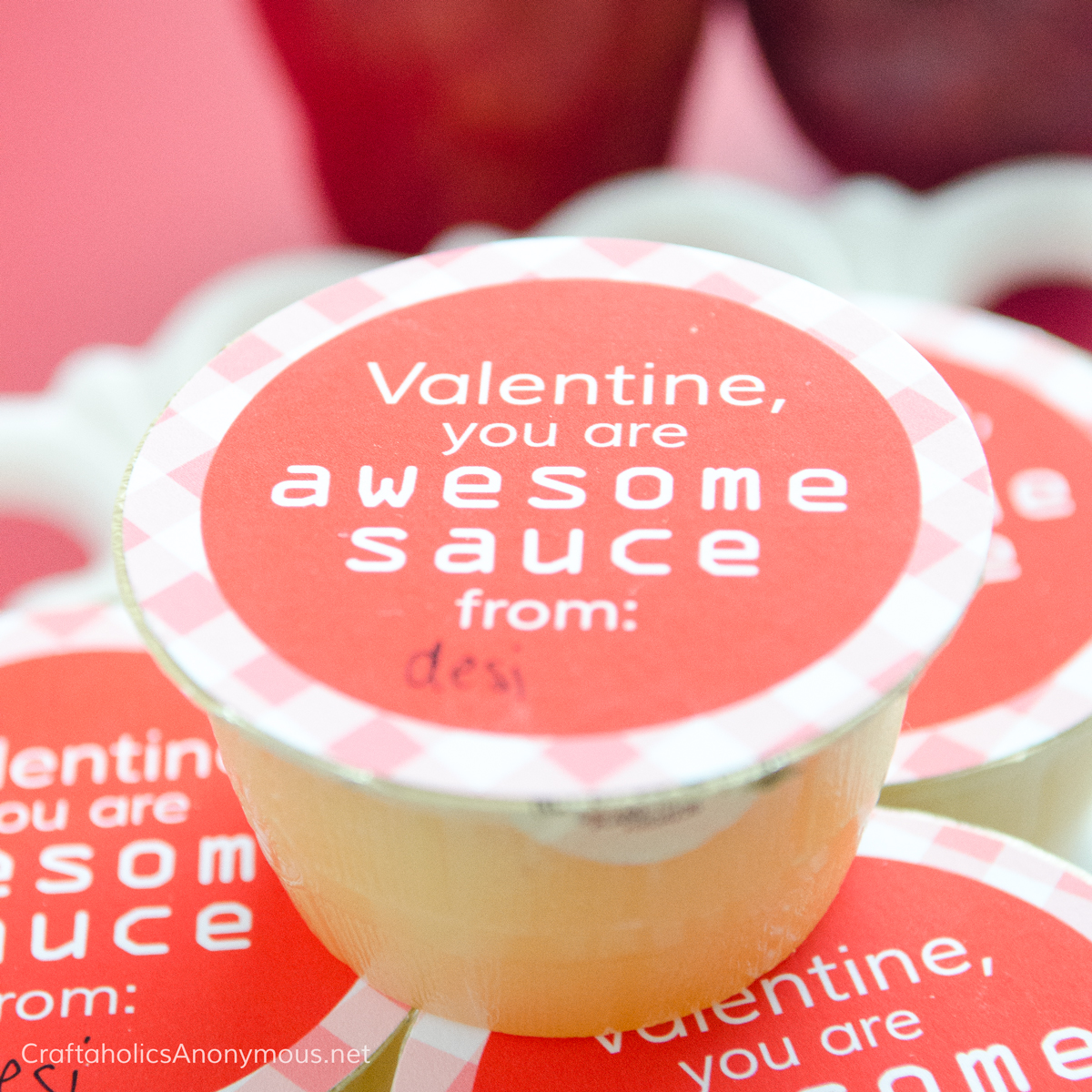 Awesome Sauce Printable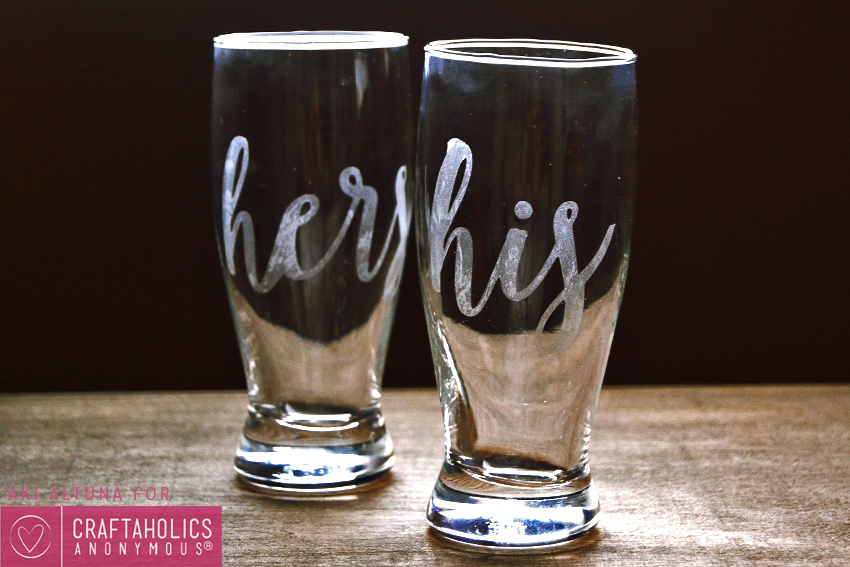 His & Hers Glasses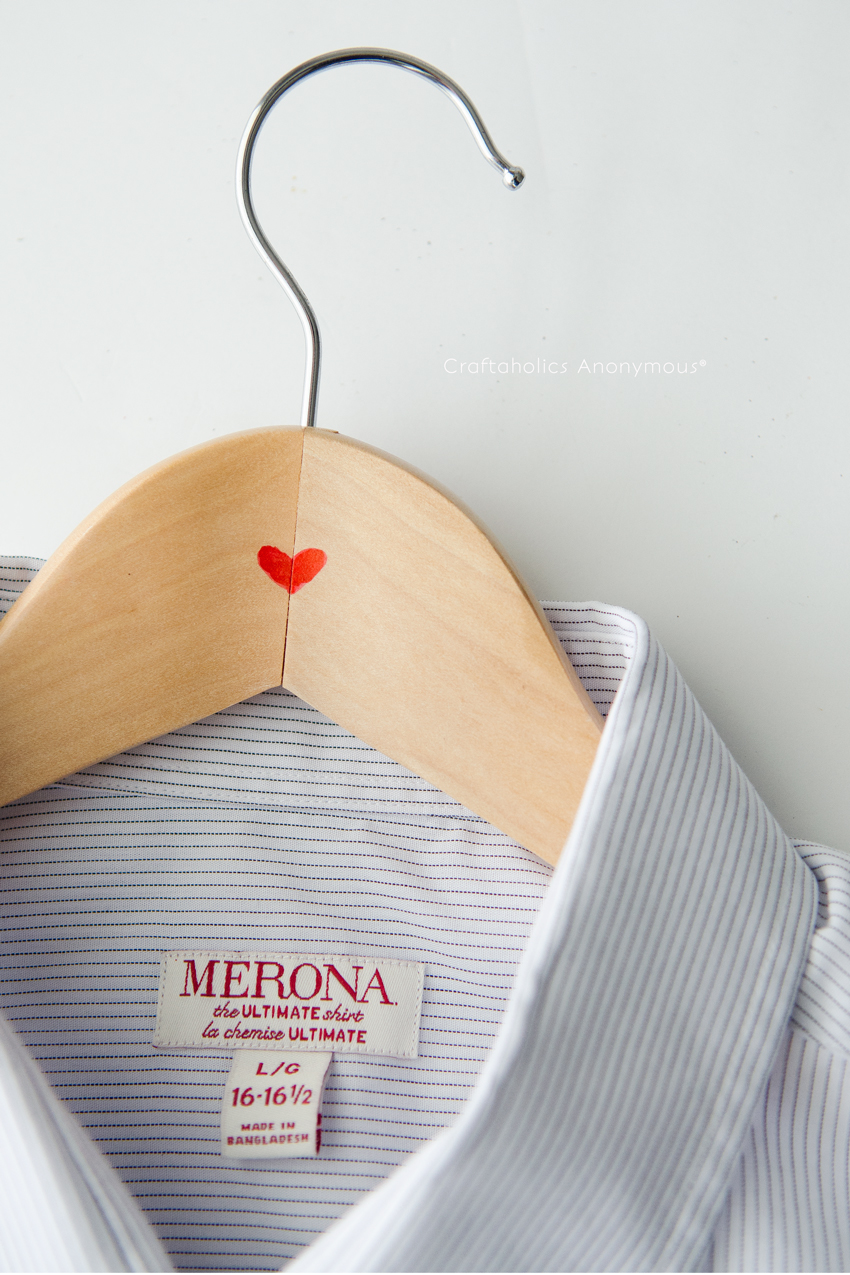 Easy Valentine For Him
Latest posts by Craftaholics Anonymous (see all)