Aren't you loving all the aztec and geometric prints you're seeing lately? So fun, right? Well, Katie is here to share an awesome upcycle earring tutorial. Her aztec earrings are killer! Enjoy! -Linda
Earring Tutorial
We are all familiar with the $1 section of our local Target store, right? Not only do I love that section, I especially love when it goes 70% off! I usually pick up all kinds of random things I don't need but can justify for  30 cents. I recently picked a couple of these plastic beach pouches, intending one for actual beach use and the other for crafting. Keep an eye out in the $1 section or the $1 store – I know you can find something similar to upcycle into earrings. Let's get started!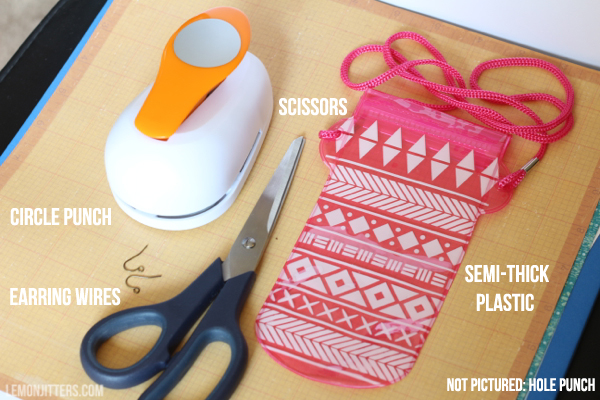 Supplies: Circle craft punch (this one is about 1.75 inches), earring wires, scissors, some kind of semi-thick plastic with a design and a hole punch. Optional (not pictured): alcohol inks.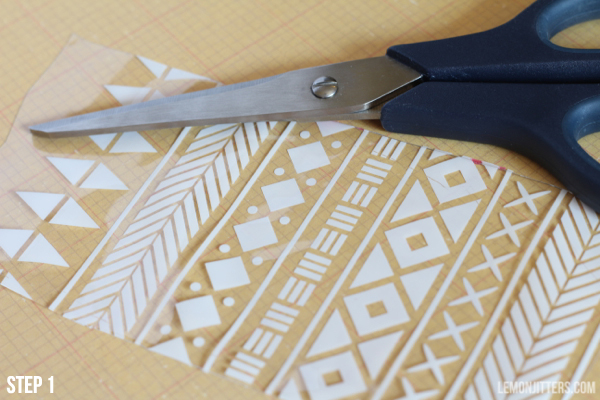 Step 1: Cut away all the extra material on your $1 find – leaving just the design you want to work with.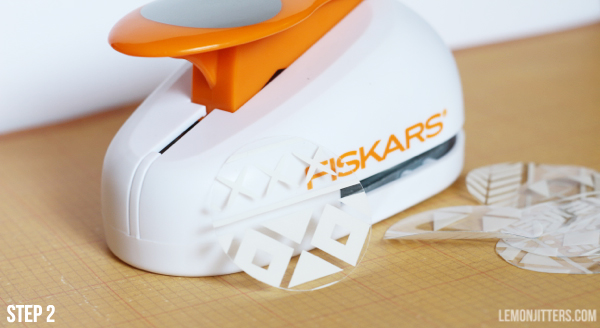 Step 2: Use your craft punch to cut out as many shapes as you can fit onto the piece of plastic you are working with. I wasn't too specific about where I punched on the design – I mainly focused on getting an even number of circles. I matched the designs after I had the circles punched out.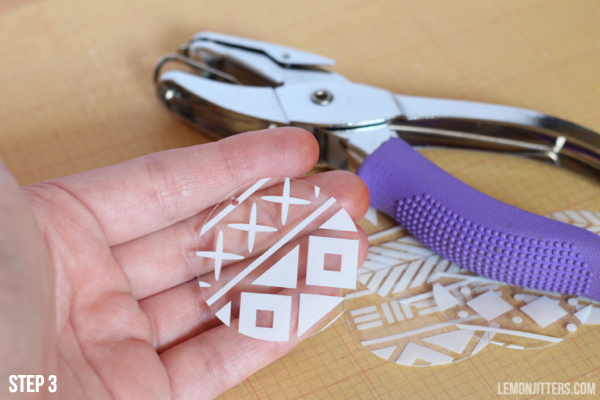 Step 3: Use a regular hole punch (or a small craft hole punch, like I did) to cut holes at the top of your circles.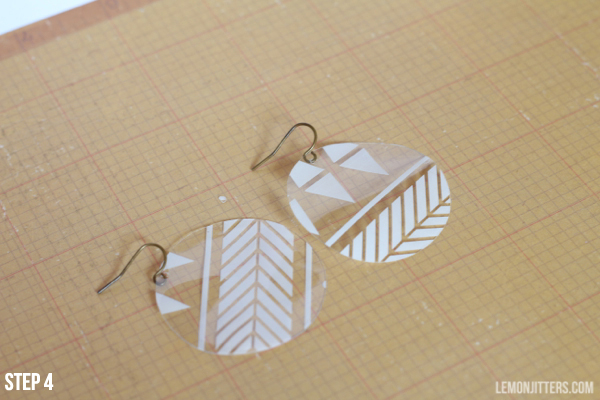 Step 4: Slip earring wires through the holes at the top of your circle. Pinch the earring wire shut with your fingers or pliers. Voila! You are done.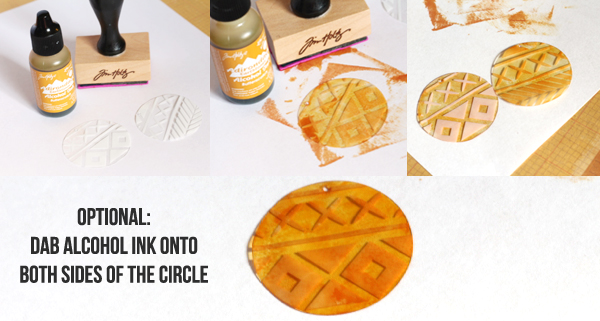 Optional: Dab or swipe alcohol ink onto the circle. As you can see in the top right image, I tried different techniques. I inked just one side and then just the other side. I decided I liked the look of inking both sides – it gave the most vibrant color.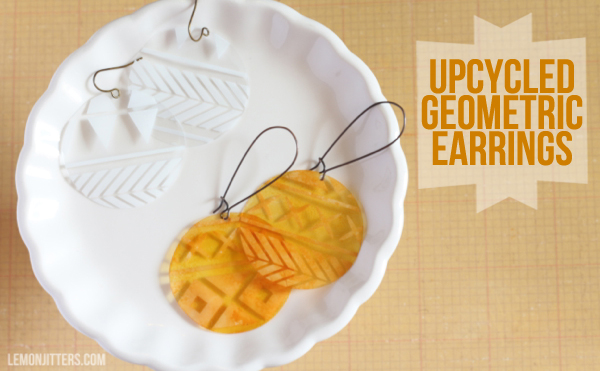 I just love repurposing 30 cent items! I made three pairs of earrings out of one 30 cent beach pouch. Plus, these earrings are on-trend. I can't wait to wear the mustard yellow pair with tights and boots.
Have you seen any dollar store items that you can turn into jewelry?
Make sure to follow Craftaholics Anonymous® on Bloglovin for new crafts and on Pinterest for crafting inspiration from around the web!
Latest posts by Katie Wade (see all)