Learn how to turn a pair of cargo pants into the coolest messenger bag with Jessica's Messenger Bag Tutorial! This is a great way to reuse an old pair of pants. Jessica {Creative Team} does a fantastic job showing you how! She always amazes me with her sewing skills. Enjoy! -Linda
Messenger Bag Tutorial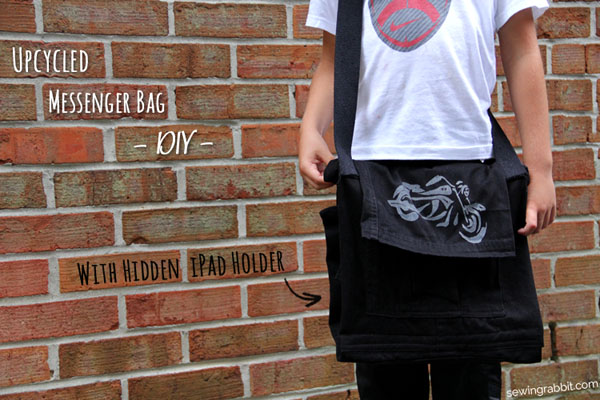 How to Sew a Messenger Bag
How to upcycle an old pair of cargo pants, and turn it into a messenger bag for your little ones…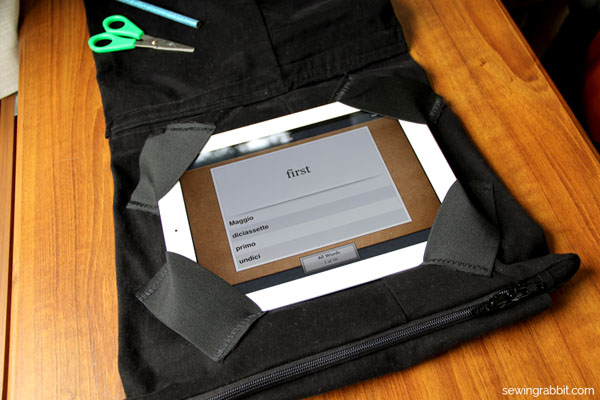 …with a hidden iPad holder!
Looking for a new school bag for the school age kids in your home, but don't want to spend a fortune? How about upcycling some of those no-longer-worn cargo pants?! This bag is perfect for the little one on the go, or the busy teens in your life, with the optional / hidden iPad holder! Sewing this messenger bag is a breeze for the intermediate, or advanced beginner level seamstress.  Some knowledge of installing zippers and metallic snaps is suggested.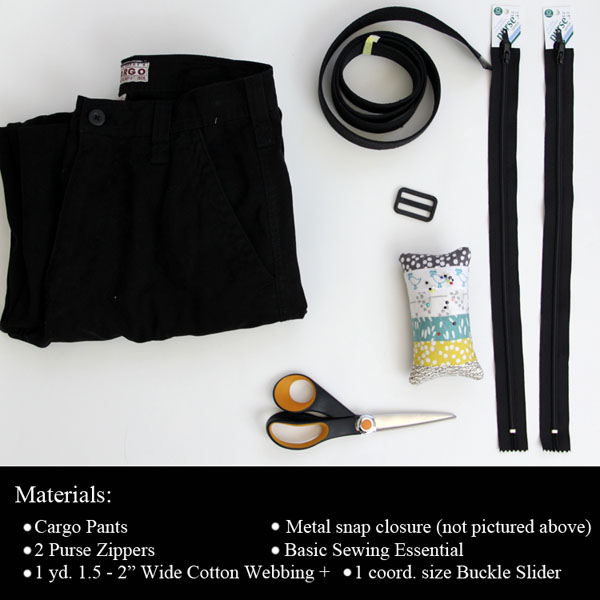 Instructions: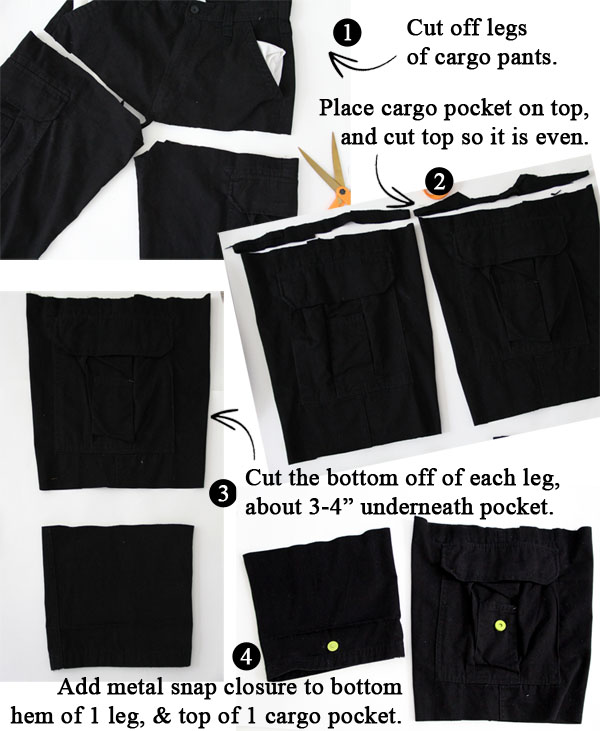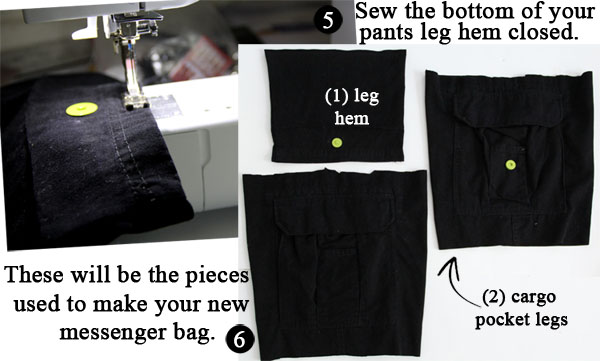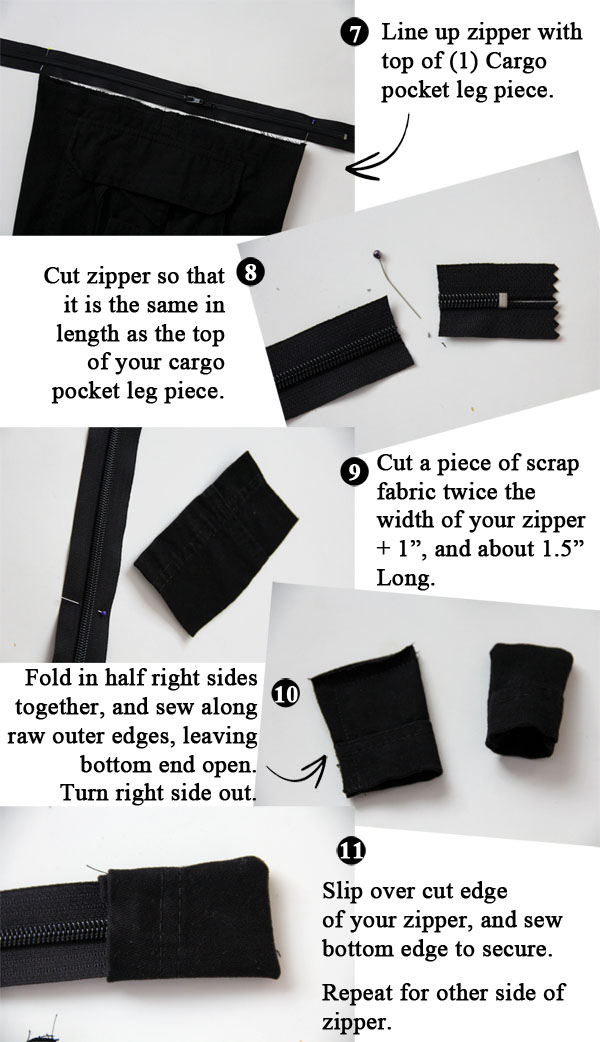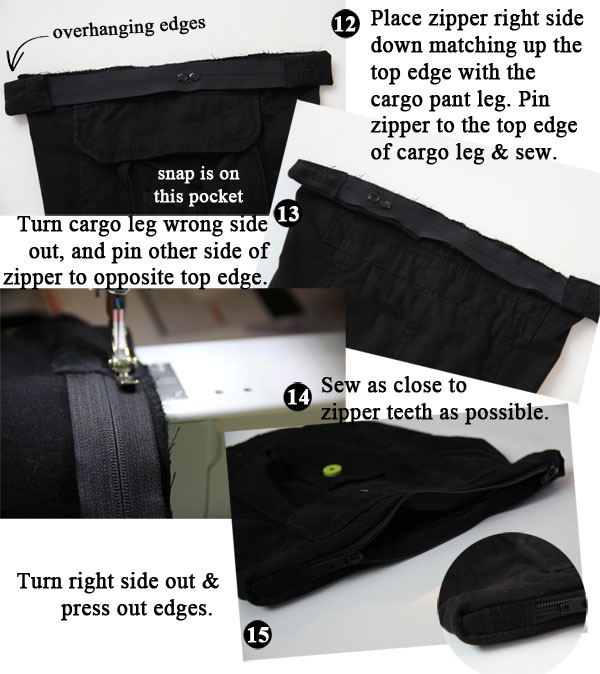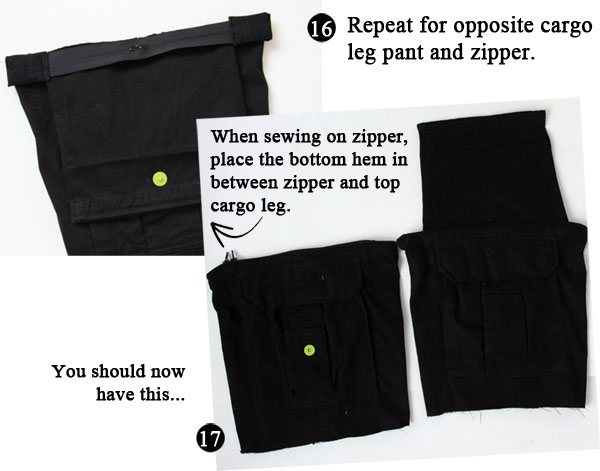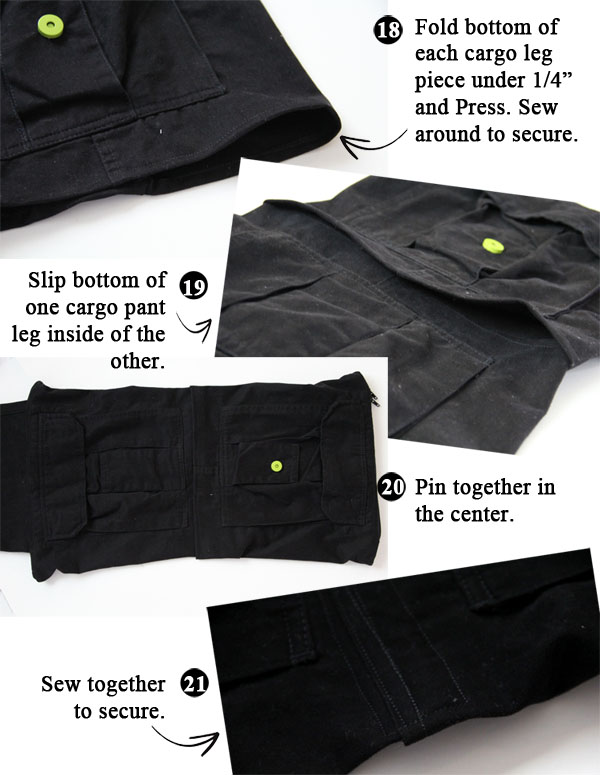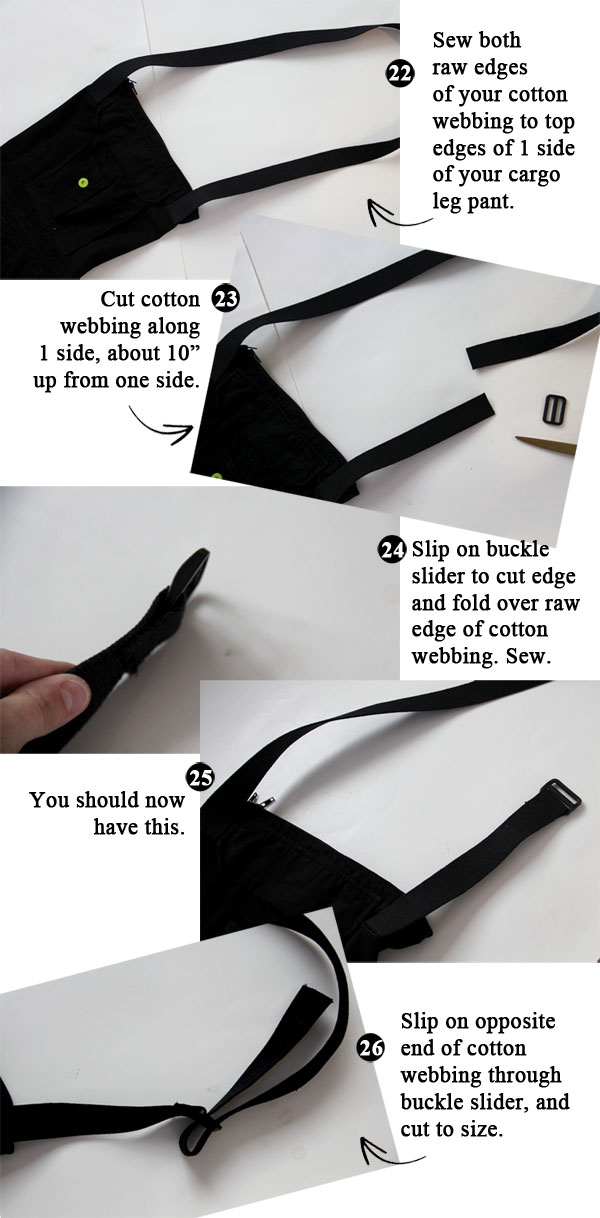 *Please note – the iPad holder is not meant to actually carry the iPad when you are on the go. But rather to secure the iPad to the bag while it is sitting on a desk securely.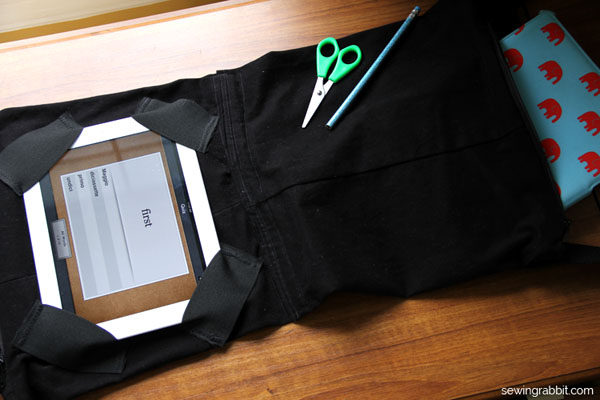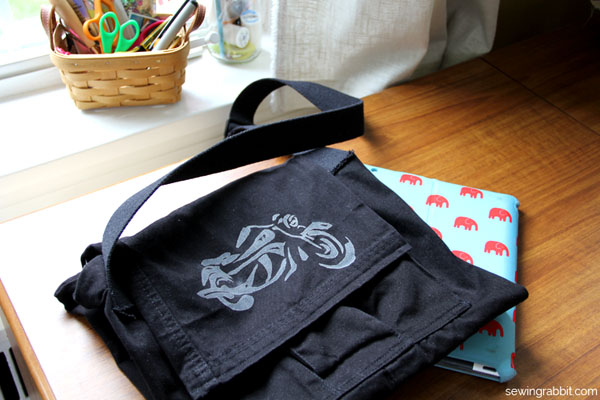 And you are done! Have some fun with it and add a freezer paper stencil! My little man loves motorcycles lately. So I googled 'motorcycle vector image' and was able to use a cartoon image. But you can come up with loads of designs that would look awesome! Add some stripes, numbers, or even make it an army bag. The sky is the limit!
If you enjoyed this craft tutorial, please share it with your friends or pin it on Pinterest!
Happy Crafting,
Jess
Make sure to follow Craftaholics Anonymous® on Bloglovin for new crafts and on Pinterest for crafting inspiration from around the web!
Jessica Abbott, the Sewing Rabbit, blogs over at Me Sew Crazy where she posts about all things sewing related. Specializing in children's clothing, her readers continue to come back for her tutorials, patterns and collections. Creative Director behind SewSet.com, a sewing pattern and tutorial search engine. Jessica also runs the Jo-Ann Fabric & Craft Stores Girl's Night Out Event, bringing sewing and craft enthusiasts together in different cities around the nation. She currently resides in Virginia Beach with her husband and three fabulous children.
Latest posts by Jess Abbott (see all)