Jessica shares a fun how to make a fun Honeycomb Garland! Perfect for any party or gathering! Enjoy! -Linda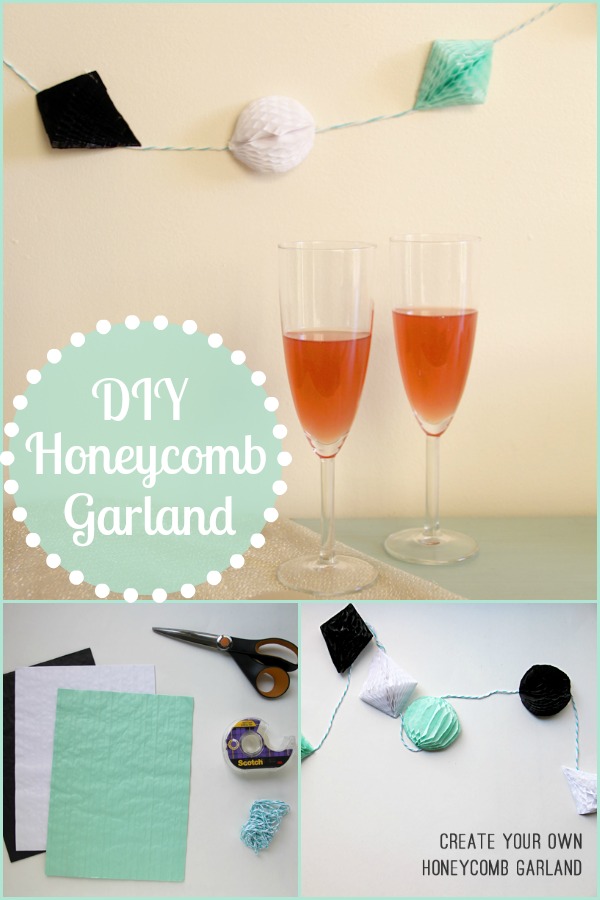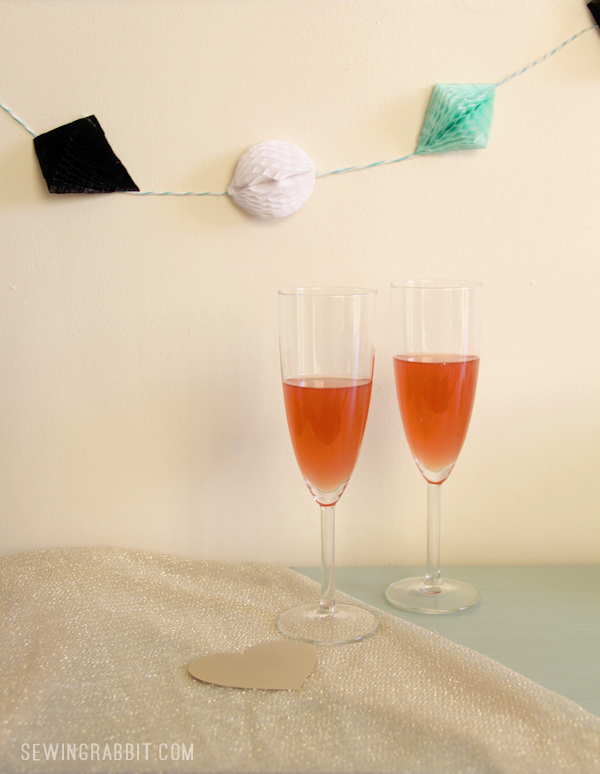 Everyone loves honeycomb balls! Did you know you can create your own honeycomb shapes? All you need is some honeycomb paper, a pair of scissors, and some tape! You can purchase honeycomb paper on Amazon, or at your local Jo-Ann Fabric & Craft Stores.  With New Years Eve almost upon us, I knew I wanted some honeycomb DIAMONDS….stat.
DIY Honeycomb Garland Tutorial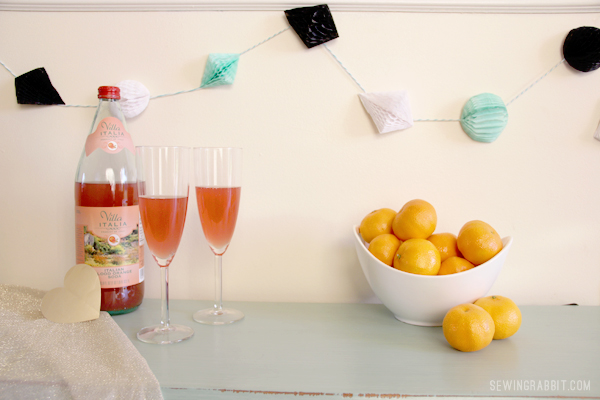 Materials Needed: 
Honeycomb Paper
Scissors
Tape
String for Garland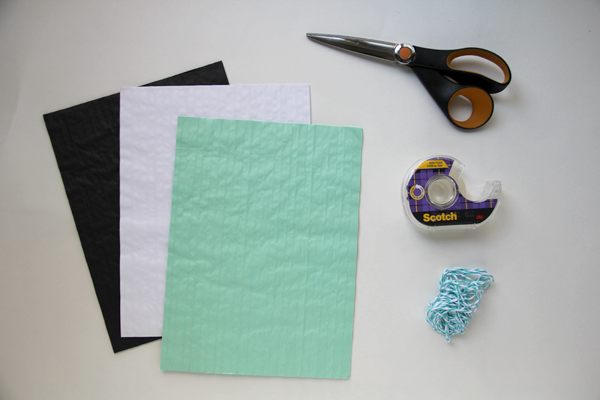 Instructions: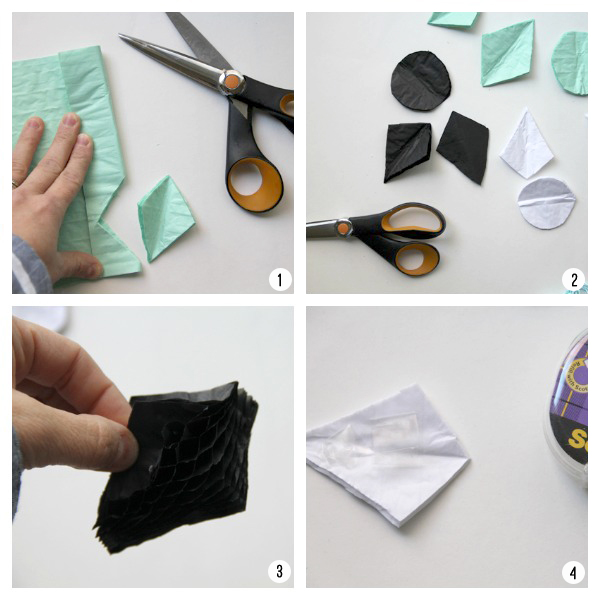 Fold the paper in half, noting the strips that are along the honeycomb paper. You want to make sure they are going left to right. Cut out your shape on the fold.
Repeat this step until you have as many shapes as you want for your garland! I cut out various diamond and circle shapes.
Next you will see, that by gently pulling out the paper edges, you can pull it all the way around to create a 3D effect -or- simply pull it out half way for a shape with a flat back.
Place some 2 sided scotch tape on the flat side of your honeycomb shape, and simply fold both edges together in the middle and Press. Slip the string in the middle, and you suddenly have a fabulous garland for your New Years Eve party!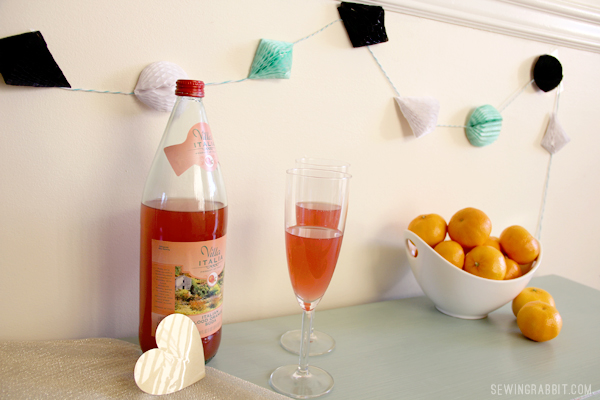 Wishing you all a safe and happy New Years Eve! And until next year… Happy Crafting!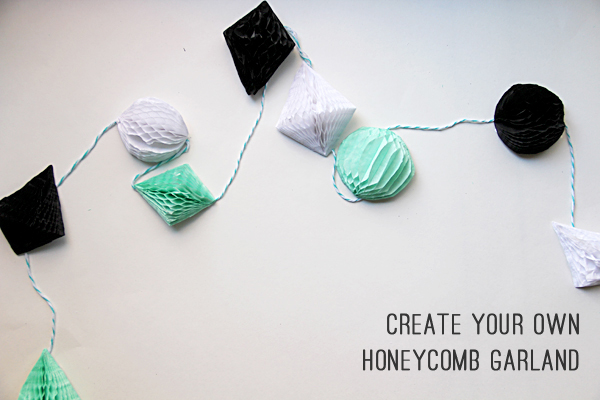 Looking for more holiday DIYs? Find lots of ideas on the Craftaholics Anonymous Pinterest Page!
Don't forget to enter the Silhouette Portrait Giveaway!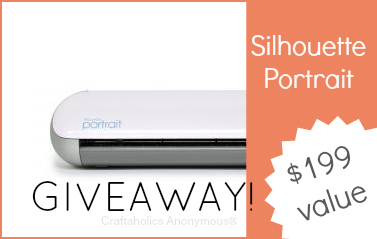 Want to join the Craftaholics Anonymous® Creative Team? Apply here!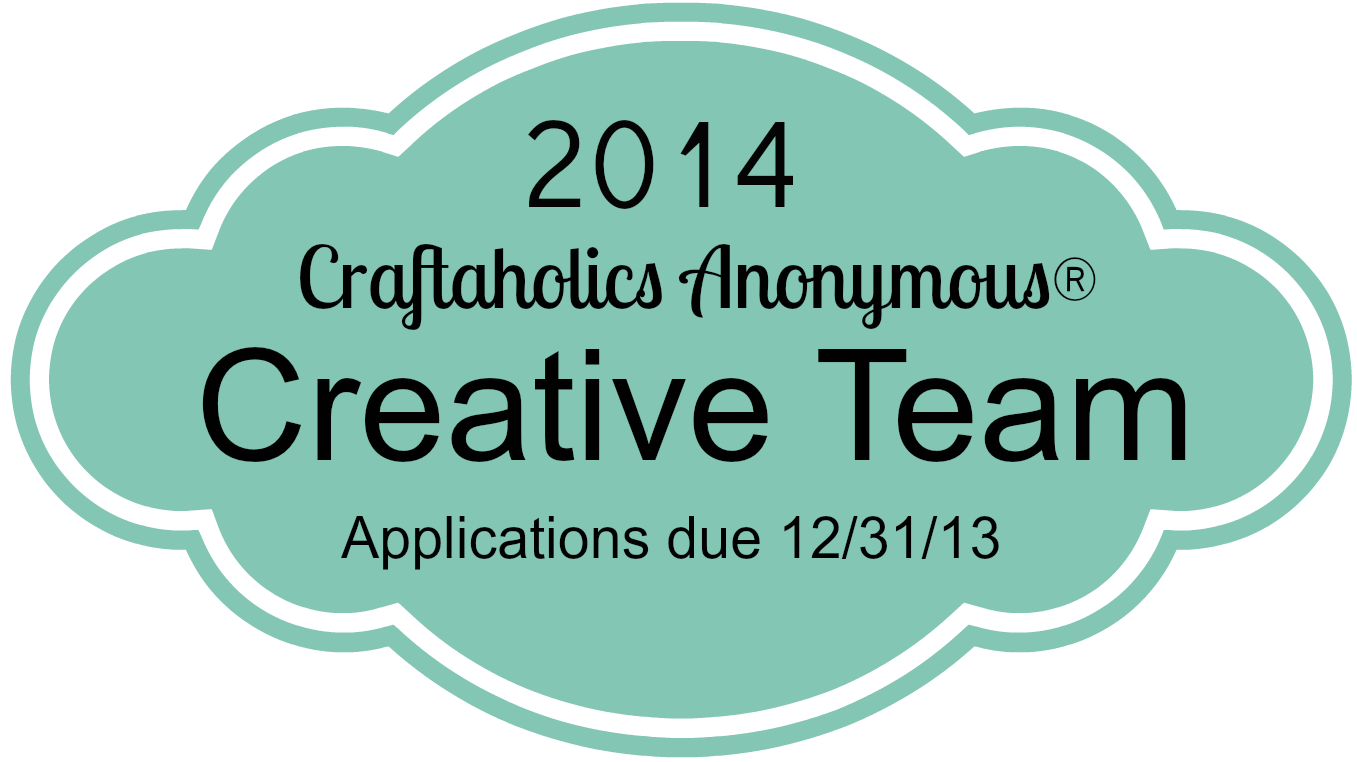 Jessica Abbott, the Sewing Rabbit, blogs over at Me Sew Crazy where she posts about all things sewing related. Specializing in children's clothing, her readers continue to come back for her tutorials, patterns and collections. Creative Director behind SewSet.com, a sewing pattern and tutorial search engine. Jessica also runs the Jo-Ann Fabric & Craft Stores Girl's Night Out Event, bringing sewing and craft enthusiasts together in different cities around the nation. She currently resides in Virginia Beach with her husband and three fabulous children.
Latest posts by Jess Abbott (see all)