Ada is here today to show off her craft closet makeover. Enjoy! -Linda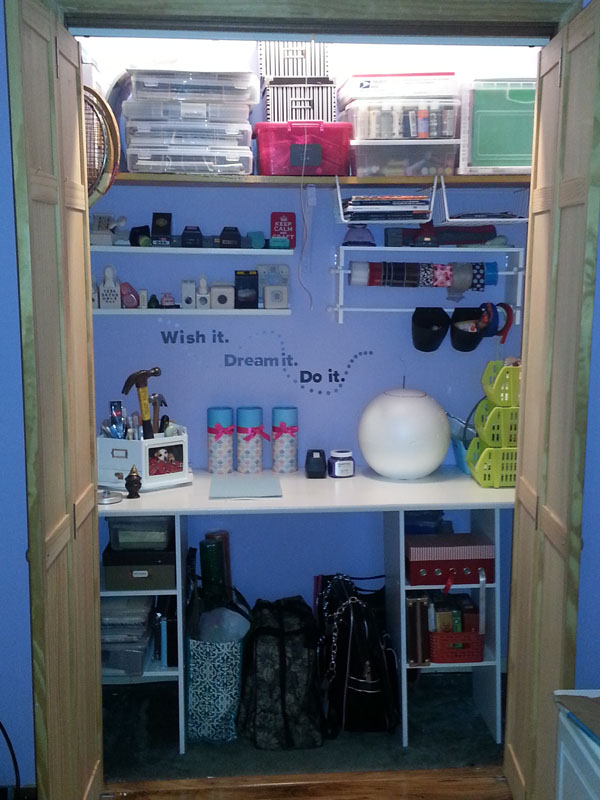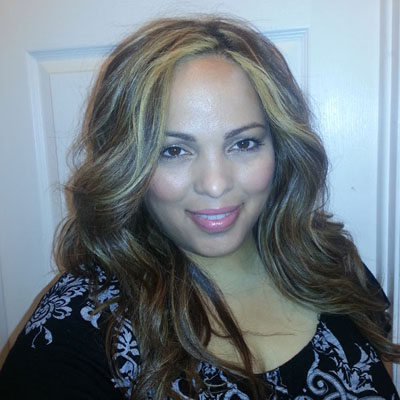 My name is Ada George and I live in Chicago, Illinois with my husband and two stepchildren. I am an obstetrics nurse by trade, but I have a passion for crafting.
Craft Closet Makeover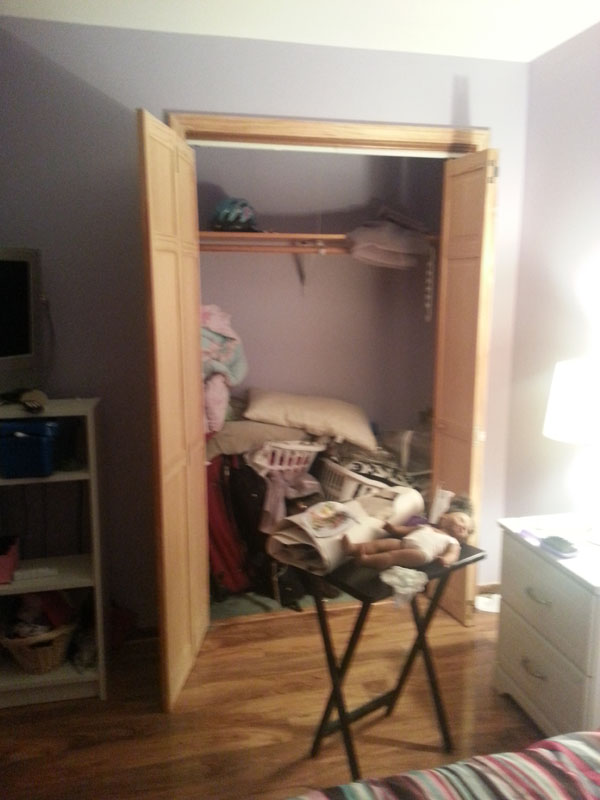 When we moved into our home, I had designated a small room in the basement as my "craft room" but it had no windows, no light and it felt very uninspiring. All I was able to do was store all my things haphazardly in boxes in that space.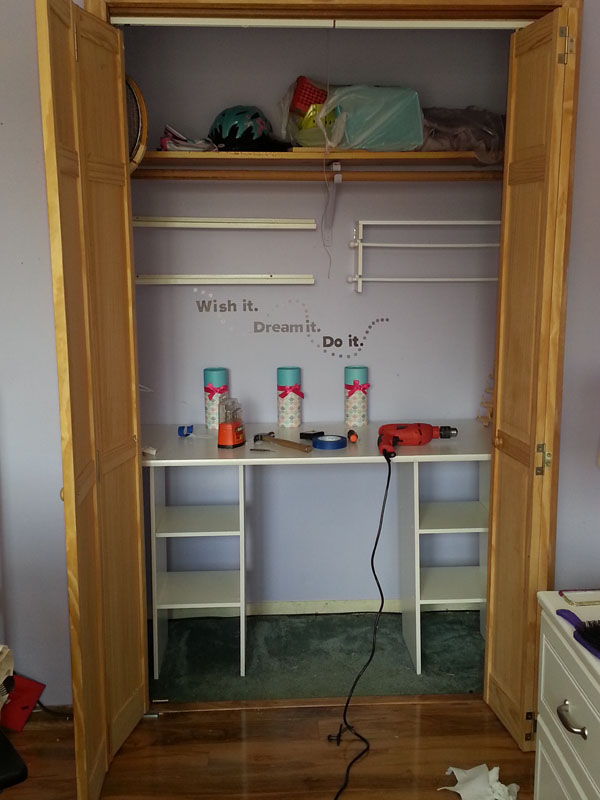 One day, I was cleaning my step daughter's room (which she normally does herself but I will occasionally step in and do a deep cleaning) I noticed that her closet was in total disarray and wasn't really being utilized.  I asked her how she felt about using her closet as our craft space and she agreed!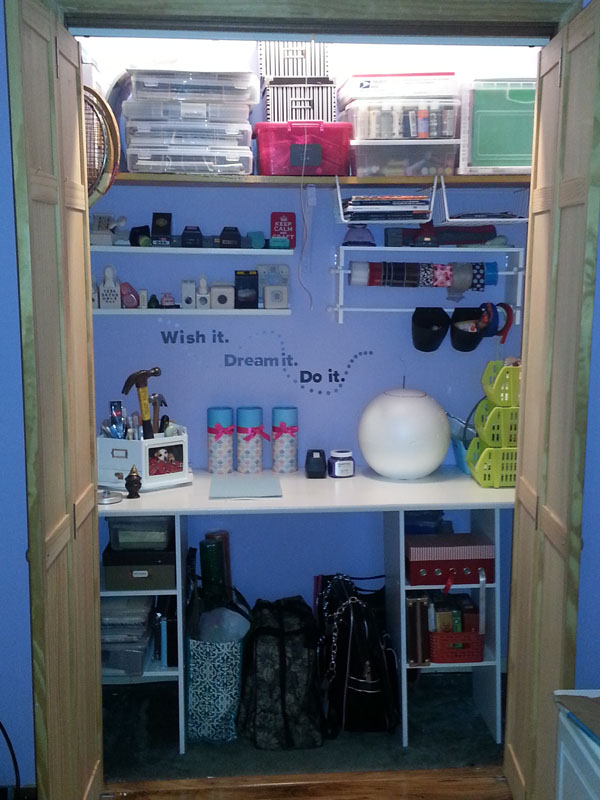 I  pulled out my "hope chest" with all of the craft organization items that i had previously purchased then I went to the hardware store and picked up two small shelving units and a shelf and our craft closet was born!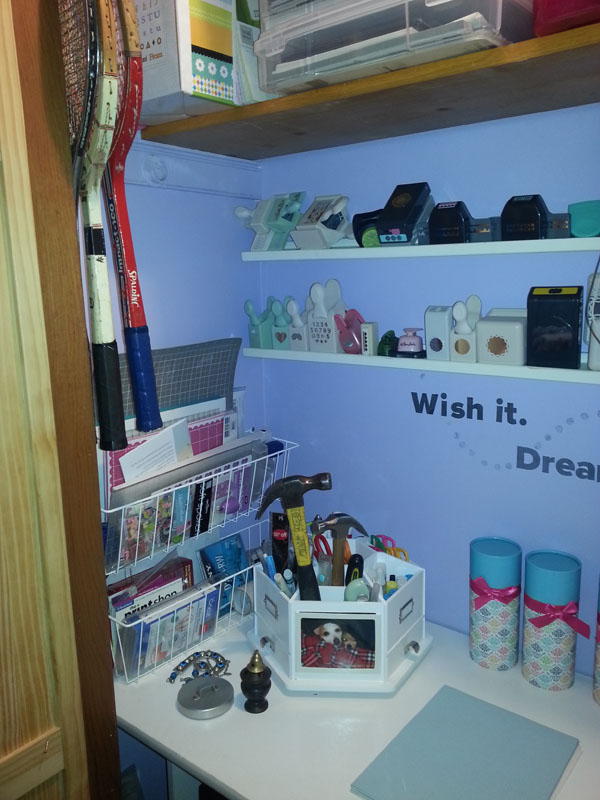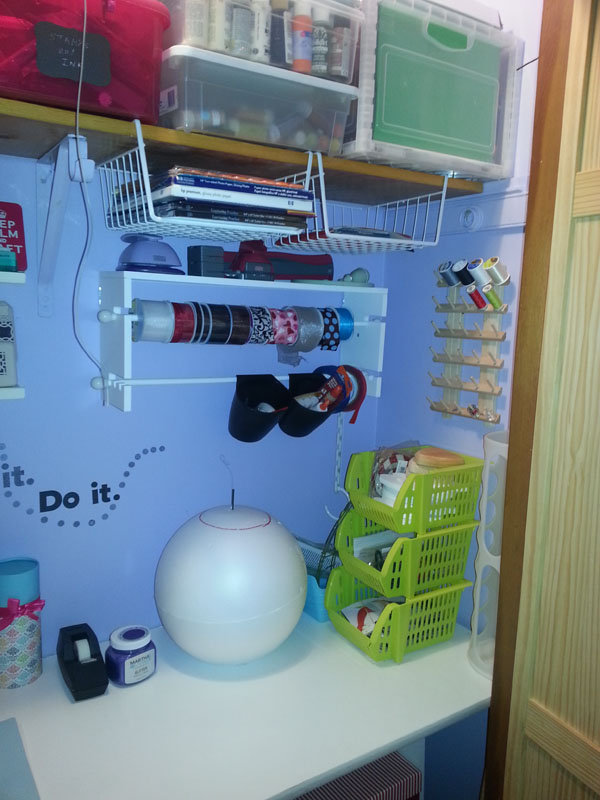 There is a ton of natural light, all my things have their place, I can keep up with what I have and my step daughter gets to enjoy it as well!
Great way to utilize such a small space, Ada! Thanks for sharing! -Linda
Have a Craft Room or Craft Nook? Get your craft room featured! Send a picture or link to info@craftaholicsanonymous.net. 
Latest posts by Craftaholics Anonymous (see all)