Do you have a bunch of leftover candy canes from Christmas? We sure do! Katie shares 5 easy ways to use those leftover candy canes for New Year's Eve! Enjoy! -Linda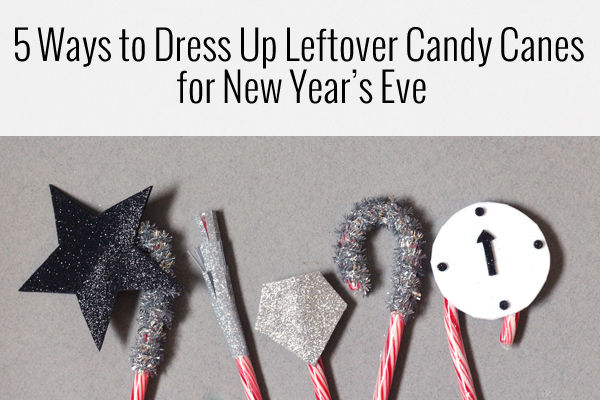 How to use Leftover Candy Canes Ideas
Do you always have a ton of leftover candy after Christmas? Especially candy canes – there are always some of those still hanging around. Well, I came up with five ways to dress up those leftover candy canes for your New Year's Eve party! These would make fun party favors or, if you put them all together in a short vase, a perfect table centerpiece. Let's get started!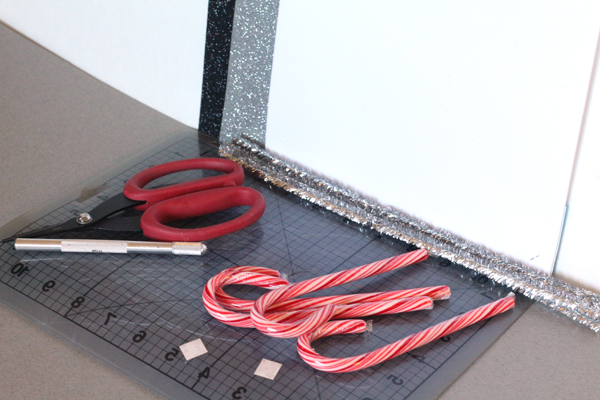 I have to apologize because my supply photo isn't that accurate. Once I started doing the project, one thing lead to another and my supply needs changed a little. You crafters know how that happens – creativity just strikes! So here's the scoop.
Supplies: Candy canes, glittered foam sheets & a white foam sheet (in the basics/kids section of your local craft store), metallic pipe cleaners, and scissors. Not pictured: metallic tape or paper and a hot glue gun.
Pictured by not needed: Exacto knife and cutting mat that are pictured.
New Years Eve Cupcake Toppers using Candy Canes
#1 Star Wand
Step 1: Print & cut out a star template. Or maybe you have fancy fingers and cut out a star without a template. I don't trust myself so I used this star as a template.
Step 2:Use the template to cut several stars from the glittered foam. You may want to resize the star before or after printing, it's up to you. I think my stars ended up being 3-4 inches across.
Step 3: Cut a scrap strip of foam and glue either end of the strip to the back of the star. This is how you will secure the star to the candy cane. You could use tape but I found even gentle washi tape would pull the candy cane wrapper off. So this way, your stars are reusable.
I really like how the black sparkly stars look. To add more pizazz, I wrapped some metallic pipe cleaners around the candy cane. I think this really added to the 'wand' look.
#2: Clock Face
Step 1: Trace a circle onto the white foam sheet. I used a tiny bowl.
Step 2: Cut out the traced circle, hopefully with more success than I had. I seriously cannot cut a smooth circle. It's my crafty weakness.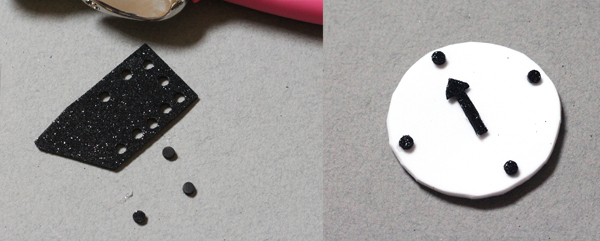 Step 3: Cut out a few tiny circles from the black foam (or use a hole punch for a more uniform look). I also freehanded cut an arrow.
Step 4: Glue the circles at 12, 3, 6 and 9 on the clock face. Glue the arrow to point to 12.
Boom! It's party time! I know, that's the cheesiest thing you've read all day. :)
#3 Blingin' Gems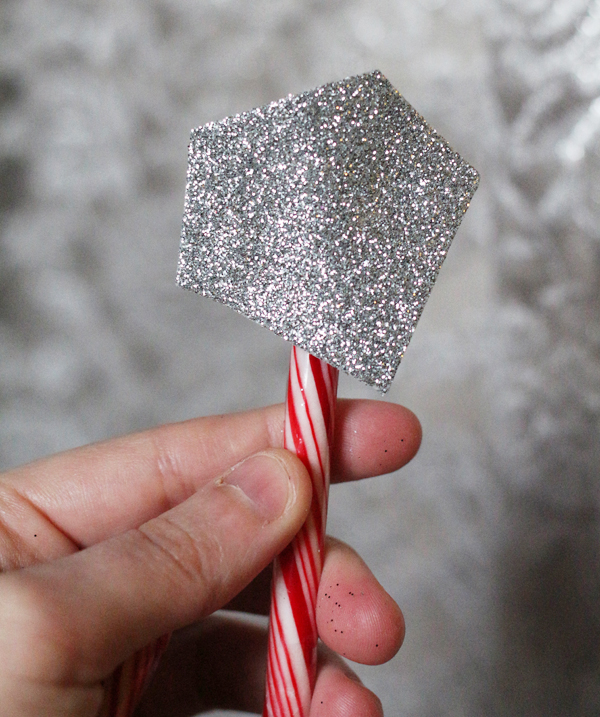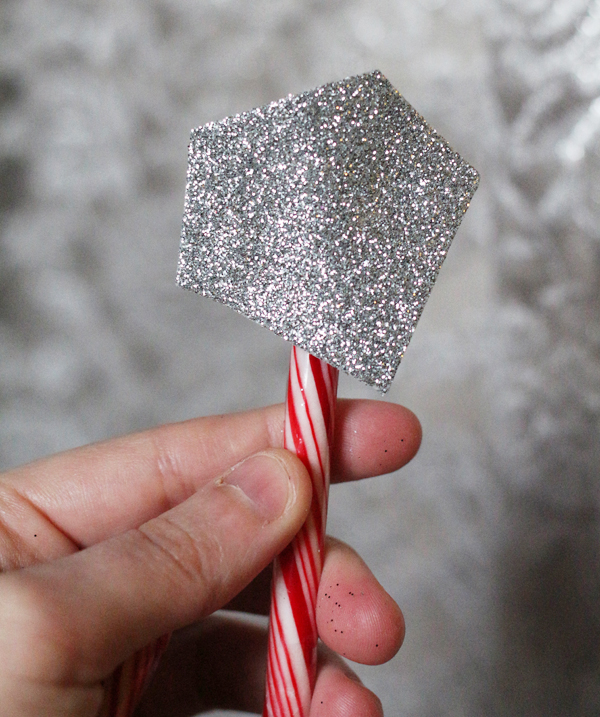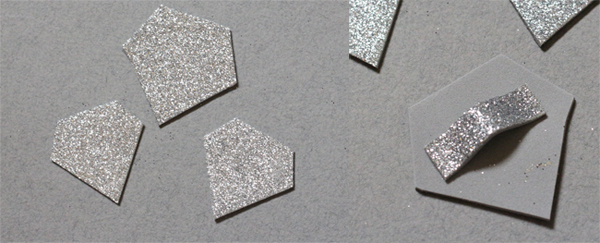 This is the same concept as the star wand. Cut a few diamond shapes from the silver metallic foam & add a scrap strip to the back. I didn't use a template but, if you want, you could use the outline of this diamond as a template. Slip it onto the candy cane and voila!
#4 Fringed Cane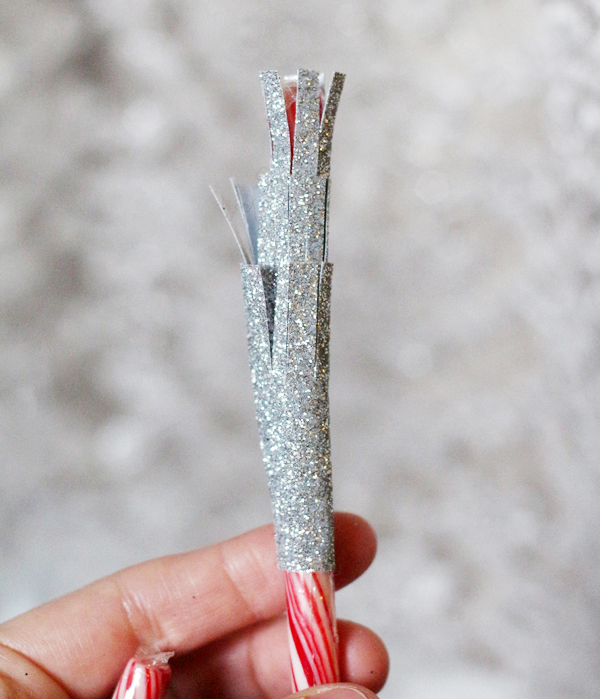 Step 1: Cut small strips of metallic tape or paper.
Step 2: At one end of the strip, cut small slits to create a fringe look.
Step 3: Wrap the tape or paper around the candy cane and cut off the excess. If you used paper (which I recommend), just overlap the ends of the paper and add tape. I used metallic tape and it pulled the wrapper off the candy cane.
#5: Sparkly Shepherd's Staff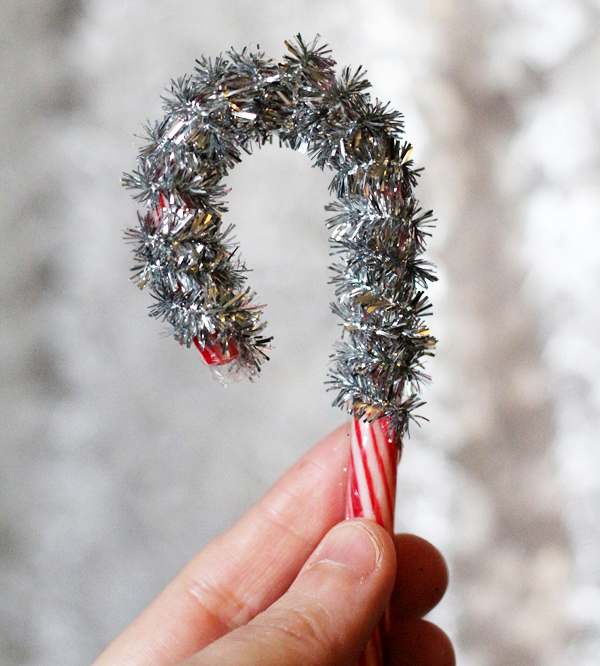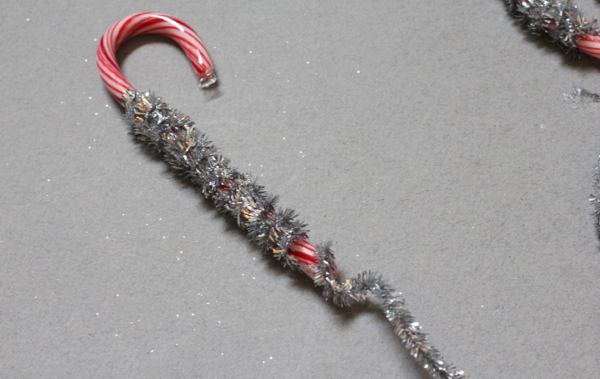 This one is so easy you probably don't need the photo. Just wrap two metallic pipe cleaners around the candy cane and push them up to the crook of the cane. That's it!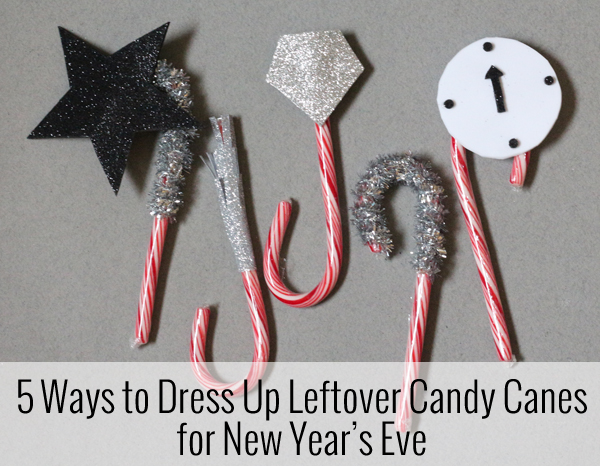 These are really quick crafts and they look so cute all together!
Can you think of any other ways to dress up leftover candy canes for New Year's Eve?
Find more craft and DIY ideas on Craftaholics Anonymous Pinterest Page!
Enter the Silhouette Portrait Giveaway!

Want to join the Craftaholics Anonymous® Creative Team? Apply here!
Latest posts by Katie Wade (see all)