Katie is sharing a fun kid craft today that is perfect for National Adoption Day! {would also make a good craft for Thanksgiving to make puppets for the people your kids are thankful for, right?!} Enjoy! -Linda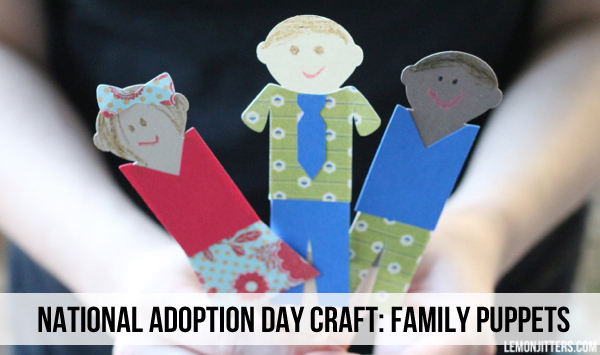 National Adoption Day Craft
Today is National Adoption Day! Every year, I help our county throw a National Adoption Day celebration. We always do a Thanksgiving craft and then a very special National Adoption Day craft. I want to do a family craft so the kids can creatively express how they see their new forever family (or their newly adopted sibling). It is so sweet to hear the kids talk about their family while they make their craft. This year, I decided to do family puppets. This craft is easy for the kids but does require a little preparation on your part. Let's get started!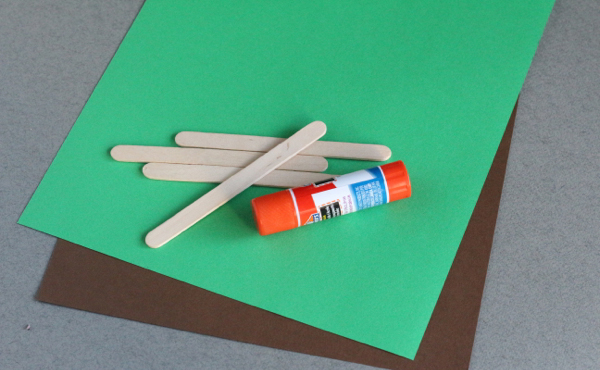 Supplies: Popsicle sticks, card stock, glue sticks, crayons, tape is optional, a Silhouette Cameo, and this family puppet cutting file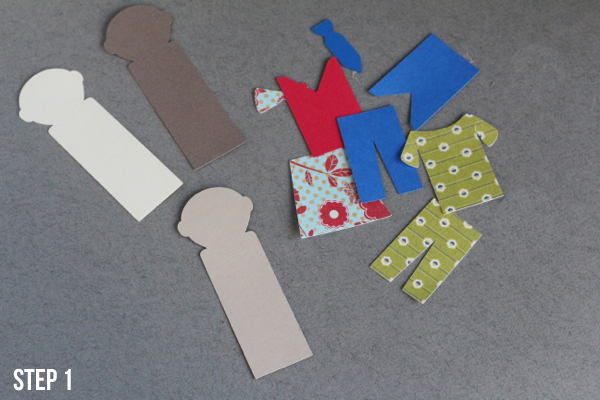 Step 1: Use the Silhouette Cameo to cut the family puppet file that I created. I had so much fun picking patterned papers for the puppet clothing!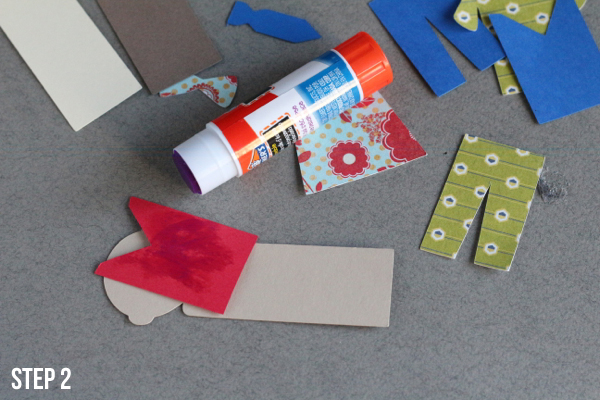 Step 2: Let the kids pick the doll bodies and clothing they feel represents their various family members. And there's no need to stick to 'skin colors' for the puppet bodies. Last year, I cut bodies out of primary colors. That way the kids have options if they don't identify with any of the skin colors (because it's hard to find card stock to represent the many shades of our skin).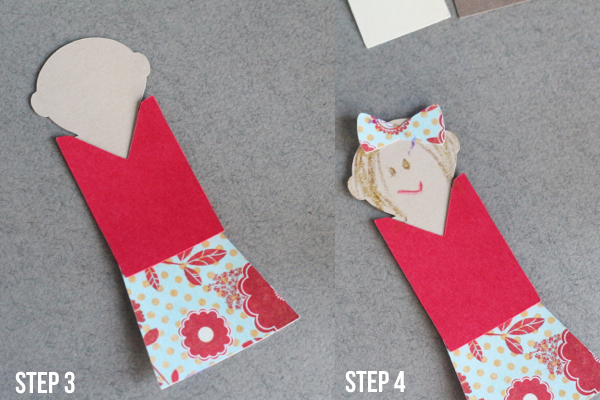 Step 3: As they glue the clothing to the puppet body, encourage them to talk about their choices . Why did they pick blue for Mom's shirt? Does Dad usually wear a tie? Who does each puppet represent?
Step 4: The kids can embellish with crayons by drawing hair, faces, designs, etc.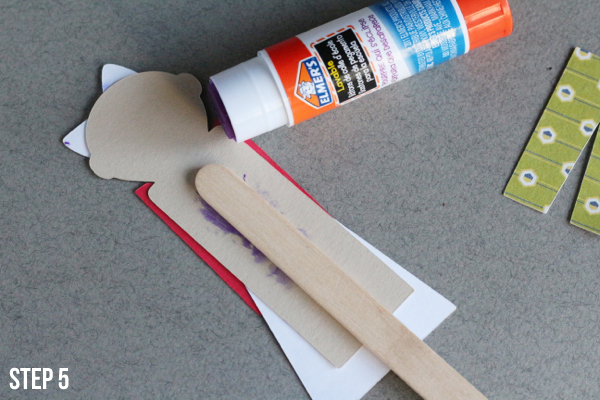 Step 5: The kids can glue the popsicle stick to the back of their completed puppet. For extra sturdiness, I also covered the stick with tape. And that's it! Repeat for each family member.
Once all the puppets are complete, encourage the kids to act out scenes with the puppets. Just a simple prompt will do – like, "Is it okay if I pretend to be (insert family member's name)? What should we play?" Or "Let's play like we are making dinner!" That's all you need to send kids into creative play time. Have fun with it!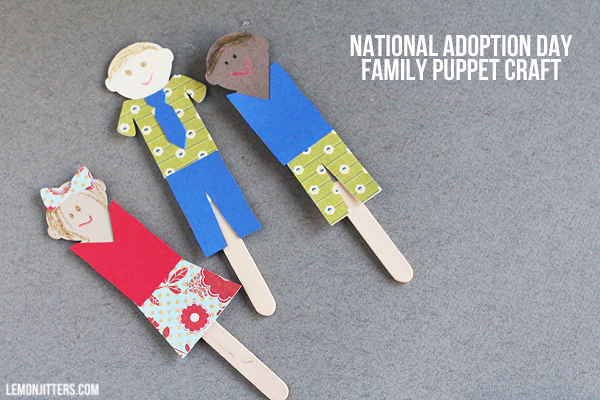 National Adoption Day is the perfect time to talk to your kids about the many ways families are created. And it's a good time to hear their opinions on their own families. I hope this craft prompts great conversations about family!
How has your life, or those you know, been blessed through adoption? We'd love to hear your stories in the comments below!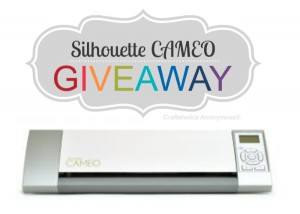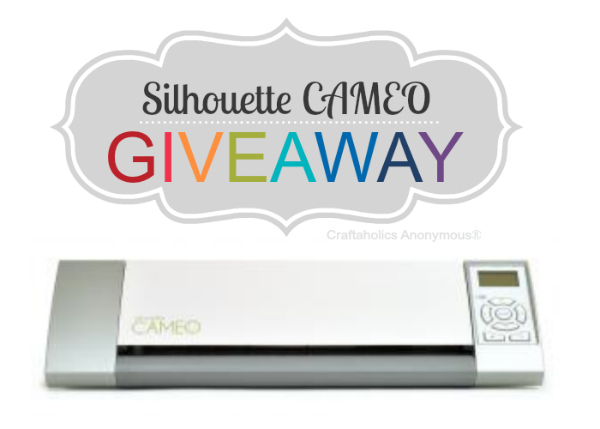 Click to enter the giveaway!
Latest posts by Katie Wade (see all)