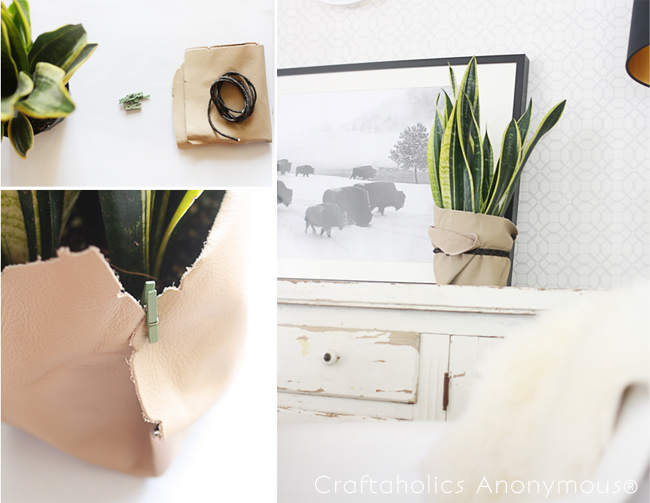 Nothing says spring to me more than a little flora! I recently grabbed a new plant for our dining room buffet to add a fresh touch, but couldn't find the right pot to put my plant in. I decided to make one myself!
DIY Leather Planter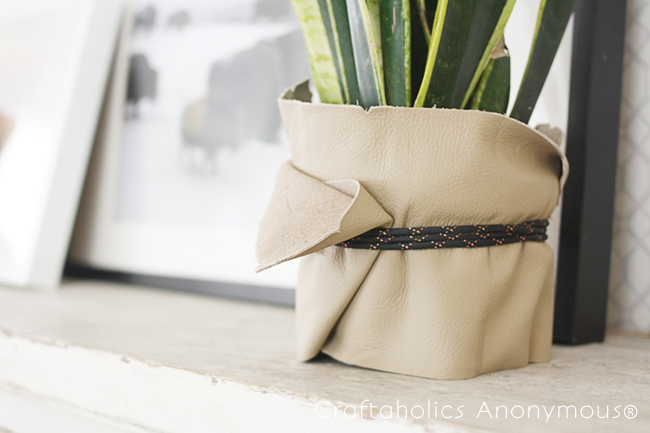 What you will need:
Leather (any color – I found a bag full of scrap leather at Hobby Lobby)
Cord (in any color)
Scissors
Clips or clothes pins
How to Make a Leather Planter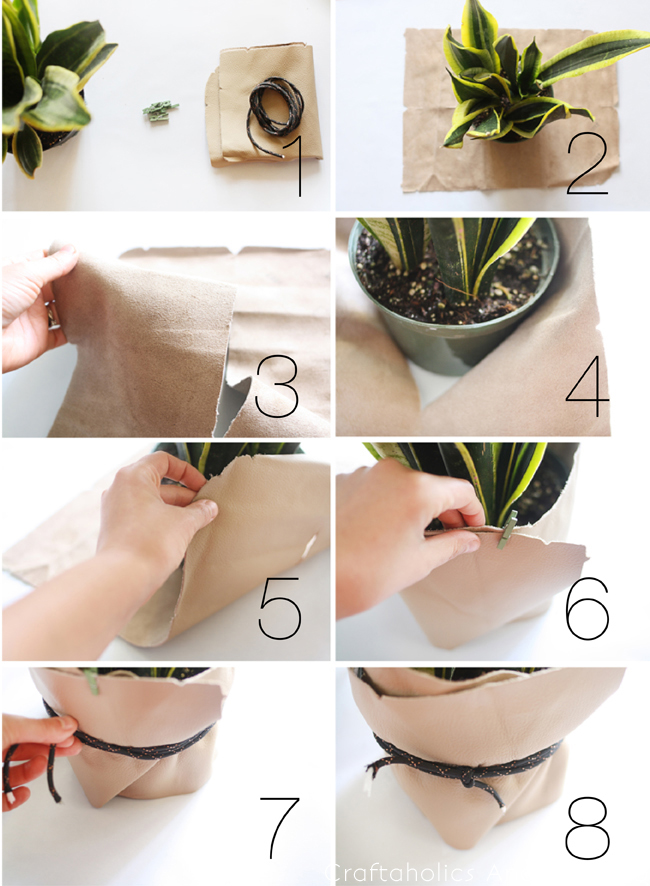 What to do:
1. Gather your supplies 2. Find a piece of leather that is just the right size to cover your plant 3. Create an opening for the bottom of your plant (this will be helpful when you need to water it) 4. Place your plant in the slit 5. Begin wrapping the leather around your plant (kind of like wrapping a present) 6. Clip the leather in place to hold it temporarily, while you continue to wrap the leather around the plant 7. Tie your cord around the leather in a secure knot and release the clips 8. Cut any excess cord from the knot and fold the leather slightly over the cord to hide the ugly knot bit.
Place your new DIY planter on a shelf and enjoy! You can also add a small dish under the plant to protect the surface from any water or dirt. I love the look of this planter! The leather is a great texture to accompany my decor. The neutral color with that pop of black and copper cord plays really well together. You can choose any color of cord you like – even neon pink if you like!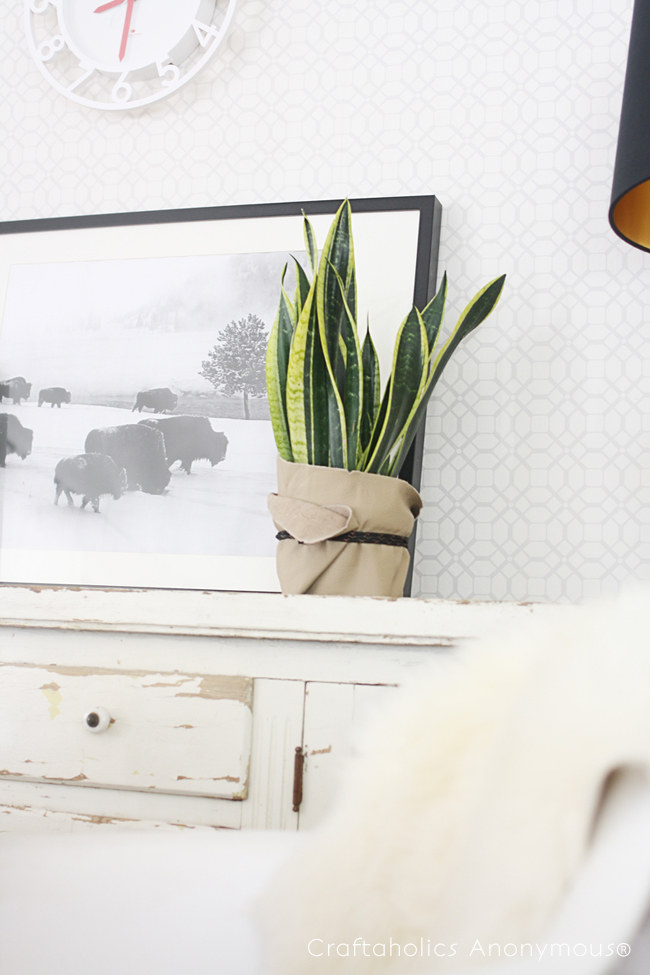 What do you think of this modern DIY Leather Planter? What leather crafts have you been working on?
XOXO, Lidy
Want more DIY & Craft ideas? Follow along here! Pinterest // Facebook  // Instagram

Hello Lidy is a husband and wife team that focuses on creating and cultivating unique spaces that integrate original handmade designs and vintage pieces, while keeping up on current trends and designs.