Hi! Kara from A Kailo Chic Life here. I am so excited to show you all how to make this super adorable DIY mini pompom heart necklace. I don't know about you, but I currently have an obsession with felt balls and pompoms. Over the holidays I loved seeing everyone's felt ball wreaths, but I don't have the time or patience to glue 200+ felt balls to a wreath. So instead, I decided to get my pompom fix in mini form with the use of polymer clay! This DIY mini pompom heart necklace is a great project for kids and adults and everyone will be eyeing your adorable colorful pompom necklace when you are done.
DIY Mini Pompom Heart Necklace

The Supplies:
Polymer Clay in an assortment of colors
Small Square of Felt cut into a heart shape appx. 1.25″ by 1.25″
Glue (a glue gun, fabric glue, or fast grab tacky glue will all work)
2 – 6mm open jump rings
A finished necklace chain in your desired length (you can get these in the jewelry section at the craft store)
Pliers and an oven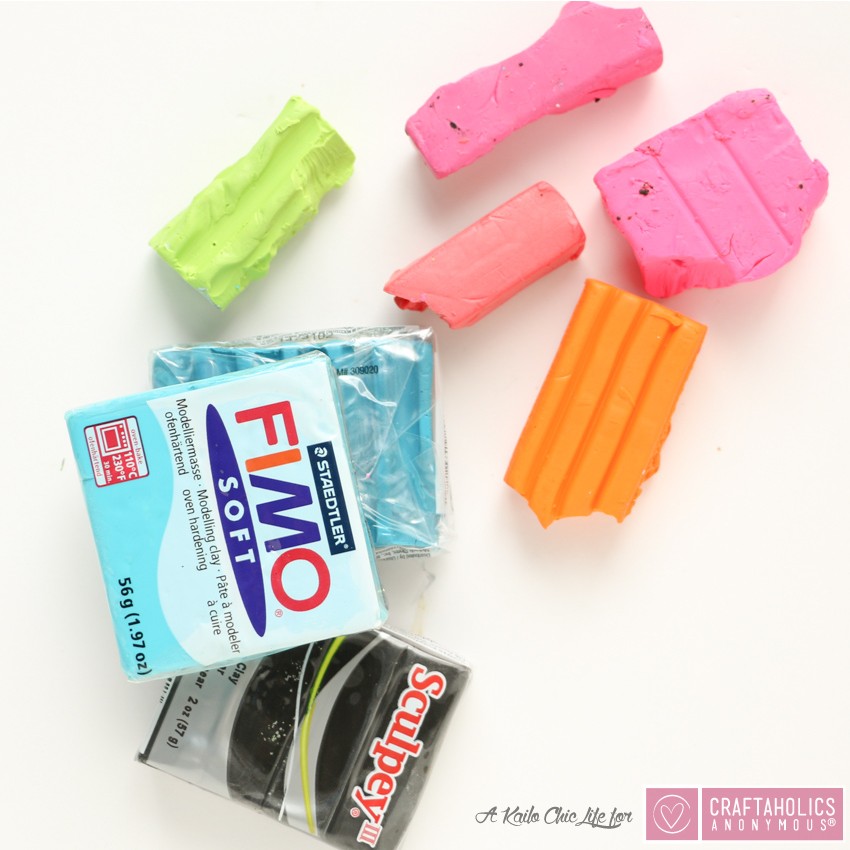 You will begin by rolling 30 or 40 small balls. I made extra so that I could pick and choose which ones worked best when I got to the gluing stage. You will want to make sure that these are as small as possible, but still pompom ball like. See below for the size reference next to the dime.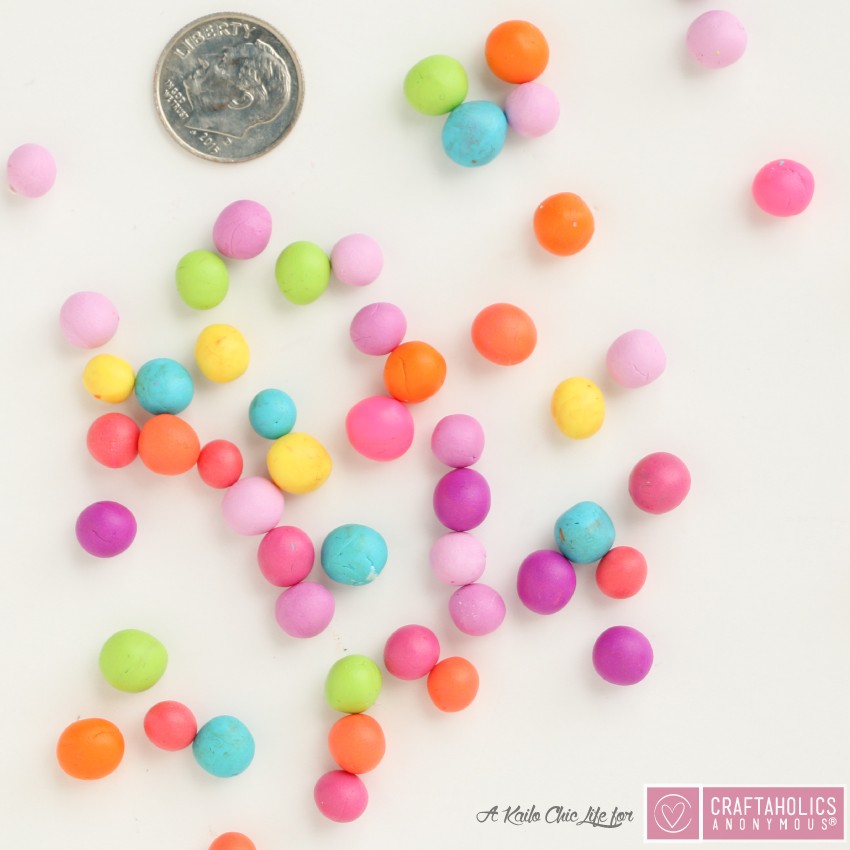 Once you have all your mini clay pompoms made, put them on an oven safe tray and bake for approximately 10 minutes at 275°, then let cool.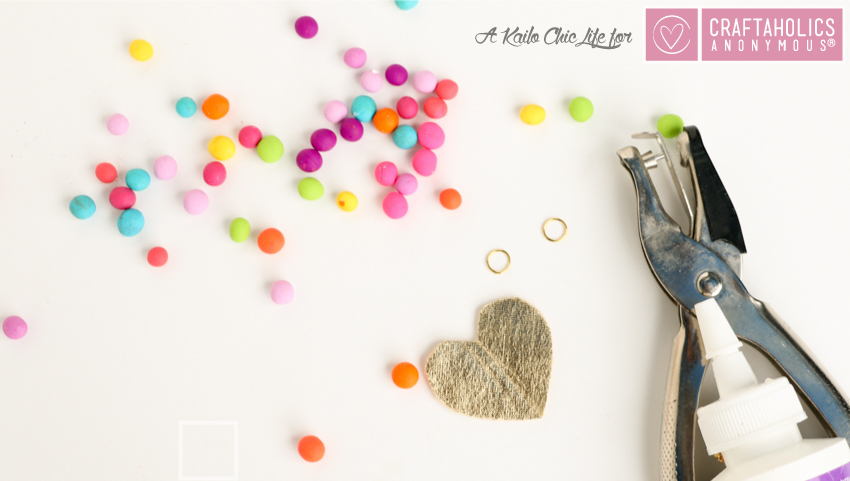 You are now ready to assemble your mini pompom heart necklace! First you will want to punch two small holes at the top of your felt heart and attach the jump rings. Then you will cover the entire felt heart with glue and start arranging and gluing down your mini clay pompoms to create your pompom heart charm.
Once you have filled in your felt heart with pompoms, lay it flat to dry overnight. Once it is dry, simply thread it on your necklace chain through the jump rings and your done!
Now sport your DIY mini pompom necklace with pride. The great thing about this necklace is that it is completely customize-able. You can use only your favorite colors for the pompoms and if hearts aren't your thing, go with a circle, triangle, or even hexagon for a unique look just right for you.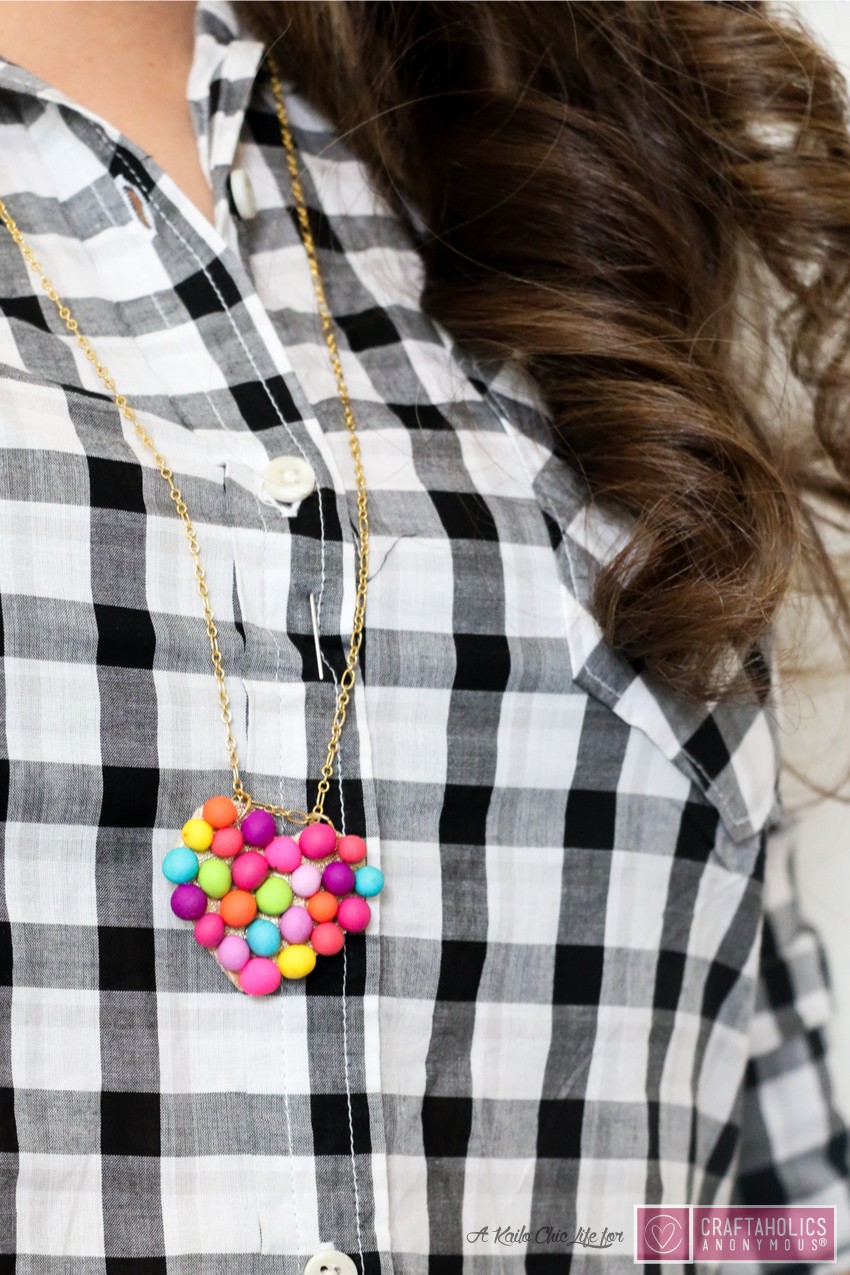 Thanks so much for following along! If you liked this DIY mini pompom heart necklace craft, feel free to check out my blog A Kailo Chic Life for even more crafty goodness.
Kara is the creative force behind A Kailo Chic Life where she blogs about all sorts of colorful crafts and home décor projects as well as a few fun recipes. She is a mom of two that resides in Austin, Texas with her family.
Latest posts by Kara Whitten (see all)