Do you have friends/relatives getting married? Or going to a Bridal Shower? 'Tis the season to get married after all! Here is a fantastic handmade bridal shower gift from Stephanie on the Creative Team, a DIY Honeymoon Kit along with a free printable to go with it! Perfect for any new bride! enjoy! -Linda
When I got married, some of my already-married friends gave me a few reminders of things to pack for the honeymoon.
Thankfully, these things were very handy! So I passed on the favor and make these "honeymoon care packages" for any bride-to-be- that I know.
Honeymoon Kit
Among all of the hustle and bustle of planning a wedding, it can be easy for a bride to forget some essentials. Or simply not consider a few extra luxuries she may need/want on her trip.
You can spoil a bride you know by making one of these kits for her. She will surely appreciate it! At the bottom I created a free printable for you to add to the bridal care kits you make.
Things to Consider:
where they are honeymooning.
what time of year it is.
how long they will be gone.
These 3 things may determine what you put in your care package. For example, if going somewhere cold, cater to the needs a cold person will have.
Find a suitable bag, tote, or box for your items. Remember this is for travel, so try to keep anything you put in there small and easy to manage and suitable for taking on an airplane.
Here is a list of items you may want to include in your honeymoon kit care package: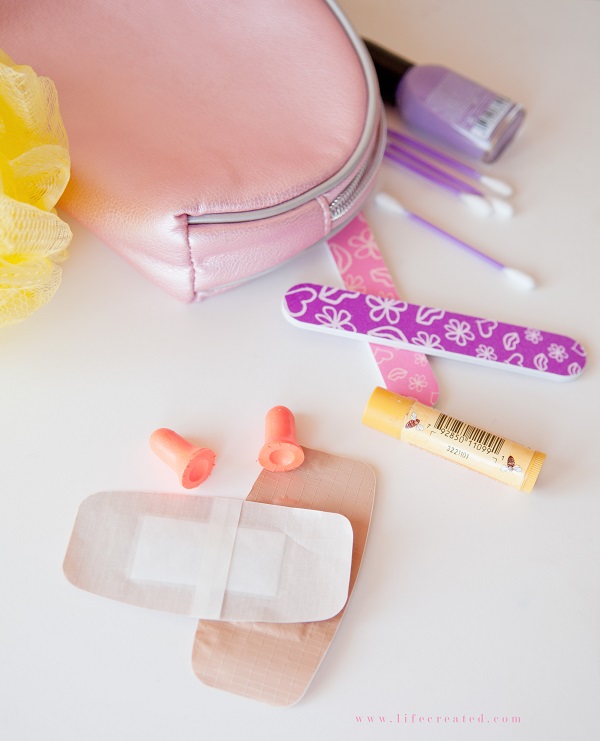 Health & Beauty: 
Chapstick/lip gloss, hair ties, personal care items, travel sized toiletries, toothbrush and floss, antacids, dry shampoo, flushable wipes, tissues, loofah, hand sanitizer, nail file, q-tips.
Safety: 
Sunscreen, band aids, bug spray, ear plugs.
Entertainment& Extras:
Favorite magazine, AA batteries, gum, puzzle book, travel sewing kit, favorite candy or CD, roll of quarters, sunglasses, phone card, gift cards/gas card.
Want to make a honeymoon kit for a friend? Here is a tag you can print out and attach to your gift!
Free Printable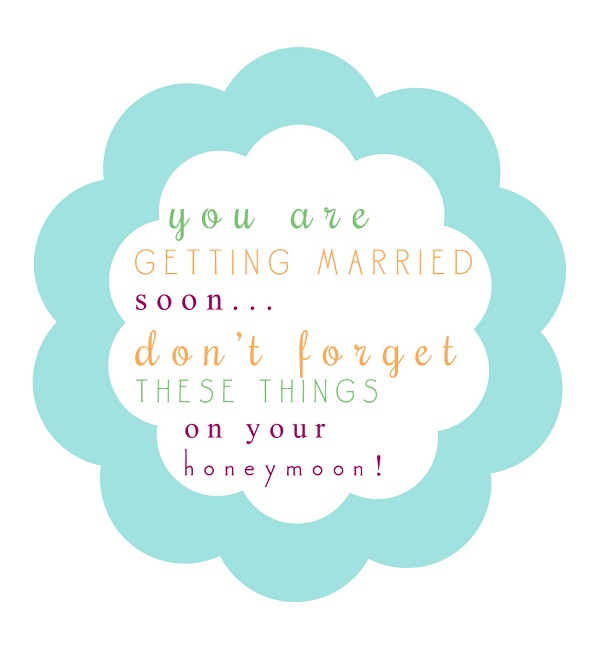 >>Click here to download the tag and print!
Are there things you forgot on your honeymoon that you wish you had?
I would love to hear more ideas to include in this kit!
Stephanie
///
Don't forget, the Silhouette's Designer Software promo ends TODAY!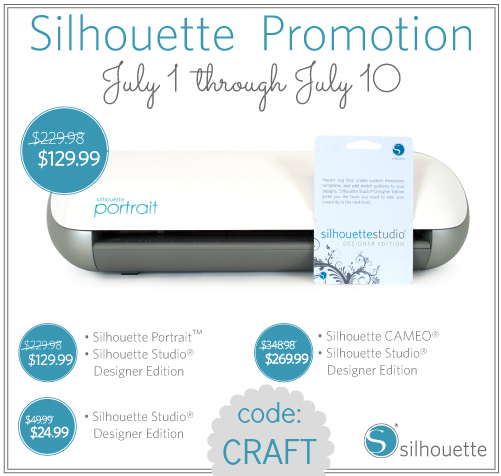 I am a mom who loves photography, crafting and anything handmade! I blog about crafting with family in mind, throughout the home and kitchen. I enjoy spending time with family and getting creative.
Latest posts by Stephanie (see all)